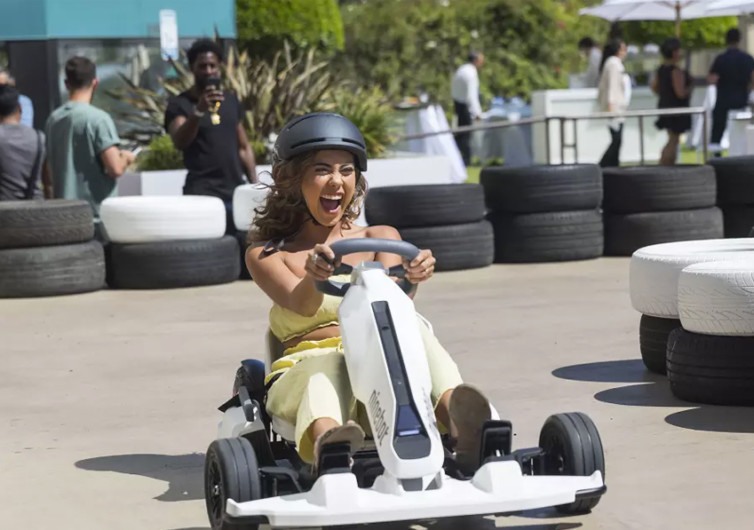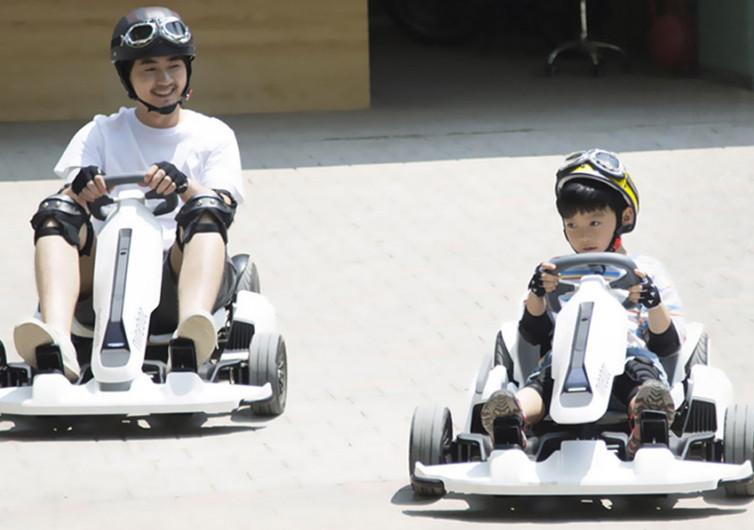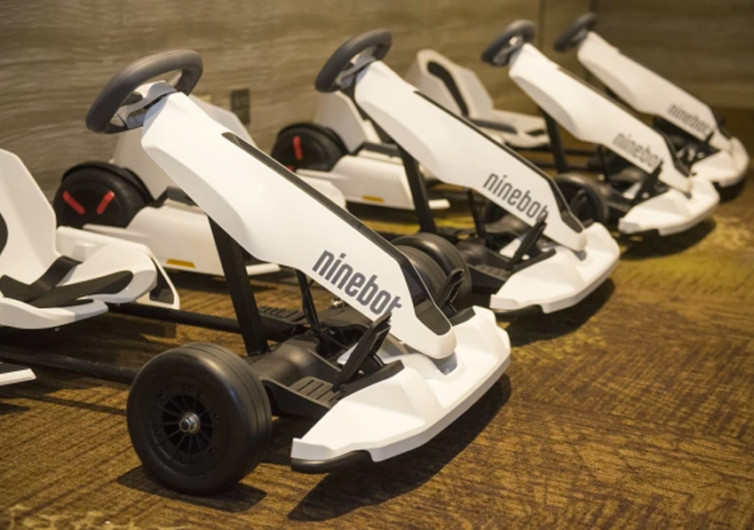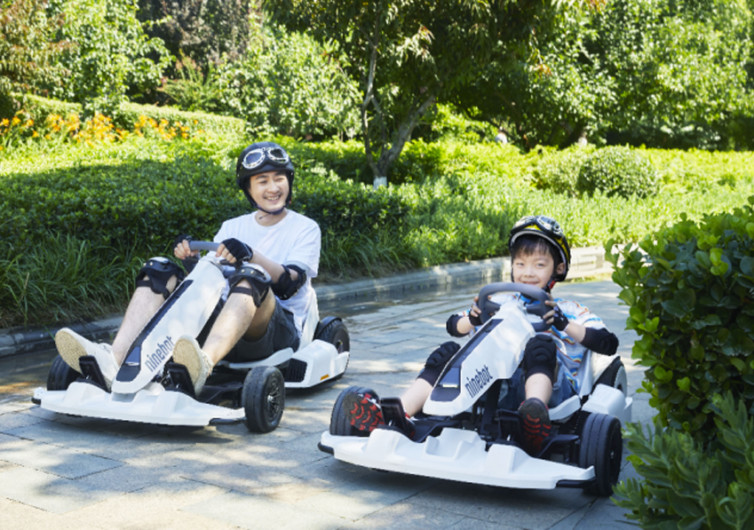 GearHungry may earn a small commission from affiliate links in this article.
Learn more
Ninebot Electric Gokart
From the same company that gave the world one of the first self-balancing scooters comes a new toy that's not only for kids, but for kids-at-heart as well. The Electric Gokart from Segway Ninebot is a nifty drifting machine that is sleek, fast, lightweight, and destined to give you more thrills than the hoverboards ever did.
Fully capable of blitzing from 0 to 12 MPH in just 2 seconds, the Ninebot Electric Gokart can literally leave all other go-kart systems in the dust. It has the fastest initial acceleration that is made possible by the unique blend of aerodynamic body design and a pair of 400-watt powerful electric motors. Technical data shows that the Ninebot's longitudinal acceleration at 0.5 seconds is even better than a Mercedes-Benz CLA 250 and a Volkswagen GTI 2.0T and slightly bested only by the Porsche Boxter 2.7. Of course, there's no point comparing the speeds of these machines in the straights, but the data should give you an idea about the e-Gokart's rapid acceleration.
But the Ninebot e-Gokart was not designed only for speed. It's technically a drifting machine. No other go-kart system can drift the way the e-Gokart can. Thanks to the integration of a unique handbrake system that's designed specifically for this go-kart, drifting like the pros of Formula Drift Black Magic Pro Championship using a go-kart is no longer wishful thinking; it is a reality. In the hands of a pro drifter, the e-Gokart can easily bring home the bacon after burning some rubber in elegant fashion.
Designed for all ages, the Ninebot e-Gokart comes with 3 driving modes so you can easily let your 5-year old kid behind its precision steering wheel without worries as it tops out at a comfortable 5 MPH. There's a mode for grandpa, too, or anyone who wants to take the middle lane. Then there's for the daredevil in the family at 15 MPH.
The Ninebot Electric Gokart is not just any other go-kart. It's a drifter, a speed demon, and a leisure cruiser all rolled into one. Don't forget the safety gear when you take it for a spin.