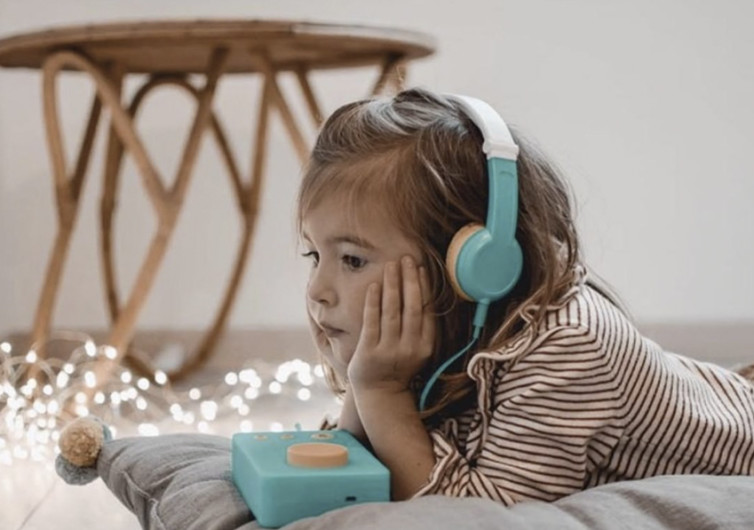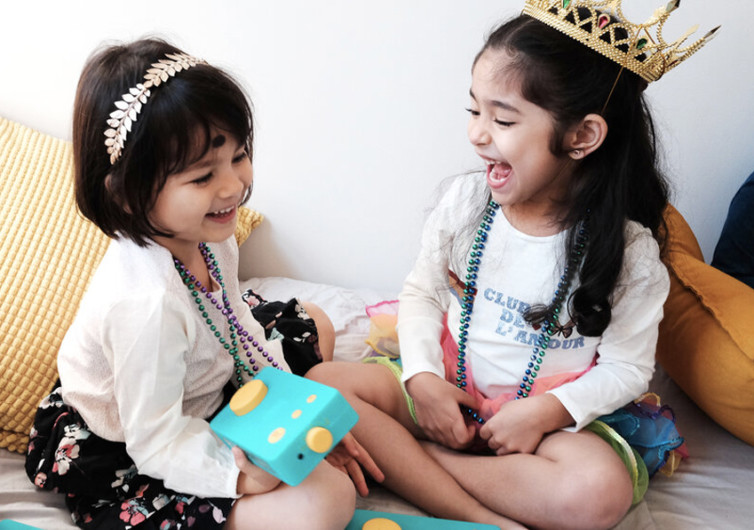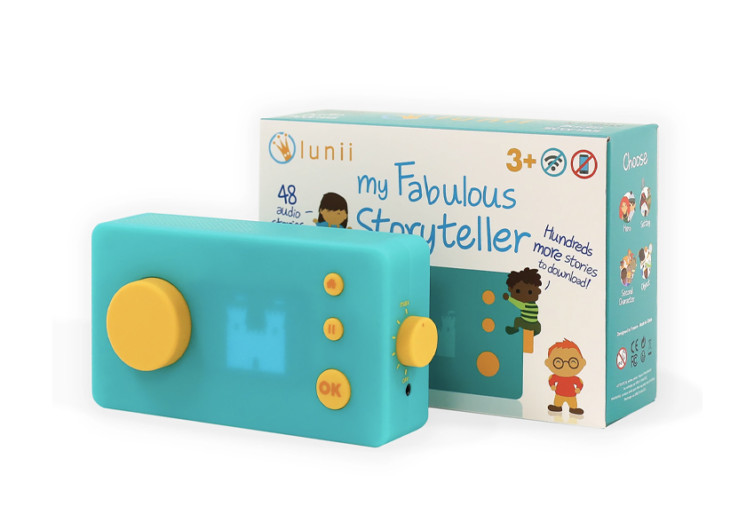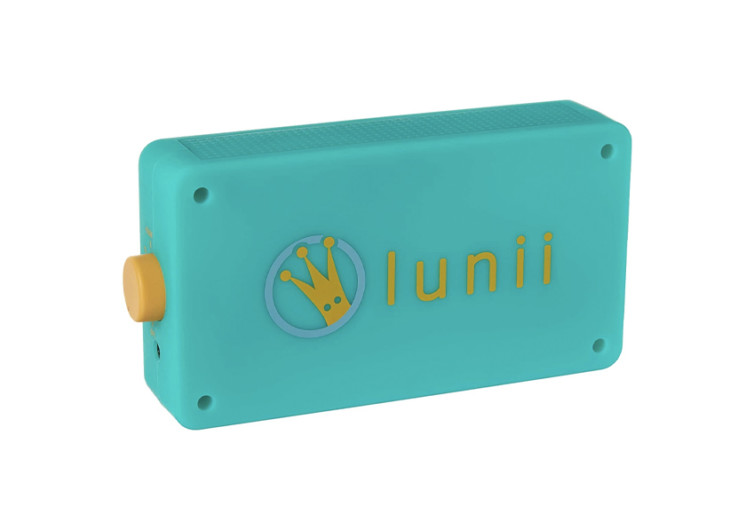 GearHungry may earn a small commission from affiliate links in this article.
Learn more
My Fabulous Storyteller by Lunii – Hand-Crafted Stories for Your Child
Children love stories. Tales build vocabulary and encourage a child's youthful imagination. Although, coming up with new stories consistently can be exhausting, and taking time to screen every book or audio file for your child takes almost as much energy as crafting the stories yourself. Lunii's My Fabulous Storyteller, is here to bring hundreds of age-appropriate audio stories to children without additional screen time or daunting amounts of parental imagination. This device also makes an excellent gift for three-year-old boys and girls and older. The next holiday gift for your child, niece, or nephew is made easier with My Fabulous Storyteller.
The My Fabulous Storyteller is a device that allows your child to select story elements such as characters, a hero, an object, and a place, and the story maker creates a story for them. There are dozens of stories to listen to, plus additional stories that you can download from the Luniistore app, which is available for Mac, PC, and Linux systems. Your child can listen to these stories via headphones to not distract others, or you can listen to them as a family via the speaker. It is lightweight at just 7 ounces, so it's easy to take with you anywhere you and your child go and makes a great road trip companion with over 10 hours of continuous listening! Once Lunii has told all the stories it can on one charge, simply recharge it using a micro USB.
It can be an excellent way for your child to stay calm when overwhelmed with other stimuli. This is in part thanks to Lunii's intentional screenless design. My Fabulous Storyteller brings life to tales using only sound, lights, a few buttons, and a knob that's easy to manipulate, even for children as young as 3. Less screen time means less eye strain, better focus, and a happier, healthier child.
If you're ready to stimulate the imagination and vocabulary of a child in your life, you can head over to the Lunii and pick up My Fabulous Storyteller for $79.99. Your item will ship in 2 to 5 days. The device also comes with a 1-year limited warranty in case of accidental damaged or malfunction. And with the holiday season right around the corner, now is a great chance to wow them with your gift-giving prowess.
Creative, enriching storytelling is invaluable to a little one's development – help grow their mind and capture their imagination with Lunii's My Fabulous Storyteller.