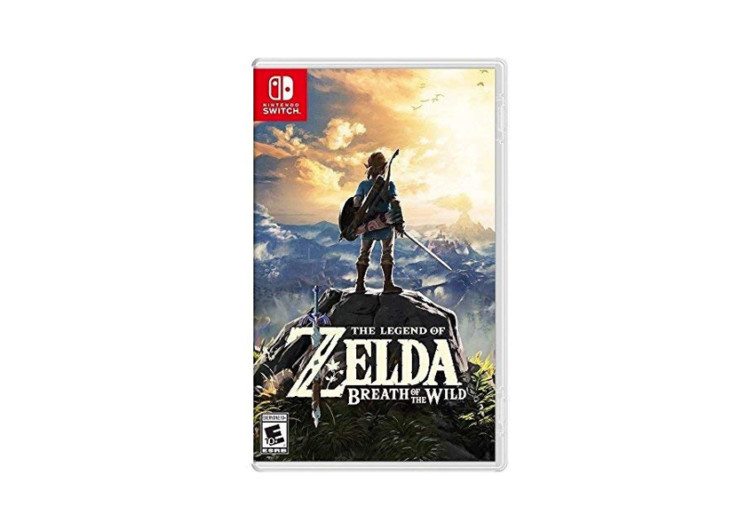 GearHungry may earn a small commission from affiliate links in this article.
Learn more
The Legend of Zelda: Breath of the Wild – Nintendo Switch Video Game
The Legend of Zelda for Nintendo Switch is a new version of a game that's been running for over 3 decades now. It's a video game series that has rocked the gaming world. Contrary to strictly multi-level combat games, the 2017 Breath of the Wild installment follows an open-adventure format – action-packed and mentally-stimulating for the right players. It sold over 16 million copies globally as of 2019. But given the long journey and independent exploration afforded to the players, this Nintendo Switch video game suits patient, persistent, and open-minded personalities.
The Breath of the Wild setting is towards the end of the Zelda time period. Here, the player assumes the role of Link, the protagonist who somehow reincarnates from a deep slumber and saves the Hyrule kingdom from the evil doings of Ganon. The story alone sparks the thrill of the hunt.
This Legend of Zelda video game allows the player to explore the world openly. The direction is non-linear. That is, the player is free to choose an option for every challenge or task encountered. The game does not provide well-defined points of entry to places, and the instructions are not elaborate.
For strategic thinkers but calm personalities, this will prove valuable. The lack of restrictions enables them to weigh options as they please and then strategize. But for the results-oriented, driven, and combat-hungry players, this game may be difficult to process, much more persist through the end. They will find it boring, considering that repetitive tasks are present, like hunting, cooking, and feeding for Link's health.
In terms of technicality, the Nintendo switch has done a good job of bringing to life a consistent physics engine to this entire game series. It also has incorporated a so-called chemistry engine for a more vivid personification and realistic interaction between the virtual objects and the player. Nonetheless, the game received criticisms for its technical performance. It's not unusual for players to get frustrated sparring broken swords or clubs in the middle of the fight. While the replacements work, the time lost contributes to player disappointment.
Overall, the Breath of the Wild is applauded for its open-game design but this relatively novel format suits only certain personalities of players.