Best Speed Bag Platforms In 2022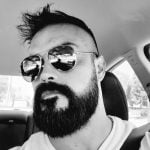 This product guide was written by Billy Brown
Last Updated
October 24, 2019
Billy Brown
Billy Brown has a problem sitting still. His constant search for the next challenge has him doing everything from running ultramarathons and climbing 14er's to gaining 40 pounds to compete in powerlifting, breaking several state records and growing a killer beard in the process. With over a decade of writing under his belt, his work, covering action sports, gear, and beer, can be found in a variety of publications. He lives with his wife and their two cats in Sacramento, California.
GearHungry may earn a small commission from affiliate links in this article.
Learn more
Whether you are shopping around for home or professional gym products, along with a speed bag, a speed bag platform becomes necessary in order to get a fulfilling solo boxing workout. Improving hand eye coordination and keeping fit are only a few of the pros that will come with the purchase of such a product.
Although many brands provide great speed bag platforms made ready to accommodate your speed bag. Still however, each has its own perks, depending on what features you are searching for. To make the search easier, here is a compiled list of everything you can look forward to with a purchase of each of the following best speed bag platforms.
The Best Speed Bag Platform
Everlast Speed Bag Platform
First on our list is this well rounded product from Everlast. This Speed Bag Platform, comes as a 24 inch round board with a 1 inch strike. It is the perfect size to carry just about any speed bag and thick enough to support a hardcore workout. The platform is equipped with 2 swivels and brace boards. If you're looking for a speed bag platform for your home gym, this product might just be it.
Everlast has dedicated its model to providing top-notch, durable sporting products and the speed bag platform is only one of their high end sporting equipment. The sturdy platform will support a hard hitting workout for just about any athlete as it is adjustable to the height of each individual. This product comes equipped with assembly hardware and is easy to install even for a beginner, although users are responsible for purchasing their own punching bag as well as wall mount.
Key Features:
A quality platform that attracts full 120-day warranty
Offers sufficient support and stability
Adjustable 24-inch board
Can accommodate any speed bag size
Greatly enhances eye coordination
Specification:
Brand

Everlast

Weight

25.3 Pounds
XMark Adjustable Speed Bag Platform
The highly rated XMark Adjustable Speed Bag Platform has been created to support a great workout or training session. Its thick solid hardwood is durable and its mainframe has been constructed to minimize vibrations, allowing the user to go hard all through the session without any worries. And to cater to all athletes the manufacturers have equipped the platform with an extra 15 inches for height adjustment. Customers have loved this product especially for its value, sturdiness and durability once properly mounted and for an added touch, it looks pretty good too. This speed bag platform is user-friendly and can be enjoyed by either beginner or pro athletes of any age. Like most other customers, if a good quality platform is what you're looking for, you will not regret an investment in this product. A great fitness gift for any fitness enthusiast. 
Key Features:
Tough, durable and comparatively very lightweight
Easy to assemble, install and mount
Hard quality oak platform drum
Frame made from high-quality 11-gauge steel which makes it rock solid
Specification:
Brand

XMark

Model

XM-2811

Weight

58 Pounds
MaxxMMA Heavy Duty Adjustable Speed Bag Platform Kit
As another product designed to cater to your athletic needs, the MaxxMMA Heavy Duty Adjustable Speed Bag Platform Kit is as heavy-duty as the name suggests and will take your boxing workouts to greater heights. Its perks include adjustability, capacity to hold any size of speed bag and what makes this kit more amazing is that it comes with its own 10″ x 7" synthetic leather speed bag.
With each purchase the product will come equipped with a high-quality wooden platform and board, as well as the speed bag, however, it does not come with a wall mount. As most customers are able to confirm this speed bag platform is worth every penny. It is also durable and will last a good amount of time without needing to be re-adjusted or tampered with, allowing you to focus on getting the most out of your sessions.
Key Features:
Very well built and had passed all major quality control tests
Designed to minimize vibration and maximize overall bag rebound
Made from high-quality wood that is fit for both indoor and outdoor environments
A 10×7 inch speed bag and a swivel come as added pluses
Specification:
Brand

MaxxMMA

Weight

34 Pounds
Title Boxing Precision Adjustable Speed Bag Platform
When you're looking for a speed bag platform, the most important thing to look for is sturdiness. You need to trust the platform that the speed bag is attached to or you won't be able to concentrate and you could be putting yourself in danger. The Title Boxing Precision Adjustable Speed Bag Platform has an extra heavy-duty steel frame, a 24" laminated walnut platform, and solid steel guide shafts. If installed correctly, this makes it extremely sturdy. It also has a precision 14" worm drive height adjustment, making it suitable for people of all sizes. Despite showing a speed bag in the product pictures, it doesn't come with one. It's designed to work with speed bags 7" x 10" or smaller. 
Key Features:
Extra heavy-duty steel frame 
24" laminated walnut platform 
Solid steel guide shafts 
14" worm drive height adjustment 
For speed bags 7" x 10" or smaller 
Specification:
Brand

Title Boxing

Weight

70 Pounds
Balazs i-Box Speed Bag Platform
The Balazs i-Box Speed Bag Platform has the highest Amazon rating of any product on this list and it is easy to see why. Balazs is a trusted brand that has been providing high-end sporting equipment for a long time. Designed with stiff frame brackets and steel tubing to ensure sturdiness and a thick wood drum for solid rebound action, this platform will absorb all vibrations, allowing for fast and heavy action. This quality product is easy to set up, fun to use and durable enough that it will survive for as long as you need it to. For that extra touch, this platform is also made to be attractive, with 3 different colors for buyers to choose from. The Balazs speed bag platform will look great in your home gym and also provide you with a fulfilling workout. For more amazing home gym gear like this, check out our guide to the best wall mounted pull up bars.
Key Features:
24 inches in diameter
1 1/2 inch thick board
12'' height adjustability
 Comes in red, black and yellow
Specification:
Brand

Balazs

Weight

47 Pounds
Title Boxing Precision Adjustable Speed Bag Platform
Unlike most of the equipment on this list, the Title Boxing Precision Adjustable Speed Bag Platform has been built specifically for commercial gyms and commercial use but will also work just as well in a home gym, therefore taking into consideration heavy and frequent usage. With its 24-inch walnut laminated wood board and steel chrome shafts, this product is extremely sturdy and heavy-duty, providing for a satisfying rebound and vibration-free session. This speed bag platform is designed to cater to a range of athletes from children to adults as it is height adjustable and can take speed bags ranging between 7'' x 10'' or smaller. The Title Boxing platform has left customers worldwide satisfied thanks to its pro-style swivel, sturdiness, affordability as well as durability. As long as it is mounted and assembled adequately this product will do exactly what it was made for. You may also like some of the best rowing machines from our list, so take a moment to check them out.
Key Features:
24 inches in diameter
14'' height adjustability
Total weight of 70 pounds
Equipped with pro style swivel
Best Choice Products Adjustable Speed Bag Platform
With every purchase, the Best Choice Products Adjustable Speed Bag Platform comes equipped with two brace boards, swivel and assembly hardware, with the addition of a speed bag and wall mount hardware on your part, this product will be ready to use in no time at all. The best features this platform has to offer are; a sturdy and durable wood strike board, adjustable height, as well as hardware and an instructional for even the most inexperienced 'handy-man'. This 23 pound speed bag platform will comfortably hold a speed bag of up to 264 pounds in weight and will cater to athletes whether at home or at the gym. Be sure to also check out our guide to the best free weights for more useful fitness gear like this.
Key Features:
24 inches in diameter
1 inch thick strike board
Capacity to hold 264 pound speed bag
Made of Iron and Wood
Specification:
Brand

Best Choice Products

Weight

23 Pounds
Ringside Heavy Duty Boxing Training Speed Bag Platform
Designed for the purposes of surviving even the toughest thrashing, the Ringside Heavy Duty Boxing Training Speed Bag Platform will make an excellent addition to your home or professional gym. Ringside has provided this product with users in mind, equipped with a sturdy 2" x 4" V-shaped brace and an extra thick strike board for a smooth and fast rebound. Although note that this product does not come with a speed bag or wall mounting assembly, these will need to be purchased by the user. Our guide to the best adjustable workout benches features some great machines for total body workout, so check them out.
Key Features:
2 inch thick strike board
2" x 4" V shaped brace
Weight of product is 37 pounds
Is not equipped with speed bag or wall mount
Specification:
Brand

Ringside

Weight

37 Pounds
Speed Bag Platform Buying Guide & FAQ
How We Chose Our Selection Of Speed Bag Platforms
Brand - Brands that are heavily invested in creating high quality sporting equipment are often the best to turn to when looking for a product such as a speed bag platform. Luckily our list provides a number of those trusted brands. Putting into consideration their experience with such products and dedication to satisfy customers.
Price - As with most products, speed bag platforms come in a range of prices. Prices will often reflect quality, versatility and additional perks to the product kits. For instance, some products will be on the pricier side as they include a speed bag within the package. Products of different perks with varying price ranges have been provided on this list leaving it to the buyer to choose how much they choose to spend on a purchase.
Reviews - Speed bag platforms are heavily reviewed products on Amazon, by both professional athletes and ordinary, everyday users. The reviews give us a general idea of what consumers really think of the products. Bringing to our attention pros and cons that are not included in the product description. To select these products we combed through many reviews and chose the platforms that left most customer satisfied.
Features To Look For In A Speed Bag Platform
Frame - The frame of your speed bag is the structure that will hold up all the bits and bobs that make up the platform. The frame can either be free standing or attachable to the wall of your gym. A stiff, frame made of good material such as steel or iron will go a long way in ensuring a sturdy session.
Adjustability - It is always a bonus when speed bag platforms can be adjusted to the athlete. The speed bags on this list can all be height adjusted in different height ranges which is a benefit to multiple users of the same equipment. Speed bags that have a wide range of adjustability can be used by both adults and children.
Mounting - A sturdy mounting set up is important for the platform because it will keep it in place allow you to work out without excessive shaking or vibration. Mounting parts are often steel and metal material and should be the strongest parts of the equipment.
Weight - As well the weight of the actual product itself, the weight that it can carry should also be put into consideration when purchasing a speed bag platform. Just in case you already have a speed bag to use on the platform, it would be a good idea to make sure it can actually carry it. This factor would also be useful when purchasing a speed bag alongside the platform as not all platform kits will come equipped with one.
Durability - Speed bag platforms by nature are designed to take a hard beating. However, one designed with sub-par material or parts may result in quick wear and tear. Manufacturers will often specify the durability of their products but just to be on the safe side, it is good to consider how long the platform has lasted for others from the reviews.
Material - The material that the platform is made with will determine many factors such as durability, vibration absorption and rebound action. Most speed bag platforms will have hard wood components and steel and metal frames, which all generally contribute to the performance of the product.
Types Of Speed Bag Platforms
Fixed Platforms - As the name suggests, fixed platforms are designed to remain as they have been purchased, the height is not adjustable. In this case it is important to ensure that the product is suitable for the user before purchase.
Adjustable Platforms - Most speed bag platforms are adjustable, this means that their height can be changed up to a certain range. These are more versatile as they can be used by multiple persons whether in a professional or home gym.
Speed Bag Platform FAQ
Q: What is a speed bag platform?
A: A speed bag platform is a framework designed to hold up a speed bag while it is in use, in other words speed bag platforms are punching bag stands. Speed bags are used for intense training by athletes, and assist with boxing training and improving hand eye coordination.
Q: How thick should a speed bag platform be?
A: Thickness of the platform boards differ from product to product. How thick your speed bag platform should be will depend entirely on you. Thicker platforms will protect against vibrations and increase rebound rate. Speed Bag Platforms can adequately range between  1'' to 2'' in thickness.
Q: How do I set up a speed bag platform?
A: Speed bag platforms usually come partially assembled you may only have to worry about mounting. If you have purchased a platform that requires wall mounting then the most important factor is making sure you have all the equipment needed to mount it, some kits will come equipped with materials and instructional manuals for setting it up. Otherwise, it is an easy process that may just need an extra hand.
Sign Up Now
GET THE VERY BEST OF GEARHUNGRY STRAIGHT TO YOUR INBOX