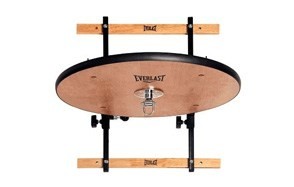 Everlast Speed Bag Platform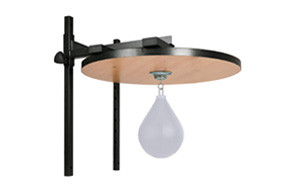 Best Choice Products Adjustable Speed Bag Platform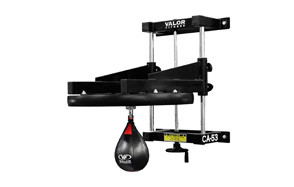 Valor Fitness CA-53 Adjustable Boxing Speed Bag Platform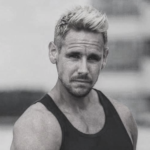 Whether you are shopping around for home or professional gym products, along with a speed bag, a speed bag platform becomes necessary in order to get a fulfilling solo boxing workout. Improving hand eye coordination and keeping fit are only a few of the pros that will come with the purchase of such a product.
Although many brands provide great speed bag platforms made ready to accommodate your speed bag. Still however, each has its own perks, depending on what features you are searching for. To make the search easier, here is a compiled list of everything you can look forward to with a purchase of each of the following best speed bag platforms.
The Best Speed Bag Platform
Speed Bag Platform Buying Guide & FAQ
How We Chose Our Selection Of Speed Bag Platforms
Brand - Brands that are heavily invested in creating high quality sporting equipment are often the best to turn to when looking for a product such as a speed bag platform. Luckily our list provides a number of those trusted brands. Putting into consideration their experience with such products and dedication to satisfy customers.
Price - As with most products, speed bag platforms come in a range of prices. Prices will often reflect quality, versatility and additional perks to the product kits. For instance, some products will be on the pricier side as they include a speed bag within the package. Products of different perks with varying price ranges have been provided on this list leaving it to the buyer to choose how much they choose to spend on a purchase.
Reviews - Speed bag platforms are heavily reviewed products on Amazon, by both professional athletes and ordinary, everyday users. The reviews give us a general idea of what consumers really think of the products. Bringing to our attention pros and cons that are not included in the product description. To select these products we combed through many reviews and chose the platforms that left most customer satisfied.

Features To Look For In A Speed Bag Platform
Frame - The frame of your speed bag is the structure that will hold up all the bits and bobs that make up the platform. The frame can either be free standing or attachable to the wall of your gym. A stiff, frame made of good material such as steel or iron will go a long way in ensuring a sturdy session.
Adjustability - It is always a bonus when speed bag platforms can be adjusted to the athlete. The speed bags on this list can all be height adjusted in different height ranges which is a benefit to multiple users of the same equipment. Speed bags that have a wide range of adjustability can be used by both adults and children.
Mounting - A sturdy mounting set up is important for the platform because it will keep it in place allow you to work out without excessive shaking or vibration. Mounting parts are often steel and metal material and should be the strongest parts of the equipment.
Weight - As well the weight of the actual product itself, the weight that it can carry should also be put into consideration when purchasing a speed bag platform. Just in case you already have a speed bag to use on the platform, it would be a good idea to make sure it can actually carry it. This factor would also be useful when purchasing a speed bag alongside the platform as not all platform kits will come equipped with one.
Durability - Speed bag platforms by nature are designed to take a hard beating. However, one designed with sub-par material or parts may result in quick wear and tear. Manufacturers will often specify the durability of their products but just to be on the safe side, it is good to consider how long the platform has lasted for others from the reviews.
Material - The material that the platform is made with will determine many factors such as durability, vibration absorption and rebound action. Most speed bag platforms will have hard wood components and steel and metal frames, which all generally contribute to the performance of the product.
Types Of Speed Bag Platforms
Fixed Platforms - As the name suggests, fixed platforms are designed to remain as they have been purchased, the height is not adjustable. In this case it is important to ensure that the product is suitable for the user before purchase.
Adjustable Platforms - Most speed bag platforms are adjustable, this means that their height can be changed up to a certain range. These are more versatile as they can be used by multiple persons whether in a professional or home gym.

Speed Bag Platform FAQ
Q: What is a speed bag platform?
A: A speed bag platform is a framework designed to hold up a speed bag while it is in use, in other words speed bag platforms are punching bag stands. Speed bags are used for intense training by athletes, and assist with boxing training and improving hand eye coordination.
Q: How thick should a speed bag platform be?
A: Thickness of the platform boards differ from product to product. How thick your speed bag platform should be will depend entirely on you. Thicker platforms will protect against vibrations and increase rebound rate. Speed Bag Platforms can adequately range between  1'' to 2'' in thickness.
Q: How do I set up a speed bag platform?
A: Speed bag platforms usually come partially assembled you may only have to worry about mounting. If you have purchased a platform that requires wall mounting then the most important factor is making sure you have all the equipment needed to mount it, some kits will come equipped with materials and instructional manuals for setting it up. Otherwise, it is an easy process that may just need an extra hand.