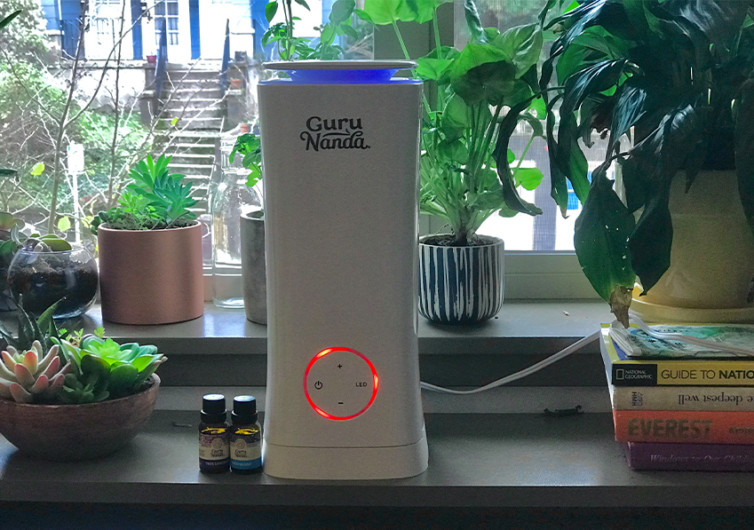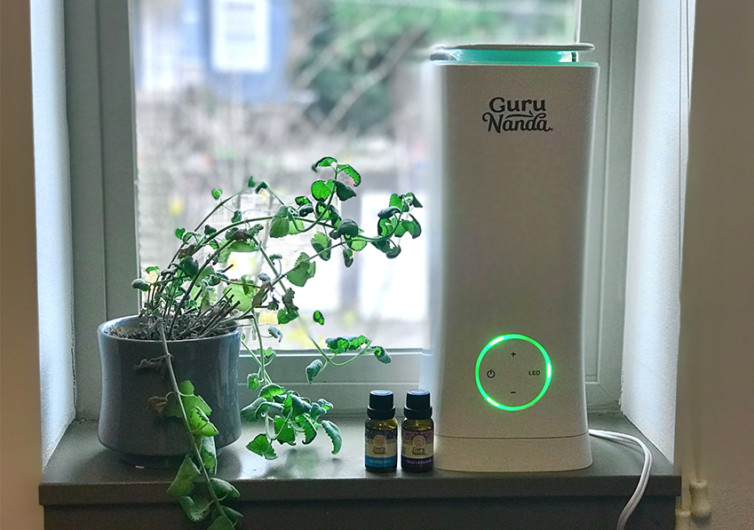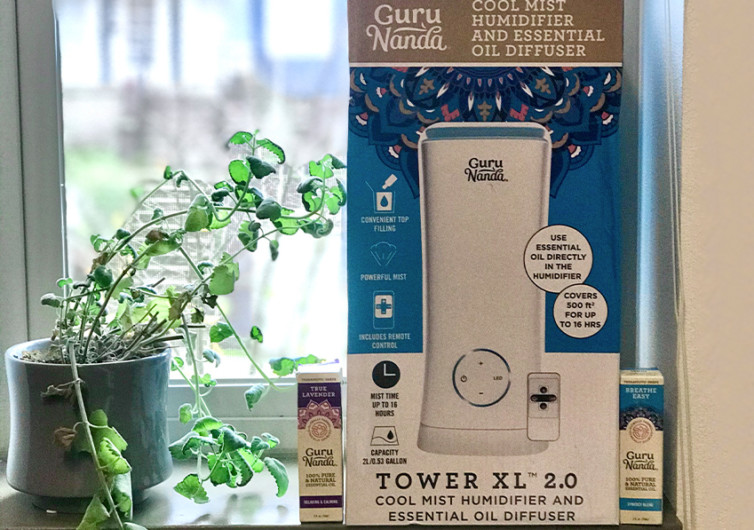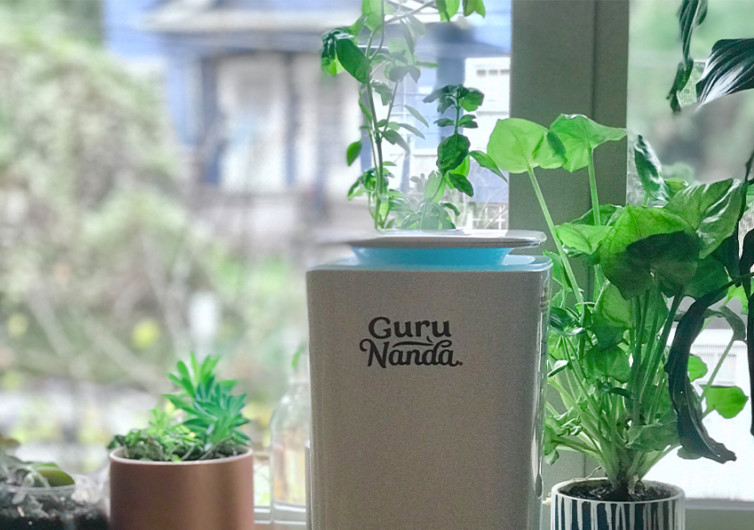 GearHungry may earn a small commission from affiliate links in this article.
Learn more
GuruNanda XL Essential Oil Diffuser – Giant Performance
I'm one of those folks who really enjoys good smelling things spreading wonderful smells across their home at all time. I tried candles, and I love them, but they only last so long, and they get pricey. Incense isn't compatible with all noses, meaning guests don't always love it. Air fresheners smell fake to me, and the ones that send little puffs into a room on a timer always manages to scare me. I tend to forget it is there between puffs every single time. I had the chance to try the GuruNanda XL Essential Oil Diffuser recently, and I must say, I'm impressed.
A few years ago, I headed down the road of essential oils. These powerful little oils are multi-purpose, making me feel better about their utility and the money spent on them. When diffusing essential oils, just a few drops are enough to make your whole home smell heavenly. I've tried a few essential oil diffusers, but I'm just not in love with any of them in particular.  The GuruNanda XL Essential Oil Diffuser is a high-quality, easy to use essential oil diffuser that excels in large, open spaces.
Essential Oil Diffuser Basics
Unboxing the essential oil diffuser was straightforward, as well as set up and using it. I popped it out of the box, gave the instructions a brief glance, then added water and essential oils, and we were off to the races. Well, there was no racing involved; I just curled up in my chair to read. It wasn't too long before the scent of lavender started floating my way. I had the diffuser operating in under 5 minutes from unboxing.
Overall, this device is easy to use and even comes with a remote. I had never seen a diffuser with a remote until now, and while I didn't find myself interacting with the remote much, it was nice to know I didn't have to get out of my comfy chair to change the settings.
Speaking of settings, this essential oil diffuser offers high, medium, and low. The maximum square footage of the diffuser claims to cover is 500, and my house is about 350 square feet. The low and medium settings were perfect for my space, but the high setting would be an excellent choice if you have a larger room. I love the fact that I could moderate the output, an essential if you have guests with sensitive noses or a smaller space.
Looks and Lights
This diffuser is enormous. This diffuser towers over my past essential oil diffuser like Goliath over David, except this time, Goliath wins. Tucking this bad boy away into a corner unnoticed will be difficult due to its size.
However, it has a rather minimalistic, sleek design, an all-white exterior, and color-changing LED lights. While cool, the lights aren't a huge selling point for me, but if you love the ability to change the mood of a room with lighting, this diffuser will be a winner for you.
Sound of Silence
I am pretty impressed with how quiet the GuruNanda tower is. I haven't heard a peep out of it. With past diffusers, I'd hear small amounts of bubbling, which never bugged me, but I dig the silence of this machine. The essential oil diffuser is so quiet, I briefly forgot it was running one morning. Even when you ramp this baby up to high, click all the buttons, and change the lights like a wild maniac, you get absolute silence.
Refilling and Maintenance
Using this diffuser is pretty simple. Remove the top, add water and some of your favorite essential oils or one of GuruNanda's blends, replace the top, and hit the power button. I found that I needed to add more oil than I'm used to because of the diffuser's size.
One feature I loved about this product was that if you try to turn it on without water, it flashes red lights at you to let you know it's in need of being fed. I've never had a diffuser do this, it was a nice alert.
After using this diffuser a few times with Lavender oil, I switched it up and used the GuruNanda Breathe Easy Blend. There wasn't a leftover hint of lavender or blending of smells. The Breathe Easy blend was a little intense for my nose, so I used that blend on the low setting, making it just right.
Another benefit of this product was that it comes with a second filter, another thing I haven't seen with other diffusers. It's nice to know I have the parts already on hand to swap it out when I need to.
Bringing the GuruNanda Essential Oil Diffuser Home
Overall, I have enjoyed using this essential oil diffuser and rate it highly. This device has more features than I even thought a diffuser might have and is extraordinarily easy to use. The only potential downside here is the size, this thing is truly massive. This truly XL diffuser towers over all other diffusers in its LED light glory. If the size isn't a problem, this device will nestle nicely into a corner and add welcoming, comforting smells to your home.
The GuruNanda XL Essential Oil Diffuser is just a few clicks and a couple of days in shipping time away via Amazon for $80. A little more expensive than other diffuser options, but a lot larger and loaded with features.