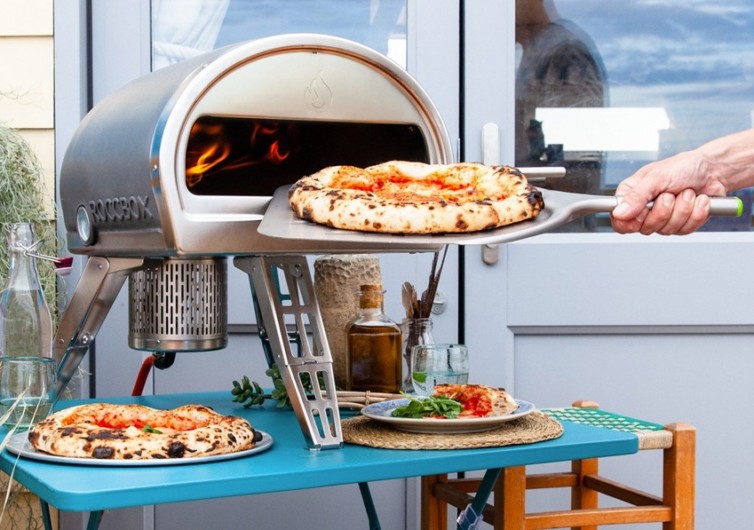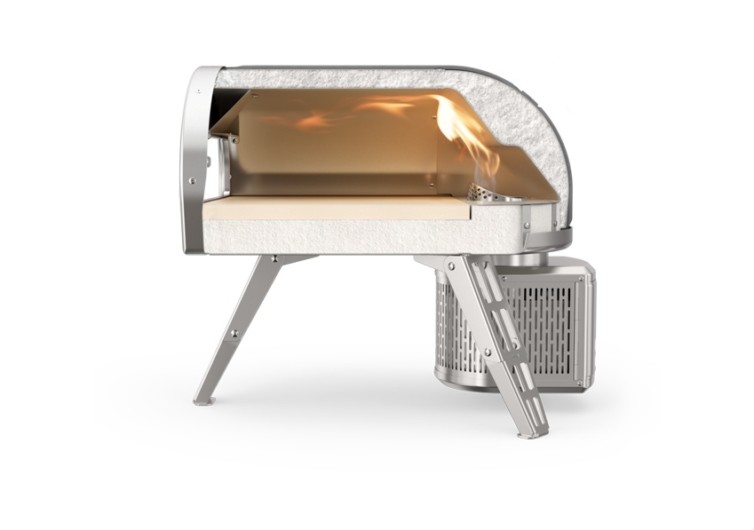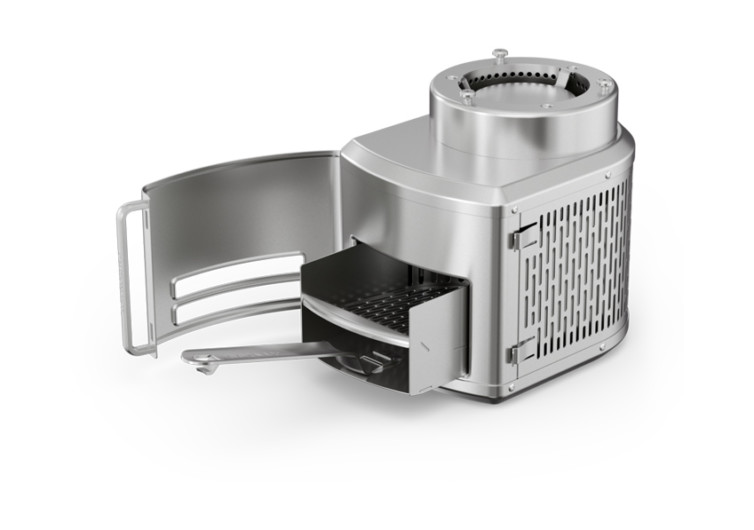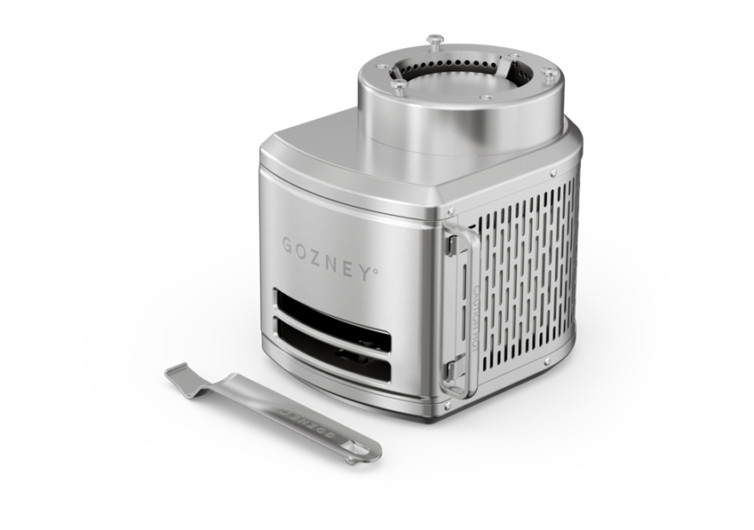 GearHungry may earn a small commission from affiliate links in this article.
Learn more
Gozney Roccbox -1000 Degrees – Real Quick
If you were to slide a few pizzas in front of a discerning pizza critic like Dave Portnoy, you'd have to be very specific about how each pie came to be. Pizzas may all look similar, but the convection that brought them to life can vary widely, and thus the flavor will follow. Like camping stoves, a pizza oven can produce heat from gas, charcoal, wood, pellets, and many other heat sources. This is why Gozney, when assembling their new pizza oven stove, built the Roccbox Wood Burner 2.0 to allow two of the most common heat producing materials to fire their stove: wood or charcoal.
Tom Gozney began his journey of building stone pizza ovens way back in 2008 when he started to build brick ovens for local restaurants. Two years and a lot of research later, Gozney had designed a precast oven that launched him into business with his first company, the Stone Bake Oven Company. Over the next few years, and many ovens later, he launched Roccbox via Indiegogo and raised $1.2 million in just 45 days. Since then, Gozney has gone on to sell thousands of restaurant-grade home pizza ovens and accessories like the Wood Burner 2.0.
The stone slab in your pizza oven doesn't heat itself. It requires some external motivation to reach that blistering temperature necessary to cook your pie. Larger, faster, and more efficient than its predecessor, the Gozney Roccbox Woodburner 2.0 offers several benefits from the earlier model.
Power
A flame is only as strong as the sum of its parts. Fuel and oxygen are critical to creating a scorching fire, and Gozney knew that to improve the flame, they had to expand the chamber and airflow. To get the internal temperature of their oven nearly 1000 degrees Fahrenheit in about a minute, Gozney increased the air holes for the stove near the bottom of the basin so the rolling flame can suck room-temperature air in from below and blast fiery hot air into the port above. The chamber that holds the fuel has also been increased by 27% to ensure that the stove had enough fuel load to keep the fire going as the pizza cooks.
Convenience
All of that spent fuel has to go somewhere, and in the case of wood or charcoal, you've got ash to dispose of safely. A removable ashtray at the base of the unit allows for a quick cleanup even while the oven is still rolling.
Summary
If you are already a Roccbox owner and wanting to step your oven game up from gas to wood, now is the time to make the switch. Gozney offers the new Roccbox Wood Burner 2.0 for just $100, with units shipping in late October. So if you're game, jump in line for a new burner now, and when it arrives, don't forget to cook up an extra pizza for us.