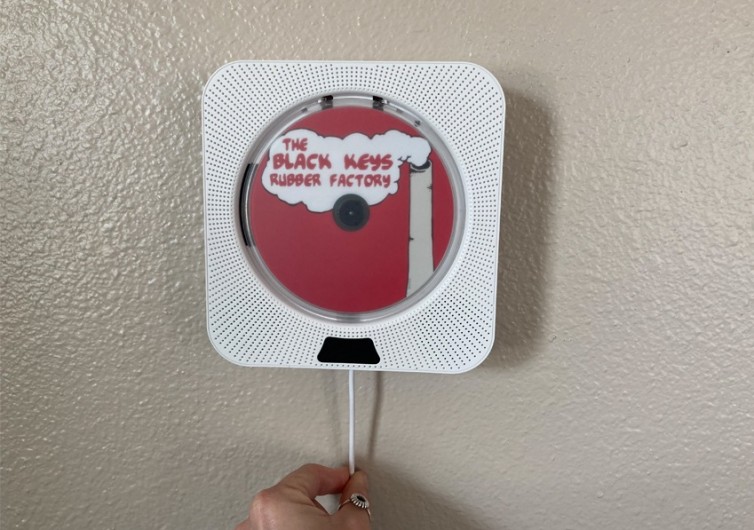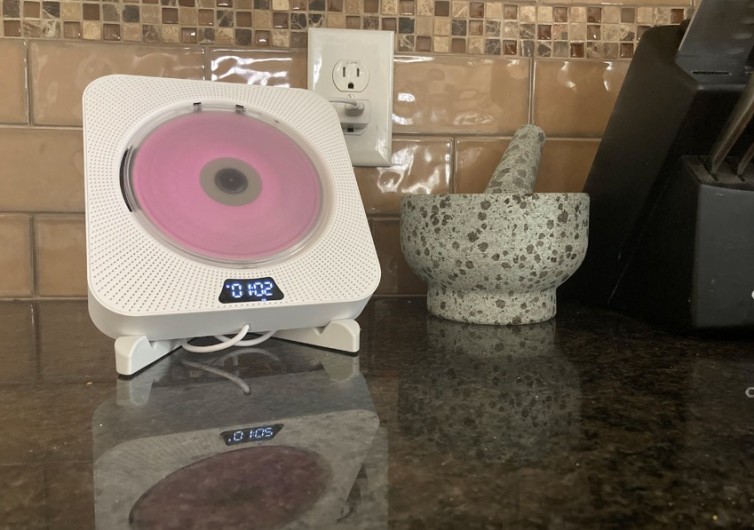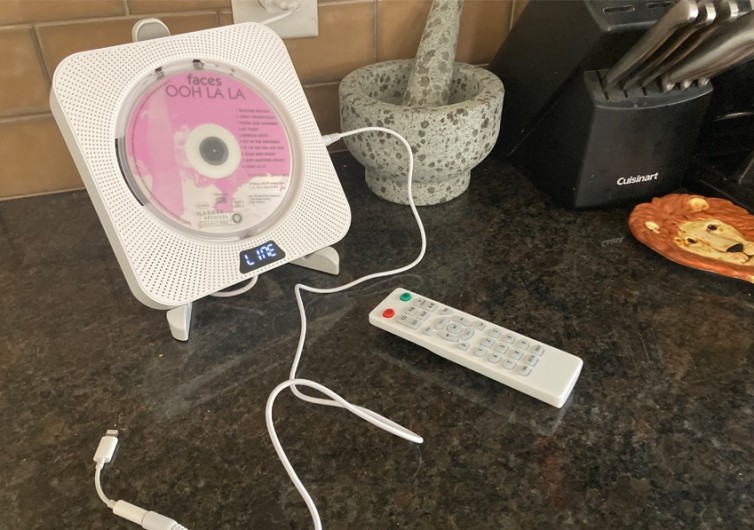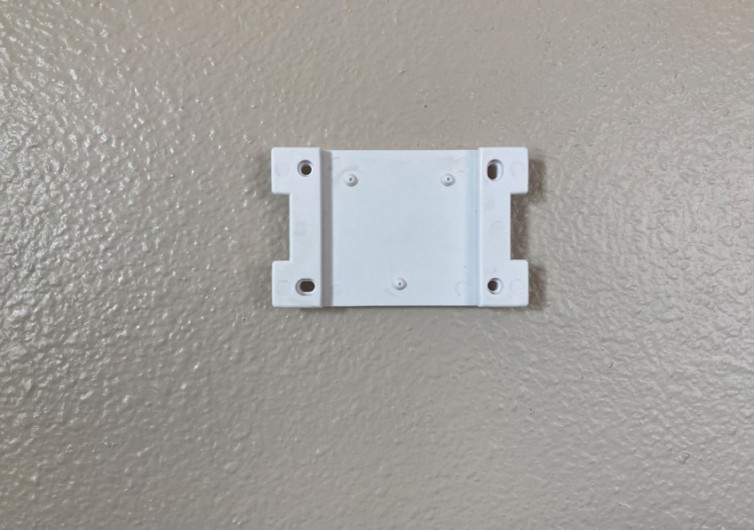 GearHungry may earn a small commission from affiliate links in this article.
Learn more
Gimigo Mountable CD Player Review: A Modern Walkman
It would be a shame if we never heard the sounds of old CD collections again. Unlike vinyl, CDs aren't a must-have to be a hipster. And few people have a way to play CDs now that the automotive industry prefers USB and Bluetooth and MP3 devices like iPods, then iPhones wreaked havoc on CDs. Many musical artists don't make CDs anymore as online music delivery has become the norm. But did you know that CD players are still manufactured and feature modern inputs you wouldn't find on your ancient Walkman? The Gimigo CD Player is a versatile, straightforward portable CD player with features to support other sources and a modern look.
Gimigo CD Player Specs
The additional audio sources and outputs available on the Gimigo CD player are why I chose it. Along with the CD reader, the Gimigo CD player has an FM radio, a 3.5mm input/output aux port for external sources or headphones, a HiFi Bluetooth speaker, and a USB flash drive player.
The CD player includes a mounting plate and hardware for permanent placement. Additionally, buyers receive an aux cable and desk stand to hold the CD player if relaxing in a different room than the mounting location. A small remote—batteries not included—controls the CD player from up to five meters away, or users can control playback with the button panel on top of the CD player.
To protect your vintage CDs, the CD reader has a transparent dust cover that pops up and down by pushing on the cover above the small LCD screen that shows the source and information about the playback.
Unboxing and Jamming
To thoroughly test the Gimigo CD player, I chose several locations: my kitchen, living room, and outside with a wide array of music genres from AC/DC to Durand Jones.
While unboxing the CD player, it didn't feel bulletproof; it felt light and inexpensive compared to modern speakers and music players. The set-up was pretty self-explanatory.
I chose to use 3M velcro adhesion stickers to mount the wall plate instead of the hardware to save my walls. The CD player is light, and the velcro stickers worked fine at keeping the CD player stable on the wall. I recommend choosing the mounting height carefully as the transparent cover doesn't open as far as you would expect, making it tricky to swap CDs at odd angles.
I used this portable CD player with headphones in bed like an old Walkman. Or I listened to the news on the radio or my favorite podcast while making coffee in the morning. And the remote control worked without a hitch across my kitchen. Unfortunately, it still needs an AC power source, so I couldn't get too nostalgic and attach it to my belt while walking my dog.
The HiFi speakers located in each bottom corner of the CD player don't support heavy bass well, especially at louder volumes. Outside of the lack of strong bass, the audio resembled a small portable Bluetooth speaker. The sound traveled enough to fill an average-sized room or a yoga studio at a low volume but would never create enough hype for a party.
Who is Gimigo?
Gimigo is a consumer appliance and electronics company focusing on audio products and humidifiers among a vast selection of other household products. Its products are consistent with its mission: high-quality products at a competitive price. At $50 for the Gimigo CD player—a portable CD player with the versatile and functional operation—we'd say it's a steal.
Gimigo CD Player in Review
The Gimigo CD player isn't a go-to party speaker system, but it is perfect for a small library, yoga studio, or music nook in your home. If you have kiddos combing your old CD collections, this would be a perfect CD player for them to explore with or without headphones. For small gatherings and quiet spaces, the Gimigo CD player serves the purpose of a versatile, portable CD player.