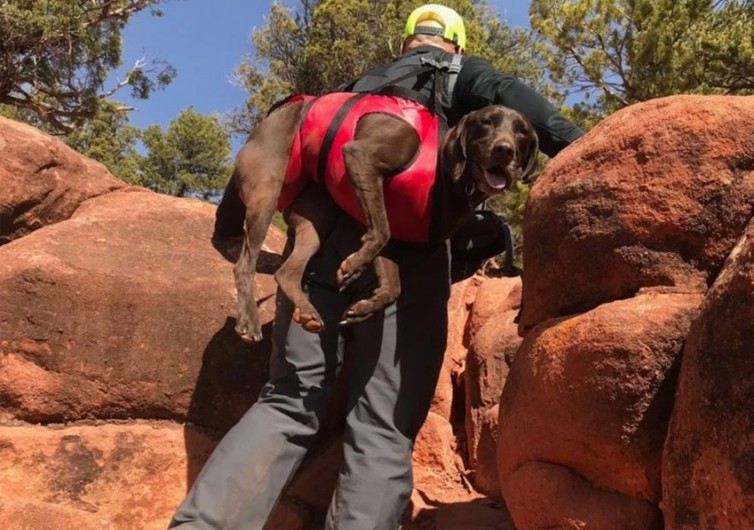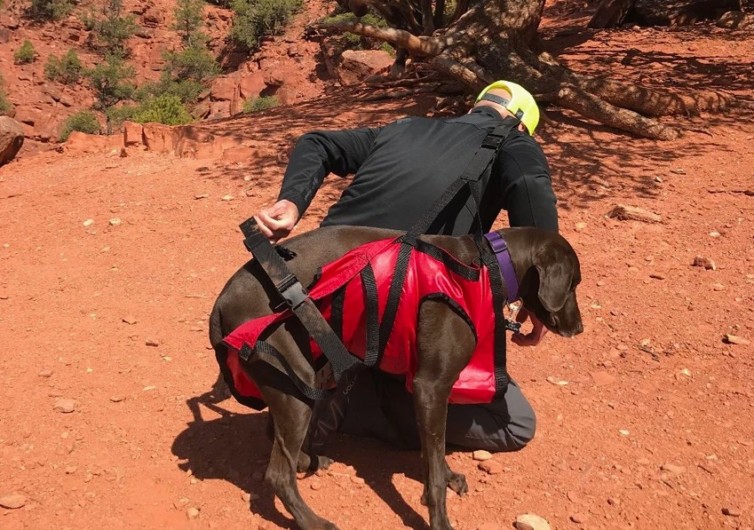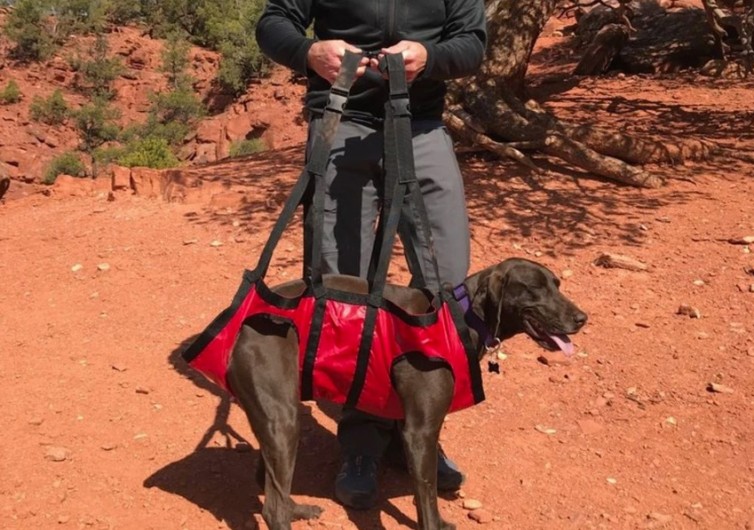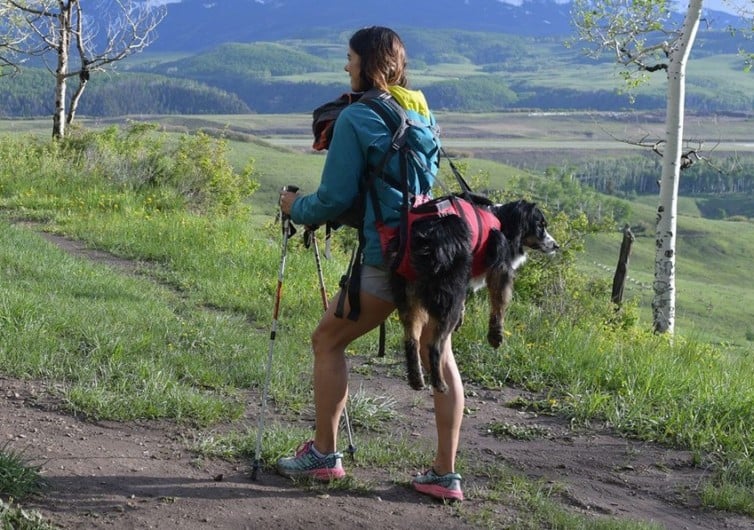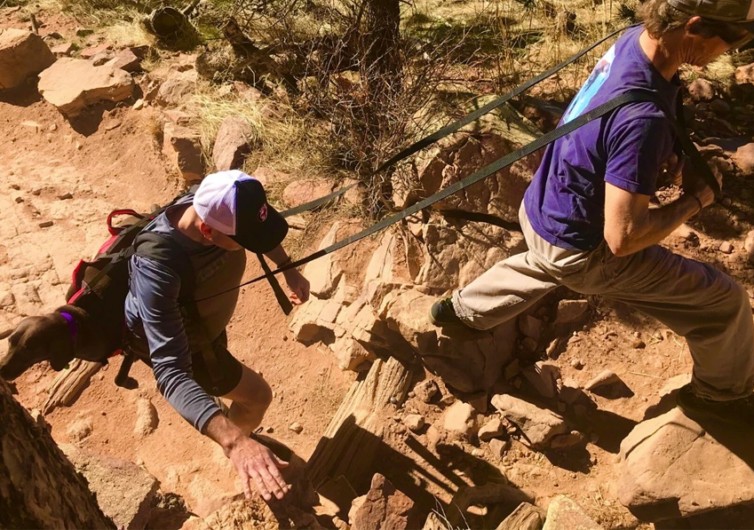 GearHungry may earn a small commission from affiliate links in this article.
Learn more
Fido Pro Airlift – Be Your Dog's Hero
Being a responsible backcountry explorer means that you are ready to deal with any issue as it arises. You've got a snakebite kit, first aid kit, plenty of water, and of course, your much-adored doggo in-tow.
What happens when your furry friend becomes injured on the trail? The occurrence of pet emergencies during hikes or camping trips are more common than you might think.  And carrying a full-sized, hurt canine over rough terrain can be a serious challenge physically and emotionally, and improperly carrying the animal could put them at further risk.
Fortunately, Paul Hoskinson has developed the Fido Pro Airlift Emergency Dog-Carrying Harness.
How
The Fido Pro Airlift opens up like a blanket and has four strategically placed holes for your pup's legs to slip through. Once the harness is in place, wrap your pup up like a taco, snap the webbing together, and carefully sling the harness over your shoulders. With your dog stably bound and secured on your back, you can hike out.
The Airlift is available in three sizes according to your dog's weight and the distance from the front legs to the hind:
Medium —  20 to 45 pounds and 9 to 14 inches
Large — 45 to 70 pounds and 13 to 18 inches
Extra-Large — 70 to 150 pounds and 17 to 24 inches
Fido Pro also offers a two-person carry conversion kit known as the XL-2. This kit includes one extra-large Airlift harness and two attachable straps that enable a second person to help lift, load, balance over rough or steep terrain, and support some of the dog's weight over flat terrain.
Lastly, the harness comes complete with a stuff-sack and weighs between eight and 10.5 ounces so that it occupies minimal space in your pack.
Why
If you feel like this is an unnecessary piece of gear for your adventures, we challenge you to pick your dog up and carry them around the block a few times. Remember that the terrain in your neighborhood is probably far tamer than a wooded or desert trail. You'll find rather quickly that this is much more challenging than you'd assumed it would be, especially if your dog is over 50 pounds.
"Having the confidence to safely and effectively immobilize your dog and extract them from a remote location to seek medical attention is invaluable. The care and attention to canine anatomy are evident in the Airlift's design, and the convenience is obvious in the weight of the product." – Dr. Ben Mackin, Veterinarian at Carbondale Animal Hospital
The Airlift's MSRP is $70 for medium and large, $85 for extra-large, and $115 for the XL-2 two-person kit. That seems like a bargain for something that could save the life of your best canine companion, doesn't it?
BUY ON FIDOPROTECTION.COM