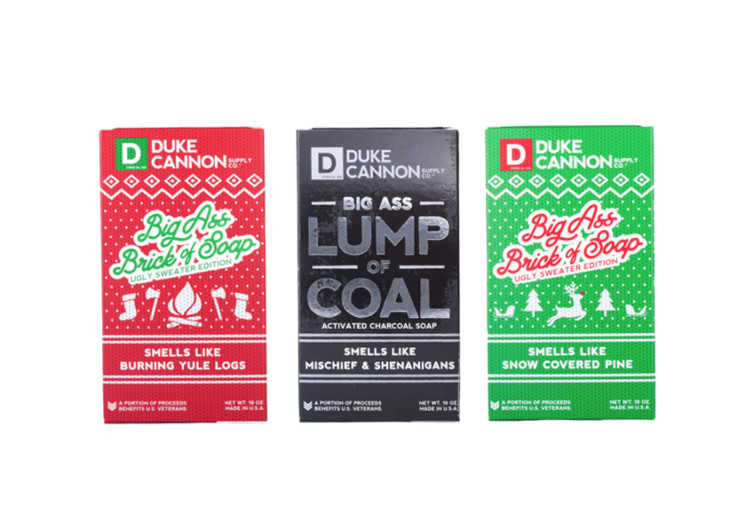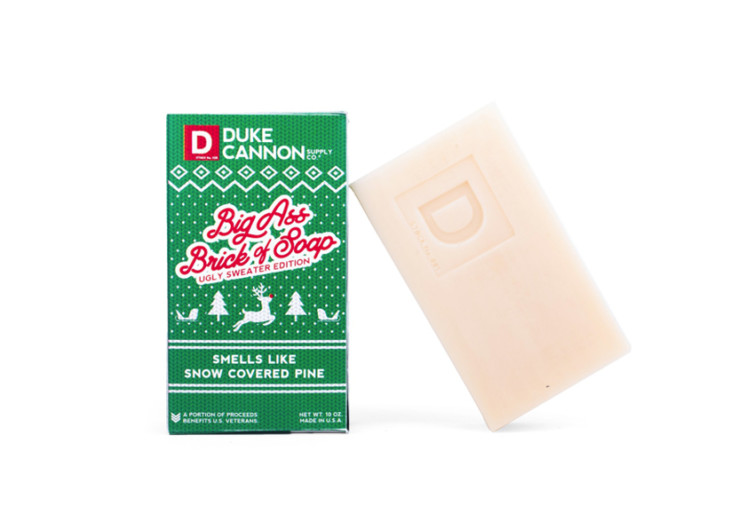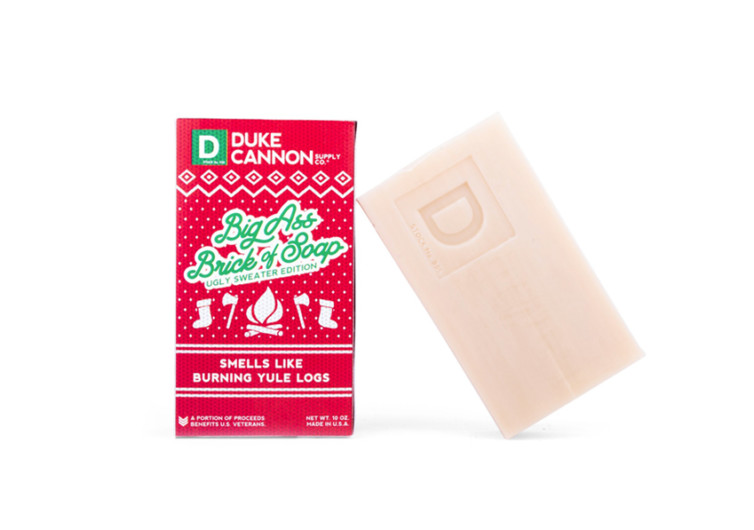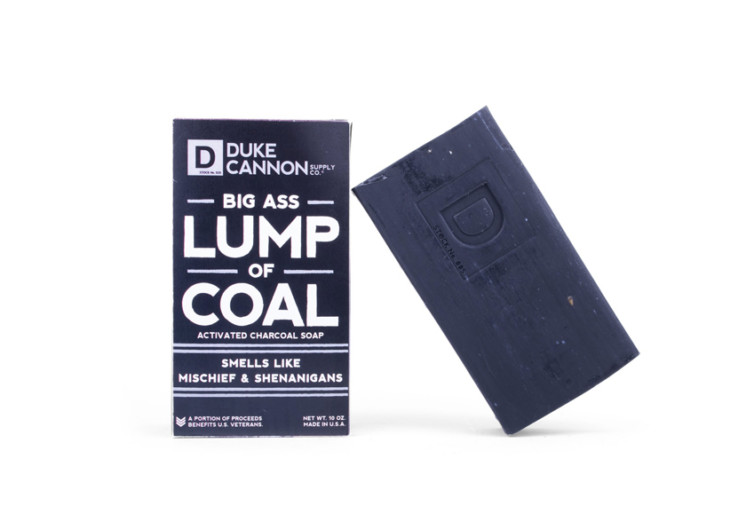 GearHungry may earn a small commission from affiliate links in this article.
Learn more
Duke Cannon The Holiday 30
It's always been a tradition to give and exchange gifts during the Holiday season. And while gifts can come in various shapes, sizes, and even scents, you'd have to give credit to Duke Cannon for creating yet another gift idea to fascinate and even draw some raucous laughter in your group. With names like Ugly Sweater and Activated Charcoal, you'd definitely draw a bewildered look from anyone you give the Big Ass to.
Neatly packaged in decorative boxes that are designed just for the Yuletide season, each stocking stuffer or standalone Holiday gift is guaranteed to be at least 3 times bigger than what you normally get from grocery store shelves. Even novelty shops that have bath soaps don't produce such gigantic lumps of self-care implements. And that is what makes the Duke Cannon Big Ass collection such a worthy gift to give.
These limited edition bath soaps aren't only big in size; they're also big in scent. The Burning Yule Logs soap gives you a woodsy scent as if you'll be taking a shower naked in the bosom of the Amazon. If that doesn't interest you, then the Snow Covered Pine scent should appeal to your sense of the holidays. As for the coal-activated charcoal soap, be mesmerized by a unique blend of black pepper and bergamot as these essential oil fragrances hit your olfactory bulbs like a tidal wave.
Beware though because as fragrant and big as the Big Ass is, it's not intended for ladies. Only men allowed. The thing is, it's a great item for any gift-giving occasion or perhaps one of those White Elephant exchanges you may have in mind, or simply something to fill up your holiday stocking.
Whatever it is, the Duke Cannon Holiday 30 bundle is worth giving to someone who can appreciate a Big Ass.