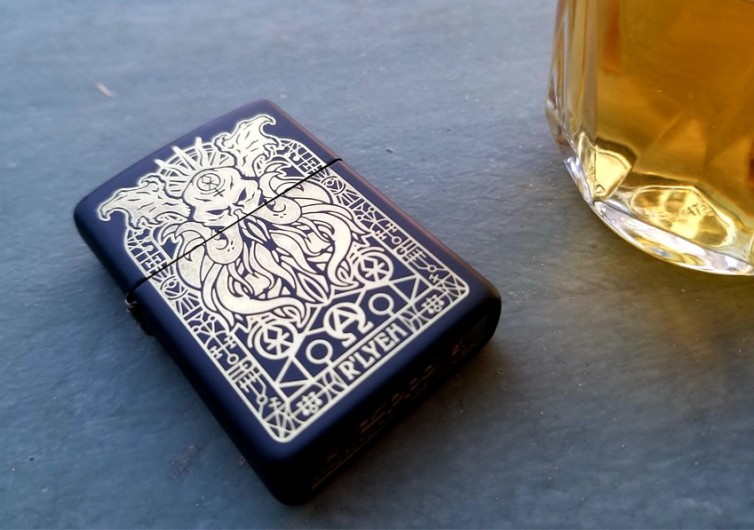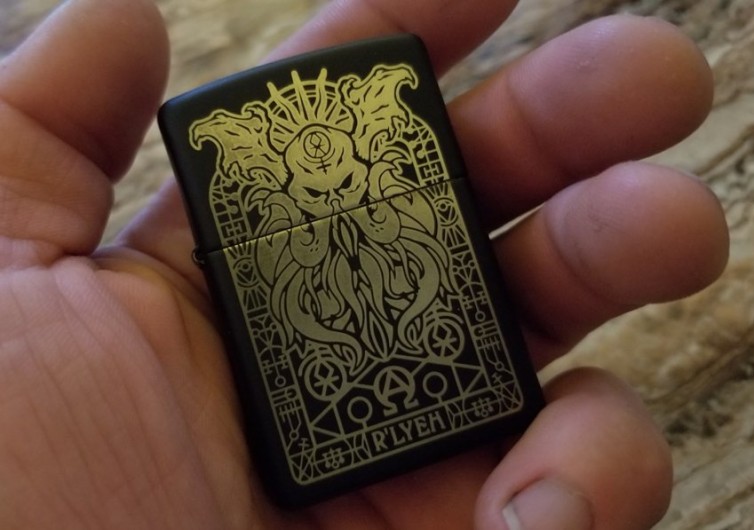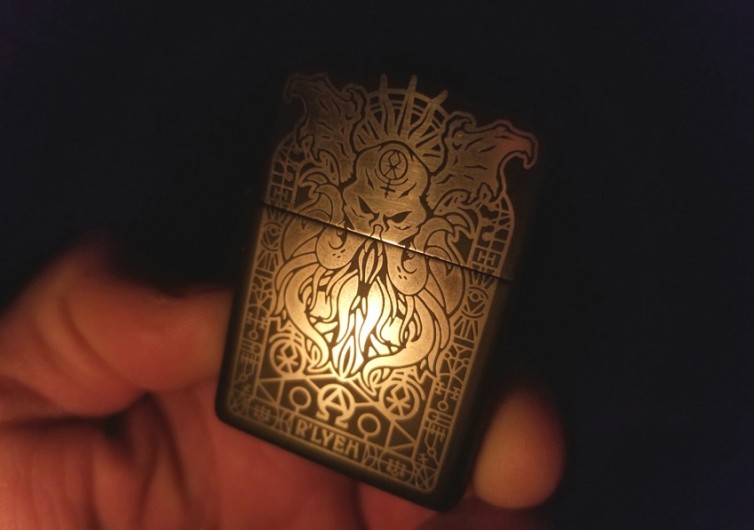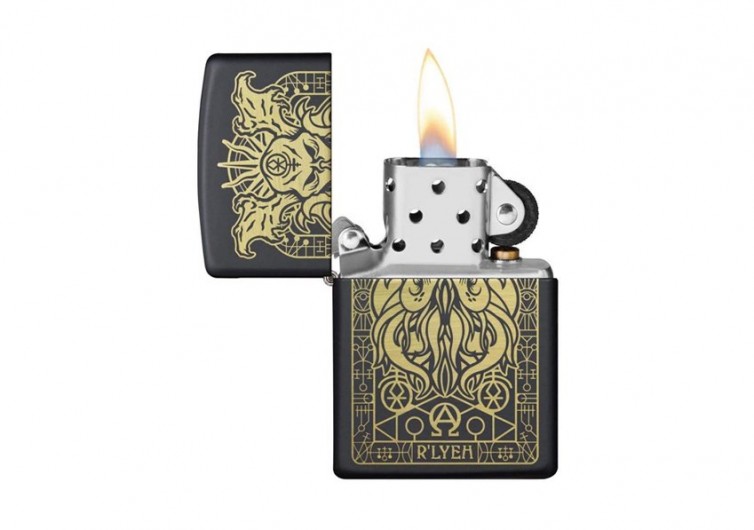 GearHungry may earn a small commission from affiliate links in this article.
Learn more
Zippo in Review: Sci-Fi-Inspired "Monster" Lighter
What do notorious lighter brand Zippo and archetypal sci-fi author H.P. Lovecraft have in common? Almost nothing, except The Call of Cthulhu, the Lovecraft story that etched itself most deeply into the American psyche — and, recently, into a Zippo Monster lighter.
Zippo's "Monster" design features a gold laser-engraved Cthulhu on a matte black case. As tested, it gave me a sense of impending alien doom and then delivered a signature, windproof Zippo flame.
I don't know why I felt drawn to the Zippo/Lovecraft collab lighter — maybe, much like The Call of Cthulhu's researcher protagonist, I was lured into the labyrinthine netherworld by the monster priest himself. Maybe I have some kind of unhinged (no pun intended) wish to confront macabre supernatural phenomena beyond the event horizon of my consciousness. Or maybe I just thought it was a cool Zippo lighter.
Either way, Gear Hungry sent me the uncanny, $27 MSRP totem and asked me to get to work. I rounded up my smoking supplies and started searching the depths for Cthulhu.
Antecedent Phenomena: The Call of Cthulhu's Role in Zippo Lighters
In The Call of Cthulhu, published in 1928, an unsuspecting narrator slowly gets lured into his deceased great uncle's effort to unravel an occult conspiracy. The conspiracy draws water from disturbingly identical dreams and relics displayed by people in far-flung corners of the world with no plausible connections. The (racially-charged) text consistently describes pagan rituals with human sacrifices as the narrator traces the origin of a winged creature with a cephalopod head. Gradually, reality dawns on the intrepid young researcher: the enormous creature is Cthulhu, the final remaining high priest of a race of aliens worshipped by the earth's ancient people. The creature is hiding inside a sunken city called R'lyeh. However, who knows for how long? Each ritual and sacrifice bring him closer to unleashing unknown horror on humanity.
What does this have to do with Zippo Lighters? Nothing; it's just the inspiration for the artwork on the "Monster" Zippo. It is pretty cool to learn that Cthulhu is an earth-dwelling priest of an ancient alien race. Is it possible that you can invoke his presence and demystify the enigma of the ancient aliens by using your Zippo? It might be. Try using the pagan incantation from The Call of Cthulhu every time you flip the lighter open: "Ph'nglui mglw'nafh Cthulhu R'lyeh wgah'nagl fhtagn." As tested, it still hasn't forced the portal between the worlds ajar, but it has definitely worked for making people give me weird looks and turning off women.
How to Use the Zippo "Monster" Lighter
Let's say you want to use your Zippo "Monster" Cthulhu lighter more casually — the priesthood of our conjectural alien overlords is not for you. In that case, the "Monster" Zippo pairs well with cocktails, cigarettes, jeans, button-downs, suit vests, pea coats, rich mahogany, ice balls, low-lit encounters in hip art spaces, motorcycles, EDC, cigars, and "cigars."
Every Zippo lighter is windproof but not waterproof. However, you can now buy butane or arc inserts from the Zippo website, suitable for any Zippo case. As well, Zippo now makes a pipe insert for, well, pipe smokers. Bigger chimney holes allow users to direct the flame downward more efficiently.
I tested the Zippo "Monster" lighter with the traditional insert, using Ronsonol fuel instead of genuine Zippo fuel (which was curiously unavailable in my area during testing). The result was exactly what I expected — a robust, windproof flame on the first strike every time.
Review Conclusions
Is the Zippo "Monster" Cthulhu-themed lighter a totem for summoning ancient aliens through the vehicle of a terrifying submarine priest? Or is it just a laser-engraved lighter? You decide on an MSRP of $27.
See our Zippo buying guide for more Zippo choices, plus easy instructions on filling and maintaining Zippos.