Best Water Flossers in 2022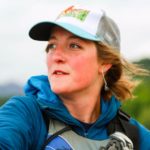 This product guide was written by Josette Deschambeault
Last Updated
January 26, 2018
Josette Deschambeault
Josette is a professional outdoor guide who lives and works in Southeast Alaska, Colorado, and Maine. When she's not rafting, hiking, skiing, or camping with her dog, she writes and edits for multiple outdoor and lifestyle publications.
GearHungry may earn a small commission from affiliate links in this article.
Learn more
We're all told that traditional flossing can extend the life of our teeth, and prevent a whole load of bad things from happening to our oral healthcare. We're also told by other leadings dentists that using floss can damage your gums, your tooth placement, and other bad things. Don't even get us started on floss picks. So what should we all be doing? It feels like every "leading dentist" is telling us one thing, while the others are telling us a completely different story. The answer is water flossing—no damage to your gums, teeth, and cleans more effectively than traditional flossing on its own. Never heard of water flossers? Get ready for the best water flossers on the market.
 The Best Water Flosser To Improve Your Dental Hygiene
Waterpik Aquarius Water Flosser
Waterpik was the first water flosser to ever hit the market, and many believe that it will be the first name in flossing healthcare in the years to come. Revolutionizing the dental world and being awarded the ADA Seal of Acceptance, Waterpik brings us the Aquarius model. Much like other water flossers, you'll be able to fill up your tank with lukewarm tap water from your faucet, and begin cleaning your gums and teeth immediately.
You'll want to take advantage of the ninety second water capacity—if you're feeling like you need a deeper clean, especially if it's been recently after lunch or another meal, you'll be most likely to opt for the full ninety seconds. While most uses only require sixty seconds (more on this in the buyers guide below), your Aquarius model is safe to use for the full duration. Ten speeds and seven different water flossing tips give you the versatility you want. The Aquarius model is also small enough for travel. If you've been feeling pampered at home with your water flosser, and you just can't leave it behind for your business trip or holiday trip to visit the in-laws, you'll be pleased to know it's simple to pack up in a hurry.
Key Features:
10 water control settings
2 possible modes
Equipped with 1-minute timer and 30-seconds pacer
Specification:
Brand

Waterpik

Model

WP-660

Weight

2.1 lbs
Waterpik Cordless Water Flosser
From Waterpik comes this clinically approved water flosser which is one of the few that carry the American Dental Association Seal of Acceptance. Therefore with this purchase, you can be sure that you are using a trusted product that will give quick results. This cordless water flosser promises to deliver, healthier gums and whiter teeth after only using it for 1 minute each day over a 14 day period, as it removes 99% of plaque, and works around braces.
This particular water flosser has various features that make it one of the best. These include the fact it is cordless and water-resistant so that it can be used in the shower, and also that it is equipped with a magnetic charger that fully charges the device in 4 hours. An LED light turns on to alert owners that the toothbrush is fully charged. This device is super easy to understand and user-friendly, to help it work best for your needs, users can have the option of 3 water pressure settings. Whether you wear braces and need a device that works well for them, or you have implants this water flosser will do the job.
The Waterpik Water Flosser is also very travel friendly. It is nicely sized, and along with this purchase, users also get a storage case, a microfiber travel bag, and a travel plug. So although this comes as the most highly-priced on this list, it is well worth it, as customers have confirmed. This water flosser is well-liked due to its advanced technology and design, a long battery life, portability, and ease of use.
Key Features:
Clinically approved
Cleans around bases
Magnetic charging
Specification:
Brand

Waterpik

Model

WP-560

Weight

1.43 pounds
As another highly rated product, the Water Flosser Professional Cordless Dental Oral Irrigator is an affordable option that still comes packed with features and functionalities to keep your teeth clean and healthy. MOSPRO has worked to create a product, that is affordable, high quality, functional and durable, it is, therefore, no surprise that many have fallen in love with this purchase. This water flosser is designed for use by an entire family, equipped with four different interchange nozzles and 3 different pressure settings, each member of the family can personalize the flosser for their own use. Because this device is also waterproof it can be safely used in the shower or bathroom in general.
What makes this water flosser stand out from the rest is its long battery life; once charged, this device can be used for up to 10 days without dying out. It is also very travel-friendly, as it is portable and lightweight so that it does not add any more bulk to your luggage. To make sure it stays clean, you can easily detach the large water tank, empty it, clean it and refill without any hassle making this smart design all the more convenient. Overall, the product has also been praised for its effectiveness, showing amazing results in only a matter of weeks.
Key Features:
Waterproof
Long Battery life
For braces and bridges care
Rotatable nozzles
Specification:
Brand

MOSPRO

Weight

14.4 ounces
Philips Sonicare AirFloss Electric Flosser
Philips has been one of the ultimate names in budget-friendly household electronics. Most of us own half-a-dozen or more Philips products, because you get the very best quality for a great price. They spared no expense when putting together their AirFloss model. They've minimized the necessary time down to thirty seconds to get a quick clean, and much like other brands, promise healthier gums in as a little as two weeks.
This model is ultra safe and comfortable on your gums, allowing you to heal as you use it—you can actually feel your gums improve immediately. One of the difficult parts about ensuring that your flossing is doing its job, is actually seeing the stuff leave your mouth on a piece of floss. With a water flosser, it's a bit different—you're hanging your mouth over the sink and letting the water flow from your mouth, and it's grabbing more than you could ever imagine. Water sprays between the fine line where your gums meet your teeth, getting small particles of food that fuel the fires of gum disease. With multiple tips and speeds, Philips Sonicare does it again with another stellar product.
Key Features:
Safe and Gentle on teeth
Can be used on implants, veneers, and orthodontics
Delivers healthier gums in two weeks
Specification:
Brand

Philips

Model

HX8211/03

Weight

12. 8 oz
H20Floss Water Jet Flosser
It seems like, for the most part, you get stuck with one type of water flosser model—that's why H20Floss kicked it up a notch and made your electric water flosser that much easier to use. For the same introductory cost as a lot of other models in the same range, you get more features. Instead of the standard seven, you get twelve different tips to choose from, customizing your clean in a snap. They even went a step beyond to survey water jet flosser users and determined what the most comfortable pulse settings were, and integrated them into this model.
One of the main problems with most water flosser designs comes down to the noise that the machine makes. They took care of that, too. H20Floss Water Jet is perhaps the most quiet model for you to use, hands down. You can use this early in the morning without waking up the wife, which we all know is an issue, especially if we're staying in a hotel room for the night. With its compact design, you can toss it into your luggage bag, or keep it propped up at home for optimal cleaning three times daily.
Key Features:
150 water storage tank
Multifunctional
Can be used by the whole family
Specification:
Brand

H20 Floss

Model

B010NNIZQE

Weight

3.8 lbs
SmarToiletries Water Flosser
Portable and cordless flosser models are some of the most sought-after by consumers, and it's easy to see why. You don't want to be tied down to a plug-and-play machine when you're on the run, and we get that. SmarToiletries came up with a cost-effective solution that's certain to make your wallet happy. The whole device ways a measly pound, allowing you to pack it up anywhere without adding a lot of weight to yourself. Apart from that, SmarToiletries Water Flosser has such an excellent waterproof rating, that it's designed to be used in the shower. Kill two birds with one stone.
Three modes, four jet tips, and a fantastic warranty that you just don't find anywhere else on the market—SmarToiletries made the ultimate solution for budgeters that want a better clean than traditional floss. Their goal is to get more Americans to switch to water flossing every single day, so we can improve our nation's overall oral healthcare. They're on the right path. Easy to use controls, flexible jet tip—it's all here.
Liberex Cordless Water Flosser
The Liberex cordless water flosser is one of the most impressive oral health tools on the market at the moment. It's a professional and powerful irrigator that comes with a 1600 times-per-minute high-pressure water pulse. Combined with five 360-degree rotating long nozzles, the water pulse uses the flosser to rinse off all food residue under your gums and between your teeth – areas where your regular toothbrush cannot reach.
This Liberex water flosser is loaded with a ton of other features. It's got four cleaning modes- soft, medium, strong, and pulse -along with a memory function. With its portable design, the flosser is also incredibly convenient for travel. A four-hour charge on its battery will keep your flosser working for fourteen days. The flosser also has an OLED screen, which displays the working mode and the remaining battery percentage.
The Anjou Cordless Flosser does happen to be one of the most efficient flossers available today. With this device, you're guaranteed to see a significant reduction in the buildup of stains and plaque. This flosser is especially amazing if you happen to have limited space on your bathroom counter or a medicine cabinet. It's also got a high-frequency pulsation, which helps you to get rid of debris in hard-to-reach places, while also whitening your teeth.
With this flosser, you've got four modes to choose from – low, medium, high, and pulse. The low and medium modes are appropriate for people with gum sensitivities. The flosser is completely waterproof so that you can use it safely in your bathroom or shower. Its battery life is long-lasting, as it's able to keep you going for two to three weeks after a full charge. The Anjou comes with a detachable reservoir for easy cleaning, a thorough limescale removal, and a full opening for larger capacity and longer usage time.
If you would like to get a water flosser for the whole family, then you'll need one with many tips. That's where the ELLESYE Water Flosser shines. This flosser includes three jet tips. You get a tongue cleaner, a dental tip, an orthodontic tip, and a periodontal tip, all with different nozzles so that you can share hygienically with family members. These tips help you to deep clean tartar and debris between the teeth, especially in areas where a toothbrush can't reach.
The Ellesye's 1700 times-per-minute high-frequency pulsation focuses on removing stubborn tartar and residue in the mouth. The flosser also has a large-capacity 600ml reservoir that's also detachable and makes for easy cleaning. Double-sealing rings in the flosser also help to prevent water leakage.  The flosser also has a dial for adjusting water pressure. This makes it suitable for people with gum sensitivities. From our research, the Ellesye water flosser ranks high on our list as a family-friendly flosser and an all-round durable product.
The Bestope water flosser is an above average option for someone looking to floss, and it's got the reviews to prove it. This is an outstanding water flosser that comes with six multifunctional jet nozzles that target all areas of your mouth. It's also perfect for sharing as it comes with two toothbrush heads that can rotate 360 degrees.  A built-in rechargeable battery ensures the flosser will last for 30 days after a full charge, making it the perfect travel accessory.
This compact flosser has a large water tank that ensures uninterrupted flossing. It's also detachable, so you're able to clean it easily. You'll also appreciate the flosser's five cleaning modes – soft, low, medium, high, and super-high, depending on your needs. It's also worth noting that the flosser has a memory function that keeps it on your preferred mode for the next time you want to use it. The flosser is also waterproof, and it's got a carrying bag that makes it more travel-friendly. This is an awesome product that will adequately serve your oral needs.
Hanasco Cordless Water Flosser
If you're looking for a commercial-grade water flosser, this Hanasco piece is not one to be toyed with. The water flosser is reliable enough to take you through an entire cycle of teeth cleaning, thus providing great assistance for your dental health. To begin, note that the Hanasco Cordless Water Flosser has an ergonomic water tank that makes it easy to fill and grip it. The flosser also has a strong motor, with 1800 times/minute. Thus, it's able to provide a 30-110 Psi pressure water pulse.
Like the Anjou above, the flosser is cordless, thus allowing for easy movement and storage. It also comes with four interchangeable jet tips, so you can share the flosser with other members of your family if need be.
The Hanasco flosser is especially good if you have braces or periodontitis, as it's designed to focus on removing food debris from hard-to-reach spots. It comes with three adjustable pressure settings – normal, soft, and pulse. Depending on your needs, you'll find that these are all able to help you out.
The adjustable pressure also makes it ideal for younger kids and teens with sensitive gum tissue. The Hanasco flosser is USB rechargeable and should last you at least thirty days after a full charge. Compared to our earlier flossers, the Hanasco is the best professional-grade water flosser.
Water Flosser Buying Guide and FAQs
These all seem really great—inspired tech that's designed to help our oral healthcare by bringing it to the next level. But what should you look for in a water flosser? There are a bunch of questions rattling around in your head, but we took the liberty of answering them for you. No matter which way you spin it, picking up a water flosser is twice as effective as traditional flossing, so let's get into those questions of yours.
Q: Are Water Flossers Good For Braces?
A: Nobody likes having braces. Your teens (or if you got stuck with some adult braces like 2-3% of the population has) are mortified of their braces, and keeping them properly clean is a hassle. It's downright frustrating, so they turn to water flossers to ease the process. Despite some skepticism from leading dentists, it's been proven that water flossers are better for braces for the following reasons:
Plaque Removal – One of the most difficult parts about having braces is properly maintaining their cleanliness. It's a complete chore, and it's three times a day at minimum. Nobody has time to fiddle around like that. Water flossers remove plaque in a much more streamlined way. Water erosion is gentle enough to remove plaque forming around the hardware inside your mouth, and gentle enough not to irritate your gums or cause any tooth erosion. If it sounds like the perfect solution, it's because it really is.
Tartar Prevention – When you don't take care of the plaque that forms in your mouth, you get tartar. Braces are designed to straighten your teeth and set you on the right track for a perfectly-aligned bite, and so on and so forth. However, braces are more likely to give you cavities because you're allowing food particles and plaque to get trapped in awkward, hard-to-reach places. Tartar is stuck-on plaque that once there, can usually only be taken away with specialized dental equipment. Preventing tartar is like preventing cavities—tartar will stick to your teeth, and bacteria will eat away at your enamel beneath.
Cavity Prevention – Even small amounts of sugar in milk or pasta can cause cavities. When you're rocking some mouth gear, it's not exactly easy to prevent cavities. In fact, you're far more likely to suffer from them if you aren't careful. That being said, water flossers get all the little particles that you can't see with the naked eye, and from the difficult to reach areas. Nobody wants to get their braces removed to find out that a cavity has been lurking beneath all this time. In most instances, you need a drilling and a filling, and nobody wants that.
Q: Are Water Flossers Better Than Flossing?
A: There's not a single time that traditional flossing is a better fit. You can cut and damage your gums, and if you have gum disease (periodontal disease), you're just causing damage and not allowing time to heal. It's a paradox—you're trying to keep your mouth healthy, but you're also keeping it at a standstill at the same time.
Traditional flossing is harder on your teeth and gums, but is also very, very easy to mess up. It seems simple—pull the floss between your teeth, ta-da, you're done. Most Americans are actually flossing incorrectly, and that's just setting them up for failure. Water flossing removes more food particles, bacteria, and leaves your mouth feeling fresher every single time.
Q: Does Water Flossing Combat Bad Breath?
A: Some of us just have more bacteria in our mouths than others. When this is the case, that bacteria develops an odor. A lot of us have morning breath—it happens—but if you keep your mouth closed for an hour or two and notice that same odor return, even in the middle of the day, you probably have an increased level of bacteria in your mouth that's creating bad breath.
Water flossing is a perfect way to take care of this. It's not just about flossing between your teeth, but your tongue, beneath your tongue, and in the hard-to-reach areas between your top molars and the wall of your cheeks. Your mouth skin has little cells that absorb everything that enters, and often, they can be where bacteria hangs out. Using a water flosser on your entire mouth can virtually eliminate bad breath for longer than any other form of flossing can.
Q: How Do You Use A Water Flosser?
A: With just about every single model, you're going to get a similar design. Using a water flosser is the ultimate way to clean your teeth, and prevent cavities, gum disease, and more—using it properly is extremely important. Follow these steps below, and you'll be on your way to better overall oral healthcare.
Lukewarm Water - Water flossers run off of the tank, and you'll be using the entire water supply. Using your faucet, get lukewarm water going. Don't be hasty—you want to ensure you get the temperate right so it feels comfortable, and removes as much plaque and food particle residue as possible.
Power Up - Turn your water flosser on, and get ready to feel the healing. Put the flosser in your mouth, and gradually increase from the lowest setting. You'll want to find a place that feels comfortable, so you're not applying too much pressure. This is often used for those with sensitive gums. Every level on your water flosser is safe to use, but you don't want to irritate your gums with too much pressure from your first use onward.
Find Your Groove - Most water flossers only need to be used for a full sixty seconds. If you really feel the need to clean further, go ahead—you're not going to cause damage to your gums. Start along the edge of your gums where they meet your teeth, and move slowly across them. Stop for a second in between each tooth, so you can get all the bacteria and particles that are trapped between your teeth, and closest to your gums.
Note: You may have a model that requires you to flip the tool halfway through your use, so you can properly cleanse the teeth on the top of your mouth, verses the bottom of your mouth with a different angle.
Sixty Seconds Is All It Takes - In most models, just use that sixty second rule, and you'll be ready to go. While you're using your flosser, you'll find that hanging your mouth over the sink and keeping it mostly closed, but with enough room to allow the water to run freely, will be your best option. Use, put it away, and get ready to floss again later on.
Q: How Many Times A Day Should You Use A Water Pik?
A: Depending on how you want to approach your oral healthcare, you'll want to floss three times per day. Most dentists recommend traditional flossing before every single brush, and on average, you should be brushing three times per day. Since the water jets aren't going to hurt you, you are absolutely allowed to use this more than three times per day.
If you suffer from periodontal disease, and you're noticing little craters in your teeth that often build bacteria, you may want to be proactive and attack these spots as frequently as possible. That's okay to do with your water flosser.
Q: Should I Floss Before Or After Brushing?
A: This is an interesting one, because we've been taught for most of our lives that you should floss after you brush your teeth, when in fact, it's not doing you much good. If you use your water flosser before you brush your teeth every day, you'll be getting rid of all the easy bacteria and plaque, allowing your toothpaste to do its job a bit better. Your toothpaste will be able to foam between your teeth, giving you a better clean every single time.
Sign Up Now
GET THE VERY BEST OF GEARHUNGRY STRAIGHT TO YOUR INBOX