Best Dental Floss in 2022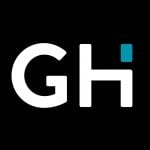 This product guide was written by GearHungry Staff
Last Updated
April 28, 2018
GearHungry Staff
GearHungry Staff posts are a compilation of work by various members of our editorial team. We update old articles regularly to provide you the most current information. You can learn more about our staff
here
.
GearHungry may earn a small commission from affiliate links in this article.
Learn more
Flossing is the best way to ensure healthy gums and teeth. Whereas brushing only cleans the visible surface of the teeth dental floss gets into those places between the teeth and under the gums where food can get lodged and fester, causing long term damage and leading to expensive remediation work later in life. Flossing greatly reduces the amount of plaque on the teeth, helps prevent tooth decay and can stave off painful and damaging gum diseases. Below are the 9 best dental flosses on the market today.
The Best Dental Floss
Oral-B EssentialFloss Cavity Defense Dental Floss
Oral-B is one of the biggest dental brands in the world. They have hundreds of trusted products and are well-reviewed by dentists and customers alike. That's why we've chosen this two-pack of Oral-B Essential Floss Cavity Defense Dental Floss as our Best Choice product. In each pack, you get 50 meters of floss, which should last you around ⅓ of a year. The floss has a wax coating, which makes it much stronger than unwaxed floss, so you can clean your teeth without worrying about it breaking in your hands. It also has a shred-resistant design to stop it from coming apart on your cavities. 
Key Features:
Pack of two 
50m (per pack) 
Wax coating
Shred-resistant 
Mint taste 
Specification:
Brand

Oral-B

Model

300410104214

Weight

0.32 ounces
Listerine Ultraclean Dental Floss
If you want to stock up on dental floss for the next year, this six-pack of Listerine Ultraclean dental floss is perfect for you. Each pack has around 27 meters of high-quality dental floss that can be used to effectively remove plaque from those difficult-to-reach places. The whole pack should last you about one year if you're cleaning regularly. One of the main reasons for buying Listerine Ultraclean is the Micro-Grooves™ technology. which removes up to twice as much plaque as other dental flosses. If you want to get the most out of your floss, this technology will really help. It's also designed to be shred-resistant, so it can flex, stretch, and glide over your teeth.
Key Features:
Pack of six 
27 meters per pack 
Micro-Grooves™ technology
Shred-resistant 
Wax-coated 
Specification:
Brand

Listerine

Model

SG_B01IADVOY4_US

Weight

2.4 ounces
If you're looking for a premium dental floss, the Oral-B Satin Tape is one of the best. It has a two-layered design that makes it stronger, easier to handle, and more comfortable on your teeth and gums than other dental flosses. Unlike cheap dental floss, Oral-B Satin Tape is shaped like a ribbon (instead of a string). This makes it considerably more comfortable and cleans a wider space between your teeth. It's also shred-resistant and has a satin finish that's gentle on gums. You get around 25 meters of dental floss per pack, so it will only last for a couple of months if you're cleaning regularly. 
Key Features:
25 meters per pack 
Two-layered design 
Ribbon-shaped 
Shred-resistant 
Satin-finish 
Specification:
Brand

Oral-B

Model

41060551

Weight

1.6 ounces
Plackers Micro Mint Dental Flossers
Plackers Micro Mint Dental Flossers are standard C-type flossers that do a bang up job cleaning between your teeth and under your gums without breaking or shredding. If twisting floss around your fingers has never appealed to you or seems wasteful you owe it to yourself to try these ultra-convenient pre-made flossing devices. They save time and effort and do a good job accessing awkward places with ease. In addition there's a tartar pick that allows you to extricate larger debris before you begin flossing in earnest. That tartar pick also folds away nice and tidy when you're done with it so you don't poke your hand while flossing.
Key Features:
Made from Super Tuffloss, engineered not to shred, stretch or break
Design incorporates a protected fold our toothpick
Easily slides between teeth
Precise and comfortable cleaning with easy-grip handle
Deliver a minty fresh flavour to leave mouth feeling refreshed
Specification:
Brand

Plackers

Model

26862

Weight

9.6 ounces
Reach Dentotape Waxed Dental Floss – Unflavored
Reach Dentotape is thicker and wider than the average dental floss. As such it's not as prone to breaking under pressure as standard floss is. In addition, the wider surface typically means more thorough cleaning with fewer food particles left behind. If you were never a fan of flavored dental floss Reach Dentotape hears you and the lack of artificial flavoring here is welcome change. For most people Reach Dentotape will provide a level of clean they may not be accustomed to; which is really what you want if you're going to change the type of floss you use. Be sure to also check out our list of the best mouthwashes for more great items like this.
Oral-B Glide Pro-Health Comfort Plus Dental Floss
Glide from Oral-B is a very popular brand of dental floss for a good reason: it works. Glide is lightly waxed to allow it to, you guessed it, glide between the teeth without getting hung up or otherwise causing distress. Since you are better able to reach all areas without discomfort chances are you'll achieve a higher level of clean, and that's what it's all about. Glide resists shredding for the most part and will effectively clean even the tightest spaces between teeth. Glide is typically easy on the gums and the cool mint flavor is discrete.
Oral-B Glide Pro-Health Threader Dental Floss
Speaking of Oral-B dental floss… We stay with the company for this entry; their Pro-Health Threader Floss designed specifically for people with braces, bridges and implants. Pro-Health Threader Floss actually uses the company's Glide floss but adds the threader component people with implants, bridges and braces may need to access hard to reach places. Unlike some threader products the Oral-B Pro Health Threader comes ready to use. Save time, trouble and your dental work with this handy and effective flossing product from Oral-B.
Dr. Tung's Smart Floss with Natural Cardamom Flavor
Dr Tung's Smart Floss with Natural Cardamom Flavor does a pretty solid job painlessly scouring the spaces between teeth and under the gums. If features a light coating of natural beeswax that allows it to slip easily into those hard to reach places. In addition, although it's woven and a tad thicker than your average floss, the only difference you're likely to notice is that Dr Tung's doesn't punish your gums the way standard string floss sometimes can. Woven floss like this also tends to expand a bit when you apply pressure which allows it to reach into areas that might otherwise be missed.
RADIUS – Vegan Xylitol Soft Floss
Radius promote their Vegan Xylitol floss as being soft as a sponge. While it may come up just a bit short in that regard it is nonetheless very comfortable and does a remarkably good job leaving your teeth and gums feeling thoroughly cared for. There are no artificial sweeteners, coloring, parabens or even beeswax in use here. Radius instead turns to candelilla plant wax for comfort and xylitol to combat bacteria and provide flavor. The result is a floss that can proudly claim to be 100% vegan and cruelty-free.
Sunstar GUM Expanding Dental Floss
Sunstar GUM Expanding Dental Floss helps you achieve a higher level of clean in larger spaces between and around teeth while also flattening out in narrower areas to provide more comprehensive cleaning with no additional effort. Over time large gaps tend to open up between teeth due to receding gums or periodontitis. With GUM Expanding Dental Floss you're able to thoroughly clean these larger gaps to prevent them from becoming a breeding ground for future problems. While Sunstar Expanding Dental Floss is designed specifically for people with larger gaps between their teeth, most people will find it does a great job regardless of how tightly or loosely spaced their teeth are.
Tom's of Maine Natural Antiplaque Flat Floss
The last item on our list of Best Dental Flosses is the Antiplaque Flat Floss from Tom's of Maine. This Antiplaque Flat Floss uses carnauba wax, jojoba wax, myrrha resin extract and other natural ingredients to provide a nice, easy motion even between the most tightly spaced teeth. There are no artificial additives or chemicals involved in the production of this floss and your teeth will end up feeling clean and refreshed. Those who buy Tom's products because they're a small "mom and pop" company may want to note that in 2006 Tom sold 84% of the company to the multinational conglomerate Colgate-Palmolive for $100,000,000. Make of that what you will.
Glide Oral-B Pro-Health Deep Clean Floss
Oral B is a well respected and popular brand both with the professional dental industry as well as consumers worldwide. Their Oral B Pro-Health Deep Clean Floss is our Best Choice recommendation and is perfect for gliding in between teeth. The filament contains a light wax, which gives it a bit of extra grip. This makes it highly effective at attaching to and removing plaque. The floss has a silky smooth texture and is claimed to be up to 50% more effective at reaching into those tight spots than regular floss. That means you should enjoy an effective clean without any discomfort plus the floss is also non shredding too. Used regularly as part of your overall oral hygiene routine, this Oral B Glide clean mint floss will prevent gingivitis. It's tough on plaque yet gentle on gums. The clean mint flavor is pleasant and delivers a fresh cooling sensation every time you floss. In this special offer, you receive 6 packs of Pro-Health floss, each containing .40 meters of strong, shred resistant tape.
Oral-B Complete Satin Dental Floss Mint
For our Best Twin Pack recommendation, we've selected another product from the extensive Oral-B range. This double pack of their popular Complete Satin Dental floss is super easy to use and makes flossing so comfortable that you will commit to doing it every day. Which is precisely what your Dentist ordered! Delivering a burst of minty freshness each and every time you glide between your teeth and gums, your mouth will feel refreshed and revitalized, as well as clean. The smooth gliding satin texture easily grips to and removes plaque and debris between teeth and also works well below the gum line too, which is where so many people neglect to pay enough attention. Gum disease is no joke and can lead to the loss of teeth so anything you can do to prevent this from happening has to be a good idea. This threader style filament arrives ready to use. Just snap open the lid and pull a length of floss and you are good to go. For a comfortable grip and a precise clean, you really can't go wrong with Oral-B Complete Satin Dental Floss.
How to Use Dental Floss to Achieve Healthy Teeth
While flossing isn't brain surgery it is nonetheless possible to make mistakes while flossing that could lead to discomfort or ineffective cleaning. Make sure you take the following tips to heart to ensure you get the most out of the flossing process.
Wash your hands - Flossing requires you to put your hands in your mouth so make sure they're clean before you do so. Once your hands are nice and clean your flossing can commence.
There are several essential steps to effective flossing:
Wind the Floss Around Your Fingers - Wind a bit of floss around the middle fingers of each hand. On one of the middle fingers (your choice) wind 18 inches of floss and on the other just a small amount. Why so much? Because you're going to gradually feed the floss from one finger to the other as you proceed in order to make sure you're using clean floss on each tooth. Now pinch the floss between the thumb and index fingers of each hand leaving about 1 inch between them.
Guide the Floss - As you clean use your index fingers to guide the floss around the teeth, up into the gums and into hard to reach places. Use a zig-zag motion and try not to allow the floss to snap when being removed from between teeth. Make sure to wrap the floss around the tooth rather than simply making a straight line with it. With practice you'll ultimately be able to achieve a high degree of control.
Be Thorough - Don't overlook the back side of each tooth as tooth decay can start anywhere. As you move from one tooth to the next make sure to unroll clean floss from one hand and roll the used floss up around the middle finger of the other hand. If you just keep using the same 1 inch section over and over you'll just be moving debris and bacteria from one tooth to the next.
Using a C-Shaped Flosser
While some believe the C-shaped flossing pick will not get your teeth as clean as standard floss others state any deficiency is typically a matter of poor form. To avoid an incomplete result make sure you have a firm grasp on the flosser and position the flossing tip so that it's pointing at the area to be flossed first. Also, as with standard floss make sure you don't put so much pressure on the floss that it snaps or pops out from between the teeth. The most important thing is to work the surface of the tooth with the floss (or water floss) to ensure you've covered everything.
Sign Up Now
GET THE VERY BEST OF GEARHUNGRY STRAIGHT TO YOUR INBOX