Best Teeth Whitening Toothpastes In 2022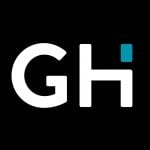 This product guide was written by GearHungry Staff
GearHungry Staff
GearHungry Staff posts are a compilation of work by various members of our editorial team. We update old articles regularly to provide you the most current information. You can learn more about our staff
here
.
GearHungry may earn a small commission from affiliate links in this article.
Learn more
For healthy and pearly white teeth, a visit to the dentist at least once a month is recommended. However, this great idea is only hindered by the fact that dentists can be pretty expensive and as a result, many people are on the hunt for alternatives. Luckily, toothpaste manufacturers have come up with the perfect solution to significantly reduce those costly dental checkups, especially when it comes to eliminating mouth odor and whitening our teeth. While there are now several teeth whitening toothpastes that can do a sufficient job, there are only a few that can replicate the magic you'd get from the dentist's office. The best of the best teeth whitening toothpastes are listed down below.
The Best Teeth Whitening Toothpaste
Sensodyne Pronamel Teeth Whitening Toothpaste

Years of drinking coffee and alcohol as well as eating chocolates, sweets, and junk food can leave your teeth in need of the Sensodyne Pronamel Whitening & Strengthening Toothpaste. While the name is evidently a mouthful, it only takes a pea sized amount on the tip of your tongue to work its strength. This is certainly one purchase you won't regret as it works hard to protect the tooth enamel from cavities while simultaneously whitening your teeth.
The enamel protects the inner layers of the teeth from damage, caused especially by dietary acids and sadly, once destroyed, the enamel cannot be restored. As such, taking care of the enamel should be a priority when it comes to dental care, hence why a toothpaste that prioritizes defense is definitely a good thing. Thankfully, this Sensodyne toothpaste promises top-notch defense with twice daily brushing.
Key Features:
Whitens teeth
Strengthens the teeth's enamel
Fights cavities
Protects teeth from acid erosion
Specification:
Brand

Sensodyne Pronamel

Weight

12 ounces
Sensodyne Teeth Whitening Toothpaste

At times, the intake of a certain food is an excruciating encounter. Whether it's a hot substance or a cold one, the backstory of sensitive tooth revolves around spaces in the dentin which causes the tooth to send agonizing signals when in contact with some type of food or drinks. This is caused by the microscopic holes in the dentin that allow the substances to get to the nerves that send pain. However, with the Sensodyne Sensitivity Toothpaste, there is an effective release of minerals that enter through these holes and work at relieving these painful occurrences, focusing on strengthening and building up the teeth.
The addition of potassium means the toothpaste can seep through the minute holes in the dentin to clam the nerves that send pain signals to your brain, while also ensuring relief from pain for as long as possible. This is why this toothpaste comes highly recommended by dental professionals, in eradicating tooth pain spurring from sensitive teeth. Furthermore, the Sensodyne Sensitivity Toothpaste includes effective ingredients to deliver the results you are after. With regular use, brushing the teeth twice daily helps to transform the state of the teeth to one that can accommodate a lot of food intake. Aside from relieving the pain, this toothpaste is adequate at protecting the tooth from cavities for a whiter appearance in just two weeks of initial use.
Key Features:
Relieves toothache
Helps fight cavities
Removes tooth stains
Eliminates bad breath
Specification:
Brand

Sensodyne

Model

SG_B0762LYF5D_US

Weight

4 ounces
Crest 3D White Teeth Whitening Toothpaste

Due to its insistence on only putting out quality products, it was only a matter of time before another product from the crest family appeared on this list. The Crest 3D White Whitening Toothpaste is one of the strongest contenders; not only does this toothpaste eliminate previous stains but it also protects the teeth from future ones. Pretty incredible right? What's more, it comes in a radiant mint flavor that both parents and kids are bound to enjoy.
Whilst this incredible toothpaste deals with stain removal, teeth whitening and fresh breath, you can simply enjoy all those naughty goodies you desire, but be careful not to overdo it. Beyond all the positives of the toothpaste, a good eating habit is the precursor of good oral hygiene.
Key Features:
Removes surface stains
Prevents stains from reoccurring
Fights cavities
Foaming action for deep cleaning
Specification:
Brand

Crest

Weight

14.4 ounces
Cali White Activate Charcoal Teeth Whitening Toothpaste

Without doubt, the Cali White Activate Teeth Whitening Toothpaste can easily be considered the best option on this list. Not only is this toothpaste an all-natural solution for teeth whitening, but when judging from the reviews, it also sufficiently gets the job done. Being free from sulphates, gluten, fluoride, and peroxides makes it the popular choice amongst health conscious folks and vegans alike and it is easy to see why it snags the number one spot.
This toothpaste promises the most effective teeth whitening option available to you outside of a dentist's office while also guaranteeing zero tooth sensitivity. It has been carefully formulated with certified organic coconut, tea tree, and peppermint oils as well as food grade activated charcoal and baking soda. These combined ingredients have been praised for tackling both brown tooth stains and mouth odor, for fresh and healthy results. It's not often you find a charcoal toothpaste that actually tastes good. That alone merits this Cali White Activate Toothpaste a try. Make sure you also check our guide to the best toothpastes for bad breath.
Key Features:
All-natural ingredients
Whitens the teeth
Eradicates bad breath
Contains antiseptic properties
Specification:
Brand

Cali White

Weight

4 ounces
Activated Charcoal Teeth Whitening Toothpaste




There are many reasons why the Activated Charcoal Teeth Whitening Toothpaste With Brush should top your list for the best teeth whitening kit, but primarily, the fact that is 100% safe and natural is a key selling point.
There is no denying that having brown teeth can be a little embarrassing, so the need for a thorough teeth whitening session is understandable; which is why you need the Activated charcoal teeth whitening toothpaste. This charcoal infused toothpaste gets the job done in record time. With its great reviews and recommendations from dental experts, you just can't go wrong. Beyond this, if you don't trust the recommendation of healthcare professionals, you can at least trust a jury of your peers. Our handy guide to the best teeth whitening kits features more great products like this.
Tom's Of Maine Antiplaque Teeth Whitening Toothpaste




Self-care is undeniably vital for maintaining good health; thankfully, in today's world, self-care is encouraged and given all the attention it deserves. Oral and dental care also contribute to the self-care philosophy and when it comes to healthy teeth, nothing screams 'self-care', more than the Tom's of Maine Antiplaque and Whitening Fluoride-Free Peppermint Toothpaste. What better way to take care of your dents by eliminating plaque?
Plaque is known to carry bacteria to the cavities, ultimately causing damage of the tooth enamel. So, its strength should never be underestimated. With the Tom's of Maine Antiplaque and whitening toothpaste, you can kill two birds with one stone. Rest assured, it is guaranteed to get the job done. So why whiten your teeth and ease your mind of plaque worries while at it? You'll be hard-pressed to find an offer better than this.
Crest Complete Whitening + Scope Minty Fresh Toothpaste

The Crest brand itself has been around for decades, since 1955, and is still a major contender in the oral hygiene arena. With that kind of legacy on its side, it's easily understandable why products such as these are considered the best on the market. The brand is one that is trusted to consistently deliver on quality and results, which is why its new Crest Complete Whitening Kit easily excites teeth whitening enthusiasts. When a trusted brand like this continues to deliver on its promise of excellence, it's the customers that benefit. While this product is a premier choice for whitening your teeth, it also works hard to fight tartar buildup and is guaranteed to leave your mouth feeling fresh and renewed. Love this product? Check out our review of the best electric toothbrushes for our top picks.
Colgate Total Whitening Toothpaste
Speaking of brands we trust, Colgate is one of few brands with worldwide recognition. Much like Crest, Colgate is known to put out top of the line products and the Colgate Total Whitening Toothpaste Twin Pack is no exception. We're told to prioritize quality over quantity, however, we're not told how excited we should get when the quantity of a product matches its quality. The answer; very excited. It's rare for a product to stand on equal footing in both quantity and quality and when it does, it should be celebrated.
This Colgate toothpaste is easily one of the best teeth whitening toothpastes on the market and it is bolstered by the fact that its quantity matches its quality, all at an affordable price. Due to its size, it's also a family friendly option, intended to keep the entire family armed with fresh breath and stain free teeth. It also promises many hours of protection long after brushing. Simply put, your teeth couldn't be in safer hands.
Rembrandt Intense Stain Mint Flavor Toothpaste

Confidence is easily considered one of the most attractive features a person could have and nothing boosts it like a set of pearly white teeth. The Rembrandt Toothpaste Intense Stain Mint Flavor is one toothpaste will surely offer up the confidence-boosting 'bling-bling' teeth that is guaranteed to attract others to you. It is made with an efficient combination of stain fighters and micro-polishers for the optimum desired effect and has also been designed to tackle the toughest of stains. So, if the regular teeth whitening toothpaste does not work for you and you're looking for something considerably cheaper than a dentist's office, this should be your go-to choice. And if you're a daily coffee drinker, wine drinker, smoker or tobacco consumer, you've probably just found your dental Hail Mary.
Opalescence Whitening Toothpaste

The Opalescence Whitening Toothpaste is the magic you weren't aware your teeth needed. It stands out among the pact due to its all natural ingredients but beyond that, it thrives in the dental market due to its effectiveness and 'kindness' to the mouth. Users of this toothpaste don't have to worry about teeth sensitivity or enamel eroding as the Opalescence toothpaste is loved thanks to its cool mint taste and its ability to fight cavity. It is made with a low abrasion formula for maximum enamel and dental work protection making it a top option for those with sensitive teeth who have had a hard time finding the right toothpaste.
Colgate Optic White Whitening Toothpaste




When quality meets affordability, the customers rejoice. You shouldn't have to break your bank account every time you require a quality item. This is where the Colgate Optic White Whitening Toothpaste comes in. It is easily one of the most popular teeth whitening toothpastes around, and for good reason too. Not only is it effective, but it is also affordable enough to infiltrate markets all over the world.
Perhaps the strongest selling point of this Colgate product is that you begin to see results within a week of use. It not only removes surface stains but also whitens the teeth to more than three shades. And as expected, it also strengthens the teeth whilst still being gentle to the enamels. The fact that it comes from the trusted Colgate brand is also another strong selling point.
Teeth Whitening Toothpaste Buying Guide & FAQ
Making the right choice can be daunting especially when there are so many great options available to you. Luckily, with the help of our buying guide, several key features listed below will assist with your decision.

Features To Look For In Teeth Whitening Toothpastes
Enamel Protection - Brown teeth are caused when the tooth enamel begins to erode, causing bacteria-filled plaque to form on the teeth. This is why the best teeth whitening toothpaste come with enamel protection. As such, these kinds of toothpaste should always be on the top of your list when making your choice.
Anti-irritant Ingredients - For the sake of comfort, prioritize those kinds of toothpaste with anti-irritants. These tubes of toothpaste are formulated to help you, not harm you. For best results, opt for those with natural ingredients as those with too many chemicals can cause irritation and affect your health as well.
Taste and Consistency - A quality taste and consistency allow for repeated and enjoyable use. However, subpar taste and consistency will leave you with an unpleasant experience. If brushing your teeth leaves a bad taste in your mouth (pun intended), then you know it's not the paste for you. Pick a flavor that works for you as this will provide an incentive to brush your teeth often.

Teeth Whitening Toothpaste FAQ
Q: Do any whitening toothpastes work?
A: Yes, they do. They remove surface stains from the teeth, leaving you with brighter and cleaner teeth. However, for a more in-depth bleaching process, you'll have to visit your dentist.
Q: Do whitening toothpastes damage enamel?
A: While they might cause temporary tooth sensitivity, they are largely considered safe for the enamel. However, there are few that can be problematic in this regard. The easiest solution is to use toothpastes with natural ingredients which are considered best and safest.

Q: Is it safe to use whitening toothpaste every day?
A: Teeth whitening toothpaste can be used every day but should not be used longer than the doctor or dentist advises or the label indicates. The particularly abrasive whitening toothpastes should not be used for more than four weeks.
Q: Does whitening toothpaste work on veneers?
A: From available research, teeth whitening kits and toothpastes have a different effect on veneers than on teeth. While the toothpaste might remove stains from teeth, it is not the best option for veneers. Instead, it wears down the glaze that protects the veneers from stains.
Sign Up Now
GET THE VERY BEST OF GEARHUNGRY STRAIGHT TO YOUR INBOX