Sensodyne Pronamel Teeth Whitening Toothpaste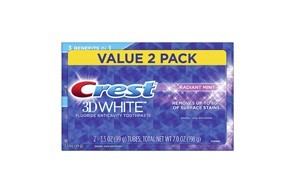 Crest 3D Teeth Whitening Toothpaste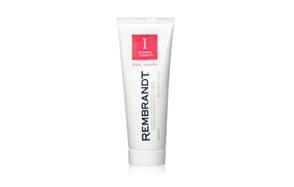 Rembrandt Intense Teeth Whitening Toothpaste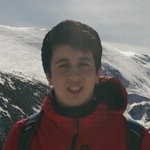 For healthy and pearly white teeth, a visit to the dentist at least once a month is recommended. However, this great idea is only hindered by the fact that dentists can be pretty expensive and as a result, many people are on the hunt for alternatives. Luckily, toothpaste manufacturers have come up with the perfect solution to significantly reduce those costly dental checkups, especially when it comes to eliminating mouth odor and whitening our teeth. While there are now several teeth whitening toothpastes that can do a sufficient job, there are only a few that can replicate the magic you'd get from the dentist's office. The best of the best teeth whitening toothpastes are listed down below.
The Best Teeth Whitening Toothpaste
Teeth Whitening Toothpaste Buying Guide & FAQ
Making the right choice can be daunting especially when there are so many great options available to you. Luckily, with the help of our buying guide, several key features listed below will assist with your decision.

Features To Look For In Teeth Whitening Toothpastes
Enamel Protection - Brown teeth are caused when the tooth enamel begins to erode, causing bacteria-filled plaque to form on the teeth. This is why the best teeth whitening toothpaste come with enamel protection. As such, these kinds of toothpaste should always be on the top of your list when making your choice.
Anti-irritant Ingredients - For the sake of comfort, prioritize those kinds of toothpaste with anti-irritants. These tubes of toothpaste are formulated to help you, not harm you. For best results, opt for those with natural ingredients as those with too many chemicals can cause irritation and affect your health as well.
Taste and Consistency - A quality taste and consistency allow for repeated and enjoyable use. However, subpar taste and consistency will leave you with an unpleasant experience. If brushing your teeth leaves a bad taste in your mouth (pun intended), then you know it's not the paste for you. Pick a flavor that works for you as this will provide an incentive to brush your teeth often.

Teeth Whitening Toothpaste FAQ
Q: Do any whitening toothpastes work?
A: Yes, they do. They remove surface stains from the teeth, leaving you with brighter and cleaner teeth. However, for a more in-depth bleaching process, you'll have to visit your dentist.
Q: Do whitening toothpastes damage enamel?
A: While they might cause temporary tooth sensitivity, they are largely considered safe for the enamel. However, there are few that can be problematic in this regard. The easiest solution is to use toothpastes with natural ingredients which are considered best and safest.

Q: Is it safe to use whitening toothpaste every day?
A: Teeth whitening toothpaste can be used every day but should not be used longer than the doctor or dentist advises or the label indicates. The particularly abrasive whitening toothpastes should not be used for more than four weeks.
Q: Does whitening toothpaste work on veneers?
A: From available research, teeth whitening kits and toothpastes have a different effect on veneers than on teeth. While the toothpaste might remove stains from teeth, it is not the best option for veneers. Instead, it wears down the glaze that protects the veneers from stains.