Best Camcorders In 2022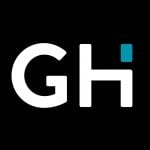 This product guide was written by GearHungry Staff
Last Updated
June 3, 2019
GearHungry Staff
GearHungry Staff posts are a compilation of work by various members of our editorial team. We update old articles regularly to provide you the most current information. You can learn more about our staff
here
.
GearHungry may earn a small commission from affiliate links in this article.
Learn more
What people loved most about the smartphone explosion was that they had their own little camcorder on them at all times. Like never before, we could record hilarious happenings with our buddies, sudden, unexpected wonders of the world, and even publicly shame people not adhering to the rules of society (although this has had varying levels of success). While our smartphone cameras are useful, they're still not entirely as good as the real thing, and anyone serious about home video or something even more ambitious needs the best camcorder to achieve their DIY production dreams.
While at first you may feel a little too much like your dad when he whipped out the camera on Christmas Day, you'll soon revel in the wonders of crystal clear images, fantastic features, and a level of control you just can't achieve with even the best smartphone around. They're perfect for streaming games, for content creators, and those who love to record everything and anything, regardless of how embarrassing it might be for their friends and family.
If you're a budding creator, there's only so far you can go with your smartphone camera, and with a camcorder, you can take that next step towards greatness. Hey, even Kubrick needed to start somewhere, so let's get rolling.
The Best Camcorder
Canon VIXIA HF R800 Camcorder
With a massive 57x advanced zoom just one of the excellent features you'll find here, the Canon VIXIA HF R800 is our number one selection for the best camcorder around. It's an excellent entry-level option for beginners but those with more filmmaking experience will also find a lot to love.
This includes the optical image stabilization and the DIGIC DV 4 image processor, which captures footage in crisp, clear 1920 x 1080. The LCD touchpad makes it easy to operate and navigate through menus and settings, while the lightweight body makes it super portable and comfortable if you're filming all day.
As single camera options go, it's one of the cheapest around that still ensures high-quality performance, even at the base model. It's excellent to home movies, for livestreaming in your gamer room, or filming social events like such as fundraisers or birthday parties. Be sure to also check out our guide to the best travel cameras that are perfect for saving your precious trip memories.
Key Features:
57x advanced zoom
Optical image stabilization
Full HD CMOS sensor
DIGIC DV 4 image processor
MP4 1080/60p recording
Touch panel LCD
Specification:
Brand

Canon

Model

1960C002

Weight

8.5 Ounces
High capacity battery
Slow and fast motion recording
Compatible with Canon Connect Station
Minor image issues under bad lighting
Panasonic HC-V770K Full HD Camcorder
The Panasonic HC-V770K Full HD Camcorder will blow away all your expectations of what should be possible with a mid-budget camcorder. It boasts a clear HDR movie feature to make it ideal for weddings and similar crowded events.
The zoom is good, but where this camcorder really earns its praise is the stabilization and the quality, with no noticeable differences with the closer you get under the 20x optical zoom function. There are also multiple features to explore on the camera, and it provides excellent results in low-light environments.
You can also connect it to WiFi for easy footage transfer, making it a pretty-much-perfect option regardless of what you plan to do with it. Like any camcorder worth a look, it would be as suitable as casual events as it would those that expect a little higher quality. Our guide to the best hidden cameras features more great devices like this, so be sure to check them out.
Key Features:
20x optical zoom
Wireless twin camera
HDR movie feature
WiFi functions
Minimized noise
Specification:
Brand

Panasonic

Model

HC-V770K

Weight

12.5 Ounces
Select video effects
Automatic tilting fix
Good low-light recording capabilities
Auto-focus face detect can confuse with others in the crowd
Panasonic HC-V180K Full HD Camcorder
The Panasonic HC-V180K Full HD Camcorder boasts dual zooming features for long shots that draw the scene towards you to find the perfect shot and clear footage as far as 200 feet away. It has a focal length of 2.06 to 103mm, and the wide-angle lens measures at an impressive 28mm.
For long days shooting, the battery life is fantastic and something people rarely consider when shopping for camcorders considering they're so used to the excellent battery life of their smartphone. As for operation, it is easy to use, with a responsive 2.7" touchscreen, while the creative control functions open new possibilities to your filmmaking.
If you're shooting in crowded areas frequently, though, you may have issues with picking up sound, as there's no headphone jack and instead only a built-in camera microphone. This is fine for home videos and similar family occasions, though, and if that's all you're planning to shoot, a built-in mic is all you need.
Key Features:
50x and 90x optical zoom
Wide-angle lens
Sharp 1080p recording
Responsive 2.7" touchscreen
Creative control functions
Specification:
Brand

Panasonic

Model

HC-V180K

Weight

7.5 Ounces
Compact design
Easy to use
5-axis image stabilizer
Sony HDR-CX405 Full HD Camcorder Bundle
If you're looking for a camcorder that delivers spectacular value that seems almost too good to be true, pinch yourself and check out the Sony HDR-CX405 Full HD Camcorder Bundle. With a 60x clear image zoom and 30x optical zoom, you can capture superb images worthy of the big screen, while the SteadyShot image stabilizer ensures high-quality shots for fantastic results.
It comes with everything you need to get started, including a battery charger, camera bag, rechargeable LED light, lens cleaner, and mini tripod, among an array of other tools to help you get started. As for the software, it comes with face detection technology, noise reduction, and voice enhancement features, and it also allows you to transfer footage and images easily via USB.
It's not the cheapest item we've selected, but with such an array of extras, it's definitely the best value for money, so if you know what you want and feel like diving straight in, look no further.
Key Features:
60x clear image zoom
30x optical zoom
SteadyShot image stabilization
Face detection
Noise reduction and voice enhancement
Specification:
Brand

Sony

Model

FBA_E12SNHRDCX405

Weight

3.85 Pounds
Includes everything you need to get started
Easy file transfer via USB
Multiple picture and video effects
Not ideal for more demanding professional applications
The Kicteck Camcorder is one of our favorite budget options. Whether you're shooting family videos or trying to start a YouTube channel, this is a great entry-level camcorder that delivers high-quality images and is super easy-to-use. It shoots in 1080p, which is still the standard for most video streaming platforms. You could spend thousands on a 4K rig, only for people to view your videos in 1080p anyway. 
With the three-inch LCD screen, you can see what you're capturing in real-time. It doesn't have a traditional lens like older camcorders but most people prefer to use a screen anyway. It also has a bunch of built-in technology that makes the image quality even better. These include 16X digital zoom, built-in fill light, anti-shaking, face capture, and a beauty function. This might not be the best camera in the world but at this price, it's pretty hard to beat. 
Key Features:
Shoots in 1080p 
24-megapixel images 
3" LCD screen 
16X digital zoom 
Fill light, anti-shaking, face capture, & beauty function
 2 x 1500mAh 3.7V rechargeable batteries
Specification:
Brand

Kicteck

Model

604s

Weight

1.55 Pounds
Competitively priced 
Easy-to-use 
Large screen 
Doesn't support external microphone
Sony FDR-AX700 4K HDR Camcorder
Saving our premium choice for last, the Sony FDR-AX700 4K HDR Camcorder is the best camcorder for those looking for something with a little more than your standard entry-level budget camera. This comes with 4K resolution in stunning, dynamic HD, and a large CMOS sensor to enhance image quality in low light.
The hybrid auto focus is also speedy so you never miss out on those shots that seem to fall into your lap, while the large Xtra Fine LCD screen is the biggest we've selected for clear visibility when filming. There are also one touch features, making it easy to use.
The zoom might struggle with moving targets and look a little shaky, but this only happens when they are moving too quickly. Otherwise, it's a superb camcorder for experienced filmmakers looking for a reliable option to improve their footage. For more modern and high-tech products like this, check out our guide to the best 360 cameras.
Key Features:
4K resolution with full HD
Large 1" illuminated CMOS Sensor
Hybrid Auto Focus
Relay and simultaneous recording modes
3.5" Xtra Fine LCD screen
Specification:
Brand

Sony

Model

FDRAX700/B

Weight

2.06 Pounds
Perfect for professionals and experts
Slo-Mo filming
Built-in one-touch features
Zoom is sometimes a little shaky with moving targets
Camcoder Buying Guide & FAQ
How We Chose Our Selection Of The Best Camcorders
As with every selection we make, we thought about what we consider being the most important factors in determining a high-quality product so we can be confident we're not suggesting anything you'll end up hating and throwing away, at least we hope not, anyway.
Price - You may expect camcorders to cost a lot, but you'll be surprised, and there are many great quality options affordable for beginners hoping to dip their toes in and explore. We looked for a wide range of prices to appeal to both beginners, inbetweeners, and experienced pros.
Brand - Most of us know the best brands and with these brands we expect the highest quality. However, we wanted to showcase some lesser-known brands that still provide decent to fantastic products all at a cost that won't set you back too much.
Reviews - Reviews are useful for giving us the lowdown on the good and the bad about these camcorders. They tell us everything the product description won't which helps us make a more informed decision.
Features To Look For In Camcorders
Before making your final decision about which of these marvelous camcorders is the right one for you, check out these key essential features crucial for finding the perfect camcorder to suit your needs and provide you with the results you expect.
Technical Specifications - Zoom levels, build in or attachable microphones, low-light capability, infrared filming, WiFi transmission, and more are all features to look for in the camcorder's technical specifications. The more plentiful, the more expensive it might be, but it may also be more worth the money you spend, offering greater creative freedom.
Resolution - There are cameras with standard or high definition, but considering we're in 2019, HD is what you need. This will be 1920 x 1080 or 4K, anything less means your footage will suffer.
Storage - Built in storage is useful but not always possible. Camcorders will use SD card storage options and most will accept a range of 32GB to 128GB. Higher resolution demands more storage space, so consider the length of your videos.
Extras - For convenience, look for a video camera that comes in a bundle with everything you need to get started such as tripods, SD cards, microphones, and a carry case. This will save you the money buying accessories later on.
Camcorder FAQ
Q: How much do HD camcorders cost?
A: The HD camcorder comes in a range of prices from the affordable for all to the affordable only to those who have been saving up ready to make a big purchase, and with the accessibility of top-quality technology, it's easy to get a camcorder that costs less than $100 and still get great results from it.
However, while the HD aspect might be fine, you may miss out on great features you'll only find with more expensive models. This can include everything from built-in microphones, voice enhancements, and noise reduction, so if you want the highest quality footage possible, you can expect to pay more.
If you're looking for a casual home video camera or one to use for games streaming on Twitch or YouTube, the more expensive options aren't always necessary, and you can easily find a suitable option on the lower end of the cost scale.
High definition video is the present and future of image recording, though, so if you want your videos to hold up over the years, it's best to invest in one now instead of trying to save yourself money on something that doesn't provide the HD features you need.
Q: What camcorder should I buy for filmmaking?
A: We're not here to tell you which camera we think you should buy for filmmaking, as we understand everybody has different needs, different budgets, different levels of experience, and different ambitions.
If you're looking for throw together a quick short film on your own or with a few buddies, top-of-the-range camcorders aren't essential, whereas if you're looking to make it big in Tinseltown or just make a name for yourself with the next independent classic, it might be worth the investment to go all out on the most expensive model available.
Simply put, we don't want to put you out-of-pocket by suggesting the priciest, most advanced camera available, so consider your budget, your situation, and the likelihood you will get to use it as you intend, because it's fine planning and storyboarding an epic battle in your street between the neighborhood kids, but let's face it, how probable is it the parents (or the council) will let you do it?
All we can say is that as long as you use it properly, you can make the most of any camcorder for filmmaking, so trust in yourself because you might just create something magical.
Sign Up Now
GET THE VERY BEST OF GEARHUNGRY STRAIGHT TO YOUR INBOX