Best Teleprompters In 2022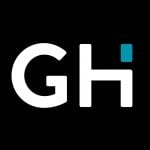 This product guide was written by GearHungry Staff
Last Updated
June 20, 2019
GearHungry Staff
GearHungry Staff posts are a compilation of work by various members of our editorial team. We update old articles regularly to provide you the most current information. You can learn more about our staff
here
.
GearHungry may earn a small commission from affiliate links in this article.
Learn more
When it comes to life on screen, it's irrelevant whether you're a seasoned professional or a novice, a teleprompter is an essential everyone in live TV or presenting in any form will encounter. With the struggles of learning lines, memorizing your speeches and perfecting presentations made a whole lot easier with a teleprompter, there's no doubt that they are a worthwhile investment. In our latest post, we've taken a look at the best teleprompters on the market offering a wide variety of features to suit everyone and anyone. As always, we've scoured the internet to find the most practical, functional and affordable teleprompters on offer right now so that you get the most out of your money.
The Best Teleprompter
Glide Gear TMP100 Adjustable Teleprompter

Designed to shoot with a DSLR or mirrorless camera, this Glide Gear TMP100 Adjustable Teleprompter is compatible with any smartphone or tablet using IOS and Android teleprompter apps. Featuring industry standard beam split glass over 70/30 visible light transmission, a collapsible set up for simple set up and transportation and a 10-feet reading range, this is undoubtedly one of the best value products on the market. Furthermore, this teleprompter comes complete with a protective carry case so you can avoid any damage between shoots.
Key Features:
Designed to shoot with mirrorless and DSLR cameras
Compatible with any IOS or Android apps
Industry standard beam split glass boasting 70/30 visible light transmission
Specification:
Brand

Glide Gear

Model

TMP100

Weight

5 pounds
Affordable
Easy to set up and transport
Protective carry case included
Doesn't fit all iPad models

Although Parrot Teleprompter claims to be the world's most affordable and portable option, does it really live up to it? For the price tag, it will certainly get the job done. This professional quality teleprompter comes complete with a mount for your travel camera, a smartphone or tablet grip and a free app that will allow you to manage scripts with ease. If you're filming on the go, this is certainly one of the best compact and lightweight options that will help you to get the job done. 
Key Features:
Professional quality 30r/70t glass
Simple set up in less than 1 minute
Free easy to use app and smartphone combability
Specification:
Brand

Parrot

Model

PT-ParrotV2

Weight

10.7 ounces
Affordable
Portable
Compatible with camcorders and DSLR cameras
Only suited to cameras with standard lens sizes
IKan PT3700 Teleprompter Travel Kit

If you're looking for the best on the market when it comes to teleprompter kits designed for travel, IKan PT3700 Teleprompter Travel Kit is most certainly the choice for you. Complete with a rolling hard case complete with a custom cut foam that will ensure you can travel from A to B with the peace of mind that your kit is protected, wide wheels and air and watertight design, all bases are covered here. Of course, the teleprompter is just as impressive with an adjustable frame, extremely clear screen and a dual-purpose base plate to support various cameras, it's as versatile as it is portable and durable. You might also like some of the best touch screen monitors from our list, so check them out.
Key Features:
Dual purpose unique base plate to support a range of cameras
Easy to set up and adjust
Air & watertight foam padded carry case
Specification:
Brand

Ikan

Model

PT3700-TK

Weight

48 pounds
Great for transporting
17-inch monitor
Extreme clarity
Costly
Instructions lacking a little
IKan PT-Elite Pro Teleprompter




If you're pretty serious about creating seriously great, natural videos, this teleprompter is made for the pros. Offering high clarity and sharpness from the grade 70/30 glass, an adjustable frame and the new and improved EV3 quick release baseplate, this model comes complete with all the bells and whistles. Furthermore, you can quickly add or remove your camera as you adjust the support to accommodate different camera sizes. So, if you're looking to travel light without compromising on quality and functionality, the Elite Pro is the teleprompter for you. For more handy products like this, check out our guide to the best mini projectors.
Key Features:
Clear and sharp 70/30 industry standard glass
Compatible with many cameras and devices
Supports tablets from 6 x9 inches to 9 x 12 inches
Specification:
Brand

Ikan

Model

PT-ELITE-PRO

Weight

9.4 pounds
Lightweight yet durable
Solid CNC aluminum construction
Designed to shoot with mirrorless and DSLR cameras
IKan PT-Elite iPad Teleprompter Kit




If you've got your eye on a teleprompter from IKan but our previous choice just isn't a purchase you can justify, the IKan PT-Elite iPad Teleprompter Kit is a great compromise. For those in search of an inexpensive way to integrate your iPad into your video production, IKan is the solution. The elite iPad kit is an out-of-the-box solution that will transform your iPad into a super portable, through the glass teleprompter as and when you need it. Compatible with the iPad, iPad2, iPad 3 and iPad 4, the adjustable mount will allow you to install your iPad and get to filming with no trouble at all. If you are looking for display options for your home or office, be sure to check out our guide to the best projectors.
Key Features:
Mount compatible with iPad, iPad 2, 3 and 4
Designed for small to mid-size cameras
Simple and easy to set up
Specification:
Brand

Ikan

Model

PT-Elite

Weight

6.6 pounds
Lightweight
Adjustable
Cheaper than similar models
Could do with a case
Instructions would be improved
Caddie Buddy Portable Teleprompter

With rave reviews, this straight forward and portable teleprompter from Caddie Buddy is a great choice. With fuss-free assemble, an adjustable 15mm rail system and a custom hood making text easily readable from 12 foot, this is a great option for all kinds of recording. Compatible with video cameras, DSLR's, phones and prosumer cameras weighing up the 9 lbs and the ability to use an iPad, iPhone, tablet or smartphone as the projection device, this is one of the most versatile options on the market. You may also combine it with some of the best camera microphones from our list.
Key Features:
Best in the industry, 70/30 beam splitter glass
No assembly required
Compatible with a range of camera and projection devices
Specification:
Brand

Caddie Buddy

Model

6598266660

Weight

4 pounds
Easily readable from 12 foot
Included numerous accessories
Simple set up
Proaim Universal Professional Teleprompter Kit




As a mid-range on the go promoting solution, Proaim Universal Professional Teleprompter Kit is good enough to rival the industry-leading teleprompters from IKan. Compatible DSLR's and small to mid-sized camcorders, this teleprompter is best suited to work alongside any iPad. Simple download any iPad teleprompter software app such as Elite Prompter and Pro Prompter and enjoy the 60/40 high-quality prompter glass to real off those all-important lines and speeches. What's more, this cost-effective option comes complete with high impact protective packaging making it perfect for those on the go videos and presentations. Our guide to the best ultra wide monitors features more cool products like this.
Key Features:
Easy to use on-the-go prompting solution
Compatible with DSLR's and small to midsized cameras
Works perfectly alongside any iPad
Specification:
Brand

Proaim

Model

P-TP300

Weight

17.64 pounds
Affordable
Portable
Complete with carrying case
60/40 screen opposed to industry standard 70/30
IKan PT-Elite-V2-RC Universal Tablet Teleprompter



It's no real surprise that IKan is once again featured on our list of top picks, this time, it's their Elite V2 RC teleprompter complete with a remote control that has made the cut. With an ability to support iPads' android and windows tablets using iOS and Android, this is their most versatile tablet supporting model. Beyond the versatility, this teleprompter comes complete with a 15mm rod base for ease of use and simple set up, a quick release baseplate, an adjustable glass frame and super clear 70/30 glass. What's more, If all of these features don't live up to the job, you can enjoy the peace of mind of a one-year warranty.
Key Features:
Industry grade 70/30 glass and adjustable frame
Quick release baseplate
Compatible with a range of tablets using iOS and Android apps
Specification:
Brand

Ikan

Model

PT-ELITE-V2-RC

Weight

9.5 pounds
Complete with a one-year warranty
Remote control included
Easy to set up
No case
Not readily transportable
Teleprompter Buying Guide & FAQ
When it comes to selecting the correct teleprompter for you, it will likely come down to its intended purpose and your budget. There are a number of key considerations that you should make before buying your teleprompter, so, we're going to run through everything you need to know.
How We Chose Our Selection Of Teleprompters
If you've been looking into purchasing a teleprompter for some time, you won't be at all surprised to find that IKan has dominated our range of top picks. As one of the most trusted brands within the industry, their products really live up to their reputation. Of course, we like to bring you a range of brands and prices which is why we've featured a number of slightly more cost-effective options from reputable brands that you can trust. With a product such as a teleprompter, it's vital that they stand the test of time and perform exactly how they should. In order to ensure that our top picks do exactly that, we sifted through all of the reviews from users to give a complete overview of the best teleprompters on the market right now.
Features To Look For In Teleprompters
As mentioned above, selecting the most appropriate teleprompter for you can often come down to personal preference and intended use. However, no matter what you intend to use yours for, there are a number of key features you should always consider before hitting checkout.
Compatibility - Although it is likely you'll already have an iPad or tablet in mind that you'd like to use with your teleprompter, if you don't, you might want to opt for a model that is compatible with multiple devices. Generally, the best teleprompters on the market will be compatible with a range of tablets and applications, whereas some will be specific to just one device. So, it's worth considering this ahead of your purchase.
Easiness of operation - A particularly important if you're filming or presenting on the go is how easy your teleprompter is to set up and operate. Of course, with every model it will take a little getting used to, but, it's worth opting for a teleprompter that is as easy to set up and use as it is to transport.
Glass formulations for Beamsplitter - Teleprompter glass offers beam splitting capabilities, which work to keep the light from your screen ever reaching your camera lens. It's worth noting that this feature may render the text on display too difficult to read, which will ultimately affect the relaxed and natural look you're going for on screen or on stage. But, it's all about finding the ratios and settings that work best for you.

Teleprompter  FAQ
Q: What is a teleprompter?
A: A teleprompter, often referred to as an autocue is a device that allows someone in front of a camera or on a stage to read a script while maintaining direct eye contact with their audience. Text is reversed in the monitor so that when it is reflected by the beam splitter glass in the teleprompter, it appears the correct way round for the presenter to read. They are particularly important to allow natural and confident delivery while in front of an audience, regardless of whether you're a pro or a novice.
Q: How much does a teleprompter cost?
A: You can find teleprompters for less than $200 online, although the best budget-friendly options sit between $200-$400. If you're looking for the very best on the market, you could be spending between $500-$1000, particularly if you've got your eyes on one of the models from industry leaders, IKan.
Q: How does teleprompter glass work?
A: Teleprompter glass is formulated to let in enough light to allow you to read text with ease without creating a reflection onto the camera screen. The value of teleprompter glass is expressed as a ratio. These ratios are most commonly 70/30 or 60/40. The most typical ratio of 70/30 will reflect 70% of the light from the upside-down text while letting 30% of the natural light through to the camera.
Q: What is beam splitter glass?
A: Simply put, beam splitter glass is an optical device that splits a beam of light into two. In terms of teleprompters, this device allows for easy reading and natural delivery.
To conclude, if you want the best teleprompter on the market right now that is affordable yet more than good enough to rival to giants that are IKan, we stand by our top pick of the Glide Gear teleprompter. Of course, finding the correct choice for your wants and needs might mean that one of our other top picks is better suited to you. Regardless of your choice, if you select an option from our list, you won't be disappointed.
Sign Up Now
GET THE VERY BEST OF GEARHUNGRY STRAIGHT TO YOUR INBOX