Last updated:
03 Jul 2019
8 Best Teleprompters (Review) In 2021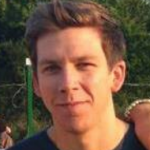 This product guide was written by Jordan Carter
When it comes to life on screen, it's irrelevant whether you're a seasoned professional or a novice, a teleprompter is an essential everyone in live TV or presenting in any form will encounter. With the struggles of learning lines, memorizing your speeches and perfecting presentations made a whole lot easier with a teleprompter, there's no doubt that they are a worthwhile investment. In our latest post, we've taken a look at the best teleprompters on the market offering a wide variety of features to suit everyone and anyone. As always, we've scoured the internet to find the most practical, functional and affordable teleprompters on offer right now so that you get the most out of your money.
The Best Teleprompter
Teleprompter Buying Guide & FAQ
When it comes to selecting the correct teleprompter for you, it will likely come down to its intended purpose and your budget. There are a number of key considerations that you should make before buying your teleprompter, so, we're going to run through everything you need to know.
How We Chose Our Selection Of Teleprompters
If you've been looking into purchasing a teleprompter for some time, you won't be at all surprised to find that IKan has dominated our range of top picks. As one of the most trusted brands within the industry, their products really live up to their reputation. Of course, we like to bring you a range of brands and prices which is why we've featured a number of slightly more cost-effective options from reputable brands that you can trust. With a product such as a teleprompter, it's vital that they stand the test of time and perform exactly how they should. In order to ensure that our top picks do exactly that, we sifted through all of the reviews from users to give a complete overview of the best teleprompters on the market right now.
Features To Look For In Teleprompters
As mentioned above, selecting the most appropriate teleprompter for you can often come down to personal preference and intended use. However, no matter what you intend to use yours for, there are a number of key features you should always consider before hitting checkout.
Compatibility - Although it is likely you'll already have an iPad or tablet in mind that you'd like to use with your teleprompter, if you don't, you might want to opt for a model that is compatible with multiple devices. Generally, the best teleprompters on the market will be compatible with a range of tablets and applications, whereas some will be specific to just one device. So, it's worth considering this ahead of your purchase.
Easiness of operation - A particularly important if you're filming or presenting on the go is how easy your teleprompter is to set up and operate. Of course, with every model it will take a little getting used to, but, it's worth opting for a teleprompter that is as easy to set up and use as it is to transport.
Glass formulations for Beamsplitter - Teleprompter glass offers beam splitting capabilities, which work to keep the light from your screen ever reaching your camera lens. It's worth noting that this feature may render the text on display too difficult to read, which will ultimately affect the relaxed and natural look you're going for on screen or on stage. But, it's all about finding the ratios and settings that work best for you.

Teleprompter  FAQ
Q: What is a teleprompter?
A: A teleprompter, often referred to as an autocue is a device that allows someone in front of a camera or on a stage to read a script while maintaining direct eye contact with their audience. Text is reversed in the monitor so that when it is reflected by the beam splitter glass in the teleprompter, it appears the correct way round for the presenter to read. They are particularly important to allow natural and confident delivery while in front of an audience, regardless of whether you're a pro or a novice.
Q: How much does a teleprompter cost?
A: You can find teleprompters for less than $200 online, although the best budget-friendly options sit between $200-$400. If you're looking for the very best on the market, you could be spending between $500-$1000, particularly if you've got your eyes on one of the models from industry leaders, IKan.
Q: How does teleprompter glass work?
A: Teleprompter glass is formulated to let in enough light to allow you to read text with ease without creating a reflection onto the camera screen. The value of teleprompter glass is expressed as a ratio. These ratios are most commonly 70/30 or 60/40. The most typical ratio of 70/30 will reflect 70% of the light from the upside-down text while letting 30% of the natural light through to the camera.
Q: What is beam splitter glass?
A: Simply put, beam splitter glass is an optical device that splits a beam of light into two. In terms of teleprompters, this device allows for easy reading and natural delivery.
To conclude, if you want the best teleprompter on the market right now that is affordable yet more than good enough to rival to giants that are IKan, we stand by our top pick of the Glide Gear teleprompter. Of course, finding the correct choice for your wants and needs might mean that one of our other top picks is better suited to you. Regardless of your choice, if you select an option from our list, you won't be disappointed.
The best!
Gear, gadgets & stuff for men
Straight to your inbox