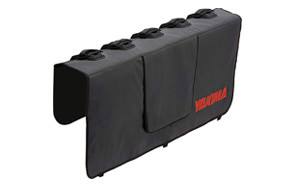 Yakima - GateKeeper Tailgate Pad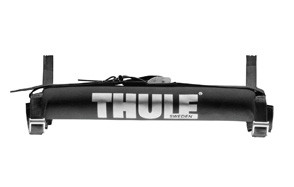 Thule Tailgate Pad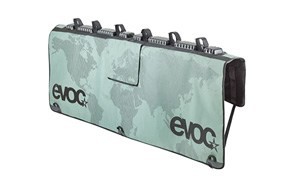 Evoc Tailgate Pad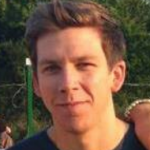 There are a number of pretty effective ways to transport your bike from one point to another like the Hitch Rack or the Roof Rack, however, there is no doubt in anyone's mind that the tailgate pad is the best way to move your two-wheeler around. Below are ten of the best tailgate pads for bikes you can get on the market at the moment.
The Best Tailgate Pad
Tailgate Pad Buying Guide & FAQ
When buying a tailgate pad, no compromises should be made in terms of quality, handling, price, and safety.  That's why our buying guide has been created to further help with your decision making.
Features To Look For In Tailgate Pads
Durability - When you buy something like a tailgate pad for your bike, you really want to be able to get as much use out of it as possible from it as it makes no sense having to change your tailgate pad every few months. So when buying a tailgate pad, ensure you get one that has some endurance so that it serves you well.
Material - You would absolutely hate it if you left your tailgate pad on and went in only for there to be a thunderstorm or some other nasty natural phenomenon and you come out to see your pad looking completely wrecked. This is why you need to pay special attention to the material used.
High-quality bike carriers for the tailgate are offered by numerous manufacturers. They are usually made of sturdy aluminum, which makes them very durable and lightweight. Modern rear carriers are now also available for adjustable tire sizes and lockable models. It's also important as you want a material with a guarantee that your truck doesn't get scratched during the commute.
Ease of Installation - Spending hours trying to get your tailgate pad to fit isn't how you want to spend your day, you want to ride and do it as soon as possible. This is why when deciding on what tailgate pad to buy, you need to look at how easy it is to install. Finding the right balance between ease of installation and security is key - while you want something easy to install, you also want it to be as sturdy as possible.
Size Compatibility - With different truck sizes in existence, it is incredibly important that you get a tailgate pad that fits your truck. Rushing in blindly to buy a beautiful looking tailgate pad that then doesn't fit your truck is an exercise in frustration. It's also equally important because getting a pad that's ill-fitting, just like pulling on a shirt several sizes too small for you, could damage the product. There have been situations where the wrong sized pad meant a tailgate closing on the pad and damaging it in the process. So look at your truck and perhaps even measure it before going out to buy a tailgate pad for it.
Bike Securing Straps - Depending on where you're going to ride, the road leading to your course of choice might not exactly be smooth sailing and what that means is that if you encounter a bumpy road or a steep incline, you could find yourself looking through the rearview mirror in horror as your bikes fall off or slide and damage each other or scratch the truck. That said, you need to look out for Tailgate pads that have straps for your bikes. What these do in essence is secure your bike(s) to the pad and this holds them in place making for a smoother journey to your course and easier transportation.

Tailgate Pad FAQ
Q: What is a tailgate pad?
A: A tailgate pad is simply an item that helps secure your bike, usually with straps, to your truck using the tailgate. You can use a tailgate pad for bike, kayaks, surfboards and so on.
Q: How do I use a tailgate pad for bikes?
A: Most tailgate pads are easy to install and in most cases you simply need to fasten the pad to the tailgate of the truck and then heft your bike over so the head tube and front tyre are hanging outside the tailgate while the rest of the bike sits securely in the flatbed of the truck.
Q: How do I install a tailgate pad?
A: Installing a Tailgate Pad is usually not difficult, though different brands sometimes require different methods of installation, generally speaking you can adhere to the following steps and you will be able to install it:
Spread out the pad
Open the tailgate of the truck and lay it down, place the tailgate pad on it
Make sure that the Tailgate pad is laid in such a way that the long end of the straps are hanging of the tailgate
Feed the straps through the bed of the truck and the tailgate
Loop the strap through the buckle of the pad. Pull it, but not too tightly
Gently close the tailgate and make sure it fits securely
Tighten the straps both in and out