Best Tailgate Pads In 2022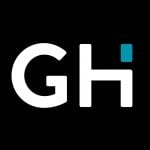 This product guide was written by GearHungry Staff
Last Updated
December 17, 2019
GearHungry Staff
GearHungry Staff posts are a compilation of work by various members of our editorial team. We update old articles regularly to provide you the most current information. You can learn more about our staff
here
.
GearHungry may earn a small commission from affiliate links in this article.
Learn more
There are a number of pretty effective ways to transport your bike from one point to another like the Hitch Rack or the Roof Rack, however, there is no doubt in anyone's mind that the tailgate pad is the best way to move your two-wheeler around. Below are ten of the best tailgate pads for bikes you can get on the market at the moment.
The Best Tailgate Pad
Yakima – GateKeeper Tailgate Pad

If you're looking to invest in a tailgate pad, then you can't go wrong with today's Best Choice recommendation from Yakima. The smart yet also simple design is easy to install and ideal for most mid-size and some older full-size trucks. It's designed to safely carry up to five bikes on the back of a full-sized pickup bed and features a SightTight cradle which protects your precious cargo from shifting and sliding during transit. Constructed from a rugged nylon outer material, your Yakima tailgate pad is built to last and benefits from being water, weather and abrasion-resistant. An extra soft felt backing further protects the paintwork of your vehicle from scratches and scrapes. It's easy to install and simply hangs onto the back of the tailgate where it just needs to be lined up and the security straps threaded through to keep the pad highly secured. The smart design features a Velcro cradle closure system while the integrated strap management system secures the pad. The cover is also designed to tuck out of the way, freeing up your backup cameras to continue to do their job. Always ensure that your bikes travel in safety and style by investing in the best tailgate pads.
Key Features:
Safely carry up to five bikes
Smart design with Velcro cradle closure system
Integrated strap management system for extra security
Soft felt backing protects trailer paintwork
Super easy to install
Specification:
Brand

Yakima

Model

8007410

Weight

5 pounds
Fox Racing Protective Tailgate Cover

Sometimes you really don't want a pad that's too large and is difficult to install or deal with. The Fox Racing Protective Tailgate Cover comes in a small size that makes it a nice little unobtrusive addition to your tailgate. While it has a large size, the small one is just as competent. Equipped with padded cushions that act as a buffer between your bike and your truck, Fox pads are one of the most gentle on the market. The availability of a small size means it can go on most trucks and you don't have to worry about it being ill-fitting or getting damaged because the tailgate closes on the pad. If you do own a monster of a truck and a small size doesn't cut it, not to worry, there's a large size too that does all the same things the smaller one does. There are also a number of webbed straps that make attaching the bike a very simple exercise. Perfect for both road and mountain bikes.
Key Features:
Safely carry up to five or six bikes
Premium padded tailgate provides plenty of protection
Supplied with five small webbing straps for attachment
Designed to fit most mid and large-sized trucks
Available in two sizes, small or large
Specification:
Brand

Fox Racing

Model

Fox Racing

Weight

11.84 pounds
Can fit most trucks
Padded cushions
Hassle-free installation
Straps aren't very durable and could break after prolonged use
Fades a little too quickly
Ill-fitting flap cover

One of the most frequent requirements is affordability when shopping for a bike tailgate pad. The best products are the ones that can give the most value at the most reasonable price and the Demon Tailgate Pad does a great job on that front. One of the most impressive features of this bike tailgate cover is the addition of extra pockets with which you can store important gear and equipment for the trail like your screwdrivers or your spanners.
It is versatile as it helps secure your bike and gear and also sports a nifty handle access flap. This means you can access your tailgate while the pad is on, saving you time and energy when you want to pick up stuff from the flatbed. The underside of the pad is also feather-soft and this protects your truck from scratches and the like.
Key Features:
Safely carry up to 7 bikes depending upon the size
Smart web cinch straps secure pads in place
Hook and loop design bike frame holders secure bikes in transit
Integrated tool pocket
3/4-inch foam padding provides scratch and dent protection
Handy pockets for tools
Affordable
Soft underside that protects the truck from scratches
Could block some back cameras
Coverage at the back shorter than most brands
The fabric could wrinkle under intense sunny weather

Our final product recommendation today is brought to you by Dakine, and it's their first and original bike shuttling solution; the Dakine Pickup Pad. This is a generously padded setup that optimally protects both your bikes and transit truck from any damage. It's quick, easy and secure to install and is currently available in two different sizing options. The Large version can host up to seven books and is ideal for larger sized trucks. The Small is better suited to mid-size truck pads and can accommodate five separate bikes. Each bike can be separately secured with individual bike anchor straps while the thick fleece-lined pad creates an excellent barrier between your truck and bikes so that neither gets scratched or damaged in transit. Courtesy of a convenient tailgate access flap, you can continue to enjoy full tailgate functionality. What that also means is that once your tailgate pad is assembled and secure in place, it can conveniently remain there all season long. It's supplied with a limited lifetime warranty and is recommended for use on traditional tailgate designs.
Key Features:
Safely carry up to 7 bikes depending upon the size
Individual bike anchor straps secure bikes in place
Thick fleece lined pad creates a protective barrier
Suitable to leave assembled all season long
Available in two different size options
Specification:
Brand

Dakine

Model

DAKINE

Weight

4.28 pounds




When on the hunt for a tailgate pad for your bike, you can never go wrong with the RaceFace Tailgate Pad. One of the very best on the market and probably the most popular on this list, the RaceFace Tailgate Pad comes with some splendid features including raised bumpers which face the inside of your truck box and in turn prevent your bikes from coming in contact with each other. The inner lining of the pad is also micro-brushed so as to prevent rub and wear marks on your pad. There's also a loop and strap system complete with a Velcro back which comes in pretty handy when the road gets a little bumpy…literally. You really can't go wrong with a RaceFace Tailgate Pad. For more handy solutions for transporting your bike, check out our guide to the best bike travel cases.
Key Features:
High-Quality Pad which protects your truck
Sturdy Straps that keep your bikes from shifting
Great Quality material (600D PVC) for Outer Pad
Strap and Loop system which helps to further secure your bike
Outer Pad made of great quality fabric
Multiple sizes (Small/Medium, Large/Extra Large)
Sturdy straps
It's a bit pricey
Poor UV protection for straps at the top of the pad, meaning they could rot off if left in the sun for too long
Could be time-consuming to put on or off

You might find yourself asking, 'What if I like surfing? Is there anything on this list that works for me?' The answer is a resounding yes! The Thule Tailgate Pad is the product you want for your surfboard or SUP. Easy to install, the Thule pad is made for convenience and you won't be mucking about for too long before you have your board fastened securely. The fabric is also made of impressive material and has UV protection, so you can be fairly confident that it will be fine even if it's out in the sun for a prolonged period of time. To further simplify the installation process, there is a strap sewn into the pad which slides with very little fuss around the underside of your tailgate, this keeps things firm and ensures that your board isn't getting seriously banged up while on the road.
Key Features:
Easy to install sewn-in strap to secure your Surfboard or SUP
Made of high-caliber fabric
Features UV protection
Measurements (Length, Width, Height)- 21 x 9 x 4 inches
Specification:
Brand

Thule

Model

Surf Tailgate Pad

Weight

14.4 Ounces
Easy to install
Can hold boards of up to 6ft
UV protection
The straps to tie down the board are sold separately
Can only take one item
Might not be a good idea for long trips
Thule Gate Mate Tailgate Pad




The Thule Gate Mate Tailgate Pad is made of heavy-duty vinyl which is acts as a great shield for your truck and of course your bike. Thule seems to have taken the protection of truck and bike very seriously as the vinyl also has some extra padding as an additional layer of security. Still on the note of the security of the bikes, there is an integrated knock block on the edge of the pad which is there solely to keep your bike from sliding off, so you can rest assured that when moving, your bike will not suddenly slip and clatter into other bikes– or worse, damage your truck. The Thule Pad also prides itself on its Handle HoodTM which makes it a tonne easier to gain access to your tailgate and you can do all of this without having to remove the pad. If you are also looking for cleaning products that will leave your bike looking good as new, check out our guide to the best bike sprays and pick your favorite.
Key Features:
High-Caliber Vinyl with extra padding for protection
Easy access to Tailgate due to Handle Hood
Durable nylon straps for greater protection for the bike
Durable material with extra padding
Handy Knock blocks
Tailgate remains easy to access even with the pad on
Not so easy to install and might require an extra hand
The flap for the tailgate is too high for some trucks
No straightforward mechanism to hold bikes in place
Yakima Crashpad Truck Bed Pad

The Yakima Crashpad Truck Bed Pad is made with simplicity in mind. The design is unfussy and you really can just toss your bike over and have nothing to worry about. It's also really not difficult to install and that will save you a lot of valuable time – you can simply just 'slap it on' and get moving. The Yakima pad is also made with different sorts of trucks in mind, so whatever kind of truck you have, you can be reasonably certain that there is a Yakima pad out there for you. The material is chock full of high-density foam, so your precious bike is protected and you have little or nothing to worry about in terms of damage to your bike frame. There are also little pads at the edges which means there will be no slipping and sliding with your bikes while riding on less comfortable roads. For some amazing bike gear the will serve you on the road, check out our reviews of the best bike mirrors.
Key Features:
Small pads at the sides to prevent slipping
Superior protection of your bike with heavy-duty foam
Easy to install
Varying sizes for all sorts of trucks
Specification:
Brand

Yakima

Weight

4.90 Pounds
Painless installation
Extra buffer with high-density foam
Can be used with most trucks
Difficult to keep clean if left out too long
Could obscure camera
In certain situations, the pad might not stay in place

Most of the pads we've looked at so far have relatively simple designs, but if you're looking for a beautifully designed bicycle tailgate mat, then the Evoc Tailgate Pad might be what you're looking for. It has that military fatigue aesthetic that fits the image of a biker to the T. It's not only cool looking, it also feels good to the touch. But enough about the decorative features, the Evoc Tailgate Pad also has some impressive quality material! It also has sturdy straps at the top of the pad to keep your bikes in place and able to hold up to 6 bikes, the Evoc Pad packs quite a punch and makes an amazing gift for cyclists.
Key Features:
Straps at the top to keep bikes safe
Polyurethane coated, tarpaulin material
Decorative design that's easy on the eye
Can fit up to 6 bikes
Specification:
Brand

Evoc

Model

100527307-XL
Impressive carry capacity
High-quality material
Secure straps for safety
Could be difficult to install
Could suffer damage if improperly fitted
Velcro Straps not permanently attached and could blow off when unused
Swagman Tailwhip Tailgate Pad

As the name implies, Swagman Tailwhip Tailgate Pad is one impressive piece of equipment. The pad comes with 4 velcro straps which you can use to easily attach your bike and make for easy transportation. Installation is uncomplicated as it also has some nice nylon straps which make the whole process simple to undertake. It also takes the protection of your vehicle as seriously as you'd want any manufacturer to. To this end, the inside of the pad is lined with fleece which is soft to the touch and gentle on your truck. The top features hoops stitched expertly together to help keep your bike sitting in one spot. The material is made of thick tarpaulin which is also waterproof, meaning if you're driving out in dreary weather, there's still no need to worry. While this was made primarily for bikes, you can also use it for other items and it's this versatility that makes it such an attractive option. For more useful bike equipment, check out our guide to the best bike repair stands.
Key Features:
Comes with 4 Velcro straps to fasten bikes
Made from thick tarpaulin that's waterproof
Lined with fleece on the inside to protect bike and truck
Competently stitched hoops at the top that keeps bikes firmly in one spot
Specification:
Brand

Swagman

Weight

3 ounds
Can be used for things other than bikes
Nylon straps that ease installation
Hoops allows it to take a large number of bikes
Tailgate flap sometimes doesn't line up with Velcro
When down, Flap makes camera inaccessible
A limited number of Velcro straps deters usage for many bikes

The Softride Tailgate Shuttle Pad Bike Rack is really concerned with your ability to get on with the exercise you want to embark on; with this in mind, it was made easy to put up so that you spend less time on that and more time on the thing you really want to do– ride! It comes with six interconnected soft wraps that are there to secure your bike, adding a little extra to this are the four straps that hang from the bottom of the pad which makes attaching the pad to the tailgate a very quick exercise. Fishing kayaks, surfboards, and ladders are some of the other things you can transport with this pad, making it suitable for not just the bike enthusiast, but just about anyone. It's also heavily padded to just give you some peace of mind and keep your worrying at an absolute minimum.
Key Features:
Can carry up to 6 bikes
Straps at the bottom for easier installation
Interconnected soft wraps for greater security
Extra padding to act as a buffer for bikes and trucks
Specification:
Brand

Softride

Model

26457

Weight

6.3 pounds
Can be used to transport other things
Simple to put together
Might be too small for some trucks




Simplicity is the name of the game with the Zydek Bike Rack. You basically just throw it on, fasten it securely and you're good to go. There are foam blocks on the edges of the pad which will stop your bike from sliding off. The inner lining consists of soft material so that it's not harsh on your truck. The outer part is made of strong nylon material which keeps things smooth. There's also a Velcro flap from which you can open your tailgate without any problems. Our guide to the best bike lights features more useful gear like this, so check them out.
Key Features:
Three straps with which you can easily secure pad to tailgate
Easy to load up bikes
Strong nylon material for outer surface and a soft inner surface
Foam blocks at edges to prevent sliding
Affordable
Effortless fastening to tailgate
Protection from sliding thanks to foam blocks
Lack of straps to keep bikes in place
Flap usually doesn't match tailgate latch
Lack of pockets to store any other thing
Tailgate Pad Buying Guide & FAQ
When buying a tailgate pad, no compromises should be made in terms of quality, handling, price, and safety.  That's why our buying guide has been created to further help with your decision making.
Features To Look For In Tailgate Pads
Durability - When you buy something like a tailgate pad for your bike, you really want to be able to get as much use out of it as possible from it as it makes no sense having to change your tailgate pad every few months. So when buying a tailgate pad, ensure you get one that has some endurance so that it serves you well.
Material - You would absolutely hate it if you left your tailgate pad on and went in only for there to be a thunderstorm or some other nasty natural phenomenon and you come out to see your pad looking completely wrecked. This is why you need to pay special attention to the material used.
High-quality bike carriers for the tailgate are offered by numerous manufacturers. They are usually made of sturdy aluminum, which makes them very durable and lightweight. Modern rear carriers are now also available for adjustable tire sizes and lockable models. It's also important as you want a material with a guarantee that your truck doesn't get scratched during the commute.
Ease of Installation - Spending hours trying to get your tailgate pad to fit isn't how you want to spend your day, you want to ride and do it as soon as possible. This is why when deciding on what tailgate pad to buy, you need to look at how easy it is to install. Finding the right balance between ease of installation and security is key - while you want something easy to install, you also want it to be as sturdy as possible.
Size Compatibility - With different truck sizes in existence, it is incredibly important that you get a tailgate pad that fits your truck. Rushing in blindly to buy a beautiful looking tailgate pad that then doesn't fit your truck is an exercise in frustration. It's also equally important because getting a pad that's ill-fitting, just like pulling on a shirt several sizes too small for you, could damage the product. There have been situations where the wrong sized pad meant a tailgate closing on the pad and damaging it in the process. So look at your truck and perhaps even measure it before going out to buy a tailgate pad for it.
Bike Securing Straps - Depending on where you're going to ride, the road leading to your course of choice might not exactly be smooth sailing and what that means is that if you encounter a bumpy road or a steep incline, you could find yourself looking through the rearview mirror in horror as your bikes fall off or slide and damage each other or scratch the truck. That said, you need to look out for Tailgate pads that have straps for your bikes. What these do in essence is secure your bike(s) to the pad and this holds them in place making for a smoother journey to your course and easier transportation.

Tailgate Pad FAQ
Q: What is a tailgate pad?
A: A tailgate pad is simply an item that helps secure your bike, usually with straps, to your truck using the tailgate. You can use a tailgate pad for bike, kayaks, surfboards and so on.
Q: How do I use a tailgate pad for bikes?
A: Most tailgate pads are easy to install and in most cases you simply need to fasten the pad to the tailgate of the truck and then heft your bike over so the head tube and front tyre are hanging outside the tailgate while the rest of the bike sits securely in the flatbed of the truck.
Q: How do I install a tailgate pad?
A: Installing a Tailgate Pad is usually not difficult, though different brands sometimes require different methods of installation, generally speaking you can adhere to the following steps and you will be able to install it:
Spread out the pad
Open the tailgate of the truck and lay it down, place the tailgate pad on it
Make sure that the Tailgate pad is laid in such a way that the long end of the straps are hanging of the tailgate
Feed the straps through the bed of the truck and the tailgate
Loop the strap through the buckle of the pad. Pull it, but not too tightly
Gently close the tailgate and make sure it fits securely
Tighten the straps both in and out
Sign Up Now
GET THE VERY BEST OF GEARHUNGRY STRAIGHT TO YOUR INBOX