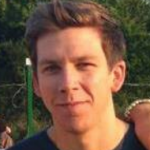 Looking for St. Patrick's Day decorations or gifts, then you've come to the right place. We've selected eleven of the best St. Patrick's Day tablecloths that fit in perfectly as decorations. Don't forget to also check out our St Patricks Day Gifts for Girlfriends while you're at it!
But first, what exactly is St. Patrick's Day? Celebrated on the 17th of March every year, Saint Patrick's Day is a day set aside to commemorate St. Patrick, the patron saint of Ireland. This does not limit the celebration to just the Irish, though. The day is celebrated all over the world with public parades and festivals. There's also the tradition of wearing shamrocks or green attire. Oh, and lots of beer too, can't forget about the beer. It's certainly a hugely popular global celebration.
In this article, we're reviewing our recommendations of eleven to the best St. Patrick's Day Tablecloths that can be used as decorations. If you're planning a large family dinner or an outdoor picnic, these tablecloths are perfect for use as St. Patrick's Day decorations. Check them out. Don't forget to also take a look at our St Patrick's Days Gifts.
The Best St. Patrick's Day Tablecloth