Better Than A Pot O' Gold: The Best St. Patrick's Day Gifts In 2022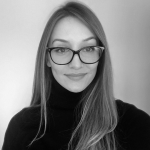 This product guide was written by Jovana Dosenovic
Last Updated
March 11, 2022
Jovana Dosenovic
Jovana is a writer and copy editor living with her lazy calico cat and thousands of (mostly unread) books. She has worked as a copywriter, fact-checker, QA analyst, and librarian, but this has been her favorite gig so far. A bit of a bookworm since she was tiny, she loves nothing more than curling up with a giant cup of coffee or tea and a good book. When not hunched over a keyboard or book, Jovana enjoys going on long walks, short hikes, and occasional camping trips. She also has an unfinished novel she'd like to publish one day. No, really.
GearHungry may earn a small commission from affiliate links in this article.
Learn more
Looking for unique Saint Patrick's Day gifts for your loved ones? Well, you're in luck! To celebrate the Irish holiday that falls on March 17th, we've put together a list of goodies inspired by Paddy's Day for everyone on your lucky list. From adorable (and affordable) shamrock candles and St. Patrick's Day pillow covers, to comfy green hoodies and shirts, all the way to delicious shamrock cookies and interesting books for kids, this guide has something for everyone. And if you're looking for seriously unique ideas for St. Patrick's Day gifts for that special someone who's hard to please? Check out our selection of unique Patty's Day jewelry and decorations.
Whether you're looking for gifts for kids, teens or adults, you'll find our list of the best St. Patrick's Day gift ideas eclectic and expansive, with lots of options to choose from for the much anticipated 'go green day'. Celebrate this year's St. Patrick's Day by eating traditional grub like delicious corned beef and cabbage, drinking some rich Irish whiskey or Guinness, and exchanging some quirky gifts that bring good luck with your friends and family. Don't forget to wear something green!
The Best St. Patrick's Day Gift
TeeHee Seasonal Holiday 12-Pairs Socks with Gift Box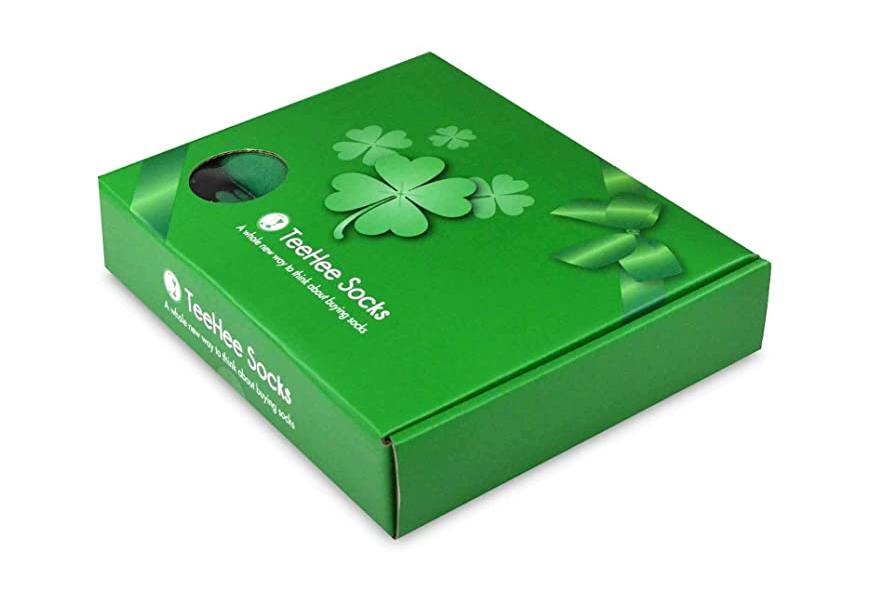 A trusty pair of socks is always a good idea, and these St. Patrick's day inspired socks couldn't get any cuter (or greener!) if they tried. The TeeHee Seasonal Holiday 12-Pairs Socks with Gift Box is a beautifully designed set of moisture-wicking socks that cheerfully carries the spirit of the holiday. The socks come neatly packaged inside the box, so wrapping is made easy.
This makes for a great Patrick's day gift both for those who love to go all out for the occasion (green outfit head to toe, a fresh shamrock in the lapel, and Guinness in hand) and those who like to keep things understated.
Shamrock Tealight Candles For St. Patrick's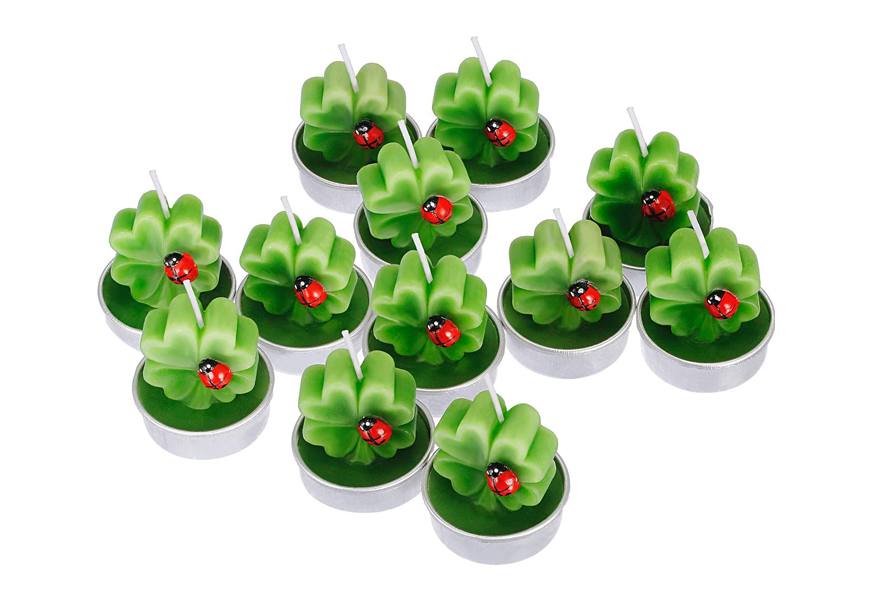 Adorable and very much on-theme, these Shamrock Tealight Candles For St. Patrick's are guaranteed to delight your loved ones this coming season. The 12 shamrock-shaped decorative candles arrive in sturdy aluminum holders, and will steadily burn for up to five hours. Add these cuties to your St. Patrick's Day-themed table and be transported to the Emerald Isle in the comfort of your home.
If you're gifting these to someone special, you can make them a part of a bigger gift set or simply gift them as a stand-alone – either way, you can be sure your recipient will be delighted.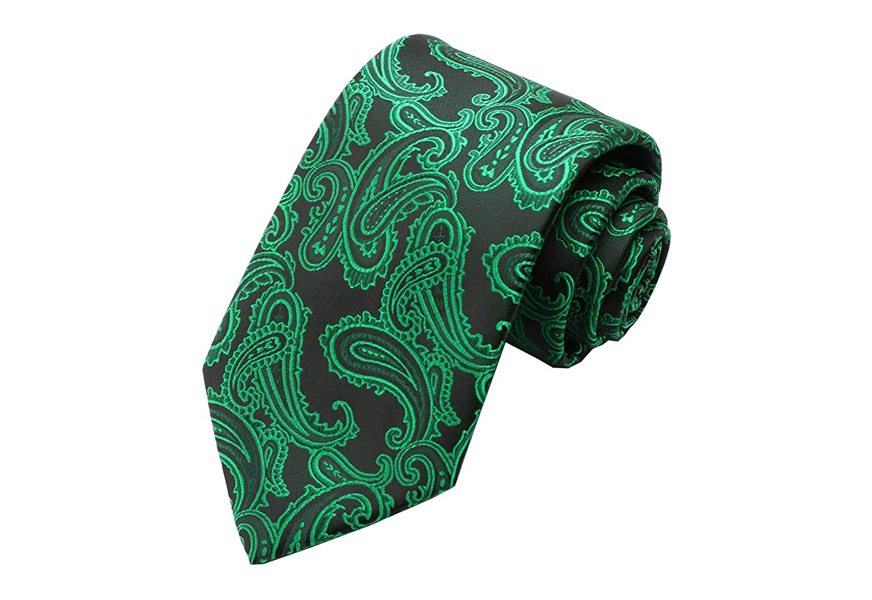 Looking for an affordable but stylish Paddy's day gift for the man in your life? We've found just the gift for you! This tie set from KissTies includes a gorgeous tie in the traditional color green, of course, plus a pocket square and a gift box that makes wrapping this a piece of cake.
The tie is made from a fine jacquard woven microfiber, so it's thick, smooth and very soft to touch. Best of all, the set costs less than $11. Who said that quality comes at a premium price?! Great for casual and formal situations, this is the perfect stylish gift for men who like a little personality in their fashion.
Amazon Collection Sterling Silver Celtic Knot Earrings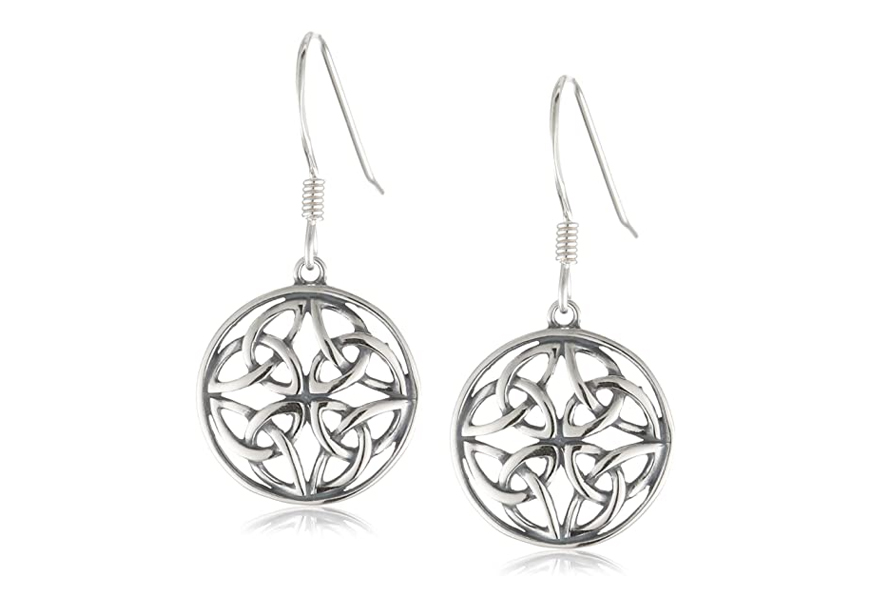 Handcrafted from sterling silver, and inspired by Celts' belief in the interconnectedness of all life, this gorgeous piece of jewelry makes for a fantastic St. Patrick's day gift whether you're shopping for your significant other, mother, or friend. Delicate and comfortable to wear, these dangle earrings will earn your lucky giftee compliments every time they wear them.
As complete loops without end or beginning, Celtic knots represent life and eternity and are thought to bring good luck. Pair them with a proper St. Patrick's day outfit for a complete look, or wear them on their own for a more understated look.
CDWARD St. Patrick's Day Pillow Covers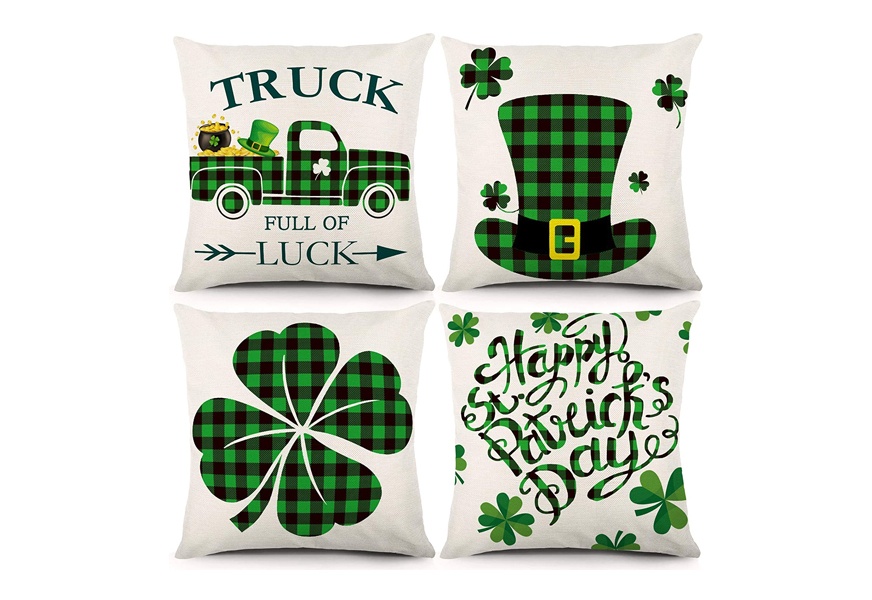 Celebrating Patty's day would not be complete without themed decorations, including pillow covers, and these are just the best. The CDWARD St. Patrick's Day Pillow Covers will add a lucky spark to any room, and will be just the right present for a loved one. Featuring four distinct designs on the front only, these decorative throw pillows would complement any party set up, whether in the office or at home. They are made of cotton linen and are machine washable too.
With four different designs, including a bright green leprechaun hat, and clover leaves, these will be a great addition to any St. Patric's day decor. Each pillow cover measures 18 by 18 inches and is ideal for pillows of similar dimensions or smaller.
DII Set of 3 St. Patrick's Dishtowels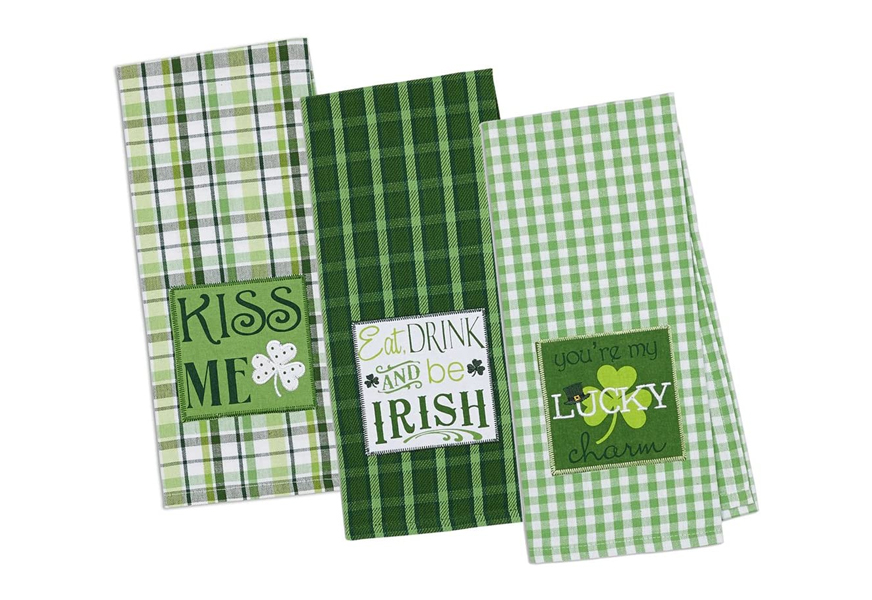 As you prepare for St. Patrick's day, bear in mind that the best gifts are not always expensive (though a pot of gold would not be a bad idea!); it's the little things that leave lasting memories, like these cute DII Set of 3 St. Patrick's Dishtowels that really matter.
If you are looking to get a low-budget yet quality gift for that special someone or perhaps yourself and your kitchen, this set of three dishtowels boasting St. Patrick themed colors and cool inscriptions is a great choice. They each measure 18 x 28 inches and are made of 100 percent cotton, which is machine-washable.
How To Catch A Leprechaun Book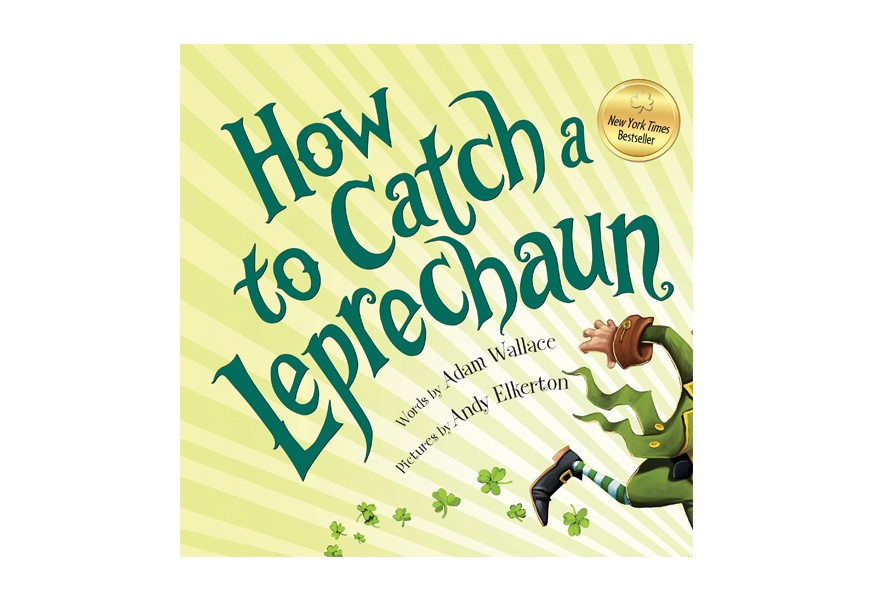 Looking for a unique St. Patrick's day gift for the little one(s)? Check out the funny How to Catch a Leprechaun book written by Adam Wallace. Let your kids' imagination run wild with this captivating book, detailing the famed St. Patricks' culture and all the myths surrounding leprechauns, and of course, how to 'catch' a real one. Even for adults, reading the story out loud to children can be a rare fun moment, with eye-catching illustrations bringing the story alive page after page.
Learn all the fun tips surrounding the tiny yet crafty green man and how to set 'traps' to catch him, well before he gets away with that pot of gold! The book comes in hardcover format and is illustrated by Andy Elkerton. Start a new tradition this St. Patrick season by getting this book for your kids. You can take turns reading out loud as a family, or even create a sort of challenge around the whole idea. Do bear in mind though: the tips on the leprechaun traps are top secret…shhh!
O'Neill's Shamrock Shortbread Cookies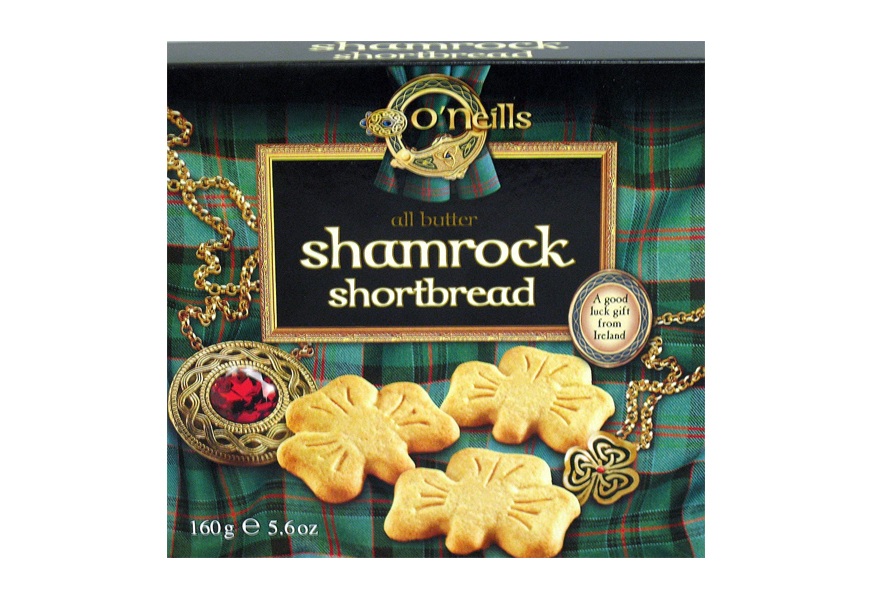 A St. Patrick's Day party would not be complete without some delicious cookies such as the good old O'Neills Shamrock Shortbread Cookies. Almost as legendary as Ireland itself, O'Neill's is a prestigious baking brand founded in 1982 with a solid track record of producing some of the best shortbread biscuits the world over. Nicely packaged and ready to be served, this 80-gram beauty baked to perfection will definitely spice up your festival preparations. The cookies are shaped like shamrock leaves, each measuring just about three inches.
Made with 30% butter, plus wheat flour, cornflour, milk, and sugar, these cookies are ideal for parties, casual office meetings, and picnics. They also make for a wonderful St. Patrick's day food gift. Spread the love, share the joy and don't forget to gift your loved ones some shortbread cookies this festive season!
Kurt Adler 5.12-Inch Porcelain Irish Cross Ornament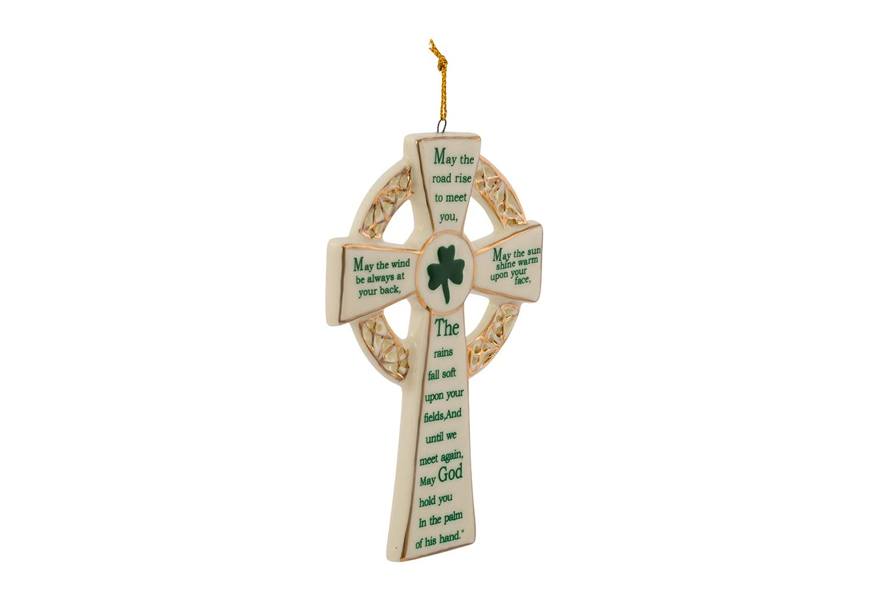 Everyone loves jewelry, but the Kurt Adler 5.12-Inch Porcelain Irish Cross Ornament is more than that. Featuring a Celtic knot and Irish blessings, this detailed porcelain ornament will make you feel like you're carrying a piece of Ireland with you.
Whether you or your lucky giftee is religious or not, it is always lovely to receive a gift that tells you that someone is hoping for the best for you. This Irish cross, with its simple design and profound message, is a reminder of what St Patrick's day is all about: love. The last lines of the lettering on this piece of jewelry read: the rains fall soft upon your fields, and until we meet again, may God hold you in the palm of his hand. A truly beautiful St. Patrick's day gift that celebrates the Irish heritage and history.
St Patricks Day Decoration Wall Hanging Welcome Wood Sign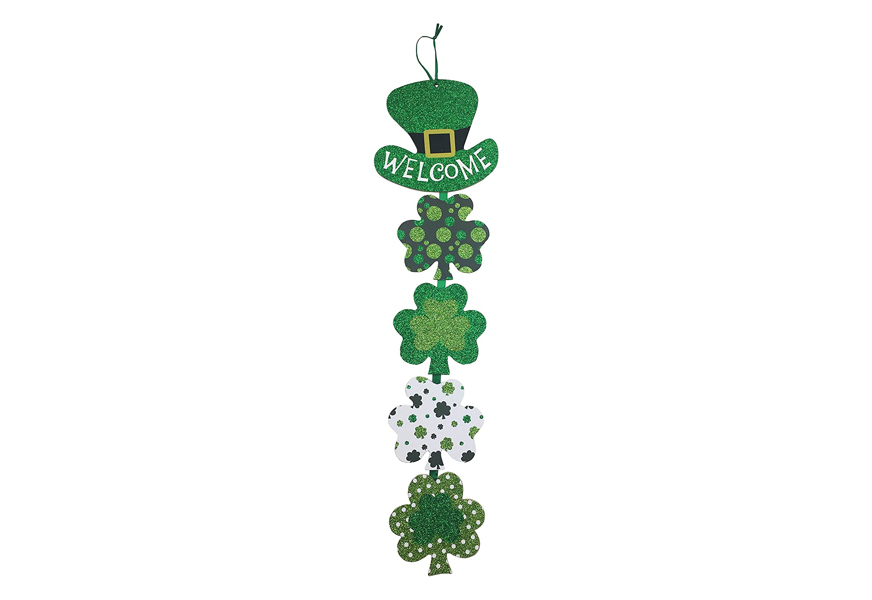 A simple welcome sign with just about the relevant symbols to mark the festivities…why not? This cute St. Patrick's Day Decoration Wall Hanging would definitely set the tone for a warm, fun-filled event, and is ideal for home, office, pub, restaurant, or even at a major event center.
It comes in bright festive color with a hook behind it to make hanging easy. Spread the cheer and the spirit of the season with this lovely wooden sign featuring polka dots, a leprechaun hat, and of course, shamrocks! You cannot have enough of shamrocks on a Saint Patrick's Day. The ribbon measures about 24 by 6 inches.
I Clover Shenanigans Hoodie Saint Patricks Day Sweatshirt
Hands down, hoodies are some of the most comfortable pieces of clothing you can ever have the fortune of pulling on, and the I Clover Shenanigans Hoodie Saint Patricks Day Sweatshirt really drives that point home. Comfy and soft, this cool hoodie is made with cotton and poly blend, making it quite durable as well as machine washable. The design is cheeky and fun – ideal for most casual environments. It's also a great option if you happen to work in an office that doesn't get too hung up about dress codes.
We also like the Kangaroo pouch that keeps your hands warm or your accessories secure, and the drawstring hood comes in handy in chilly and windy weather. Comfy, easy to wash and maintain, this hoodie makes a great St. Patrick's gift for anyone – men and women included.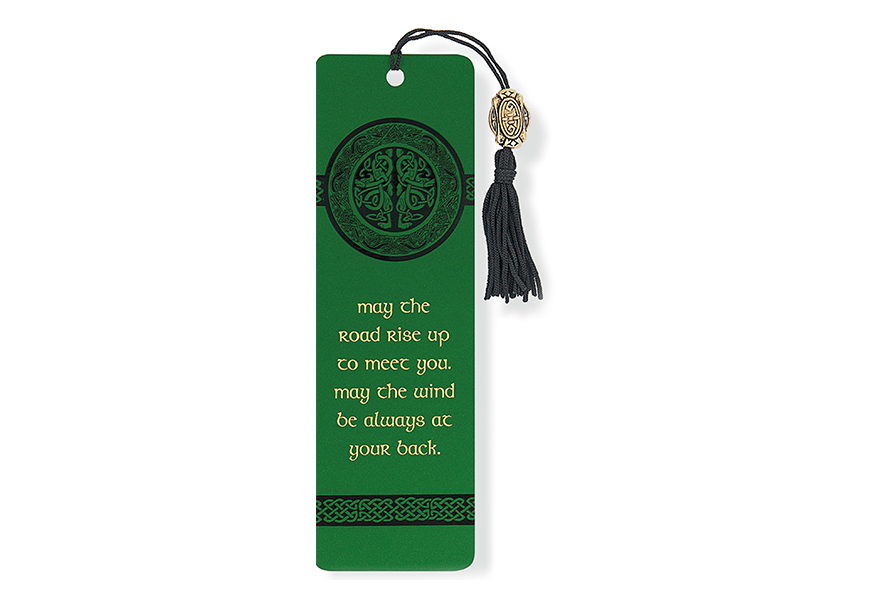 Even the most mundane gifts can become special once they are given a bit of personality. On the face of it, the Celtic Beaded Bookmark might seem like an ordinary bookmark, but it is more than that. What this Irish bookmark represents is the cultural heritage and a reminder that wherever you go, your proud history and tradition follow you.
With a classic design, plus a cute little black tassel, the bookmark also contains the traditional Irish blessing; "May the road rise up to meet you. May the wind be always at your back." This beautifully green Celtic Beaded bookmark is a great gift for the bibliophile in your life.
Amscan St. Patrick's Day Fedora Hat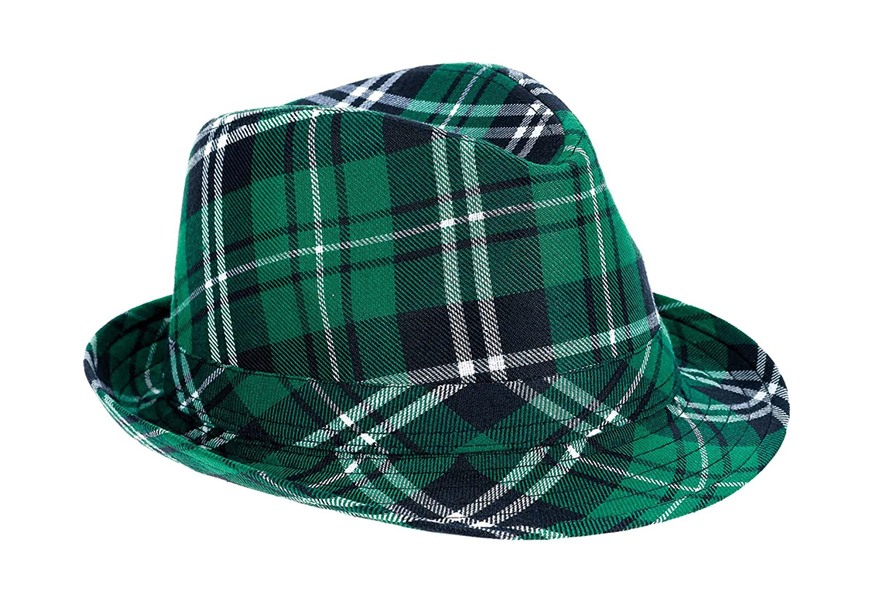 Complete your St. Patrick's Day outfit with this classic fedora hat that features a green plaid pattern design from Amscan. The St. Patrick's Day Fedora Hat walks the delicate balance between fashion and tradition quite well, and its intricate design makes it an excellent option for a gift too.
Add to that the soft feel of the plaid fabric and the classic fedora shape, and you can see why this is one of the most popular St. Patrick's Day gifts. Wear it yourself on the big day, or gift it to someone you love for that extra dose of Irish luck!
Irish Designed Pottery Mug With A Celtic Cross Design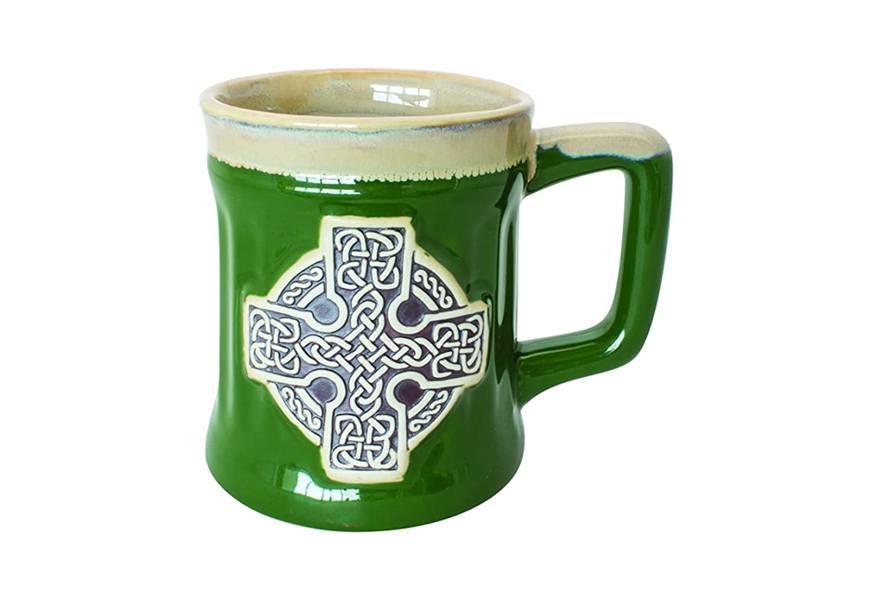 The Irish Designed Pottery Mug is the perfect gift for a true patriot – the mug's design literally screams 'Ireland'. The lovely design of the mug is in tune with all the things we associate with St. Patrick's Day – a lovely green color, a Celtic cross with trinity design, plus the mug itself can hold plenty of that Irish whiskey.
Additionally, the mug is sturdy and won't break easily, and comes with a large easy-grip handle that makes it comfortable to hold. There are few gifts more 'Irish' than this, and you can go away smiling at the thought of the gift receiver drinking their morning tea or coffee or something much stronger in this fine-looking mug.
St Patricks Day Dabbing Leprechaun Dab T-Shirt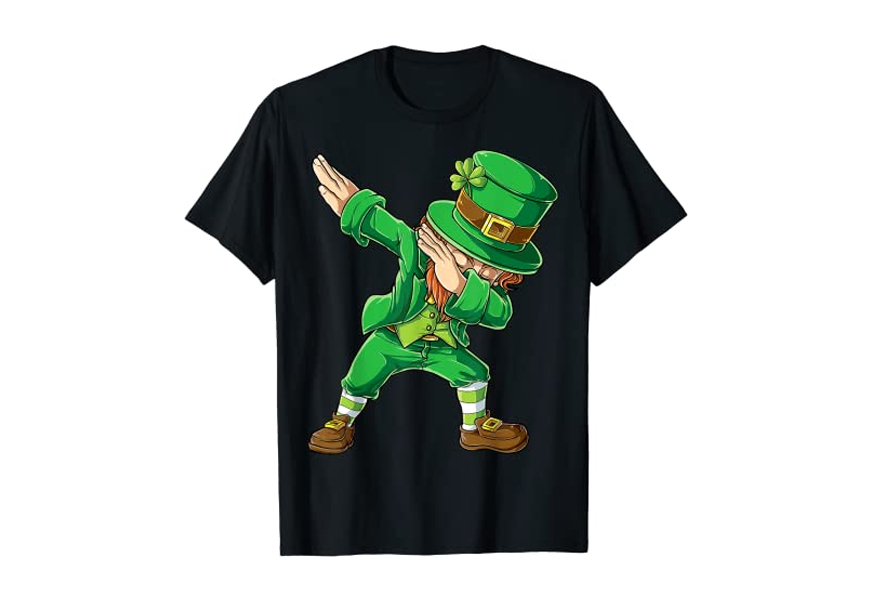 Everyone loves a dabbing move once in a while, and so do the leprechauns! You read right! Leprechauns can dab too, and a truly happy one is beautifully captured in the famous dab move on this St Patricks Day Dabbing Leprechaun Dab T-Shirt, that's ideal for adults, and kids alike. The t-shirt features a bold, green leprechaun donning a green hat with a shamrock firmly on the side in a striking dabbing pose.
There are variations for different sexes, with some made of 100% cotton, 90% cotton and 10% polyester, and 50% cotton and 50% polyester accordingly. The shirt comes in a variety of colors, including black, grey and different shades of green, and would look pretty cool over a pair of denims, chinos or shorts!
Unique Saint Patrick's Day Gifts Buying Guide
Why Trust Us
If there's anything the staff of GearHungry loves the most - aside from, well, the gear itself - it's gifts. We love buying them, receiving them, and yes, recommending them. To give you the very best St. Patrick's day gifts, we've spent over 16 hours on research, which included reading dozens of customer reviews. We made sure to include both practical and frivolous gifts so there's something for everyone here!
Who This Is For
This guide is for anyone looking for great gifts for St. Patrick's Day or any other special occasion. Whether you're looking for St. Patrick's day gifts for your friends and family, or you're looking for something fun for yourself, we've got you covered.
How We Picked
There's a tonne of silly and fun St. Patrick's day gifts out there, but to give you the very best ones, we've trawled the web for most popular and top-rated brands and products. We included a wide variety of both practical and frivolous gifts, including accessories, souvenirs, clothes and more, so the guide has something for everyone.
Sources:
St. Patrick's Day Traditions - History
Saint Patrick's Day Traditions - Ireland Information
7 St. Patrick's Day Traditions Explained - USA Today
Sign Up Now
GET THE VERY BEST OF GEARHUNGRY STRAIGHT TO YOUR INBOX