Best St. Patrick's Day's Gifts In 2021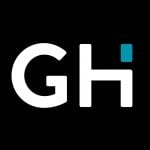 This product guide was written by GearHungry Staff
Last Updated
March 9, 2020
GearHungry Staff
GearHungry Staff posts are a compilation of work by various members of our editorial team. We update old articles regularly to provide you the most current information. You can learn more about our staff
here
.
GearHungry may earn a small commission from affiliate links in this article.
Learn more
Getting just the right gift for St Patrick's Day, amongst other occasions, can be quite tricky, especially when the day draws so close and you have not yet decided on what to buy – talk less make a budget for it. With the help of this article, you can explore lots of gift ideas for any occasion, including St. Patrick's Day. Beyond the green-themed dresses and décor and the green leprechaun themed beer (among many other greens, that often characterizes this big day), cool gifts for loved ones would ultimately crown the celebrations while you spread the cheer. Of course, a pot of gold will definitely resonate with the season, that's if you have one to spare as a gift. Whether yours is for kids, teens or adults, you'd find our list of the best St. Patrick's Day gift ideas expansive, with lots of options to choose from for the much anticipated 'go green day'!
The Best St. Patrick's Day's Gift
TeeHee Special Holiday 12-Pairs Socks with Gift Box

Socks are always seen as a throwaway gift that you get for men you don't care about, but this couldn't be further from the truth. Socks are unique because they are an everyday item that gives the wearer a sense of connection with the gifter whenever it is used. This is the same idea behind the TeeHee Special (Holiday) 12-Pairs Socks with Gift Box. This beautifully designed set of moisture wicking socks clearly carries the spirit of the holidays, and they make perfect gifts thanks mainly to the gift box that it arrives with.
The accompanying box makes it easy to wrap up for the gift receiver and the, and with the ease with which these socks are maintained, you are rest assured that you aren't burdening the person you're buying these for. The TeeHee Special socks are great as they work for anyone, be it the St Patrick's Day enthusiast who will pair these socks with a green hat and tie, or the more understated office worker who will pull these on and cover them up with pants so that no one sees.
Shamrock Tealight Candles For St. Patrick's


These Shamrock Tealight Candles For St. Patrick's will definitely delight your loved ones this coming season, with 12 shamrock-shaped decorative pieces in metal holders. It's ideal for every decoration, and especially as a gift. The candles take up to five hours to burn out totally. They are sized proportionally 1.57 by 4 cm inches in diameter and height. Add these to any family dinner or restaurant set up and you would have an attractive green spark adding to whatever set up you have.
You can add it to another set of gifts or simply get it as a stand-alone – you can be sure your recipient would be delighted. If you are looking to have family and friends come over for dinner or some sort these candles would definitely come in handy.

The official color of St Patrick's Day is green, and this sometimes makes it difficult to truly represent the holiday with fashion. We've seen the people who would wear bright green outfits that look absolutely awful and ask ourselves the question: Is it possible to look classy while still fully embracing St. Patrick's Day? The short answer is yes. This can be done with the KissTies Mens Tie Set. This set, which contains a shamrock necktie, a pocket square, and a gift box, is the very definition of style.
That special man in your life can pull these on for the office, for important meetings, or formal parties, all while remaining true to the spirit of the holiday. Additionally, these St. Patrick's Day's gifts are made with the most beautiful jacquard woven microfiber, which are animal-friendly materials and which are soft to the touch. Compatible with different types of fashion styles, it makes the perfect gift for people who like a little personality in their fashion.

From one kitchen item to another. The Ambesonne Green Apron is an excellent St Patrick's Day gift as its themed design embodies the focus of the holiday. This amazing apron is durable and is manufactured with high-quality polyester. Besides, it features an adjustable neck that the wearer can fiddle with until the right fit is found. That's not all; it also has a waterproof feature and is capable of being used for gardening, kitchen duty, at the butcher's shop, and so much more.
It is also effortless to maintain and is washing machine compatible. The colors stay intact even after multiple washes, and the bold design makes it stand out from the crowd. It's a gift that is sure to be appreciated and one that would definitely score you some points with whoever you give it to.
EDWARD St. Patrick's Day Pillow Covers

Celebrating such an important occasion like St. Patricks's would not be complete without themed decorations like pillow covers, and these bunch we have picked for you are just the best. These amazing EDWARD St. Patrick's Day Pillow Covers will add a spark to any home décor, and will be just the right present for a loved one. Featuring four distinct designs on the front only, these decorative throw pillows would complement any party set up, whether in the office, at home or for just about any setting. They are made of hundred percent cotton and machine wash friendly too.
If you are looking for some of the best St. Patrick's day gifts for adults, look no further than these adorable pillow covers. These pillow covers come in four pieces, one with a hearty 'Happy St. Patrick's Day' message on the front only, the other with a bright green leprechaun hat, the third with the famous clover leaves. The last features the artwork of a green truck with its bucket filled with gold with a leprechaun hat sitting atop the pile, as well as a subscript "full of luck" completing the set.
Each piece measures 18 by 18 inches and is ideal for pillows of similar dimensions or smaller. Get your St. Patrick's day preparations off to a flying start with these pillowcases – they are not only beautiful and adorable, but they are also durable and comfy as well. If you are looking to throw in some pillows as an alternative gift, these pillow covers would be super ideal. The material used is of premium, fine linen, and is hand made with lots of love to share and to cheer.
DII Set of 3 St. Patrick's Dishtowels


As you prepare fervently for St. Patrick's day, bear in mind that the best gifts are not always of gold (though a pot of pure fine gold would not be a bad idea) but the little things that leave lasting memories, like this DII Set of 3 St. Patrick's Dishtowels for decorating your holiday kitchen – makes for a unique gift too. If you are looking to get a low budget yet quality gift item for that special someone, you may want to consider this set of three dishtowels, designed with St. Patrick themed colors with cool inscriptions to leave lasting smiles on the faces of your loved ones. They each measure 18 x 28 inches and are made of 100 percent cotton material, which is machine-wash friendly. The matching green theme of the dishtowels will resonate seamlessly with any kitchen or dining set up and add to the holiday fever.
How To Catch A Leprechaun Book

Looking to do something different for the big day? Why not a book with all the gist on How to Catch a Leprechaun, literally? That's right! Adam Wallace's famous book would make for a perfect gift, especially for kids. Let your kids' imagination run wild with this captivating book, detailing the famed St. Patricks' culture and all the myths surrounding leprechauns, and of course, how to 'catch' a real one. Even for adults, reading the story out loud to children can be a rare fun moment, with eye-catching illustrations bringing the story alive page after page.
Learn all the fun tips surrounding the tiny yet crafty green man and how to set 'traps' to catch him, well before he gets away with that pot of gold! The book comes in hardcover format and is illustrated by Andy Elkerton. Start a new tradition this St. Patrick season by getting this book for your kids. You can take turns reading out loud as a family, or even create a sort of challenge around the whole idea. Do bear in mind though: the tips on the leprechaun traps are top secret…shhhh!
O'Neill's Shamrock Shortbread Cookies


A St. Patrick's Day festival would definitely be super special with some good old O'Neills Shamrock Shortbread Cookies! O'Neill's is a prestigious baking brand passed down many generations, with a solid track record of producing some of the best shortbread biscuits the world over, and for a traditional festival like St. Patrick's, you definitely would be delighting your loved ones with a gift of O'Neills' taste-bud-surprising shortbread. Nicely packaged and ready to be served, this 80-gram beauty, perfectly baked to excite, would definitely spice up your festival preparations. The cookies are shaped like shamrock leaves, each measuring just about three inches.
It's got great taste, is absolutely yummy and leaves an even better feeling! Made with 30% butter and contains wheat, gluten and milk, ideal for parties, home dinner, casual office meetings and for picnics. Spread the love, share the joy and don't forget to gift your loved ones some shortbread cookies this festive season! And oh, these cookies are super irresistible, so you may want to get two, instead of one, just in case you decide to take a bite! It also makes a nice gift for foodies.
Kurt Adler 5.12-Inch Porcelain Irish Cross Ornament




Everyone loves a little bit of jewelry, but the Kurt Adler 5.12-Inch Porcelain Irish Cross Ornament is more than that. It is a little bit of culture, a small slice of Irish heritage that makes it a very sentimental and stylish gift to give.
Whether you're religious or not, it is always lovely to receive a gift that tells you that someone is hoping for the best for you. This Irish cross, with its simple design and profound message, is a reminder of what St Patrick's day is all about: love. The last lines of the lettering on this piece of jewelry reads: the rains fall soft upon your fields, and until we meet again, may God hold you in the palm of his hand. And honestly, who doesn't want that?
St Patricks Day Decoration Wall Hanging Welcome Wood Sign

A simple welcome sign with just about the relevant symbols to mark the festivities…why not? This elegant St. Patrick's Day Decoration Wall Hanging would definitely set the tone for a warm, fun-filled event, and is especially ideal for indoor, outdoor, at the office, at the pub, a restaurant, or even at a major event center. It comes in bright festive color with a hook behind it to make handing easy. Spread the cheer and the spirit of the season with this lovely wooden sign, featuring polka dots, a leprechaun hat and of course, shamrocks! The ribbon measures about 24 by 6 inches.
I Clover Shenanigans Hoodie Funny Saint Patricks Day Sweatshirt

Hoodies are some of the most comfortable pieces of clothing you can ever have the fortune of pulling on, and the I Clover Shenanigans Hoodie Funny Saint Patricks Day Sweatshirt really drives that point home. Comfy and soft, this amazing hoodie is made with the highest grade equipment and components available, which then creates an impressive product that is made to last. The design is cheeky and fun and is capable of being worn in most casual environments.
It's also a great option if you happen to work in an office that doesn't get too hung up about dress codes. Easy to wash, clean, and maintain, this hoodie makes a great gift for anyone, and both men and women can wear it. Additionally, the Kangaroo pouch and drawstring hood all emphasize the snugness of this outfit, and you can just imagine this as your new favorite shirt.
Shamrock Candle Holder with a LED Candle

So, you have a taste for vintage artifacts and centerpieces, and are at a loss on what exactly to get for such a massively observed day like St. Patrick's? If so, you may want to consider this Shamrock Candle Holder with a LED Candle. Suitable for use as a centerpiece or even as part of any decoration, these cute candle holders don't only ooze class, they will absolutely grab attention easily, too.
Featuring a stained glass holder adorned with shamrock designs, this candle holder is not only a beauty but safe to use as well, as the candles are LED and leave no mess, or smoke, literally. It also features a glass base to support the candle holder. The candles measure about 3 x 3 inches, and the holder 6 x 4 x 4 inches. It is pretty easy to use as well, just unpack and you're good to go. Surprise that special one with this unique candle holder and you'd be glad you did. It's hard to not love it, trust me, it is! 

Even the most mundane gifts can become special once they are given a bit of personality. On the face of it, the Celtic Beaded Bookmark might seem like a small gift, but it is way more than that. What this bookmark represents is a cultural heritage and a reminder that wherever you go, your proud history and tradition follows you. The design of the bookmark is classic, and it even sports a cute little black tassel that compliments the design.
Moreover, the bookmark also contains the traditional Irish blessing; "May the road rise up to meet you. May the wind be always at your back." which is sure to leave a smile on your face whenever you see it. The Celtic Beaded bookmark is a great gift for book lovers, and it will be much appreciated by those who read and those who respect the culture. It doesn't hurt that it's very affordable, but the price is never really what matters; it's the heart that does, and the Celtic Beaded bookmark has a lot of heart.
amscan St. Patrick's Day Plaid Fabric Fedora Hat


St Patrick's day is known for its parades, the bright green colors showering everywhere, and parties– lots and lots of parties. Partying on St Patrick's day is unique, and what better companion can you have to a special party than an amscan St. Patrick's Day Plaid Fabric Fedora Hat. This hat walks the delicate balance between fashion and tradition quite well, and its intricate design makes it an excellent option for a gift.
Add to that the soft feel of the plaid fabric and the classic fedora shape, and you can see why this is such a compelling gift to get for someone important to you. What's more, the unique patterns of the fedora make it stand out, and they ensure that the wearer will be the cynosure of whatever location they find themselves. So, procure this great gift for that special person in your life and imbue their existence with a bit of the luck of the Irish.
Irish Designed Pottery Mug

The Irish Designed Pottery Mug is the perfect gift for a true patriot. The mug's design literally screams 'Ireland.' The lovely design of the mug is in tune with all the things known about the beautiful nation from the green fields to the shamrocks that represent St Patrick. You can buy it for your father, or a father figure, and you can best believe that they would appreciate this gift.
Additionally, the mug is sturdy, won't break easily, and features an easy-grip handle that makes it comfortable to use. There are few gifts more 'Irish' than this, and you can go away smiling at the thought of the gift receiver drinking their morning tea/coffee/something stronger and thinking of you. For more amazing ideas like this, check out our guide to the best unique coffee mugs.
St Patricks Day Dabbing Leprechaun Dab T-Shirt

Everyone loves a dabbing move once in a while, and so does leprechauns! You read right! Leprechauns can dab too, and a truly happy one is beautifully captured in the famous dab move on this St Patricks Day Dabbing Leprechaun Dab T-Shirt, suitable as a gift for adults, boys, girls, kids, and any party lover who could use some uncommon dance outfit! The t-shirt features a bold, green leprechaun donning a green hat with a shamrock firmly on the side in a striking dabbing pose. There are variations for various sexes, with some made of 100% cotton, 90% cotton and 10% polyester, and 50% cotton and 50% polyester accordingly. The shirt comes in a variety of colors, including black, grey and different shades of green, and would look pretty cool over a pair of denims, chinos or shorts!
Getting all festive and joining the tradition of greens everywhere sounds like the cool thing to do this coming season, but you can also liven the occasion with some new traditions for family and loved ones. Whether it's a new dish from a foreign recipe or one of our top picks for gifts, you can do so much more this season knowing your acts of kindness this season would add up to your pot of gold in the hearts of your loved ones.
Sign Up Now
GET THE VERY BEST OF GEARHUNGRY STRAIGHT TO YOUR INBOX