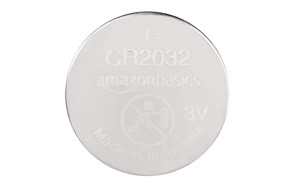 AmazonBasics CR2032 3 Volt Lithium Coin Cell Battery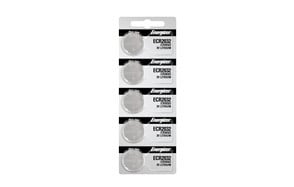 Energizer CR2032 3V Lithium Battery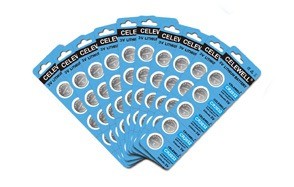 CELEWELL CR2032 Battery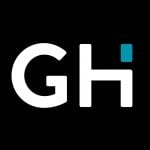 Many key fobs, thermometers, medical devices, television remotes, and other home electronic devices use lithium CR2032 batteries. Sooner or later, you're going to find yourself replacing these 3-volt CR2032 batteries in your everyday household items. But many brands sell these batteries, and it can be challenging to figure out which batteries are the best CR2032 battery to purchase.
To help, we have compiled a list of the best CR2032 batteries. We have scanned reviews and researched the features so you can decide which of these top CR2032 batteries are right for you.
The Best CR2032 Battery
CR2032 Battery Buying Guide & FAQ
Knowing what to look for in a battery can be tricky. There are lots of numbers to keep track of, and it's not always easy to figure out what they mean. Below are some features that are important to look for when purchasing a CR2032 battery.
Features To Look For In CR2032 Battery
CR2032 batteries are called button cell batteries. They are often interchangeable with other, same-sized batteries, but their lithium construction makes them work better in certain situations, as they can provide more power than other 2032 batteries.
Capacity and Voltage - All CR2032 batteries are three-volt batteries, although they may register a slightly higher or lower voltage if you test them right out of the package. Their milliampere-hour (mAh) capacity varies widely depending on the brand. The mAh determines the amount of energy the battery can give off. Lithium button cell batteries generally have a higher energy capacity than other button cell batteries, so their mAh capacity will be higher. You will usually want to look for around 225 mAh for a CR2032 battery.
Temperature Tolerance Levels - Most CR2032 batteries have a high tolerance for extreme temperature ranges. Some brands suggest that their CR2032 batteries work best between -4 degrees Fahrenheit and 140 degrees Fahrenheit, or -20 degrees Celsius and 60 degrees Celsius. However, other manufacturers have a wider range of temperatures in which they claim their battery can function. Depending on your application, be sure to choose a CR2032 battery that can hold up to the necessary high and low temperatures to which it will be exposed.
The Shelf Life - Many CR2032 batteries can last up to 10 years on the shelf, retaining 90% of their charge. To extend their shelf life, it is best to store the batteries in the blister pack they came in since batteries lose some of their charge when they come into contact with conductive surfaces.
Leak-Proof Li-ion Batteries - In general, you will not have to worry about CR2032 lithium batteries leaking chemicals. Lithium-ion batteries are considered leak-proof. However, if the batteries are punctured or otherwise damaged, is it important to dispose of them properly.

CR2032 Battery FAQ
Q: What is a CR2032 battery?
A: A CR2032 battery is a type of coin-shaped battery. The letters CR indicate the materials used in the battery, in this case, lithium. The CR battery can handle a larger output of energy than the commonly-compared BR battery. 2032 indicates the size of the battery, showing it is 20 millimeters in diameter and 3.2 millimeters thick.
These batteries are standard in devices such as tea lights, watches, calculators, and other small electronics.
Q: Do CR2032 batteries contain more toxic chemicals than other batteries?
A: Because CR2032 batteries rely on lithium, they are more toxic than other batteries, such as alkaline batteries.
CR2032 batteries are generally leak-proof, though, so the toxicity should not be a concern unless ingested. However, it is essential to properly recycle these batteries to avoid putting toxic chemicals in landfills.

Q: How do you dispose of CR2032 batteries properly?
A: Because of the chemicals that CR2032 batteries contain, it is essential to dispose of them properly. Although some sources say you can throw them out in the trash, as long as they do not touch each other, others say it is best to drop them off at a battery disposal center.
There are relatively high risks involved in not properly disposing of the batteries, such as the release of toxic chemicals, especially if the batteries come in contact with each other. Because of this, it is best to follow the recommended guidelines. Call your local waste management company for information on proper battery disposal in your area.
Q: How long should a CR2032 battery last?
A: Most CR2032 batteries have a shelf life of seven to ten years. Because of their construction, they lose very little of their power over time, which is why their shelf life is so long.
It is difficult to predict how long a battery will last once in use since the amount of power varies wildly depending on the electronic device. Reports vary, with claims that CR2032s can power a device for anywhere from a month to a couple of years.