Current Check: Best CR2032 Batteries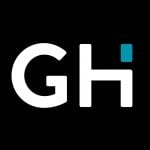 This product guide was written by GearHungry Staff
Last Updated
July 20, 2021
GearHungry Staff
GearHungry Staff posts are a compilation of work by various members of our editorial team. We update old articles regularly to provide you the most current information. You can learn more about our staff
here
.
GearHungry may earn a small commission from affiliate links in this article.
Learn more
You're here to find the best CR2032 batteries. We're here to point you there. It's almost like we're two electrodes, inside an electrolyte solution, situated on either side of a semi-permeable barrier, between which an electrical current flows.
Well, almost like that. In your search for the best CR2032 3V lithium battery, you're no doubt evaluating factors like lifetime and reliability. Maybe you're considering sustainability, or best practices for disposing of old batteries. No matter what, you can find helpful information here.
We've researched and sourced this guide to deliver a thorough review of CR2032 batteries. The world of lithium batteries is evolving rapidly, along with technology and demand. We've engineered this guide to transmit relevant facts.
The Best CR2032 Battery
Duracell CR2032 Batteries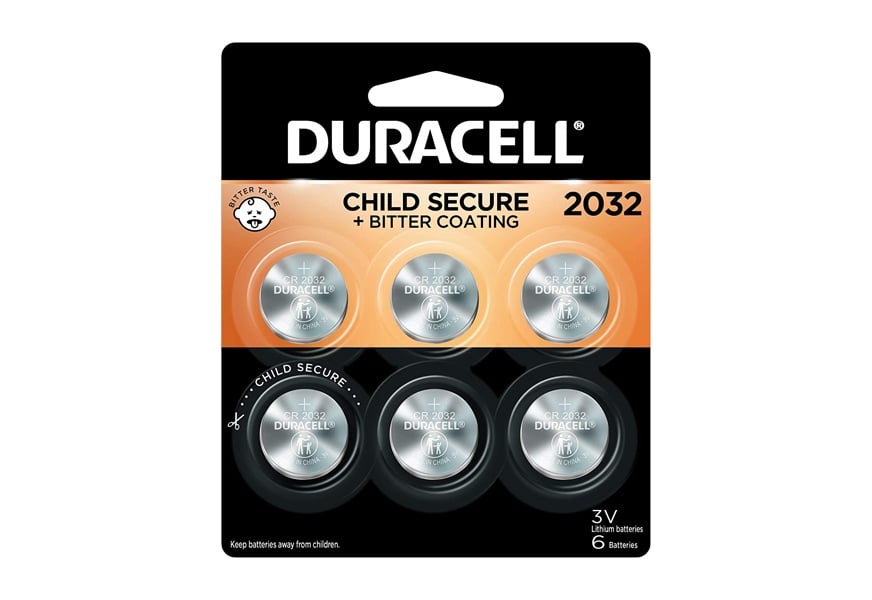 Duracell says it makes its CR2032 batteries with high-purity lithium for long life. Duralock Power Reserve Technology gives the batteries a 10-year guarantee in storage. And they even have a bitter-tasting coating to help keep children from swallowing them.
High-purity lithium would ostensibly be preferable to a contaminated variant. We can't corroborate whether Duracell's lithium is particularly special or not. But the CR2032s do enjoy a reputation for being long-lasting, especially in smaller devices. Most verified buyer write-ups use Duracell CR2032's for car key fobs. In this capacity, they seem satisfactory.
Duracell deploys its proprietary Duralock Power Reserve Technology to make its batteries last in storage (and to give users the confidence to buy in bulk.) The tech, first released in 2012, consists of claimed ingredient purity, a unique separator to protect the anode and cathode, and a highly corrosion-resistant exterior.
Finally, Duracell coats each lithium CR2032 battery with something that tastes bitter, to deter children. One reviewer went so far as to taste it — that individual was disappointed, unfortunately, because the initial shock of tonguing the battery precluded the bitter taste. Despite the results, we have to admire their commitment to testing.
Duracell's CR2032 batteries promise to keep well on the shelf and perform solidly when installed. Though a few quality control issues seem to exist, they're bound to pop up when you sell this many batteries. Duracell's CR2032s are among the internet's most popular.
Be sure to also browse our list of the best rechargeable AAA batteries for more quality products like this.
Key Features:
Duralock Power Reserve Technology
10-year guarantee in storage
Bitter tasting coating for child safety
Specification:
Brand

Duracell

mAh

225

Volt

3

Shelf Life

10 years

Battery Count

Up to 8
Popular item from a trusted brand
Duralock Power Reserve Technology helps shelf life
Occasional QC issues or short life span reported
Sony CR2032 Batteries 20-Pack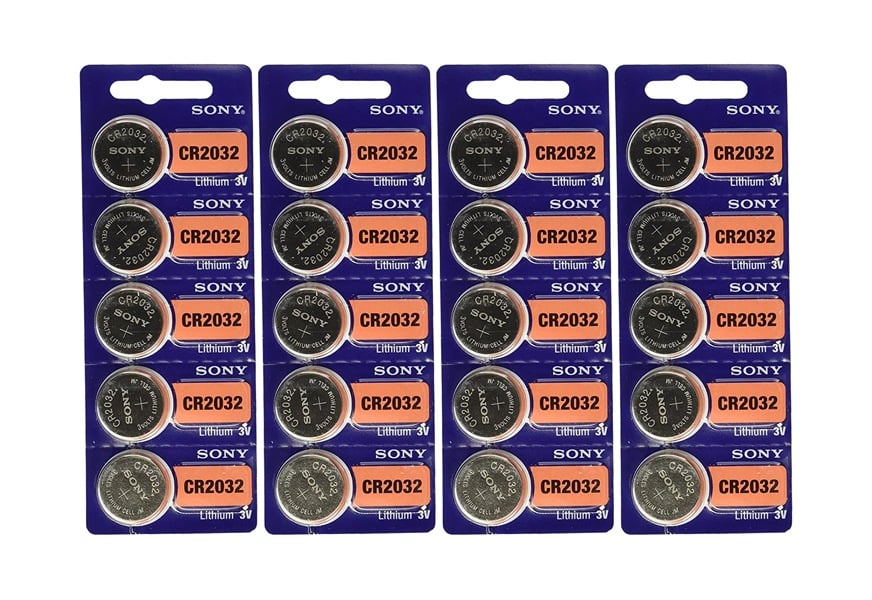 Sony serves up a 20-pack of pedestrian CR2032 batteries at a bargain price. Sony makes no claims that the batteries are particularly special; the deal leads with quantity. As well, the manufacturer has since discontinued the item, leading to a unique availability situation. The 220 mAh capacity batteries come in 4 blister packs of 5 cells each. They are classic lithium manganese dioxide batteries.
Beyond that, there's not much to tell. Notably, this appears to be some kind of wholesale or liquidation item from Sony. As of this writing, the brand no longer listed CR2032 batteries of any kind on its website. That means that packages of differently aged batteries are indiscriminately available.
The situation generates an interesting roulette effect in terms of the remaining shelf life of Sony CR2032's purchased online. The "use by" date is printed on the back of the package; it seems the best you can hope for is a high number.
However, among a multitude of Amazon reviewers, results seem consistent. Scouring the available information, it looks like a few batteries have occasionally aged out by the time they get to the user. However, the same thing appears true for many confirmed new packs of CR2032's.
Apples to apples? We don't know. Either way, at the time of this writing, you couldn't beat the deal on Sony's remaining CR2032 batteries. Are you sold and only wish you could get more in one fell swoop? Check out the bulk 500 pack, of which 2 remain on Amazon.
For more handy power supplies, check out our selection of the top portable power banks.
Key Features:
Pack of 20
Various manufacturing dates available
Specification:
Brand

Sony

mAh

220

Volt

3

Shelf Life

Various

Battery Count

20
Quantity
Brand Recognition
Product discontinued; various dates of manufacture shipped at random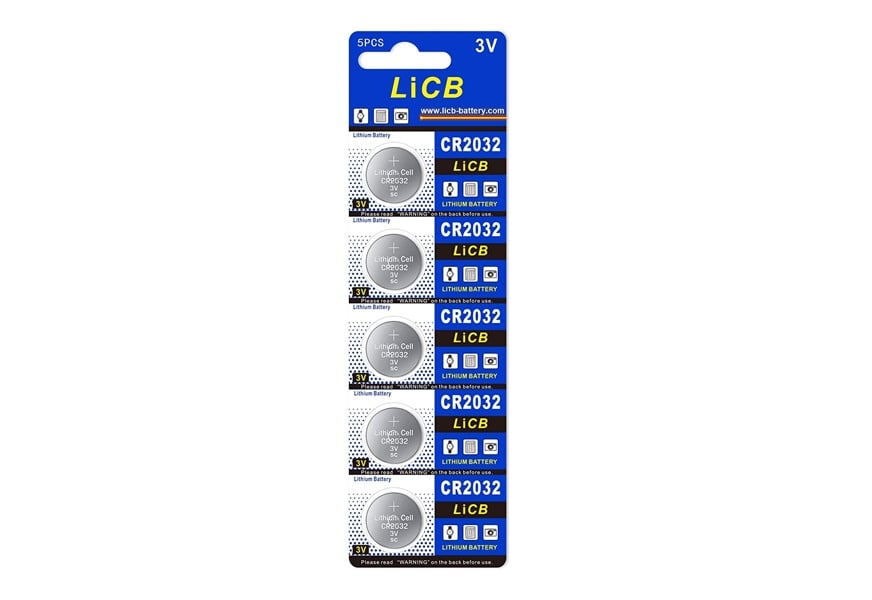 LiCB may not be a household brand name, but it makes a case for respectability with its CR2032 batteries. The cells are CE and RoHS certified for product safety, have a 3-year shelf life, and come in 2 packs of 5. The batteries are very popular and overall, highly regarded.
The only quality complaints that exist are the typical ones: instances of batteries dead on arrival, or short life. But more or less, the complaints are as sparse as they are with most of the bigger brands.
As with any unknown brand, it's reasonable to expect less consistent quality and worse customer service. Big brands have more to protect; some small electronics manufacturers just don't care. Although LiCB makes no promises when it comes to warranty or troubleshooting, it does seem to deliver a reasonably reliable product.
Put it like this: if you're shopping for a CR2032 battery to run a critical item like a medical device, you'd do best to stick with the experts. But if all you need is to power your tea lights, the LiCBs may be worth a shot.
You may also be interested in some of the top-quality solar phone chargers from our list. Take a moment to check them out.
Key Features:
2 packs of 5 batteries each
3 years shelf life
No mercury
Specification:
Brand

LiCB

mAh

240

Volt

3

Shelf Life

3 years

Battery Count

10
Higher capacity than some CR2032s
Slightly spotty reputation
Nightkonic CR2023 Batteries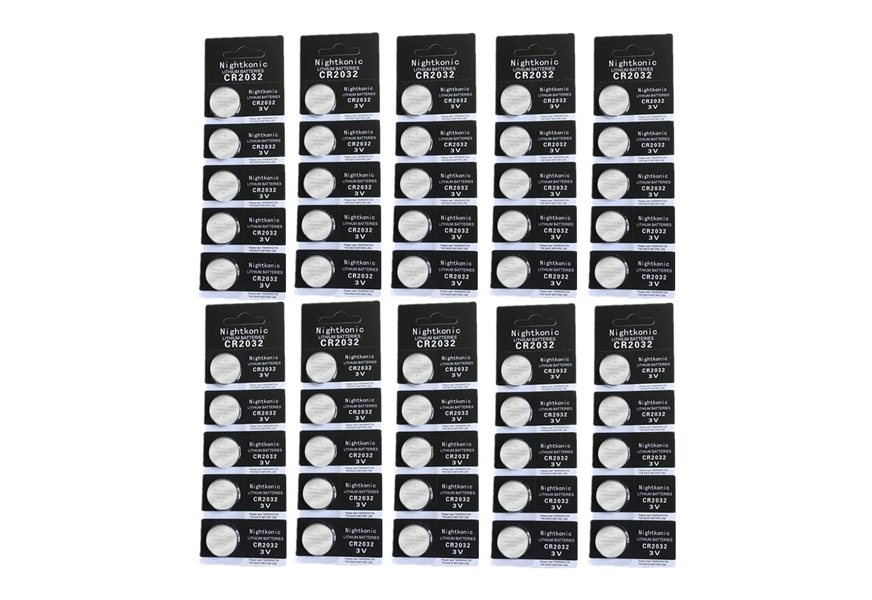 Nightkonic leverages the quantity principle to deliver its CR2023 batteries. Interestingly, it doesn't seem to sacrifice quality any more than most of its pricier competitors.
The Nightkonics are nothing special. Not nickel-coated, no special technology; just the thing itself. A 230 mAh capacity is the only semi-noteworthy spec.
The brand differentiates the product with quantity at the price point. As of this writing, you couldn't get more relatively reliable CR2032 batteries for cheaper unless you perhaps went through illicit channels. Even then, I'm not convinced — if you made your product much cheaper than the Nightkonics, the crime wouldn't be worth the payoff.
At any rate, the vast majority of all negative comments are typical: short or no life in some pieces on delivery. Complaints are similarly dispersed as more expensive competitors. For your money, Nightkonic might be the way to go if you want a lot of extra ammo.
For some awesome on-the-go gadgets, check out our guide on the best-selling wireless chargers.
Key Features:
50 batteries included
230 mAh capacity
Specification:
Brand

Nightkonic

mAh

230

Volt

3

Shelf Life

3 years

Battery Count

50
Value/Quantity
Decent reviews
Some quality control issues observed
XLUX Rechargeable LIR2023 Set CR2032 Batteries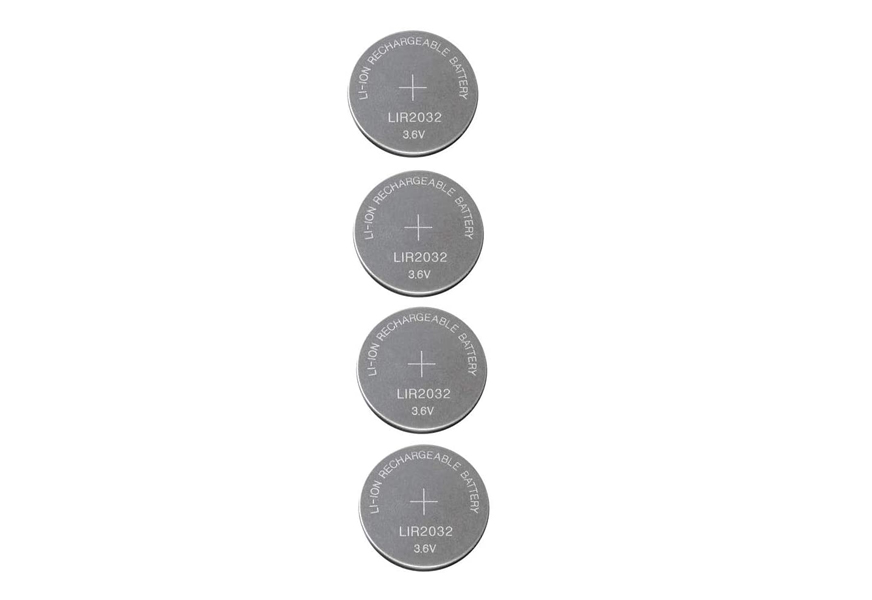 XLUX's rechargeable lithium coin battery set is a good place to start for those interested in reducing their CR2032 waste profile. The wall plug charger comes with 4 LIR2032 batteries (LIR = lithium ion, rechargeable). It's compatible with both European and United States plug styles.
Increasingly, we're paying the price for reducing our carbon footprint in increasing lithium extraction. The process is highly water-intensive, and lithium is a non-renewable resource.
Instead of churning through CR2032 batteries (dropping the dead ones off at an approved recycling center), try a rechargeable LIR2032. Be aware, there are a couple critical performance differences between the two. 
First, rechargeable LIR2032s sometimes achieve higher voltage than CR2032s. That means they may not be compatible with every device. LIR2032s use higher voltage because their capacity is not as high as CR2032s. That being said, they won't last as long. Users should calibrate their expectations accordingly; the trade-off is a re-usable, lower performing item versus a single-use, potentially highly performing item.
The charger indicates battery status with LED lights. Some users are skeptical about the charger. It's important to note it's possible to misuse the charger: putting regular CR2032s in it can cause a short circuit.
All things being equal, XLUX's LIR2032 rechargeable battery set promises better sustainability than single-use CR2032s. There is a difference in performance, but it could definitely save heavy coin battery users money over the long haul.
Key Features:
Charger and 4 rechargeable LIR2032 batteries included
Batteries are same size as CR2032s
Specification:
Brand

XLUX

mAh

45

Volt

3.6

Shelf Life

Rechargeable

Battery Count

4
Rechargeable CR2032 batteries cut down on waste
Never run out of batteries
Lower capacity
Higher voltage can be incompatible with some devices
Why Trust Us
Testing watches, electronics, and general home gear gives us a consistent need for CR2032 batteries. As we've gone about finding and reviewing the best gear on the market, some of the best supporting tech has come to the surface. We've tested some of the longest lasting CR2032 batteries, as well as some of the cheaper entries.
Who This is For
Anyone who uses CR2032 batteries and wants to find the ones that work best for them. Whether you want long CR2032 battery lifetime for your watch, or a rechargeable entry for your home lighting, it's here.
How We Picked
2 qualities really stand out in CR2032 batteries: reliability and lifetime. As one of our experts succinctly said, "I just want a [expletive] battery that I can forget about for a year." Wouldn't that be nice? We also looked at reliability; it doesn't matter how long a battery's supposed to last if it burns out before then.
How We Tested
We've tested various lithium CR2032 batteries during the everyday process of reviewing gear. Our experience typically involves watches; we've performed most of our testing involving remotes, LED mood lighting, etc. off the clock. In our experience, we've never encountered an alarming situation like a leak, explosion, or early burnout.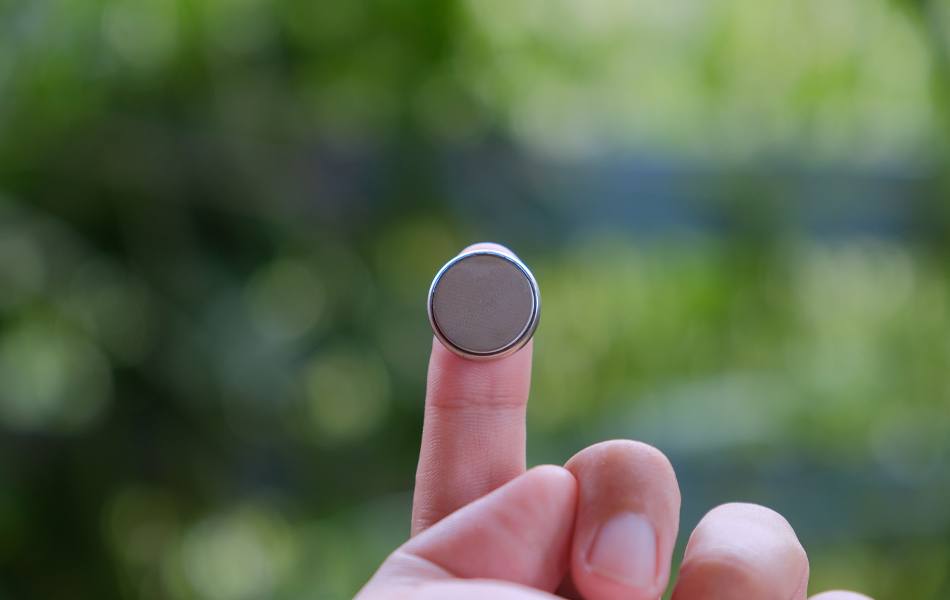 Features to Look for in CR2032 Batteries
Capacity and Voltage — As a general rule, CR2032 battery voltage is 3V. It can vary by half a volt or so and might read differently depending on the battery's age and use.
Capacity is measured in milliampere-hours (mAh). Many CR2032 batteries have between 190 and 225 mAh capacities. What does this mean? Essentially, a CR2032 with a 200 mAh capacity can deliver 200 milliamps of current for 1 hour. Or 400 for half an hour. Or 100 for 2 hours. And so on. Get the picture?
Here's a handy resource to help demystify mAh.
Temperature Tolerance Levels — CR2032 batteries have a temperature tolerance from anywhere between -22- and 185-degrees Fahrenheit. Not every CR2032 battery will tolerate such extremes, but many can handle a very wide range of temperature.
We'll list temperature tolerance in each product review.
Shelf Life — Passive discharge limits shelf life in batteries. CR2032 batteries generally discharge at about 1% per year. Under some conditions, the rate may be a little higher.
Regardless, shelf life is the amount of time it takes for the battery to lose 10% of its initial capacity.
Leak-Proof Lithium-Ion Batteries — It's very rare that fluids leak from a CR2032 battery, especially if it's not damaged.
Many brands specify that their CR2032s are leak-proof. But unless it's somehow punctured, it should never leak.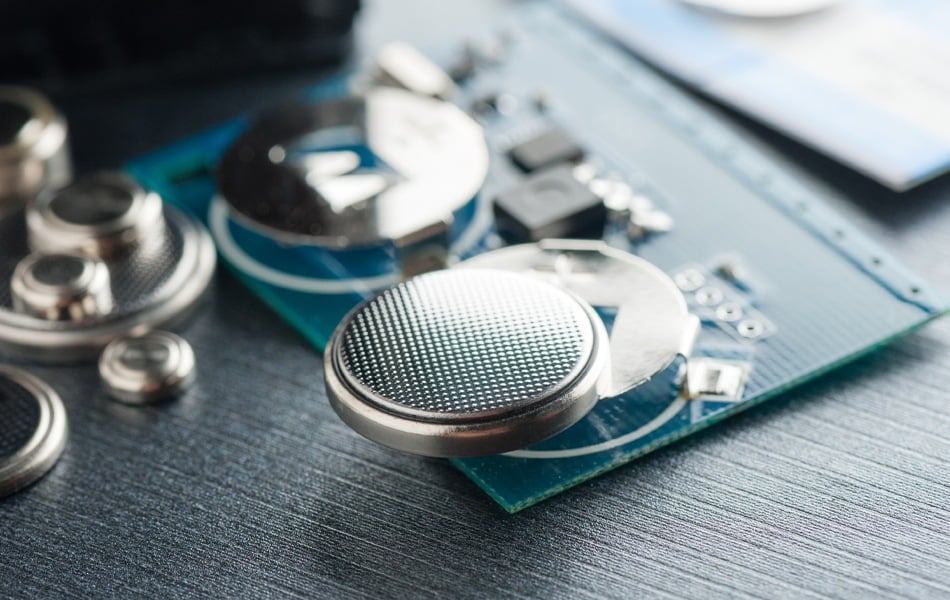 CR2032 Battery FAQ
Q: What is a CR2032 battery?
A: A CR2032 battery, often called a button cell battery, is a 3V cell often used in small electronics. Watches, small remote controls, wireless doorbells, calculators, etc. usually use lithium CR2032 batteries.
CR2032 battery dimensions are about 20mm x 3mm.
Q: Do CR2032 batteries contain more toxic chemicals than other batteries?
A: Not really. Every battery uses chemicals and compounds that are harmful to us and the environment.
The difference is that generally, we don't consume or come in direct contact with what's inside the battery and isn't supposed to get out.
Lithium is harmful and environmentally costly but very widely used. The world's growing problem with lithium batteries is well-documented. CR2032 batteries also use an array of other common battery materials like zinc and manganese dioxide.
Interestingly, hemp batteries are non-toxic and have outperformed lithium batteries in tests. Just sayin'.
Q: How do you dispose of CR2032 batteries properly?
A: Any lithium battery should be recycled at a battery/device drop-off location. To find one near you, go here. Lithium and other toxic battery chemicals leech out of punctured batteries in landfills, making their way into soils and waterways.
Q: How long should a CR2032 battery last?
A: This is a moving target. Many last around 2 years, and some manufacturers claim a CR2032 will last up to 10 years in their devices. Say your smoke alarm uses a CR2032, and so does your watch.
The smoke alarm almost never draws any power, but your watch operates constantly — and, depending on the features, sometimes draws additional current. Clearly, the battery in the smoke alarm will last longer.
Sources:
mAH Specification Of A Battery- Explained - Learning About Electronics
Hemp Batteries. What Are They? - HempBuzz
Sign Up Now
GET THE VERY BEST OF GEARHUNGRY STRAIGHT TO YOUR INBOX