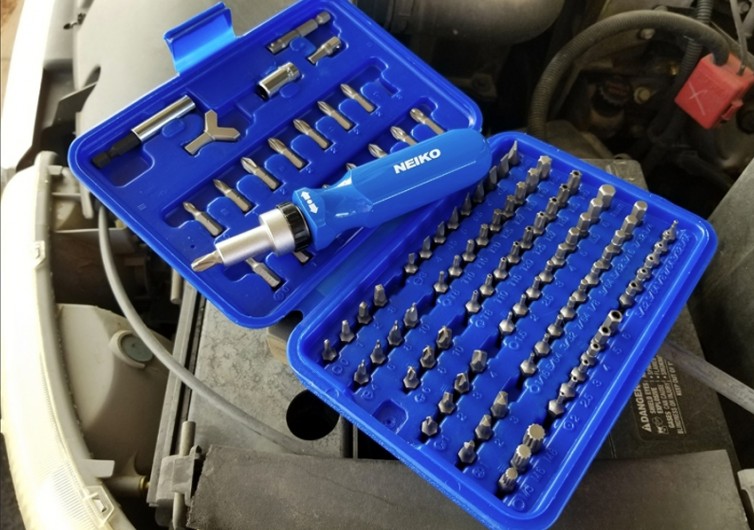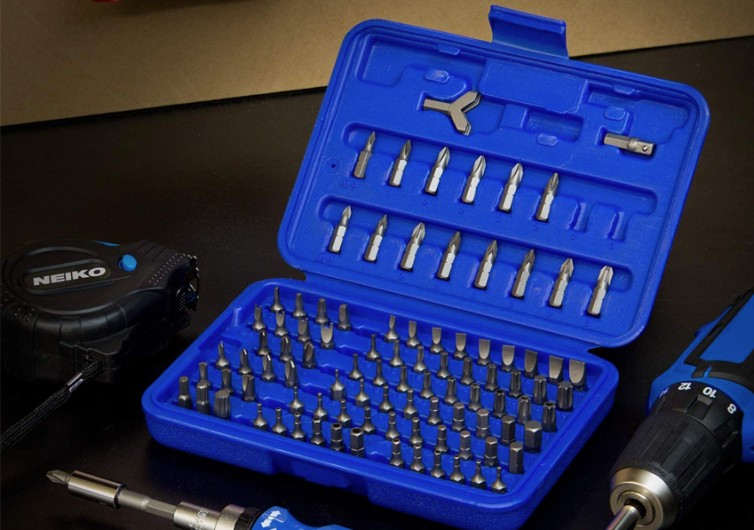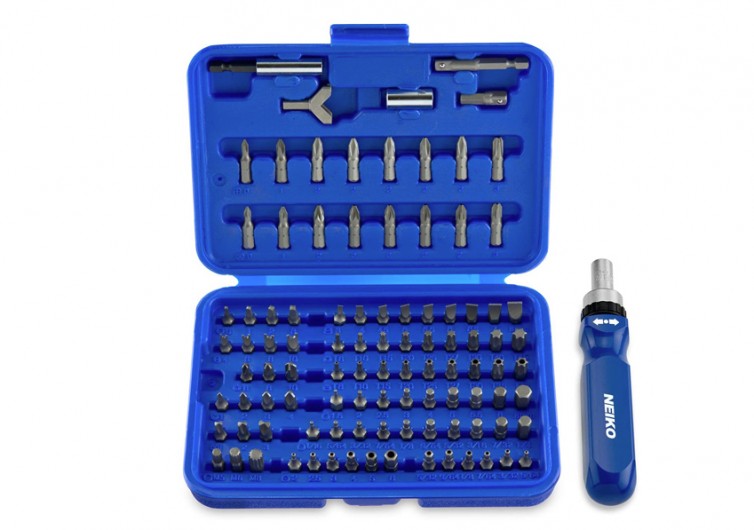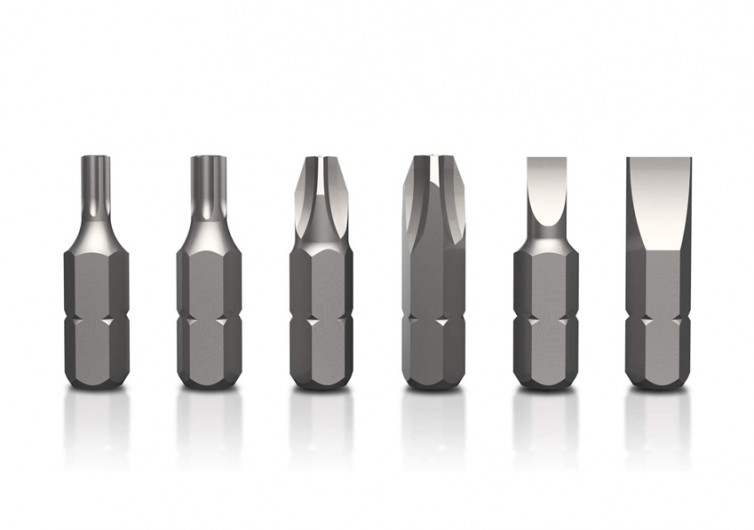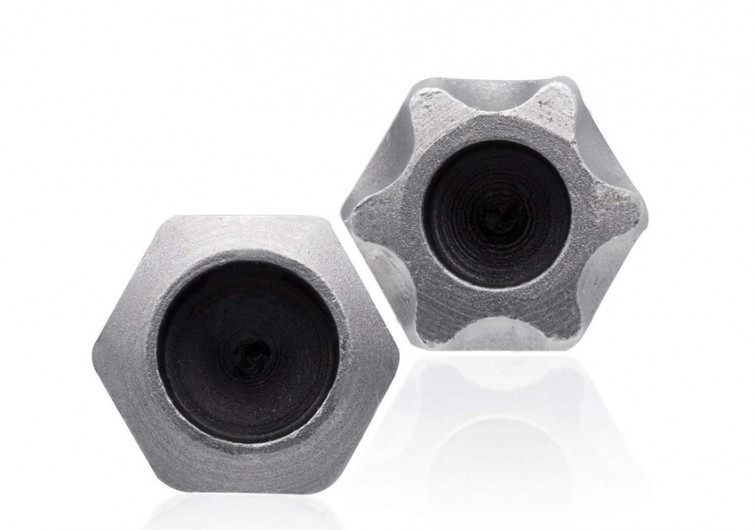 GearHungry may earn a small commission from affiliate links in this article.
Learn more
Cheap and Complete: Neiko 101-Piece Ratchet Screwdriver Set
It's not every day you can buy a bit set that numbers in the triple digits, plus a ratcheting screwdriver, for less than $25.
Wait — actually it is. That's the deal Neiko offers every day on its 101-piece ratchet screwdriver set. The kit includes the very heavy (but solid) driver handle, an extension, a plastic case, and ten bits in the extremely common #2 Phillips size.
During my testing period, I judged myself to be as satisfied as a cheap screwdriver could make me. There were a few weird things, like the screwdriver's sheer weight and the flimsy translucent hinge on the case. But everything worked out other than that, and the price was definitely right.
The Good: Neiko Ratchet Screwdriver Utility
Even though I knew the Neiko kit contained 100 bits, I found myself surprised at how extensive it was. I didn't look all that closely at it online, so when I opened it, I was impressed to find drivers for security fasteners — and happy with the ten #2 Phillipses.
Now, unless you're a technician who installs public fixtures, you might not find yourself using security drivers a lot. A security fastener is a kind they use on bathroom stalls or park benches, or for attaching anti-skateboarding cleats to concrete surfaces.
A-HA! There's your huckleberry; everything that can be installed can also be uninstalled. This concept, of course, introduces myriad possibilities. We would never advocate for stealing public property, per se, but removing those dumb metal cleats that stop skateboarders from skateboarding seems more like public service.
But whether or not you use the security bits, the Neiko kit also includes most of the typical bits you'd need every day. Aside from the Phillips array, there are plenty of square, hex, and star drive bits. I liked the way they fit into the case, too — they were all easy to get out and put back, without being loose.
Actual testing went smoothly. I was a little concerned at first because the ratchet did feel somewhat cheap. The head wobbled on the handle, and the ratchet action itself seemed a bit loose. But I torqued it as hard as I could on a few occasions and nothing ever sheared or broke.
The Bad: Neiko Ratchet Screwdriver Issues
I didn't find every single aspect of the Neiko 101-piece ratchet screwdriver kit totally satisfying. The bits themselves were inoffensive, but the case and the handle did set off my "this tool is crap" radar.
The case: first of all, it doesn't hold the screwdriver. My response to this issue is: "What? Why not?" There's really no evident reason why it shouldn't, so we have to conclude it's the effect of either laziness or corporate greed. Second of all, the "hinges" on the lid and closure were awful. It's just thin plastic that bends, and in my case, it was so thin that I could see through it. I could tear the lid or the latch off by hand with maybe a 3 out of 10 on the Hulk-Smash scale.
Then there's the handle. It's really not that bad, but it's heavy as hell and it gets pretty slippery when wet. Using it all day every day, especially as part of your day job, would be a drag. I guess the tool makes up for its dearth of user comfort with durability. But if that's an intentional tradeoff on Neiko's part, it seems like overkill.
Review Bottom Line: Cheap, Not Awful, and Plenty of It
In my review, the Neiko 101 piece ratcheting screwdriver set moved the needle in the right direction. It's not fancy, nor is it particularly comfortable to use intensively, but it does the job and the price is right. You can get the set for $24 MSRP on Amazon — or skip the somewhat problematic ratchet handle and pay $14 MSRP for the 100 bits.