Best Shoe Stretchers In 2022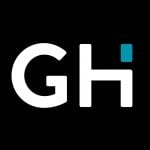 This product guide was written by GearHungry Staff
Last Updated
February 20, 2019
GearHungry Staff
GearHungry Staff posts are a compilation of work by various members of our editorial team. We update old articles regularly to provide you the most current information. You can learn more about our staff
here
.
GearHungry may earn a small commission from affiliate links in this article.
Learn more
It would be interesting to know how many pairs of perfectly good shoes wind up collecting dust simply because the owner realized after wearing them once or twice that they were just a little too tight. The sad part is that it doesn't have to be so. Shoe stretchers have been with us for centuries yet they continue to languish in relative obscurity. And because many folks A) aren't aware they exist or B) don't know where to get them, untold numbers of shoes go unworn or simply get donated to charity a week after they're bought. If you have a pair of nice shoes that are a little too tight to be comfortable don't give up on them. Get some shoe stretchers instead. Below are the best shoe stretchers out there for 2019.
The Best Shoe Stretcher
Deluxe Wood Shoe Stretchers
Deluxe brand Wood Shoe Stretchers require very little instruction and can turn a currently unusable pair of shoes into your pride and joy. They slip into your flat shoes with little effort and have a simple screw mechanism on the back that allows two way adjustment of both the width and the length of your shoes.
The twisting knob is how you set the length adjustment. Just a couple of turns to set it up and then a couple of more to push toe and heel out. Just remember; if you see the stitches stretching you've pushed things too far. What you want to see is some tension in the surface but no separation in the seams.
To adjust the width of the toe box you twist the metal handle at the end of the shoe stretcher setup. This drives the two forward pieces apart horizontally and creates space for your toes to move and breathe. Once you've achieved the positioning you want and need leave them overnight.
Key Features:
Two way shoe stretchers.
Adjust the width and length of your shoes.
Fashioned from solid pine.
Two stretching methods: metal bar and knob.
Easy to use.
Work with most men shoes.
HOUNDSBAY Men's Cedar Shoe Stretchers
These beautiful and highly functional solid cedar shoe stretchers are an extraordinary value and will allow you to rescue your prized leather shoes from the closet and put them back into action making you look good. They're both aesthetically and functionally sound, are easier to use than they might appear and will last for decades. The central axis is spring loaded so that the stretchers conform to your shoes the minute you put them in. Their wide heel helps preserve the proper heel shape, which can sometimes suffer from inferior shoe stretchers.
These aromatic "shoe trees" as Houndsbay calls them (using the traditional name) are fashioned from heartwood; the older, harder central portion of the trunk. This gives them an incredible toughness and durability and ensures they're not going to lose their shape if exposed to moisture. In fact, heartwood absorbs moisture which helps maintain the integrity of the leather.
Even if you don't need to stretch your shoes in any particular direction you should have a set of these outstanding shoe trees and use them in your best shoes every night to help maintain their shape and integrity. They'll help guarantee the investment you made in your high-quality footwear and they'll always be there to help you break in new boots like a pro. Great build quality, beautiful and aromatic they're our runaway Best Value. 
Key Features:
Beautifully crafted from red cedar.
Refreshing light cedar scent.
Each stretcher is marked L or R.
Dissipates odor and absorbs moisture.
Spring loaded center retains proper shoe shape.
Buy a pair and Houndsbay plants a tree.
Specification:
Brand

HOUNDSBAY

Weight

1.7 pounds
Eachway Professional 2-Way Premium Shoe Stretcher
The Eachway Professional 2 Way Premium Shoe Stretchers are similar in concept and execution to the Deluxe brand shoe stretchers with one important difference. Where the Deluxe are crafted from wood Eachway fashions their shoe stretchers from polyurethane and steel. Which is better? From a functional standpoint it's hard to tell. From an aesthetic standpoint we'd prefer the wood but we can't deny these Eachway stretchers perform their duties without fail.
Like the Deluxe stretchers you adjust the length by turning the adjustment knob at the back end of the axle. First a few to place the stretcher properly in the shoes and then a few more to push the toe box and heel outward just a bit. To make horizontal adjustments across the toe box grab hold of the bend at the end of the axle and give it a turn or two. This will cause the two portions in the toe to separate, creating space. Just leave them in overnight and you should be good to go.
The Eachway Professional Shoe Stretchers aren't going to win any beauty pageants but they will help you breathe new life into your favorite shoes.
Key Features:
Fashioned from polyurethane and steel.
Fits left and right shoes.
Adjustment knob moves the stretcher.
Best on flat shoes.
Reaches all corners of the shoe.
Eliminate break in period.
Specification:
Brand

Eachway

Weight

2.35 pounds
Shoekeeper Wooden Shoe Stretcher
If you're a lover of quality footwear and quality woodwork the Shoekeeper Wooden Shoe Stretcher will have both ends of your smile turned way up. There's nothing complicated here. This is Old World technology that's dependable and discreet and will save your feet from a world of hurt.
It has bunion and corn inserts that enable you to carve out some extra space in unusual places and the wooden shoe stretcher can be used on the right or left shoe. That's right. There's only one. Which is not at all unusual in the world of shoe stretchers. If you want a matched pair just order two.
First, place the bunion knobs where you need them to be. Then spray some softener on the shoe where you want it to expand. Then slide the stretcher into the shoe. Once it's in place turn the crank at the back of the axle and the toe box will begin to slowly spread apart. Proceed slowly, making sure you're not putting undue stress on any seams and stop when the surface of the shoe is taut. That's it. Wait overnight and you're done.
Key Features:
Beautifully crafted hardwood.
Can be used on either shoe.
Bunion inserts included.
Corrects width and length.
Works best with softening spray.
Built to last a lifetime.
Eskyshop Two Way Professional Wooden Shoe Stretcher
Eskyshop Shoe Stretchers provide 2-way relief from shoes that are just a hair too small to wear comfortably. They're crafted from natural hardwood and steel, sport a beautiful clear finish and have a super easy adjustment mechanism that will transform your pain amplifiers into the most comfortable shoes you own.
There are bunion knobs you can attach in a variety of places to provide relief, the stretchers can be used for either men's or women's shoes and there's a barely needed instruction manual just in case you get lost in the process. Like the Shoekeeper they're sold one at a time and are compatible with both left and right shoes.
Simply install them in the shoe, turn the knob to adjust the length (not too much now) and then give the lever at the far end of the "axle" a twist or two to create some space in the toe box. Leave them overnight and your shoes are ready to hit the pavement once more.
Key Features:
Natural hardwood and metal.
Unisex design for men and women.
Works overnight.
Bunion knobs included.
Width extension only.
Simple turning mechanism.
Specification:
Brand

Eskyshop

Model

SYNCHKG077612

Weight

11.4 ounces
2 Way Cedar Wooden Shoe Stretcher For Men
The final item on our list of best shoe stretchers are these 2-way wooden shoe stretchers carved from beautiful cedar hardwood and featuring the now-familiar knob/screw expansion mechanism. They're easy to use, have a delightful scent that's going to fancy up your bedroom and can be employed on either men's or women's shoes with equal effectiveness.
These universal shoe stretchers can be used to fine tune the fit of brand new shoes, help do an end run around the break in period or just be slid into your favorite shoes every night to keep them looking their best. Turn the knob to enact lengthwise stretching and/or turn the screw to widen the toe box to your liking. There are also plugs that can be inserted at various points to create space and relieve pressure on bunions, corns and calluses.
As with the other shoe stretchers just leave them in overnight and your shoes should be good to go in the morning. If they need a bit more stretching repeat a second time.
Key Features:
Beautiful cedar hardwood.
3 sizes for men or women.
Ideal for flat shoes.
2 way shoe stretchers.
Simple wheel shaped handle.
Universal fit.
Specification:
Brand

West Light

Model

ST Large

Weight

1.95 pounds
Shoe Stretcher Buying Guide And FAQ
If your shoes are pinching your feet in the toe or heel sections or they just feel like they're a 1/4 size too small all around, you should pick up shoe stretchers without delay and set things right. Shoe stretchers can be the difference between a beautiful pair of shoes that disappear into the dark recesses of your closet and shoes that you wear proudly and comfortable for months and years. But how do you know what to look for in a pair of shoe stretchers? Below we'll tell you.
How We Chose Our Selection Of Shoe Stretchers
Shoe stretchers have been around for longer than we can reckon. But in recent years they haven't exactly been at the forefront of the discussion when it came to clothing accessories. So it came as a bit of a surprise to us just how many different shoe stretchers there are on the market today. It demonstrates that good ideas have legs. We sifted through dozens of different shoe stretchers and put them to the test looking at build quality, materials, ease of use and more before we settled on the ones that made our list. Brand names didn't carry a lot of weight in this particular search nor did reviews, since this is the type of product you really need to hold and work with to get an accurate feel for. Price however, is always part of the evaluation equation since we treasure any opportunity to provide value to our readers.
Types Of Shoe Stretchers
There is more than one type of shoe stretcher and more than one material that goes into making them. Here is a general overview of shoe stretcher types and materials.
The one-way stretcher - The one-way shoe stretcher does just what it says it does. It stretches your shoes in one direction. Its job is to create space in the toe box of the shoe, widening it and releasing toe to toe pressure that can cause blisters and calluses and make walking a very unpleasant experience. A wider toe box will go a long way toward staving off corns and bunions as well. The one-way shoe stretcher is normally used on flat shoes.
The two-way shoe stretcher - If you purchased a pair of shoes because you loved the look even though they weren't a perfect fit, you can give them a general stretching out with the two-way shoe stretcher. They won't add 2 sizes to the shoes but they can make the difference between discomfort and comfort. The two-way stretcher is sometimes used just to circumvent the break in period on a pair of shoes.
Boot stretchers - The boot stretcher is good for side stepping the break in period of work boots, hiking boots and even Western style boots. High heel boots will require a different sort of stretcher (see below) because of the particulars of the sole. But for most boots a standard boot stretcher will get the job done.
High heel shoe stretcher - Because of the unique configuration of high heel shoes and boots you need a shoe stretcher that is designed specifically to match them. In most cases the high heel shoe stretcher is used to widen the toe box to relieve pressure from the foot being thrust forward. High heel shoe stretchers often come in more than one size so make sure you get the right size for your shoes or boots when buying them.
Toe box elevator - Sometimes the problem with a pair of shoes is not that they're too narrow in the toe, it's that they're too low in the toe. The toe box elevator or raiser pushes upward on the toe box creating topside space for your toes to move and breathe. This type of shoe stretcher also prevents chafing and blisters.
Materials - Shoe stretchers are available in 3 different materials:
Wood - For our money it's hard to beat shoe stretchers fashioned from a beautiful hardwood like oak, cedar or maple. They not only do a great job they also impart a timeless scent that makes your whole closet smell better. If properly cared for you'll be handing your cedar shoe stretchers down to your son who will pass them on to his son etc etc. Just be aware of pine stretchers masquerading as hardwood however.
Plastic - Plastic is the second most popular material used to make shoe stretchers. While it's undeniable that stretchers fashioned from high strength plastic will last you for years and years and that they often cost noticeably less than hardwood stretchers they don't have the panache that wood shoe stretchers bring to the table. Still, for countless people around the world plastic shoe stretchers are a lightweight, affordable, easy to use way to make their new shoes fit properly.
Metal - As is the case with wood, metal shoe stretchers run the quality gamut from cheap to expensive. At the low end of the spectrum are metal stretchers fashioned from cheap aluminum. They'll do the job certainly. But they aren't the kind of thing you boast about to your friends. At the other end of the spectrum are shoes stretchers made from high quality stainless steel. They look great, work well and will stand up to the closest scrutiny by friends, family and anyone else you want to show them off to.
Features To Look For In Shoe Stretchers
It might seem on the face of it that all shoe stretchers are the same and you can just swap one out for any other and not skip a beat. But that's like saying all basketballs are created equal. Sure, they're all round and inflated and when you toss them to the ground they all bounce back. But the similarities stop there. Same with shoe stretchers. They're all designed to slide into your shoe and with a little cajoling stretch them out and make them more comfortable. But the similarities stop there. If you're looking for shoe stretchers keep the following things in mind:
Purpose - As we described above there are different shoe stretchers for different kinds of shoes. If you aren't careful and pick up a high heel shoe stretcher it's not going to help you with your loafers. Also, be sure to get a pair that will tackle the problem you're having. If your problem is that the top of your toe box is rubbing the top of your big toe you don't need a one-way shoe stretcher. You need a toe box stretcher.
Material - We just looked at the 3 different materials used to make most shoe stretchers. You have to decide if quality and durability are worth spending a few more bucks on. If not get some pine or aluminum or plastic shoe stretchers. If quality is an issue make sure to pick up some cedar or oak or stainless steel shoe stretchers.
Size - Not all shoe stretchers will fit all size shoes. While most men's shoe stretchers are one-size-fits-all some manufacturers break it down into finer categories like sizes 6-9 and 10-13 etc. Make sure the shoe stretchers you buy will fit your shoes.
Extras - Some people want shoe stretchers for the express purpose of gaining relief for their bunions and corns. Some stretchers are designed to accommodate this need and some are not. Make sure the shoe stretchers you buy have the extra features you need.
Durability - When it comes to durability it's hard to beat what cedar or other hardwoods have to offer. If properly taken care of they can literally last for centuries. And while we all know that plastic dumped in the ocean will also last a good long time plastic shoe stretchers are unlikely to retain their structural integrity, (which is what gives them the ability to properly stretch your shoes), for more than a few years.
Directions For Using Shoe Stretchers
Stretching shoes is actually easier than it seems. In fact, it's so easy people are often tempted to go too far, too fast with it and wind up damaging their shoes. The following steps represent the way to use an average set of shoes stretchers on a decent pair of low-rise leather shoes.
If the shoe stretchers have a bunion attachment you're keen to use insert them into the holes that make the most sense.
Treat the area or areas you want to expand with the relaxing fluid. This will help loosen up the molecules that make up the leather and make it more agreeable to expansion.
Insert the stretcher (with or without bunion attachments) into the shoe. Most have a built in handle or knob that you turn to generate expansion. Turn the knob or handle until you see visible evidence of pressure being brought to bear on the surface of the shoe. Do not turn the knob or handle until the seams start to stretch. Only until the outside surface of the shoe is taut in the area you want to expand.
Leave the shoe stretcher in overnight. Or, if you need even more expansion leave them in for a couple of days cranking the knob just a bit after the first night.
Remove the shoe stretcher by turning the handle or knob in the opposite direction. Then try on your shoes.
If they need to be a little bigger repeat the process. But again, be careful not to push the stretcher so far that it compromises any stitching.
Shoe Stretcher FAQ
Q: Do shoe stretchers really work?
A: Yes. They stretch your shoes typically over the course of one or two nights to accommodate the vagaries of your feet. Within reason of course. For instance, you can't use shoe stretchers to turn your size 9 shoes into size 10 1/2 shoes. But you can make your size 9 shoes wider in the toe or a bit wider in the heel to accommodate you.
If done right shoe stretchers can make your current cramped shoes feel like they were custom fit for you. Because, in a very real sense, they are. You might also have some older shoes you had given up on in the past because they were too tight. Shoe stretchers can help rescue them from the bottom of the closet too and put them back in action.
And one more thing: Some folks think that shoe stretchers are a one-time thing. Like you stretch your new wingtips and then toss out the shoe stretchers. Nothing could be further from the truth. Especially when it comes to shoe stretchers fashioned from hardwood like cedar or oak. Even some of the better made plastic shoes stretchers should provide years of service.
Q: How long does it take to stretch shoes with a shoe stretcher?
A: For an average pair of leather shoes that need to be expanded a bit in the toe or another area the best shoe stretchers should get the job done overnight. For shoes with thick leather you may need to leave the expander in for a full day or two but in the vast majority of cases that should be enough.
Q: Can leather shoes be stretched?
A: Absolutely, in fact most shoe stretchers are designed specifically to work with leather, suede and other such natural materials. Shoe stretchers will not work so good on vinyl shoes since vinyl is not engineered to have a lot of give.
Q: How can I stretch leather shoes fast?
A: Attempting to force your leather shoes to stretch faster than they want to is bound to result in damage to the integrity of the leather, broken stitching and expensive repairs. Remember, that while leather will stretch over time the operative phrase there is "over time". You can promote stretching by using a high quality shoe stretcher and the relaxer fluid that typically comes with them. But if you try and force the process your leather shoes are going to pay the price.
Considering that for most shoe stretchers "over time" simply means "overnight" or "in a day or two" you might think about simply planning a little further ahead instead of trying to blow your shoes up like a balloon 10 minutes before the big date. If you try any of the various hacks out there on the web that promise to expand your shoes in a few minutes you can be reasonably certain that you'll damage either the leather or the stitching or both.
Q: Why should you use a shoe stretcher?
A: There are a number of reasons why someone should invest in shoe stretchers. The most obvious reason is that they can help save your shoes from the charity box. Not that there's anything wrong with donating nice things to charity but there's a time for everything. And you shouldn't have to give up on your new shoes before you even had a chance to enjoy them because they're too tight.
Beyond the simple principle of being able to enjoy your new shoes is the principle of getting what you paid for. Nice leather shoes are not cheap. And few are the shoe stores that will take back a pair of shoes that you've worn. Even if you've only worn them once. So if you get your shoes home and realize after wearing them to work one day that they're just too tight, shoe stretchers can adjust them for you and save you from wasting the money you spent on them.
The best shoe stretchers can also, as we've seen, help you gain relief from corns and bunions. This is a major plus that can allow you to enjoy your new footwear without having to suffer for it.
Sign Up Now
GET THE VERY BEST OF GEARHUNGRY STRAIGHT TO YOUR INBOX