Concealed Carrier Ankle Holster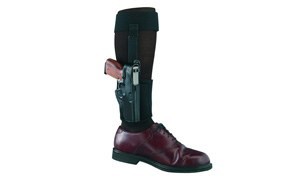 Gould & Goodrich G&G Ankle Holster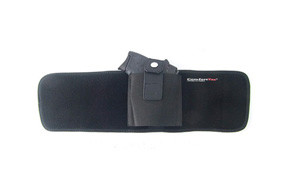 ComfortTac Ultimate Ankle Holster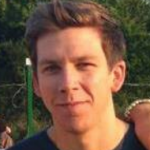 Anyone in a job that requires them to carry a firearm will know just how important it is to have a backup gun. Indeed, whether you're an armed security officer working in a bank or you are employed as a bodyguard, it certainly pays to have a plan B just in case your main firearm has jammed or you just need more firepower.
And even though ankle type holsters may not be the first choice for some with regard to carrying a concealed weapon whilst on duty, they're still extremely useful for a range of situations. However, just because searching for one of the best ankle holsters will turn out to be a very smart move, it doesn't mean it's easy to purchase a holster that will not let you down.
There are a few things that people looking to get hold of a good quality gun holster for the ankle will need to carefully consider if they are to avoid making a big mistake in the option they go for. Apart from ensuring the holster is made from good quality material and is unlikely to fall apart resulting in the loss of your concealed firearm, it's vital to buy a holster that's designed to hold the type of guns you use as backup.
Law enforcement officers, military personnel or minders of VIPs that could do with replacing their old ankle holster after experiencing a few issues should be in a better position to avoid opting for inferior products. One thing you'll discover when going through our list is that all our selections are holsters that shooters gun for.
Some of the better choices in gun concealment holsters for the ankle come with a couple of extra features such as a magazine pocket which could be utilized for keeping a small knife or a less deadly tool if need be. And if these extras don't blow you away, purchasing a holster that has a very long or in some cases, a lifetime guarantee is bound to give you more peace of mind.
Of course, suppliers of what they say are durable and comfortable ankle holsters that are unwilling to back up their products by offering a warranty are often the sort of company that we should avoid. Indeed, if we consider the ramifications of losing a firearm kept in an ankle holster whatever our job may be, failing to avoid this highly undesirable situation as a result of choosing poorly will surely be a real 'son of a gun'.
The Best Ankle Holster