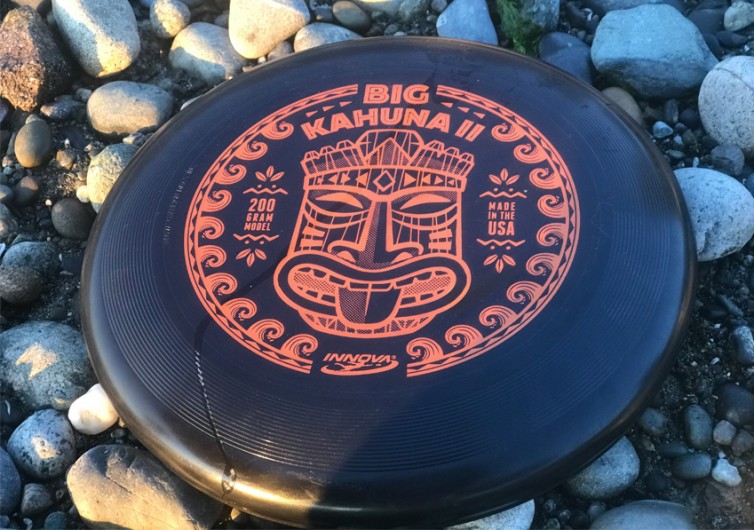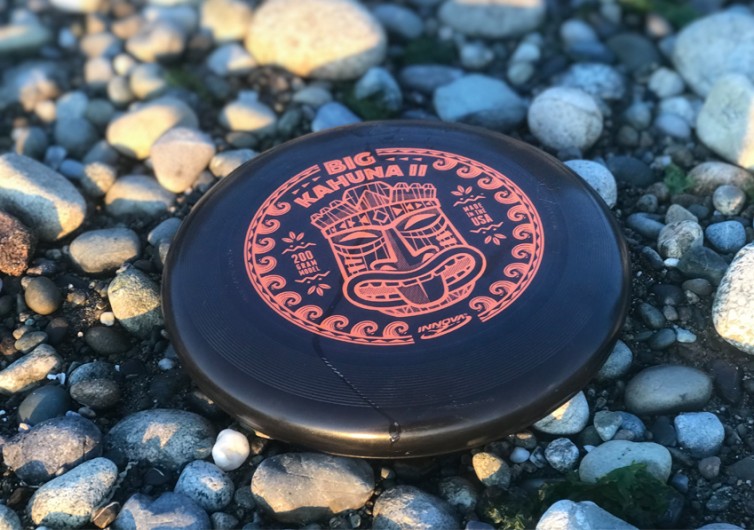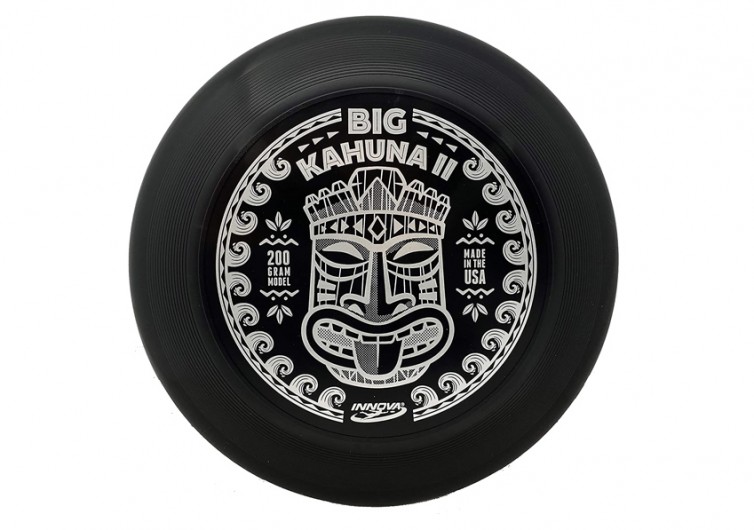 GearHungry may earn a small commission from affiliate links in this article.
Learn more
Straight Shooter—Innova Big Kahuna II Beach Frisbee
Heavyweight frisbees don't get enough love. These behemoths of the flying disc world are often overlooked or forgotten. However, in high wind scenarios, powerful throws, and high speeds, these frisbees remain stable as they charge through the air, breaking headwinds. Our favorite heavyweight frisbee is from Innova, one of the most well-respected frisbee companies. The Innova Big Kahuna II is a stable, durable disc perfect for beach days and high winds.
During testing, the Innova Big Kahuna Heavyweight lived up to its name, fighting the wind on the Puget sound while we played a game on the beaches of Vashon Island. This 200g frisbee might be a bit bigger than regulation size, but I was thankful for the extra weight in the wild winds that inhabit the Pacific Northwest. Even when soaring through headwinds that would throw any frisbee to the side, this disc barely fluttered and stayed true to course. This monster was rarely lifted or moved too far by the wind.
While the main beach we evaluated this beach frisbee on was rocky, it was still an excellent time. I should have chosen a brighter color (I opted for black), making it easier to find this product when lost in bushes or behind rocks. The recessed inner edge made one-finger catches and beer-can catch easy, and this frisbee even floats a bit in the water—which was helpful when we botched throws and had to go running out into the sound before it drifted too far. Again, a brighter color may have been smarter here, especially during a sunset game, but that was my own fault. Plus, black looks cool as hell.
While this frisbee isn't the answer for your disc golf game as it exceeds the regulation size of 175g, I do suggest it if you live in a windy area or need to send out long throws with lots of speed and power behind them. This frisbee is built for strong winds and solid throws but comes with a minimal MSRP of $12.99, making it easy to add to your collection.