Best Electric Can Openers In 2022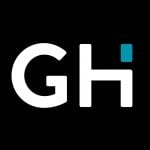 This product guide was written by GearHungry Staff
Last Updated
April 7, 2020
GearHungry Staff
GearHungry Staff posts are a compilation of work by various members of our editorial team. We update old articles regularly to provide you the most current information. You can learn more about our staff
here
.
GearHungry may earn a small commission from affiliate links in this article.
Learn more
Once upon a time, fruit and vegetables were grown and harvested in plentiful amounts but the food would quickly rot which was disastrous as it would not feed the masses over long, harsh winters. People became quite creative at finding ways to preserve their harvest and much of that involved cellars full of glass jars containing different pickled vegetables and fruit preserved in sugary syrup. This meant families would have the necessary supplies to get them through the barren seasons where nothing grows. Today, this same principle has been applied to cans and supermarkets have an abundant supply of fruit, vegetables and even meat packed in a way that ensured the product would be edible for months or even years.
We all know that canned foods are a great modern convenience. They are great to keep in the pantry and are readily available for quick, tasty meals. Unfortunately, the method of preserving the food in cans also comes with the calamity of trying to open them. Manual can openers are great when you're camping or hiking, but over time, they lose their effectiveness and those cans become very difficult to open. The surest way to open cans is with an electric can opener. These great little appliances make short work out of opening cans of any size. The best electric can openers won't take up a lot of space but will make meal preparation a lot easier.
The Best Electric Can Opener
Cuisinart Deluxe Stainless Steel Electric Can Opener
The Cuisinart Deluxe Stainless Steel Can Opener is one of our favorites for two reasons. First, it makes quick work of any metal can. The Power Cut™ blade is super sharp and it has a magnetic lid holder that keeps the can perfectly in place. This might sound like a prerequisite for any electric can opener but you'd be surprised at how many fall at this hurdle. The second reason is the way it looks. The brushed stainless steel housing looks great alongside any other luxury kitchen appliances and will fit in great with your kitchen design. You can also remove the activation lever, making it easier to clean.
Key Features:
Brush stainless steel housing
Power Cut™ blade
One-touch operation
Compatible with any sized can
Removable activation lever
Specification:
Brand

Cuisinart

Model

14073701

Weight

4.09 Pounds
Luxury look and feel 
Works with any cans 
Super sharp blade 
Cuisinart CCO-50N Deluxe Electric Can Opener
If your at-home recipes include lots of tinned food ingredients, then you certainly need an electric can opener in your life. While there are many products out there, there are few as stylish or elegant as the Cuisinart CCO-50N Deluxe Electric Can Opener. This can opener is incredibly beautiful with its chrome accents and sleek contours that create its lovely shape. Hence, it makes a perfect fit for any kitchen and, if anything, elevates the beauty of its environment. Adding to the design is the fact that it is also highly effective as it carries out its job with panache and efficacy.
Furthermore, this kitchen tool runs smoothly and only needs the push of a button to get it working. To this end, it is outfitted with a detachable lever for easier opening and thanks to the presence of a power cut, the can opener to slice through even the toughest lids with relative ease. Meanwhile, there is a magnetic lid holder also in place to further ease the process, and since it's made with BPA-free materials, you are entirely safe.
Key Features:
Powerful cut blade useful for any can size
Made with BPA-free materials
Easy and safe to use
Exquisite design that fits in well with your kitchen
Specification:
Brand

Cuisinart

Model

CCO-50N

Weight

2.43 Pounds
POHL SCHMITT Electric Can Opener
Every kitchen appliance is an investment that you purchase to deliver value while also lasting for a decent amount of time. The POHL SCHMITT Electric Can Opener gives you all of this and more with its impeccable design, which lets it work effectively while also remaining sturdy enough to go through thick and thin. Powered by a robust engine, this can opener runs smoothly, cutting open cans without leaving jagged edges that can cause accidents. On top of that, clutter is now a thing of the past with this appliance as it also contains a knife sharpener and a bottle opener. This results in a more organized kitchen and a cleaner countertop.
Also adding to its appeal is the additional space, deliberate drafted for hiding the cord, for easier and neater storage. More surprising still is how easy it is to clean, which is also thanks to the detachable cutting lever, which allows you to conveniently wash or rinse. To further sweeten the user experience, Pohl Schmitt assures every buyer peace of mind thanks to the supportive customer care available.
Key Features:
Equipped with knife sharpener and bottle opener
Impressive customer service and support
Storage compartment to keep the cord hidden
Useful for cans of any size
Specification:
Brand

POHL SCHMITT

Model

CO111

Weight

2.6 Pounds
Kitchen Mama Electric Can Opener
For those with limited kitchen space or those who like to cook over a campfire, this Kitchen Mama Electric Can Opener is an absolute winner. This electric can opener is powered by AA batteries so you can take this electric can opener with you anywhere. It's a great one to have in the kitchen too because you can open all the cans you need and then stash it in a draw. People with delicate hands or sufferers of arthritis will love this electric can opener because of its user-friendly ergonomic design. This means any standard sized can is effortlessly opened with the touch of a button. You can also say goodbye to those sharp and dangerous edges as this electric can opener punctures the can for smoother edges. Our guide to the best electric wine bottle openers offers more useful kitchen tools like this, so check them out.
Key Features:
Powered by a swift 1200rpm motor
Safe and easy to use by children and the elderly
Works with AA batteries (not included)
One year warranty and 30-day return policy
Specification:
Brand

Kitchen Mama

Model

CO-1100

Weight

8.5 Ounces
Opens cans effortlessly with the touch of a button
No more cuts from sharp edges
May require frequent battery changes
Cuisinart CCO-50BKN Deluxe Electric Can Opener
Never struggle to open your cans again with this compact and handy Deluxe Electric Can Opener from Cuisinart. It features a quality engineered motor system and precision power cut blade to get those cans opened fast. Open any standard-sized can with the single-touch operation and a magnetic lid holder. The activation lever is removable for easy cleaning and you can also keep the rest of this electric can opener clean with a quick wipe down. Keep this can opener on your kitchen countertop ready to use and you'll never need to struggle to get your cans opened again. For more amazing kitchen tools like this, check out our selection of the best bottle openers.
Key Features:
Cuisinart-quality engineered motor system
Precision Power Cut blade
Single touch operation
Works on any standard size can
Removable activation lever
Magnetic lid holder
Specification:
Brand

Cuisinart

Model

CCO-50BKN

Weight

2.54 Pounds
Easy to clean
Stylish and compact
Must be properly angled before use
Hamilton Beach Electric Automatic Can Opener with Knife Sharpener
The best kitchen appliances are the ones with more than one function, especially for those with smaller kitchens. This Hamilton Beach Electric Automatic Can Opener also comes with a knife sharpener making this a great appliance and a space-saving one at that. Its tall and sleek design with elegant brushed stainless steel will complement any kitchen decor and it also has cord storage in the base to further eliminate clutter in the kitchen. It has a removable cutting lever, making cleaning a cinch, and automatic shutoff so it won't keep turning after the can is opened.
Key Features:
Can Opener & Knife Sharpener in one
Extra tall and sleek design
Elegant brushed stainless steel
Automatic shutoff
Detachable cutting lever
One-handed operation
Specification:
Brand

Hamilton Beach

Model

76700

Weight

1.79 Pounds
Removable cutting unit for easy cleaning
Cord storage for clutter-free countertop
Hamilton Beach 76389R OpenStation Can Opener
Not everyone has Herculean strength in their hands so an appliance that can get those cans, jars, and bottles opened is a must. The Hamilton Beach OpenStation Can Opener is a friend in need when your hands can't get the job done on their own. This great electric can opener opens almost any container and that includes those hard plastic packages that even the strongest people struggle to open. The SureCut action opens cans on the first try every time so it will never let you down and the jar opener features a non-slip grip and sits neatly on top of the unit until you need to use it. Keep this kitchen gadget on your countertop so it's always on hand when you need it.
Key Features:
OpenMate Multi-Tool
SureCut action opens cans on first try
Removable and washable cutting unit
Non-slip grip on jar opener
Opens almost any container
Specification:
Brand

Hamilton Beach

Model

76389R

Weight

1 Pounds
Opens cans, lids, bottle tops, and even hard-plastic packages
Jar opener sits neatly on top of unit
Handle is a little flimsy
AmazonBasics Electric Can Opener
The simple, sleek and compact design is what makes this AmazonBasics Electric Can Opener such a great appliance to have in your kitchen. It safely opens most standard sized cans without snagging, which means no spillage. It features a powerful stainless-steel blade and an automatic stop safety mechanism. Stability is important in the kitchen and this is why you'll love the wide non-slip base. This gives you the ability to open cans using one hand and the magnetic lid holder is also a winner when you need your other hand for other tasks and when you're done, simply put your can opener in a cupboard, ready for the next meal. You may also be interested in some of the best knife sets from our list, so be sure to check them out.
Key Features:
Sleek, compact design
Opens standard-sized cans
Powerful stainless-steel blade
Automatic stop, on/off, and release/locking mechanisms
Wide, non-slip base
Magnetic lid holder
Specification:
Brand

AmazonBasics

Model

CO4400-UL-B

Weight

2.03 Pounds
Safely opens cans without snagging
Compact space-saving design
Automatic stop safety feature
Short cord means it needs to be right next to power outlet
Proctor Silex Power Electric Automatic Can Opener with Knife Sharpener
The Proctor Silex Power Electric Automatic Can Opener with Knife Sharpener is a reliable and handy appliance for any kitchen. It has been designed to open a variety of different size cans with an automatic shutoff for easy, hands-free operation. It is powerful enough for even tough cans with a twist-off cutting lever so you can easily clean your can opener when you're done. This two-in-one appliance means you can open your cans and keep your knives sharp. When you're done, the cord packs away neatly for easy storage. Our guide to the best mortars and pestles features more handy products for your kitchen, so check them out.
Key Features:
Twist-off cutting lever for easy clean-up
Designed to open many different can sizes
Automatic shutoff for easy, hands-free operation
Cord storage & Knife sharpener
Powerful enough for tough can opening
Specification:
Brand

Proctor Silex

Model

75217F

Weight

1 Pounds
Can opener and knife sharpener in one
Easy to use and clean
Leaves sharp edges around rim of can
Zyliss E930038U EasiCan Electronic Can Opener
Open those cans anywhere, anytime with the Zyliss EasiCan Electronic Can Opener. This is a battery-powered electric can opener that automatically opens cans with the touch of a button. This compact and portable can opener takes AA batteries and works on small, medium and large cans making it ideal for picnics, camping or even when you're making dinner in your kitchen. It features a red LED light to let you know when it's in operation and the lid lifts of instantly when the can opener has done its magic. You'll also love the way it cuts so smoothly, eliminating those sharp edges. Simply align it on the can, press the on button and you're done. For more must-have kitchen gadgets, check out our guide to the best graters.
Key Features:
Automatically opens can with one-touch
Red LED light indicates when can opener is in operation
Battery operated requiring AA batteries
Works on small, medium and large cans
Ideal for picnics, camping, and other outings
2-year warranty
Specification:
Brand

Zyliss

Model

E930038U

Weight

6.4 Ounces
Cuts smoothly with no sharp edges
Lid instantly lifted when done
Oster FPSTCN1300 Stainless Steel Electric Can Opener
Open your cans in style with this Oster Stainless Steel Electric Can Opener. Its sleek, tall design will look great in any modern kitchen but more importantly, you can open cans with hands-free operation. This electric can opener works fast thanks to the power-pierce cutting mechanism that makes short work of any size cans and the automatic shut off means this appliance will stop when the can is fully opened and the top stays put thanks to the magnetic lid-lifter. It also features an integrated bottle opener making this an incredibly versatile and functional electric can opener that makes opening cans fast and easy. Be sure to also check out our guide to the best spiralizers and add one to your kitchen collection.
Key Features:
Stainless steel electric can opener
Hands-free operation
Power-pierce cutting mechanism
Automatic shut off
Integrated bottle opener
Removable cutting blade & magnetic lid lifter
Specification:
Brand

Oster

Model

FPSTCN1300

Weight

2.91 Pounds
Retractable cord storage
Opens cans and bottles with ease
Won't work unless can properly aligned
Electric Can Opener Buying Guide & FAQ
Features To Look For In Electric Can Openers
Power Source–The whole point of an electric can opener is to quickly and efficiently open cans. The power source is important but it does depend on how often you need to open cans and where you plan on using your electric can opener most of the time. If you only even need to open cans at home, then a plug-in model is fine. However, if you like to cook outdoors, go camping or go on picnics with your family, the battery powered models may be a better option. Keep in mind though, that the battery powered models often lose effectiveness as the batteries lose power. This means you will need to ensure you have fresh batteries on hand both in your home or when you venture out.
Size –Electric can openers come in all shapes and sizes and the one you choose should be in direct to the size of cans you want to open. As an example, dog good often comes in really large cans so you want to have an electric can opener that can handle the size and load of the can. This is usually only possible with taller electric can openers and battery powered ones. Size can also be a factor in the power of the motor. As with most appliances, the larger the electric can opener, the larger and stronger the motor. If you find you are frequently opening larger cans, then ensure the electric can opener you have is strong enough to repeatedly open them.
Cutting Ability–Cutting through metal cans is tricky at the best of times which is why people love electric can openers. Some cut on the inside of the rim, while others cut underneath the rim. It's all a matter of personal preference but the most important thing is that the blade is made of a strong metal and the motor is powerful enough to do the job of opening all cans, large or small.
Space Constraints – These days we seem to have a kitchen appliance for every function you can imagine in the average family home. The ever-increasing amount of mod cons we surround ourselves with mean less space on countertops or in kitchen cabinets. The good news is that most electric can openers are quite sleek in design and won't take up much space in the kitchen. You can tuck them against the wall on any part of your countertop so it's ready to use or if you only need to use your electric can opener occasionally, the compact design means you can store it in a cabinet where it won't take up space unnecessarily. If space is limited, the battery-powered electric can openers may be a better option as they can usually be stored in a drawer.
Safety Features – There are a number of safety features available when it comes to electric can openers and it's good to consider all of them. The locking mechanism is important as it will hold the can securely in place during use. This prevents you from needing to grab the can and possibly injuring yourself. Another important safety feature is the automatic shutoff. The electric can opener should automatically turn off once it has gone fully removed the lid. If it fails to do this, it may start cutting more of the rim sprinkling metal shards into the canned food. This poses a significant danger for anyone eating the food.
Electric Can Opener FAQ
Q: What is an electric can opener?
A: As the name of this appliance suggests, an electric can opener is a small kitchen gadget that automatically and quickly opens cans. They are powered by either battery power or by plugging them in to a direct electricity supply. They do this by means of a round metal cutting wheel that rotates around the rim of a can and cutting through to remove the lid.
Q: Are electric can openers worth it?
A: Manual can openers are relatively cheap and easy to use. The trouble is, they do wear out over a short period of time and they do pose difficulties for people suffering from conditions such as arthritis. Electric can openers make the job of opening cans incredibly easy, but they do come at a price. This is due to the intricacies of putting together the motor and the mechanics while ensuring the can opener will last at least as long as the warranty period.
If you have strong, healthy hands, you may not need to invest in an electric can opener. However, if you find opening a can with a manual can opener challenging for whatever reason, then electric can openers are definitely worth it. Another factor to consider is how many cans you need to open. Even the healthiest hands are going to feel the strain of opening several large cans in one session with a manual can opener. If you open many cans with any frequency, you'll find an electric can opener a necessity.
Q: How long to electric can openers last?
A: Surprisingly, electric can openers can last for years before needing to be replaced. You may have seen one in your parent's or grandparent's home for most of your childhood. As with all appliances, the life of an electric can opener come down to quality and luck. You may buy a great quality one that barely makes it past the warranty period, or you may be lucky and buy a cheap electric can opener that will last you for several years.
Q: Are electric can openers safe?
A: The simple answer to this question is yes. Electric can openers on their own are relatively safe. However, the hazard is usually present once the can is opened. Some electric can openers puncture the can rather than cutting right into the rim so the edges will be quite smooth. Otherwise, if the rim is simply cut off, the edge of the lid and can be very sharp and will need to be handled with care.
Q: Can electric can openers be used to open ring pull cans?
A: There is no denying that ring-pull or pop-top opening cans are convenient and this generally eliminates the need for any type of can opener. The trouble is they are still an obstacle for those who lack hand strength or suffer from arthritis. Most electric can openers should be able to open any type of can and this includes ring-pull or pop-top cans. Check the instruction manual to ensure the electric can opener you plan on purchasing will be able to handle all types of cans. Even if you are usually strong and healthy, we all have moments when we may be recovering from an injury or are just having a bad day.
Sign Up Now
GET THE VERY BEST OF GEARHUNGRY STRAIGHT TO YOUR INBOX