Best Instant Cameras In 2021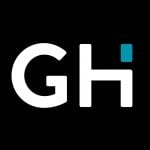 This product guide was written by GearHungry Staff
Last Updated
April 1, 2021
GearHungry Staff
GearHungry Staff posts are a compilation of work by various members of our editorial team. We update old articles regularly to provide you the most current information. You can learn more about our staff
here
.
GearHungry may earn a small commission from affiliate links in this article.
Learn more
Pictures have a way of capturing The Moment™ much better than even the most finely tuned eidetic memory ever could. Tracing all the way from cave paintings to Instagram, it's clear humanity loves to show off what happened, who was there, and remind you you're missing out on all the fun. If you're sick of missing out and want to be at the center of all history, it's high time you get your anxiously clicking fingers on the best instant camera.
These cameras combine the nostalgia of instant Polaroids with the convenience of modern technology. They bring the best of the past and the now together, giving you something much better to record memories on than a boring smartphone, but still with the instant gratification the modern man just loves. They're great for parties, travel, or just starting a whimsical record of your life. We've put this selection together to give you an idea of which camera is best for you, so take a peek through the lens and check it out.
The Best Instant Camera
Instant Camera Buying Guide & FAQ
How We Chose Our Selection of Instant Film Cameras
Brand - Everyone has a favorite camera brand and most find it difficult to shake from what they know and love. It might be because they have fond memories of the first camera they had, it might be because they've had bad experiences with other brands in the past, or maybe they've fallen prey to the marketing machine.
Whatever it is, we went through a variety of instant camera brands to find the best for you. The usual suspects are there, as you'd expect, but we've also thrown a couple of curve balls in you may not have heard of. This doesn't mean they're of lesser quality, though, and if you take the time to check them out, it might surprise you.
Reviews - Admittedly, we're no photographers, but the people who leave glowing, comprehensive reviews are. Even though we're not as informed about the nuances of instant cameras (and photography in general) as we'd like to be, we can at least rely on experienced customers to give us a snapshot of what to expect.
These reviews were vital in narrowing down a substantial selection to the nine you've seen above. They helped us make crucial decisions between one product and another, and as difficult as these picks were, se knew we were making them for good reason, so thanks reviews. We owe you a beer or two.
Price - We all know how expensive a photography hobby can be, especially when you're just getting started. With this in mind, we ensured we found a wide range of prices so that every budding photographer could indulge in their passion.
From effective budget models great for getting started to more expensive options you graduate to once you've finally cracked the code to perfect pictures, there's something for everybody. As elitist and exclusive photography can feel for some, this comfortable, versatile price range guarantees Polaroid photography will not die the sad, slow death we've seen other retro hobbies suffer from before.

Features To Look For In Instant Film Cameras
Film Capacity - Before buying your instant camera, find out its film capacity. This is the amount of Polaroid camera film the camera accepts at any one time. Fujifilm Instant Cameras fits a cartridge of ten camera papers inside while products such as the Polaroid Snap can hold as much as twenty in a single cartridge.
With digital instant cameras that allow you to mount a microSD card, you don't have to worry as much about taking the perfect picture every time as you can save them for later and decide which ones you want to print.
Selfie Mirror - Even if you're not a selfie guy, there will be a time where your partner or buddies convince you to take one, so you may as well make it easier for yourself by finding an instant camera with a selfie mirror. These make framing the picture and ensuring everyone is in the shot simple proving you don't need the front facing camera of smartphones or a selfie stick to take the perfect self portrait.
Battery - Battery anxiety is a real thing in this device-obsessed age and it's no surprise such anxiety can also affect photographers, too. Having fully charged batteries ensures you won't miss out on fascinating, groundbreaking shots, and means you'll be able to capture anything and everything around you.
Instant cameras are available with either standard batteries or rechargeable lithium ion batteries. For peace of mind and photo security, ensure you bring replacements or a charging port to swap out should you need to.
Exposure Measurement - Different exposure levels allow for different levels of light to be present in your photo. Having a camera with several exposure levels gives you more versatility in different light situations and helps you capture quality photos in all kinds of environments without you struggling to discern what's what after it prints.

Paper Type - The paper type becomes a Polaroid photograph once you take the picture. This is inside the cartridge and what comes out after snapping your photo. To ensure you can get out there taking photos as soon as possible, check your paper type is compatible with the camera you've bought.
Fujifilm has their own line of paper that while expensive are certain to work with your camera and will often work with any camera that prints. This isn't a hard and fast rule, though, and may not be true for top competitors such as Polaroid, so be diligent when buying printing paper so you don't end up having to go through the hassle of returning them.
Accessories - To get the most from your instant camera and to explore a variety of different shooting techniques and settings, you can invest in a range of camera accessories. These accessories will vary between fish eye lenses and color gels to alter the hue of the flash.
Depending on what you want from your camera, they are a cool way of experimenting with your creativity and trying something a little different to regular Polaroid pictures. They can also be beneficial for helping you discover your niche or favored shooting technique.
Not everybody needs accessories, and they might not be relevant for casual photographers, but those serious about exploring as many possibilities, settings, and modes as possible will find a lot of value in testing out different instant camera accessories.
Instant Camera FAQ
Q: Do Polaroid pictures fade?
A: They do, but not any faster than a standard photograph taken with a digital camera and printed on photo paper would. Polaroid pictures look faded and washed-out by default, so account for that when thinking of where you will display them. If you're really concerned about keeping them fade-free, it's advised you store them in a cool, dry place out of direct sunlight, which is the biggest cause of fading for photographs.
Q: Do you need to shake a Polaroid picture?
A: Contrary to a belief popularized by a generation of kids taking Andre 3000's word as gospel you should not shake a Polaroid picture. The practice became so widespread that Polaroid had to come out and warn customers that shaking it does more harm than good. There are probably still thousands of people who continue to shake a Polaroid after printing, they might not even realize they've doing it, kind of like it's ingrained in our subconscious.
While past Polaroids may have required shaking, the technology for development has evolved so much that there's no need for moving or shaking any longer. Instead, you're best off placing it somewhere flat where dust and debris won't interfere with its development and waiting for your awesome photo to come fully into focus.
Q: Do Polaroid cameras need ink?
A: Some do, some don't it entirely depends on which camera you purchase. More recent models of Polaroids and instant cameras rely on digitalization and an inkless printing process created by Zink, which we assume probably stands for Zero Ink.
If you're an old soul, then you can still find Polaroids that rely on ink, but there's a chance they'll soon die out, so get your hands on one while you still can, or be ready to embrace the future of instant photography.
Q: How do instant cameras work?
A: Instant cameras work how other filmed cameras do, only they cut out the middleman negatives and instead produces the photograph immediately. It releases the chemicals and combines the colors which fill in the outline that's taken when you press the shutter button.
This picture needs to come out straight away though (or close enough to straight away for us to call it instant). After taking the photo, the camera rolls the film paper out, which helps to distribute the colors accordingly. As it reacts with the light outside the camera, the developer dye comes into effect, which results in the photo you eventually see.
Sources
Why Do We Take Photos? - Picture Correct
How Instant Film Develops - How Stuff Works
Sign Up Now
GET THE VERY BEST OF GEARHUNGRY STRAIGHT TO YOUR INBOX