Last updated:
28 Aug 2020
8 Best Breathalyzers (Review) In 2021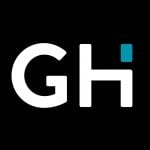 This product guide was written by GearHungry Staff
Every once in a while, life catches up with us and its during these moments that we turn to a drink or two to take the edge off. It's important, however, that we practice responsible drinking because if we don't, the consequences can be dire. For instance, when we are intoxicated, we cannot always tell if we are in good enough condition to get behind the wheel of a car. Thankfully, we live in an era where technology is right at our fingertips and the introduction of portable breathalyzer tests have made it easy for us to avoid driving under the influence. It's with this in mind that we bring to you a refined list of our top eight best breathalyzers.
We urge you to keep in mind that while these devices are accurate in their testing, if you feel impaired, you should refrain from driving even if the breathalyzer gives you the all clear.
The Best Breathalyzer
Breathalyzer Buying Guide & FAQ
How We Chose Our Selection Of The Best Breathalyzers
Price – Breathalyzers can significantly vary in price. The trick is to ensure that you get value for money and a device that you can depend on. This is why the Gear Hungry team aimed to feature a variety of breathalyzer tests that not only meet different budgets but also tick the boxes for being easy to use, accurate, and long-lasting.
Brand–When selecting our products, we like to pay a certain amount of attention to the brand behind each model. This is because a brand name tends to hold a certain overall reputation for either delivering quality goods or goods that fall to the flimsier end of the spectrum. You can rest assured knowing that we narrowed our list down to feature brands that are renowned for offering excellent customer service with breathalyzer devices that are made using only the best materials.
Reviews–We like to get our feedback straight from the horse's mouth. This means that we scour the internet to find personal reviews on the products we have in mind. We then weigh the good with the band and refine our list to ensure that each item delivers as promised.

Features To Look For In Breathalyzers
Replaceable Mouthpieces – replaceable mouthpieces make it possible for many users to use the same device while keeping to good hygiene practices. In most instances, additional mouthpieces can be attached to the main built-in mouthpiece. Once they have been subject to use, they can be disposed of or sanitized for re-use.
Sensor Modules – The sensor module is the part of the device that determines the accuracy of the results. Essentially, sensor modules can be divided into two main types:
Semiconductors (readings are reliable but the accuracy levels change depending on the quality of the unit in question) and;
Fuel Cell Sensors (give faster and more specified results).
Semiconductors are popular for home use because of their affordability while fuel cell sensors can be used for both home and professional use.
Ease of Use – A home or portable breathalyzer should be easy to set-up and use. Make sure that the model you are interested in comes with easy-to-follow instructions – this will save you both the time and the frustration of setting up a more complex device. A unit that gives a clear and legible reading is also preferable.
Accuracy – Accuracy is a key deciding factor when it comes to choosing a personal breathalyzer and largely depends of the seriousness of use. Semiconductor modules are by far the cheaper option but their accuracy range is much wider in comparison with fuel cell sensors, which are extremely precise with their readings.

Types Of Breathalyzers
Passive - Passive breathalyzer tests collect breath samples when an individual speaks to or blows onto the device from a short distance. There is no direct contact between the mouth of the user and the instrument. It's important to note that readings from passive devices do not give a blood alcohol concentration reading – they simply confirm whether alcohol is present or not (positive/negative).
Active - Active Breathalyzers require the user to give a breath sample through an approved mouthpiece. The results from this type of device are generally more accurate and detailed since they are derived from an analysis of the individual's "deep lung air."
Fuel Cell Sensors - This type of Breathalyzer gets its reading from an electrical current that's produced as a result of a chemical reaction. The strength of the current is determined by the amount of alcohol an individual has in his or her system. This type of unit is favored by police authorities because it is portable and extremely reliable – the readings can even be used in the court as legal evidence.
Semiconductor Oxide Sensors–This type of breath analyzer is popular because it is both affordable and convenient for home use. It is a relatively new device but has proved to be accurate in its readings.Similar to fuel cell sensor types, the semiconductor oxide sensors generate results from an electric current that is produced in correlation with a chemical reaction.

Breathalyzer FAQ
Q: What is a breathalyzer?
A: A Breathalyzer is an ingenious electronic device that measures a person's blood alcohol content(BAC) from a simple breath sample. Regardless of the type, each design features a mouthpiece, a tube through which air is blown, and a sample chamber where the air is collected. The sample chamber consists of two vials, each one containing a unique chemical reaction mixture. The results will be determined by how your breath sample reacts with each of the two chemical compositions.
Q: Are home breathalyzers accurate?
A: The accuracy of the results obtained from using a home breathalyzer can rely heavily upon the quality and correct use of the device in question. While there are many reliable, accurate, and cost-effective devices that draw close estimates a persons blood alcohol concentration level, we suggest that you always do your research before purchasing a "home use" design.
Sources:
Breathalyzers for Home, Work & Personal Use - Drinking Driving
The best!
Gear, gadgets & stuff for men
Straight to your inbox