Best Breathalyzers In 2022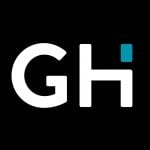 This product guide was written by GearHungry Staff
Last Updated
May 31, 2019
GearHungry Staff
GearHungry Staff posts are a compilation of work by various members of our editorial team. We update old articles regularly to provide you the most current information. You can learn more about our staff
here
.
GearHungry may earn a small commission from affiliate links in this article.
Learn more
Every once in a while, life catches up with us and its during these moments that we turn to a drink or two to take the edge off. It's important, however, that we practice responsible drinking because if we don't, the consequences can be dire. For instance, when we are intoxicated, we cannot always tell if we are in good enough condition to get behind the wheel of a car. Thankfully, we live in an era where technology is right at our fingertips and the introduction of portable breathalyzer tests have made it easy for us to avoid driving under the influence. It's with this in mind that we bring to you a refined list of our top eight best breathalyzers.
We urge you to keep in mind that while these devices are accurate in their testing, if you feel impaired, you should refrain from driving even if the breathalyzer gives you the all clear.
The Best Breathalyzer
BACtrack S80 Professional Breathalyzer
Starting our list off with a breathalyzer device that ticks all of the right boxes while remaining easy on the pocket, the BACtrack S80 is given a spot at number one for good reason. Delivering police-grade accuracy, this unit relies on a platinum fuel cell sensor to give fast and precise results. With a one-button operation, simply breathe into a replaceable mouthpiece and wait no more than 10 seconds for your results to be displayed on the crisp 4-digit LCD screen.
While this model was originally designed for professionals, the Food and Drug Administration has cleared the design for personal use too – this makes it a top choice for safety-conscious individuals. Guaranteeing no false positives and long battery life, the BACtrack gets our trusted nod of approval. It makes a perfect and useful gift for men who love to drink.
Key Features:
Cleared by the FDA for personal use
Get results in under 10 seconds
Easy one-button operation
Replaceable mouthpiece
0.000 to 0.400 percent BAC range
Xtend Fuel Cell Sensors
Specification:
Brand

BACtrack

Model

BT-S80

Weight

5.6 Ounces
AlcoHAWK PT500 Breathalyzer
Perfectly palm-sized, the AlcoHAWK PT500 has been engineered for accurate and reliable results. Powered by PT Core Fuel Cell technology, this device can detect the smallest traces of alcohol in one breath sample. What's more, is that the user-friendly menu-driven operation also allows the subject to set specific alarm points or to check to see how many previous tests have been performed. Readings appear on the large backlit display screen in just a few seconds.
Approved by law enforcement and the department of transportation, this AlcoHAWK is sleek in design and is small enough to fit snugly in glove compartments or even in a man-sized pocket. The sample collector is fitted tightly with a replaceable mouthpiece and has been cleverly designed to keep outside air out so that it does not contaminate the sample. The great news is that you won't have to spend a pretty penny to get your hands on one of these units!
Key Features:
4-digit test result display
PT Core Sensor
Police-grade accuracy
Audible and visual warning
Fitted mouthpieces
Built-in exhale monitoring
Specification:
Brand

AlcoHAWK

Model

AHPT500PKS

Weight

7.2 Ounces
BACtrack Trace Breathalyzer
The BACtrack Trace is powered by the brand's platinum-based Xtend Fuel Cell Sensor technology and while it keeps to an extremely simple design, its functionality is far from basic. Accurate to the third decimal place, this unit has been approved by doctors, lawyers, and even law enforcement – leaving absolutely no room for doubt! In fact, with its built-in memory, you'll never be able to second guess the results since the device automatically stores the last 10 BAC readings for ease of reference.
The biggest selling point of the BACtrack Trace is probably its price tag. Yup, priced at under $100, you get precise testing each time. The ease-of-use is an added bonus. To get your results, simply switch this gadget on, wait for the countdown timer to reach zero and then blow into the mouthpiece for a count of 5 seconds. Wait for the reading to be displayed on the sizeable LCD screen – and Bob's your uncle!
Key Features:
Platinum-based Xtend Fuel Cell Sensor
Built-in flashback memory
Accurate to the third decimal place
One-button operation
Listed with the FDA as a medical device
Small and portable size
Specification:
Brand

BACtrack

Model

BT-P3

Weight

3.04 Ounces
AlcoMate Revo PRISM Technology Fuel-Cell Breathalyzer
If you're looking for a premium quality breathalyzer that will be well worth your investment, then allow us to bring the Revo Fuel-Cell by AlcoMate to your attention. Sleek and sophisticated in design, this device's quality features do not stop at its aesthetics – oh no. Featuring Pre-calibrated Replaceable Intelligent Sensor Modules (also known as PRISM Technology), the Revo can sense the smallest hint of alcohol using the most rigorous standards of construction, durability, and accuracy.
Cleared by both the US Coast Guard and Navy, this extremely portable unit puts a new meaning to the phrase "dynamite comes in small packages". As small as it is, its potency is almost beyond measure. Many online reviewers also compliment the Revo's ease-of-use and applaud its consistency. Of course, a premium product like this does come at a premium price. A great handy gift for whiskey lovers who want to stay safe and aware.
Key Features:
Exclusively patented PRISM technology
No downtime
DOT approved for law enforcement accuracy
Accurate to the third decimal place
Large LCD screen
Extremely easy to use
Specification:
Brand

AlcoMate

Weight

11.7 Ounces
BACtrack C6 Keychain Breathalyzer
Looking for an awesome gift for beer lovers while keeping their health and safety in mind? We can highly recommend the C6 BACtrack C6 Keychain! Easy on the pocket, this nifty device measures blood alcohol levels quickly and accurately. What's quite surprising is that for its low cost, it includes features that many more expensive models don't have. Like Bluetooth connectivity, for instance. Yup, pair the device up with your Smartphone and collect results and data using the downloadable app!
While the app might not mean much to some, for other's it can become a dependable drinking buddy – one that call's you an Uber with just one click of a button! Approved and cleared by professionals, the C6 does so much more than calculate your results. It gives you an estimate on when you should be clear to get back behind the wheel and together with the app, it can help to ensure that you make it home safe and sound. Pretty impressive, we say!
Key Features:
Powered by BluFire Fuel Cell Sensor
ZeroLine technology estimates when your BAC is 0.00%
Optional Bluetooth connectivity
Uses professional-grade technology
Includes free downloadable app
Track your drinking habits
Specification:
Brand

BACtrack

Model

BT-C6

Weight

2.08 Ounces
Rofeer Digital Blue LED Screen Breathalyzer
If you're looking for an affordable and portable breathalyzer, there are few better than the Rofeer Digital Blue LED Screen Breathalyzer. This little tool is perfect for checking your alcohol levels the morning after, to make sure you're good to drive. It measures the alcohol in your breath in six different measurement units, which cover the USA, Russia, Japan, Europe, Poland, and China. That means you can make sure you're legal all over the world. It displays your information in three different colors (red, green, yellow) and has a sound alarm warning as well. As with all personal breathalyzers, it isn't 100% accurate but it's still a good indicator as to how much you have drunk. 
Key Features:
Six measurement units 
Record up to 32 measurements 
Color indicator 
Warning alarm 
Includes five mouthpieces
Specification:
Brand

Rofeer

Weight

3.99 Ounces
BACtrack Mobile Smartphone Breathalyzer
For 100 bucks you can get your hands on this police-grade and superiorly reliable portable Smartphone breathalyzer. This BACtrack model has been uniquely engineered to pair wirelessly with your Smartphone, notifying you of your results almost instantly and with utmost accuracy. Simply download the app, connect the two devices via Bluetooth, collect your sample, and wait. It's that easy!
Of course, this method could become a bit of a schlep and it would be easier to read the results on the device itself but with mobile technology, your recordings can be used for so much more. For example, the BACtrack Mobile gives you an indication on when your BAC will be back to 0.00% and will call an Uber driver for you with just one push of a button. Similarly designed to the C6 Keychain model, the only difference in this unit is that it doesn't include a screen for readings.
Key Features:
Fuel Cell Sensor Technology
Fully compatible with Smartphones and Apple Watch
Long battery life
Extremely reliable BAC results
App-enabled BAC tracking tools
Wireless Bluetooth connectivity
Specification:
Brand

BACtrack

Model

BT-M5

Weight

5 Ounces
AlcoMate Premium AL7000 Professional Breathalyzer
Approved by the US Department of Transportation for law enforcement use, the AlcoMate AL7000 is trusted by professional lawyers, doctors, and even the US Navy. This means that it certainly gets brownie points for delivering fast and precise results! Like the AlcMate REVO, this model also features patented PRISM technology. This simply means that you can directly replace your old sensor module with a new one without having to wait for a re-calibrated piece to be sent to you.
Built with the ultimate convenience in mind, the AlcoMate Premium AL7000 gets our thumbs up for remaining practical and superiorly accurate. With one-button operation, the LCD screen gives you easy-to-follow instructions that tell you when to blow before calculating your blood alcohol levels and giving you your results. Another perk is that it accommodates replaceable mouthpieces, so you and your friends can all test yourselves one after the other while practicing safe hygiene. For more amazing devices to always have in your vehicle, check out our guide to the best car gadgets.
Key Features:
Innovative PRISM technology
Palm-sized and portable
DOT approved
2nd generation re-enforced sensor modules
Pre-calibrated replaceable sensor module technology
Easy to operate and read
Specification:
Brand

AlcoMate

Model

AL7000

Weight

9.1 Ounces
Breathalyzer Buying Guide & FAQ
How We Chose Our Selection Of The Best Breathalyzers
Price – Breathalyzers can significantly vary in price. The trick is to ensure that you get value for money and a device that you can depend on. This is why the Gear Hungry team aimed to feature a variety of breathalyzer tests that not only meet different budgets but also tick the boxes for being easy to use, accurate, and long-lasting.
Brand–When selecting our products, we like to pay a certain amount of attention to the brand behind each model. This is because a brand name tends to hold a certain overall reputation for either delivering quality goods or goods that fall to the flimsier end of the spectrum. You can rest assured knowing that we narrowed our list down to feature brands that are renowned for offering excellent customer service with breathalyzer devices that are made using only the best materials.
Reviews–We like to get our feedback straight from the horse's mouth. This means that we scour the internet to find personal reviews on the products we have in mind. We then weigh the good with the band and refine our list to ensure that each item delivers as promised.
Features To Look For In Breathalyzers
Replaceable Mouthpieces – replaceable mouthpieces make it possible for many users to use the same device while keeping to good hygiene practices. In most instances, additional mouthpieces can be attached to the main built-in mouthpiece. Once they have been subject to use, they can be disposed of or sanitized for re-use.
Sensor Modules – The sensor module is the part of the device that determines the accuracy of the results. Essentially, sensor modules can be divided into two main types:
Semiconductors (readings are reliable but the accuracy levels change depending on the quality of the unit in question) and;
Fuel Cell Sensors (give faster and more specified results).
Semiconductors are popular for home use because of their affordability while fuel cell sensors can be used for both home and professional use.
Ease of Use – A home or portable breathalyzer should be easy to set-up and use. Make sure that the model you are interested in comes with easy-to-follow instructions – this will save you both the time and the frustration of setting up a more complex device. A unit that gives a clear and legible reading is also preferable.
Accuracy – Accuracy is a key deciding factor when it comes to choosing a personal breathalyzer and largely depends of the seriousness of use. Semiconductor modules are by far the cheaper option but their accuracy range is much wider in comparison with fuel cell sensors, which are extremely precise with their readings.
Types Of Breathalyzers
Passive - Passive breathalyzer tests collect breath samples when an individual speaks to or blows onto the device from a short distance. There is no direct contact between the mouth of the user and the instrument. It's important to note that readings from passive devices do not give a blood alcohol concentration reading – they simply confirm whether alcohol is present or not (positive/negative).
Active - Active Breathalyzers require the user to give a breath sample through an approved mouthpiece. The results from this type of device are generally more accurate and detailed since they are derived from an analysis of the individual's "deep lung air."
Fuel Cell Sensors - This type of Breathalyzer gets its reading from an electrical current that's produced as a result of a chemical reaction. The strength of the current is determined by the amount of alcohol an individual has in his or her system. This type of unit is favored by police authorities because it is portable and extremely reliable – the readings can even be used in the court as legal evidence.
Semiconductor Oxide Sensors–This type of breath analyzer is popular because it is both affordable and convenient for home use. It is a relatively new device but has proved to be accurate in its readings.Similar to fuel cell sensor types, the semiconductor oxide sensors generate results from an electric current that is produced in correlation with a chemical reaction.
Breathalyzer FAQ
Q: What is a breathalyzer?
A: A Breathalyzer is an ingenious electronic device that measures a person's blood alcohol content(BAC) from a simple breath sample. Regardless of the type, each design features a mouthpiece, a tube through which air is blown, and a sample chamber where the air is collected. The sample chamber consists of two vials, each one containing a unique chemical reaction mixture. The results will be determined by how your breath sample reacts with each of the two chemical compositions.
Q: Are home breathalyzers accurate?
A: The accuracy of the results obtained from using a home breathalyzer can rely heavily upon the quality and correct use of the device in question. While there are many reliable, accurate, and cost-effective devices that draw close estimates a persons blood alcohol concentration level, we suggest that you always do your research before purchasing a "home use" design.
Sources:
Breathalyzers for Home, Work & Personal Use - Drinking Driving
Sign Up Now
GET THE VERY BEST OF GEARHUNGRY STRAIGHT TO YOUR INBOX