Best Homebrew Kits in 2022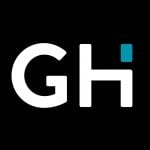 This product guide was written by GearHungry Staff
Last Updated
September 12, 2018
GearHungry Staff
GearHungry Staff posts are a compilation of work by various members of our editorial team. We update old articles regularly to provide you the most current information. You can learn more about our staff
here
.
GearHungry may earn a small commission from affiliate links in this article.
Learn more
Homebrew mania has swept across the country in recent years ushering in a golden age of craft beers. The phenomenon has become so widespread that many who never before considered brewing their own beer at home are now wondering if they should take the plunge. These folks aren't quite ready to set up a microbrewery in their garage or basement but they still want to dip their toes in the homebrew waters. The market being what it is homebrew kits have sprung up in response to this demand and today there are literally dozens of different ones all promising to answer the call of the budding craft beer connoisseur. Below is our list of the 10 best homebrew kits.
The Best Homebrew Kit
Mr. Beer Premium Gold Edition Homebrew Kit
Mr. Beer tries hard to simplify the process of home brewing while at the same time not losing touch with the essentials of the brewer's art. As such the process will take you a little longer than it will with some other homebrew kits but the end result is well worth the wait. The Premium Gold Edition of the Mr. Beer home brewing kit features what has become the company's signature item: the compact, reusable brown keg fermenter. Also included are all the ingredients you'll need to produce two gallons of high-quality Oktoberfest-style lager. You also have the option of ordering other beer recipes and ingredients so you can keep Mr. Beer busy creating an array of homebrews you can offer your guests during the big holiday get together, barbeque or game. The folks behind Mr. Beer know their stuff and their insistence that you go through the proper fermentation and carbonation periods adds an air of authenticity to the whole process that's missing with some other homebrew kits.
Key Features:
One stop fermentation
All recipes created by master brewers
Includes bonus refill for two additional gallons
Pre-measured carbonation drop
Reusable shatterproof brown keg
Specification:
Brand

Mr. Beer

Model

20635

Weight

7.5 pounds
Brooklyn Brew Shop Everyday IPA Beer Homebrew Kit
We shift gears momentarily to shine the spotlight on the Brooklyn Beer Shop Everyday IPA Beer Mix. There are no homebrew supplies with this BBS recipe kit just high-quality ingredients chosen by the company's certified master brewers. To be sure you'll need to be familiar with the basics of brewing and have the equipment necessary to get the job done. At the same time though you won't need any terribly special equipment since the BBS IPA mix yields one gallon of brew, rather than 5 or 10 gallons like some other kits. You'll appreciate that BBS offers a wide variety of recipe kits so you can always have different homebrews on hand to satisfy your own tastes as well as those of your guests during parties, BBQs and holiday gatherings. If you like the idea of brewing your own beer but are not enamored of devising your own recipes this is the product for you.
Key Features:
Makes 1 gallon IPA
Designed for kitchen use on standard stovetop
True all-grain kit, not extracts
Variety of other recipes available
6.8% ABV
Specification:
Brand

Brooklyn Brew Shop

Model

GMHPA

Weight

1 pounds
Home Brew Ohio Maestro Homebrew Kit
The Maestro home brew kit from Home Brew Ohio won't win any beauty contests but this is one case where it doesn't matter. Because this entry in our best home brew kit list will provide virtually everything you need to start making your own craft beer. We say "virtually" because, as with most every such kit, you'll need to supply your own kettle and bottles. This is a more hands-on style of homebrew kit and that makes it a perfect intermediate kit for those who may have already tried something like the BeerDroid or PicoBrew and are ready to take the next step toward establishing their own microbrewery. There's a complete brewing guide included that will help you select the right ingredients and guide you through the steps of turning them into a brew you can call your own. Make sure you also check our list of 10 strongest beers out there and you may get some ideas for your own brew.
Key Features:
Auto siphon
6.5 gallon fermenting bucket
Dual function bottle filler
Emily double lever bottle capper
Adhesive thermometer
Specification:
Brand

Home Brew Ohio

Model

WB-K8FJ-5FEA

Weight

8.35 pounds
Northern Brewer Brew Share Enjoy Beer Homebrew Kit
Northern Brewer has carved out a name for themselves in the homebrew kit business by providing high-quality brewing supplies for aspiring home brewers along with all the ingredients necessary to produce pub-quality beers. With this kit they go the extra mile by providing something few other brew kits at any price will: a well-made stainless steel brew kettle. The Brew Share Enjoy kit enables you to brew up to five gallons of their Block Party Amber Ale. All you'll need to provide is the patience and beer bottles. In addition, they also offer a variety of other recipes and ingredient kits so you can keep the party going. And just to prove they thought of everything they've even laminated the instructions because they know that brewing can sometimes be a messy process. A close second in the running for our Best Value designation.
Key Features:
Block Party Amber Ale recipe included
Designed to be simple and easy to learn
Everything you need to brew ale in your home
A great introduction to home brewing
Produces five gallons of ale
Specification:
Brand

Northern Brewer

Model

113193

Weight

21.5 pounds
PicoBrew PICO Model C Homebrew Kit
For those who want to provide their guests with a variety of off the beaten path beverages but who may not be able to engage in some of the more labor-intensive and time-consuming aspects of home brewing, PicoBrew PICO C is here to answer the call. The PicoBrew Model C reduces home brewing to something more akin to making a pot of drip coffee rather than anything that might go on in an actual brewery. And for busy folks who have neither the time nor the inclination to set up a microbrewery in their basement or garage that may be just what the hops doctor ordered. Keep in mind that the PicoBrew Model C is not the cheapest piece of beer brewing equipment on the market. But the time and energy that goes into developing a product like this is substantial. So, just as with any other high-tech product you're going to pay an R&D premium. Many folks with more than a passing interest in home brewing but less than a passion for it will think this money well spent. Be sure to also check out our list of the best beer koozies, cause you'll need one to keep your brew cold and tasty.
Key Features:
Nearly as easy as brewing coffee
Brew can be fine-tuned for ABV
Create your own PicoPaks
Mobile app for monitoring all aspects of the brew
One week fermentation
Specification:
Brand

PicoBrew

Model

PICO

Weight

24 pounds
Mr. Root Beer Home Brewing Root Beer Kit
There's beer and then there's root beer and if your tastes are oriented more toward the latter than the former Mr. Root Beer is here to help. While the brewing of root beer is neither as complex or time consuming as brewing actual beer it's nonetheless a process that's beyond most folks. With Mr. Root Beer, however, you're able to bring the joys of everyone's favorite frothy beverage home with all the mystery and confusion of creation removed from the process. Mr. Root Beer provides everything you need to produce up to two gallons of delicious, creamy root beer in just two days. The instructions are clear and easy to follow. The ingredients are all first rate. The materials provided fulfill all your needs and the final product is dependably tasty. Mr. Root Beer also demonstrates they go into this with their eyes open and their customer's well-being up front by providing pressure release valves for the fermentation bottles. Without these, the pressure that builds in the bottles could (and in bottles without pressure valves often does) cause explosions. This also makes a perfect gift for manly man in your life.
Key Features:
Gluten and caffeine free
Full instructions and tutorials included
Makes two gallons of creamy root beer
Refill kits available
Made in the USA
Specification:
Brand

Mr. Root Beer

Model

20041

Weight

5.8 pounds
Coopers DIY Home Brew Kit
The final item on our list is the Coopers DIY Home Brewing Kit. This is a dependable, affordable, high-quality kit that has the details covered and allows you to produce up to six gallons of refreshing, easy on the palate lager. There's no brew kettle supplied here (and we'll get to that in a moment) but the fermentation bucket is a step or two ahead of the competition. And while the kit utilizes malt extracts and carbonation drops the quality of the finished product is still quite remarkable. As we mentioned there is no brew kettle included in this kit and that's good. Because if there were it would just jack up the price for no reason. Because you see not only does the Coopers DIY Home Brewing Kit utilize malt extracts and carbonation pills, it also does away entirely with the boil. That's right. With the Coopers DIY kit, you just add water to hydrate the extract, add yeast and ferment. All the workarounds the company has developed in an effort to streamline the process ultimately means that process bears little resemblance to traditional brewing. Yet somehow, some way, it manages to yield a finished product that might not be award-winning but isn't too far off.
Key Features:
Brew recipes developed by certified master brewers
Coopers has more than 150 years brewing experience
One step fermentation process
All ingredients made by Coopers
Kit includes everything you need to brew beer
Specification:
Brand

Coopers

Model

676

Weight

18 pounds
Craft A Brew Home Brewing Kit for Beer
The Craft A Brew Home Brewing Kit is one of the most comprehensive home brew kits on the market. It comes with all of the ingredients and equipment required to make German-style Hefeweizen, a Bavarian wheat beer that is noted as being sweet and fruity. Designed for beginners, it comes with a Guide to Craft Brewing, which walks you through the process step-by-step. The kit includes a one-gallon carboy, funnel, racking cane, rubber stopper, transfer tubing, thumb clamp, airlock, thermometer, and recipe kit. That's everything you need to make a perfect Bavarian beer. 
Key Features:
Makes German-style Hefeweizen beer 
Comes with Guide to Craft Brewing
All equipment required included 
Made in the USA 
Specification:
Brand

Craft A Brew

Model

BK-HEF

Weight

4.97 pounds
Home Brew Kit Buying Guide
How We Chose Our Selection Of Best Beer Brewing Kits
Quality - In the process of trying to determine the best brew kit quality is obviously important. But the quality we're focused on is primarily the quality of the finished product. Not so much the quality of the brewing items that produce the finished product. For instance, if the brew kit supplies a plastic tub for fermentation rather than a deluxe stainless steel fermenter but the final product is a robust, flavorful brew you'll be proud to serve to your guests, we'll overlook the cheap plastic tub. At least to some extent. On the other hand, if the kit provides you with little more than second-rate equipment and ingredients and the final product is nothing to write home about that home brewing kit is not going to make our list no matter how many times it says pretty please.
Reviews - There was a saying circulating in the halls of diplomacy during the Cold War that went something like this "Trust, but verify". That meant the US government was willing to believe the Soviets were eliminating nuclear warheads as promised as long as they allowed US inspectors to verify that destruction was taking place. We operate pretty much the same way. We read what people are saying about this or that product, whether it's running shoes or homebrew kits. But at the end of the day we want to see, smell, taste and try for ourselves then make up our own minds. Because, like high-level diplomats, we're just naturally skeptical.
Brand - Homebrew kits, even the best homebrew kits, are not Gucci bags or Armani suits. In other words, the entire homebrew kit industry is so new that there aren't really any established "gold standards" to judge others by. In fact, some of these kits seem like they were slapped together in some guy's garage after he got home from working his day job. And maybe they were. The important thing in this case though is not the brand name but whether they provide you with what you need to brew and whether the finished product is of sufficient quality to warrant the initial investment.
Price - Some homebrew kits are remarkably affordable while others are going to surprise you a bit with their price tag. But how much is too much with regard to something like this is entirely a personal decision. Something like the BeerDroid is going to set you back a pretty penny, but it's something you can proudly display on your kitchen counter. On the other hand, the Maestro Home Brew kit costs about the same as a pair of jeans but you're not going to want to set it up on the granite countertop in your kitchen. The fact is we're not so concerned about the price. We're concerned about the finished product. And both of the just-mentioned kits pass the finish product test.
Features To Look For In The Best Home Beer Brewing Kit
Ease of use - Of course, you're buying a homebrew kit instead of starting your own home brewery because you want the convenience and ease of use. If a homebrew kit is a nightmare to learn and/or use then what's the point of the kit? That said some kits are definitely easier to use than others because some don't supply things like the kettle for boiling or hoses or the siphon to migrate the wort to the fermenter. But then there is the PicoBrew, which essentially reduces the entire process to a few button clicks and a week's worth of waiting.
Cleaning tools - For the sake of convenience some home brew kits include a minimal complement of cleaning tools like bottle brushes, sanitizers and the like. But these are the exception. In most cases, you'll need to provide your own cleaning materials. (Although even kits that don't supply the cleaning materials for you will likely provide instructions for how to best clean the equipment.) To save you a bit of time we'll provide you with some basic tips.
First, make sure to buy yourself a top-notch cleaner. Oxiclean is widely considered to be one of the best but there are others as well like PBW. Once you've got your cleaner to make sure to clean all of these on brewing day:
The fermenter
The airlock, funnel and mesh colander
The thermometer
The stirring spoon
In addition, when it comes time to bottle your brew you'll need to clean all of the following:
The hoses
Bottling bucket
Siphon
Bottles
And anything else that is going to come in contact with your beer.
When it comes to home brewing sanitation is everything. So make sure you don't skip these crucial steps in the brewing process.
Does it require additional equipment - Some home brew kits require you to supply the kettle. While some require a whole lot more and some are completely self-contained. Whether or not a kit that requires you to come up with some of the equipment is a problem only you can decide. But for us, this goes back to the question of whether or not a kit is easy to use. Because if you need to spend days searching for the remaining beer brewing equipment in order to complete the brew you may wonder, and rightfully so, what's so great about this kit?
Home Brew Kit FAQ
Q: What is a Home Brew Kit?
A: A homebrew kit allows people who think they may want to brew beer at home to get a feel for the process without having to set up a full brewery of their own in the garage or basement. The homebrew kit typically comes with all the homebrew supplies you'll need to brew your own beer along with a comprehensive list of instructions to ensure you wind up with a satisfying product. They allow you to avoid the hassle of having to track down the individual ingredients and home brewing equipment yourself and they remove the guesswork and much of the labor from the actual brewing process. Many people use a home brew kit as their first step into the world of home brewing and wind up sometime down the road with their own microbrewery producing their own proprietary ale or lager or stout.
Q: Is it safe to home brew alcohol?
A: Using a beer brewing kit to produce a couple of gallons of beer is not the same as setting up a still in the woods to create your own moonshine. The fact is the process of creating an alcoholic beverage is well-known and not terribly complex and the biggest potential hazard comes in the form of making sure all the equipment is properly sanitized. If you take adequate precautions when sanitizing the home brewing equipment and you follow the established procedures when brewing your beer any alcoholic beverage that results should be perfectly safe to drink. Which is why the government allows people in all 50 states to brew beer in their home.
Q: Is it legal to home brew beer?
A: We just answered this question but we'll go into a bit more detail anyway. Mississippi and Alabama were the last two states that held out on the right to brew beer at home. But in 2013 they both passed legislation lifting the ban on home brewing and so today it is perfectly legal to create homebrew in all 50 states. The ban itself dated back to the days of prohibition. But even after the 18th amendment was repealed many states kept laws on their books prohibiting the brewing of alcoholic beverages at home. They were encouraged to retain these laws by large commercial breweries who profited from their existence. In 1978 however, the federal government officially legalized the brewing of beer at home and the individual states began the process of rescinding their own laws. A process that was completed in 2013.
Q: How long does it take to brew beer?
A: There is a number of factors that weigh on the amount of time it takes to brew beer. If you have your own brewery in the garage and do everything yourself you can expect the process to last anywhere from a couple of weeks to two months. Actually preparing the ingredients, boiling the wort and transferring it to the fermenter doesn't take more than a few hours. But once in the fermenter, the process becomes one of waiting. Modern home brewing kits have streamlined the process somewhat but you'll still need to wait at least a week for your batch to ferment properly.
Q: Is it ok to open the fermenter during fermentation?
A: Sure, as long as you don't contaminate the brew in the process. Key to keeping things sanitary is to minimize the amount of time you leave the fermenter open. During fermentation, CO2 will move out of the fermenter when you open it and this will repel outside contaminants. But this process will only last for a short while so you can't just leave the fermenter open while you go eat lunch. Also, you need to be sure that anything you bring into contact with the fermenting brew has been thoroughly sanitized.
Q: Can I reuse my home brewing kit?
A: A homebrew kit wouldn't be much good if it were disposable. You'd have to buy a new one every time you wanted to brew a new batch and the amount of waste would be incredible. So yes, you can use your beer making kit more than once. In fact, almost all companies who make these kits also sell refill kits or, as in the case of the PicoPak, additional ready-made brewing paks you can slip into the brewing mechanism to create different types of beer. The "must" here is that you must clean all the components of the kit thoroughly before reusing them.
Q: How do I find out the exact alcohol content of my homebrew?
A: Probably the easiest way is by using a hydrometer. Most of the above-profiled home brew kits supply one and they're pretty easy to use. The hydrometer measures what is called the "gravity" of the brew. Gravity is a measure of the density of a given liquid when compared to the density of water. As the yeast in the fermenting brew gradually consumes the sugars the brew itself becomes less dense. To obtain the alcohol content of your brew use the hydrometer to measure the gravity at the beginning of the fermentation process (called the Original Gravity or OG) and then measure it again at the end of the process (called the Final Gravity or FG). Then plug both numbers into this equation to get the alcohol content:  (FG - OG) x 131.25 = ABV %.
Sign Up Now
GET THE VERY BEST OF GEARHUNGRY STRAIGHT TO YOUR INBOX