Last updated:
21 May 2020
10 Best Smokers (Review) In 2021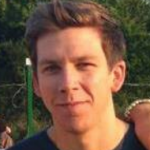 This product guide was written by Jordan Carter
Published
February 18, 2020
Frying or cooking chicken, lamb, pork chops and the likes are great, but once you've tasted a divine and flavourful piece of barbecued chicken, there's no going back. Smoking veggies or a piece of meat isn't just one of the most flavourful options, it's also more healthy. What's more, the extended cook time and smoke infusion trap in all the flavor making the tender a juicy and delicious piece of barbecue to enjoy. With the beautiful pieces of lamb chops or kebabs eaten, one might think it only takes an expert to work a grilling machine. It's quite the contrary, with a suitable smoker, anyone old enough could handle a smoker. The tedious work may be working in the right amount of flavor or marinades to make it spicy enough, choosing a smoker should be the easiest part if you know where to look. Below, we've made available some of the best variety of smokers that would have anyone drooling.
The Best Smokers
Smokers Buyers Guide
Buying a suitable smoker could be a bit tricky, a good range of brands have saturated the market, making it even harder to make a good choice. All those products have really attractive features that could make any mouth water, but it all comes down to how durable, versatile and qualitative it is. Even as someone who has in depth knowledge on grilling, the features of different types of smokers in the market could still rattle you up a bit.
Talk less of the individual who is just planning to sharpen up their grilling skills. It's best to know the different characteristics of various types of smokers and how best a particular smoker would best serve your situation and expectations. To make the selection process even easier, we've come up with a little guide that should give more information on some factors to consider before picking out a suitable smoker.
Features To Look For In Smokers
Temperature Control - This is one of the most important factors to consider when buying a smoker. Look out for an option that would be easy to regulate; if the temperature is too hot, the meat could burn, and if too low, not adequate enough. The internal temperature has to be maintained to facilitate and good, even cook.
Quality materials - Good quality smokers should be made of thick metal that is well insulated and sealed in all the right places. Quality, reinforced metal helps to distribute the heat evenly which makes for a better cook. With thin metal, heat escapes from the interior quite easily compromising the internal temperature.
Dampers - For charcoal smokers, ensure they come with dampers that are situated on the chimney and the firebox. This will cut down the oxygen supply that could possibly change the temperature in the smoker. The damper should be easy to access and use as well.
Capacity  - Depending on the size of your grills, you should get a smoker that has enough space to line up the meat/fish/veggies side by side without being too bogged up. For large barbecue sizes, it should be tall enough to accommodate, and wide enough to fit the entire size.
Types Of Smokers
Back in the day, smoking food was largely dependent on a lot of manual effort, using charcoal as a base to slowly cook the meat, fish or veggies through. Today, we have more options available that make it even easier to smoke food. We will be looking at the three main kinds of smokers available in the market today.
Charcoal Smokers - Have you ever walked by a local market, or passed by a busy street and seen those nice food vendors who smoke corn cubs? Most of them make use of charcoal smokers. This was what was used back in the day to create flavourful pieces of meat, veggies, chicken or grilled veggies with a nice char to it - this could be an excellent choice if patience is one of your strong suits.
They come in different shapes and sizes, and should be purchased depending on the amount or weight of the food that would be placed on it. There's also the task of managing the amount of airflow going through it that keeps the charcoal lit, as well as keeping the temperature moderately hot to aviod burning. They are actually more modern versions available today that take out some of the hassle, this makes the smoking process a lot easier.
Advantages:
Deliver a natural, flavorful barbeque taste that we all know and love
Gives the chance to experiment with different types of wood and scented leaves to infuse even more flavor
They are generally easy to maintain
It's relatively easy to control temperature by removing a piece of coal or two or adding some depending on the desired need
Disadvantages:
Smoking in the winter may not be so productive
Maintaining the level of oxygen can be a bit tricky
Frequent checking if the flame is still lit
Pellet Smoker - Pellet smokers make use of a rod that lights up when the smoker is turned on, this heats up the wood pellets getting the smoke going. It provides a lot of control over smoke production and temperature, ensuring the meat cooks evenly, is flavourful and very juicy. The great thing with pellet smokers is they are practically automatic and require less effort from you.
This takes out the extra work encountered when using a charcoal smoker; constantly checking the temperature, charcoal and wood chips. It's called a pellet smoker because natural pellet materials are used to generate smoke, no fillers or additives are added to these pellets. They supply the meat with a nice subtle smokey flavor and fragrance that makes it even more tasty to eat.
Advantages:
It's easy to use thanks to its automatic ignition
It has a high-efficiency rate
Ready to use pellets
Disadvantages:
It requires a lot of maintenance
It would equally need regular servicing
The motor could be a lot noisy
It's more pricey than a regular traditional smoker
Electric Smoker - As the name implies, an electric smoker is one that is powered by electricity, and electronically-operated. It's fully automatic, as the user simply has to plug in the smoker, turn it on and program the settings. An electric smoker cooks the meat through without any further interference until it's finally done. The extra attention needed with a charcoal smoker is totally eliminated with an electric smoker. Another advantage would be the total automatic nature of this smoker, you won't need to buy pellets, charcoal or the likes regularly to get it smoking.
Advantages:
It's user-friendly
They tend to be cost efficient in the long run
They may be the safest and most hygienic option
Disadvantages:
It takes the fun out of barbecuing,
Users can't attend to the meat when grilling
The meat may not be as tasty as one prepared over a charcoal smoker
The best!
Gear, gadgets & stuff for men
Straight to your inbox