Best Adjustable Beds In 2021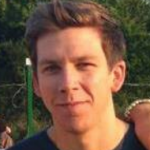 This product guide was written by Jordan Carter
Support us! GearHungry may earn a small commission from affiliate links in this article.
Learn more
When buying an adjustable bed, there are quite a few features and details you need to consider. Adjustable beds can be an expensive purchase, but often an essential one, so it's critical to do your research and make the best decision for you and your needs. Read as many reviews as possible and weigh up the pros and cons of the available models. Adjustable beds are usually for individuals with mobility issues or health problems and can offer significant assistance in getting up and out of bed. An adjustable bed is an investment and should be treated as such when it comes to the purchasing decision. We've created a handy list of some of the best adjustable beds.
The Best Adjustable Bed
Adjustable Bed Buying Guide & FAQ
Buying an adjustable bed is an important decision and one which needs sufficient research. That's why we've created a handy buying guide and FAQs section to answer any queries you might have. From frames to mattresses, there's a lot you need to think about, so take a look below for more information.
Features To Look For In Adjustable Beds
Adjustable beds should come with several features to ensure that you're getting the best for your money. If you're unsure that the adjustable bed you're looking at has all the features you need, speak directly to the manufacturer or retailer.
Budget - Adjustable beds can be expensive, especially when buying both the mattress and the frame. Make sure you're getting the best deal possible and that the product you're buying is high quality and durable. Adjustable beds are expensive, so it's crucial to invest wisely. A higher price doesn't always mean a better bed – but beware of claims that are too good to be true.
Durability - You need a bed that will last and not let you down. Having an adjustable bed is often a lifeline for many older people. If it breaks and becomes non-functional, this usually means you're back to a standard bed, which can be uncomfortable and a huge inconvenience. Durability is a crucial feature to look out for with an adjustable bed, so look at the materials it's made from and how much weight it can hold. The same goes for the mattress; inferior quality foam or latex means it won't be able to take as much wear and tear as a better quality mattress.
Warranty - A proper manufacturer should put a long term warranty on an adjustable bed, and it's important to check this before your purchase. With electric adjustable beds, there are quite a few mechanical issues that can occur, so without that warranty, these may be expensive to fix and replace.
Weight Limit - Look closely at the weight limit and capacity of your chosen adjustable bed. You need to ensure not only that the holding position weight limit is adequate, but also that when the bed is moving into position, it can hold the same weight.
If you're looking at split king adjustable beds, ensure the overall frame weight can hold both individuals.
Health Benefits Of Adjustable Beds
Many health benefits go along with an adjustable bed – not just the comfort they provide. For instance, if you have arthritis, an adjustable bed can assist you in getting in and out of bed each day, as well as easing pressure on certain joints, alleviating pain.
Adjustable beds can also alleviate back pain, enhance circulation, and reduce swelling, among other symptoms of various ailments. You can research on what angle to position electric adjustable beds to serve your particular circumstances best.
If you suffer from acid reflux or heartburn when you lie down, an adjustable bed can also be of aid. Pillows can move throughout the night, but an adjustable bed can keep you at the desired angle.
Adjustable Bed FAQ
Q: What is an adjustable bed?
A: Adjustable beds differ from traditional versions as they allow the user to manipulate the bed to the required position. Hinges allow the frame to move, via electrical motors, putting the power in the hands of the individual lying on the bed. Adjustable beds are often used in hospitals to aid patients struggling with mobility. They can also have older people or people with ongoing mobility issues to get in and out of bed without must assistance.
When you lie on a mattress on a flat bad, your body is only supported in certain areas, whereas an adjustable bed allows you to change the position of your body, as you require. With an adjustable bed, you don't need to prop yourself up with pillows that may move, helping you get a better night's sleep.
Q: Are adjustable beds worth it?
A: Yes, especially if you have mobility issues or experience discomfort when you sleep. Adjustable beds are worth it if you suffer from arthritis or back pain, as well as circulatory issues, which can often happen as you get older.
Q: Can you put any mattress on an adjustable bed?
A: Not quite – special mattresses are required, as they need to bend and adapt to the shape of the frame, without springing off. However, if you have a memory foam mattress, these tend to have more give in them and are therefore more compatible with adjustable bed frames. The mattress you choose also needs to be flexible and durable, as you want it to last as long as the frame. Choosing a cheaper mattress that can't stand the test of time will mean you'll need to keep replacing it. Most adjustable bed manufacturers produce mattresses and can recommend the right one for your frame.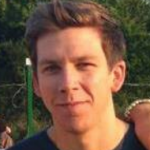 Jordan Carter is Gear Hungry's resident Editor-in-Chief with a genuine love and passion for all things tech. Jordan works diligently to ensure only the best products ever make it onto the platform and are showcased in Gear Hungry's carefully curated, tested and expertly researched, informative buying guides.
The best!
Gear, gadgets & stuff for men
Straight to your inbox