Best Adjustable Beds In 2021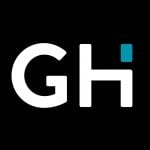 This product guide was written by GearHungry Staff
Last Updated
June 18, 2020
GearHungry Staff
GearHungry Staff posts are a compilation of work by various members of our editorial team. We update old articles regularly to provide you the most current information. You can learn more about our staff
here
.
GearHungry may earn a small commission from affiliate links in this article.
Learn more
When buying an adjustable bed, there are quite a few features and details you need to consider. Adjustable beds can be an expensive purchase, but often an essential one, so it's critical to do your research and make the best decision for you and your needs. Read as many reviews as possible and weigh up the pros and cons of the available models. Adjustable beds are usually for individuals with mobility issues or health problems and can offer significant assistance in getting up and out of bed. An adjustable bed is an investment and should be treated as such when it comes to the purchasing decision. We've created a handy list of some of the best adjustable beds.
The Best Adjustable Bed

This model is the best choice when it comes to adjustable beds. Zinus Adjustable Bedframe is exceptionally affordable and a great option if this is your first adjustable bed purchase. Even though it doesn't come with a mattress included, it's still an ideal frame, and means you can spend a little more on a mattress, providing you with all the comfort you need. The handy remote lets you move the frame up and down as required, helping to reduce leg swelling and assist with mobility. The frame is compatible with any foam mattress or a low or medium spring mattress. Remember, check with the manufacturer before purchasing to see what mattresses they would recommend. For perfect sleep comfort, check out our list of the best pillows for neck pain, too.
Key Features:
No need for dozens of pillows
Help reduce pain and swelling
Whisper-quiet operation
Heavy-duty steel frame construction
Bed frame supports up to 650 pounds
Independent head and foot incline
Specification:
Brand

Zinus

Model

ADB-14TXL

Weight

67.4 pounds
Affordably priced
Well designed, so will look great in any room
Sturdy, but with easy assembly
Some complaints that mattress support is weak
Mattress sold separately
Some reports of the frame going rusty
Classic Brands Adjustable Bed

Are you looking for a premium mattress and adjustable bed base? This Classic Brands Adjustable Bed is ideal for individuals looking for an adjustable bed that's incredibly supportive and durable. The gel-infused memory foam mattress adds a further element of comfort, relieving pressure points and aiding sore, tired backs. The frame also comes with [plenty of features. The legs can be adjusted to lower the height of the bed overall, which is a handy option if you struggle to sit down or get up. The whisper-quiet mechanisms mean that however much you choose to adjust your bed during the night, you won't disturb anyone else, or have to listen to noise yourself. Here are some of the quality sofas and couches for your home you may like. Check them out.
Key Features:
Adjustable base & mattress
Gel-infused ventilated memory foam
Whisper quiet base
Separate ergonomic head and foot elevations
Adjustable legs for three different height options
Includes 2 built-in USB ports
Setup of the bed is easy and straightforward to do
Firm mattress to support back pain
Aids individuals with night sweats as the mattress is absorbent
Some complaints that the mattress is too soft
Initial trouble with the mattress expanding properly, once unfurled 7
Other individuals believe the mattress is too hard, leading to further back issues
Lucid Adjustable Bed Base and Mattress



This option is one of the adjustable beds with a headboard that we're featuring. The Lucid Adjustable Bed Base and Mattress requires barely any assembly and is also foldable so that it can be shipped easier. A hinge keeps the mattress in place as you're adjusting the angles with the remote. Lucid infuses the memory foam mattress with bamboo charcoal, which helps to eliminate odor and assist with night sweats. This bed has the additional benefit of being able to hold up to 750lbs in weight and comes with a 10-year warranty, making it an incredibly good value for money and a must-have sleep accessory.
Key Features:
Bamboo charcoal & Aloe vera infused mattress
Independent head and foot inclines
Individually-wrapped, high-quality steel coils
2 USB charging ports on either side
750-pound weight capacity
10-year warranty against manufacturer defects
Assembly is quick and easy – sometimes even taking less than 5 minutes
Mattress unfurls easily and gets harder over time
Some people claim their back pain disappeared after just three days of use
Fiberglass particles from mattress seem to get everywhere
Some complaints that the mattress is far too firm
Some sagging can occur after a few months of use
Classic Brands Mercer Pillow Top Adjustable Bed

This Queen size Classic Brands adjustable bed is ideal if you're looking for something a little larger than a traditional double, but not as hefty as a King size. The mattress is a hybrid of gel memory foam and spring technology, ensuring you have a comfortable night's sleep. It's also beautifully designed, which uncommon in mattresses. Even without bedsheets, you'll still have a beautiful looking bed. The wireless remote means you aren't always reaching over to adjust your position – you can even set it for a foot and head massage, an extra special treat from this great piece of equipment. If you are looking for a portable option, make sure to browse our list of the best inflatable air mattresses.
Key Features:
Adjustable legs for three different height options
New generation memory foam mattress with coils
Additional comfortable orthopedic support foam
Whisper quiet base
Separate head and foot elevations
2 built-in USB ports
Hybrid mattress, great for those who want to try a memory foam one, but have the support of a spring mattress
Holds a good amount of weight without the mattress sagging
The mattress is an affordable price
Mattress smells when first unpacked, but this does fade with time
Some complaints that the mattress does not fit the specified bed frame
Some soft spots on the mattress which does not offer great support for back pain
Classic Brands Adjustable Bed with Wireless Remote

Yes, it's yet another Classic Brands bed featured on our list – and for a good reason. The Adjustable Bed with Wireless Remote is a high-quality piece of equipment and another great option from Classic Brands. If you're after something a little more modern, then this is the best choice for you. This adjustable bed comes with USB ports to charge smartphones and other equipment, as well as a wireless remote, allowing you to change positions in bed with ease. There's also the functionality of a dual head and foot massager, ideal if you struggle with circulation or are just after a little bit of relaxation. You can also choose from the programmable positions to position head and legs at the exact desired positions.
And for more quality pieces of furniture, check out our guide to the best accent chairs.
Key Features:
Programable elevation positions
Head and foot massages
Two 1.5A USB ports built-in
Adjustable feet for 3 different heights
Wireless remote with preset and programmable settings
Mattress retention rail to keeps mattress in place
Specification:
Brand

Classic Brands

Model

126010-5020

Weight

103 pounds
Affordable price for a whole lot of bed and the integrated functionality
Base works well with other foam mattresses
Good quality materials used
Batteries need changing in the wireless remote often
Some difficulty with assembly, from broken buttons on the remote, to missing parts
The bed base is quite heavy, so difficult to assemble alone
iDealBed 4i King Size Adjustable Bed Base

If you need something extra large, whether for two or just a bit more space for yourself, the iDealBed 4i is a great choice. Although pricey, it comes with everything you need, from anti-snore settings to a wireless remote. The grey charcoal design looks great in any home, and the foot retainer and anti-skid material ensure your mattress stays in place throughout the night. A great all-rounder, if you're willing to spend a little more. Our buying guide to the top mattress toppers features some more quality products that will add to your sleep comfort.
Key Features:
Wireless remote
USB charge points
Anti-skid material, to stop the mattress from moving
Charcoal color
2 step assembly for ease of use
Under-bed night light
Specification:
Brand

iDealBed

Model

4X0135

Weight

80 pounds
Great design that works in most homes
Incredibly comfortable, especially in the zero gravity position
Easy to assemble
Slightly more expensive
Massage feature not as intense as others
Massage feature stops working after a few months
iDealBed 4i Custom Adjustable Bed Base




Although not the cheapest on our list, the iDealBed 4i Custom Adjustable Bed Base does have it all. From a full body massager, with three intensity levels, to amazing preset features, such as anti-snore and zero gravity, this bed meets almost any sleep needs. With an ergonomically designed wireless remote, you'll have no problem switching through the options and getting a great night's sleep.  If you also like sleeping in nature, make sure to check out our reviews of the best camping mattresses on the market.
Key Features:
Number of different size options available
Three leg height options
Ergonomic wireless remote
Zero gravity and anti-snore feature presets
Full body massage, with three intensity levels
Save your custom positions as a preset
Specification:
Brand

iDealBed

Model

IDEAL4I-TXL

Weight

80 pounds
Has a night light under the base
Compatible with almost any mattress
USB charge ports for smartphones
Expensive price point
Very heavy making it difficult to assemble
Although high-quality materials, some complaints have been listed over the frame cracking and not holding weight
Sven & Son King Adjustable Bed Base




Well, if you're looking for something grandiose and gorgeous, this is the adjustable bed for you. This Sven And Son Adjustable Bed even comes with a towering headboard, making it ideal for those of you who are looking for something a little bit more aesthetically pleasing. And it's not just the design of this bed that makes it great; the quality of materials used and its construction guarantee durability and provides you with a great night's sleep. The luxury gel and memory foam Queen mattress allows your body temperature to regulate and keeps you cooler, so you can sleep well, without overheating throughout the night.
And for more quality furniture, check out our guide to the best bunk beds.
Key Features:
5-year warranty
Headboard included
Ergonomic wireless remote
Luxury cool gel memory foam mattresses
Interactive dual massage with different settings
1700lbs weight capacity
Can handle a high weight load
Unique massager means you can set it to pulse, wave and full body
Installation can take less than 30 minutes
Some complaints that mattress is not comfortable and rough against the skin
Some issues with lifting mechanism
Not the cheapest from a price point perspective
Blissful Nights Adjustable Bed Base and Wireless Remote

The Blissful Nights Adjustable Bed comes in a range of different sizes, from XL to King. They're also an incredibly reputable brand and have been around in the bed business for 25 years. The bed has independently working head and leg rests. The steel frame construction displays that quality is at the forefront of this product. Another significant aspect of this bed is the design – the grey linen fabric works in almost any home and is clean and modern looking. For waking up gently, choose one of these lovely wake-up lights that will look amazing on your night table.
Key Features:
Adjustable leg height
Steel frame construction
Range of different sizes available
Wireless remote
No tools are needed for assembly
Foot retainer provided to keep the mattress in place
Specification:
Brand

Blissful Nights

Weight

119 pounds
Some assembly is required, but without tools, making it very straightforward
The mattress is incredibly comfortable and helps with back issues
Very robust and sturdy for the price
Some complaints that the back section is to short and that makes positioning yourself uncomfortable
The motor for some parts of the bed can stop working
The mattress guard prevents the mattress from sliding down the bed, but not off the sides

The Milemont Adjustable Bed is a luxurious option – for a very reasonable price. It's modern and high quality, ensuring you have the perfect night's sleep without breaking the bank. The Milemont comes with several features that might appeal to many, such as programmable positions so that you can customize and save that setting for the future. This function means if you find the ideal position for your head and legs, you can keep it preset for as long as you like. The bed also comes with a wireless remote, allowing you to change position whenever you need to. Discover more amazing products that will help you improve the quality of your sleep in our guide to the top sleep trackers.
Key Features:
No preset features so you can customize the position you want
Easy to assemble and set up
Wireless controls and remote
Head and foot inclination can work separately
Ergonomically designed
Memory setting – where you can set you favourite position to be in
Specification:
Brand

Milemont

Weight

107.4 pounds
­Great quality and very well built
Easy to assemble and get going
Has a 'zero-gravity' feature
Needs guardrails so that the mattress doesn't move around
Missing parts on arrival
Some wireless remote control issues
Adjustable Bed Buying Guide & FAQ
Buying an adjustable bed is an important decision and one which needs sufficient research. That's why we've created a handy buying guide and FAQs section to answer any queries you might have. From frames to mattresses, there's a lot you need to think about, so take a look below for more information.
Features To Look For In Adjustable Beds
Adjustable beds should come with several features to ensure that you're getting the best for your money. If you're unsure that the adjustable bed you're looking at has all the features you need, speak directly to the manufacturer or retailer.
Budget - Adjustable beds can be expensive, especially when buying both the mattress and the frame. Make sure you're getting the best deal possible and that the product you're buying is high quality and durable. Adjustable beds are expensive, so it's crucial to invest wisely. A higher price doesn't always mean a better bed – but beware of claims that are too good to be true.
Durability - You need a bed that will last and not let you down. Having an adjustable bed is often a lifeline for many older people. If it breaks and becomes non-functional, this usually means you're back to a standard bed, which can be uncomfortable and a huge inconvenience. Durability is a crucial feature to look out for with an adjustable bed, so look at the materials it's made from and how much weight it can hold. The same goes for the mattress; inferior quality foam or latex means it won't be able to take as much wear and tear as a better quality mattress.
Warranty - A proper manufacturer should put a long term warranty on an adjustable bed, and it's important to check this before your purchase. With electric adjustable beds, there are quite a few mechanical issues that can occur, so without that warranty, these may be expensive to fix and replace.
Weight Limit - Look closely at the weight limit and capacity of your chosen adjustable bed. You need to ensure not only that the holding position weight limit is adequate, but also that when the bed is moving into position, it can hold the same weight.
If you're looking at split king adjustable beds, ensure the overall frame weight can hold both individuals.
Health Benefits Of Adjustable Beds
Many health benefits go along with an adjustable bed – not just the comfort they provide. For instance, if you have arthritis, an adjustable bed can assist you in getting in and out of bed each day, as well as easing pressure on certain joints, alleviating pain.
Adjustable beds can also alleviate back pain, enhance circulation, and reduce swelling, among other symptoms of various ailments. You can research on what angle to position electric adjustable beds to serve your particular circumstances best.
If you suffer from acid reflux or heartburn when you lie down, an adjustable bed can also be of aid. Pillows can move throughout the night, but an adjustable bed can keep you at the desired angle.
Adjustable Bed FAQ
Q: What is an adjustable bed?
A: Adjustable beds differ from traditional versions as they allow the user to manipulate the bed to the required position. Hinges allow the frame to move, via electrical motors, putting the power in the hands of the individual lying on the bed. Adjustable beds are often used in hospitals to aid patients struggling with mobility. They can also have older people or people with ongoing mobility issues to get in and out of bed without must assistance.
When you lie on a mattress on a flat bad, your body is only supported in certain areas, whereas an adjustable bed allows you to change the position of your body, as you require. With an adjustable bed, you don't need to prop yourself up with pillows that may move, helping you get a better night's sleep.
Q: Are adjustable beds worth it?
A: Yes, especially if you have mobility issues or experience discomfort when you sleep. Adjustable beds are worth it if you suffer from arthritis or back pain, as well as circulatory issues, which can often happen as you get older.
Q: Can you put any mattress on an adjustable bed?
A: Not quite – special mattresses are required, as they need to bend and adapt to the shape of the frame, without springing off. However, if you have a memory foam mattress, these tend to have more give in them and are therefore more compatible with adjustable bed frames. The mattress you choose also needs to be flexible and durable, as you want it to last as long as the frame. Choosing a cheaper mattress that can't stand the test of time will mean you'll need to keep replacing it. Most adjustable bed manufacturers produce mattresses and can recommend the right one for your frame.
Sign Up Now
GET THE VERY BEST OF GEARHUNGRY STRAIGHT TO YOUR INBOX