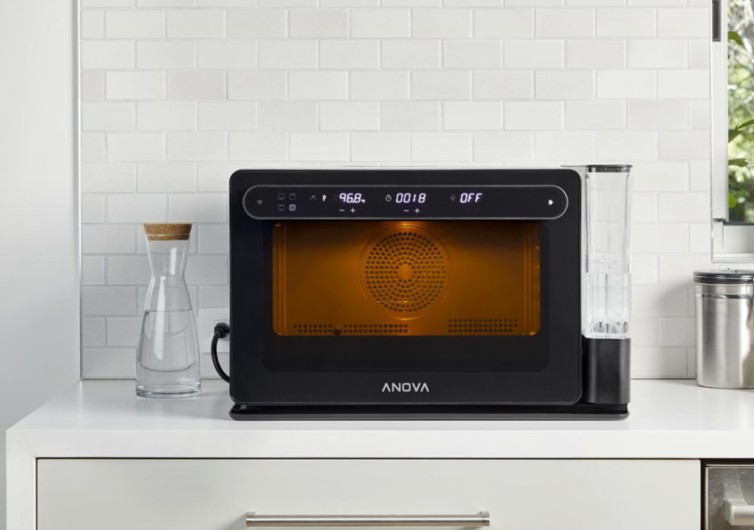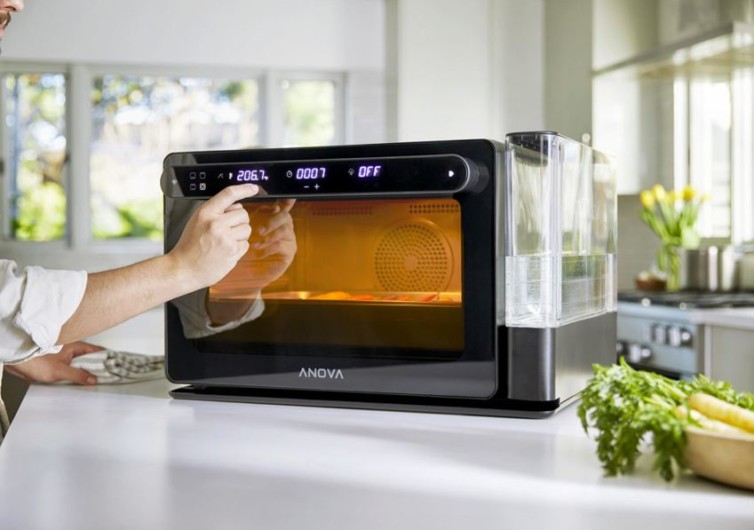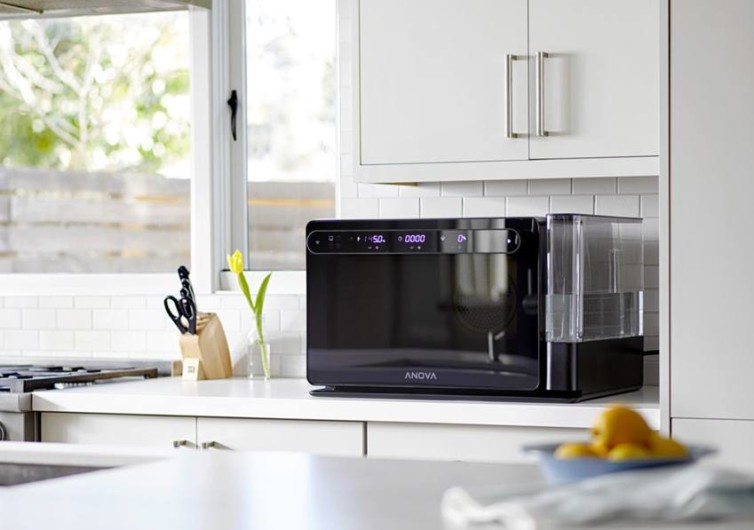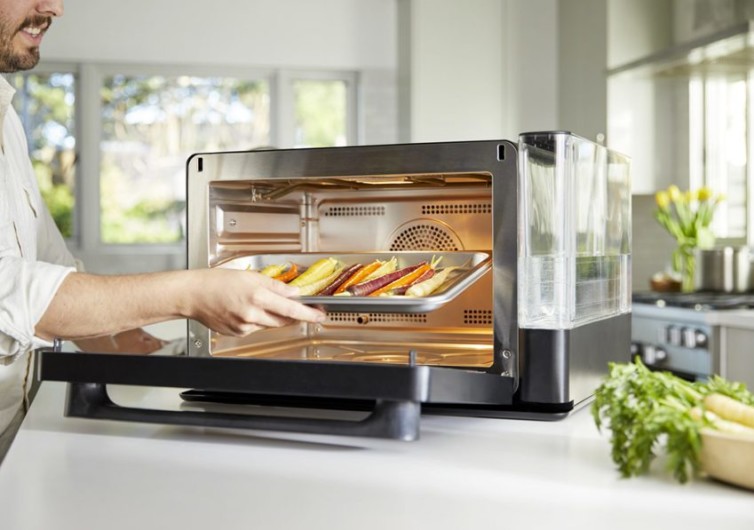 GearHungry may earn a small commission from affiliate links in this article.
Learn more
Anova Precision® Oven
We've all done it. It's Thanksgiving, Christmas, or New Year's Eve dinner at your house. When you go to carve the meat, slice the bread, or plunge into the pie, the effect is, well, less than ideal. No one wants to serve dry turkey, sunken bread, or soggy pie, but not everyone can afford to spend thousands of dollars on an upgraded stove. So how do you cook like the pros on a novice budget? Easy. The $600 Anova Precision® Oven.
Anova took the best parts of combi-ovens (which control both temperature and humidity while you bake) and made them affordable in a counter-top sized machine. Want to cook your steaks with the sous vide method? Done. Want to roast a chicken to juicy perfection, then crisp the skin to a golden, crackling masterpiece? You got it. Trying to one-up your sister's quarantine sourdough baking skills? Say no more; this oven produces Pinterest-perfect, crunchy-crusted bread that would make your grandmother cry. Thanks to the incredible temperature, steam, and humidity control that this Anova Precision Oven brings to the table, your holiday dinners will be the events of the year.
Home Ovens Versus Combi-Ovens
You might ask, what's wrong with your home oven? Aren't there tricks to improve cooking you so don't have to buy a new one? Sure, there are tricks, but those can be ineffective, time-consuming, or downright dangerous. The problem with home ovens is that they can vary by up to 25 degrees in temperature from what you set. Temperature variation means you might be cooking your food hotter than expected, which strips more moisture from your food. This variation leads us to the next problem: dry food. Food contains water, and heat evaporates water. Traditional ovens will cook a chicken but may strip the moisture from the meat in the process. Instead of adding a pan of water to the oven, spritzing your meat, or some other crazy trick, there's an easy solution: use a combi-oven.
Combi-ovens use a range of temperatures plus humidity to cook faster, more effectively, and without removing moisture from your food. Think of a convection oven and a steamer in one, plus even more cool gadgets. The Anova Precision Oven includes sous vide mode, steam injection, precision temperature control (with smaller variances of +/- 5 degrees), and multiple sensors and probes to precisely time your food to doneness. That means no more overcooked meat, oversteamed vegetables, or burnt bread. Period.
Why Anova?
Anova is best known for the sous vide cooking tools, but expanded their lineup to ovens when their customer base raved about the sous vide accessories and demanded more. Anova accomplishes this perfect combi-oven cooking with a sophisticated combination of PID control loops, multiple temperature sensors, and a heavy-duty onboard microprocessor to control heating. Their high-tech approach to cooking uses three heaters, a continuous steam heating component, convection baking, five rack positions, a tempered glass door, a touchscreen display, and WiFi connectivity so that you can control the temperature and cooking time from your phone. And they include an ambient temperature sensor, a wet bulb sensor (perfect for sous vide mode sans plastic bags), a steam boiler sensor, and a food probe with every oven.
The app allows you to switch cooking modes, check the probe temperature, control the temperature, consult the sensors, add steam, and adjust the timing remotely. That's pretty handy when you're running errands and need to switch from slow roast to crisping, just in time for your arrival home. The app also contains recipes guaranteed to make your family's mouth water and tells you exactly which settings you'll need to get dinner on the table fast.
How to Get One
As of now, Anova is releasing its $600 Precision Ovens in batches. The first batch ships on September 28, 2020, while the second batch will ship on October 12, 2020. At the time of writing, only 15% of the ovens are in-stock for the October ship date, so place your order now or face yet another dry Thanksgiving bird.