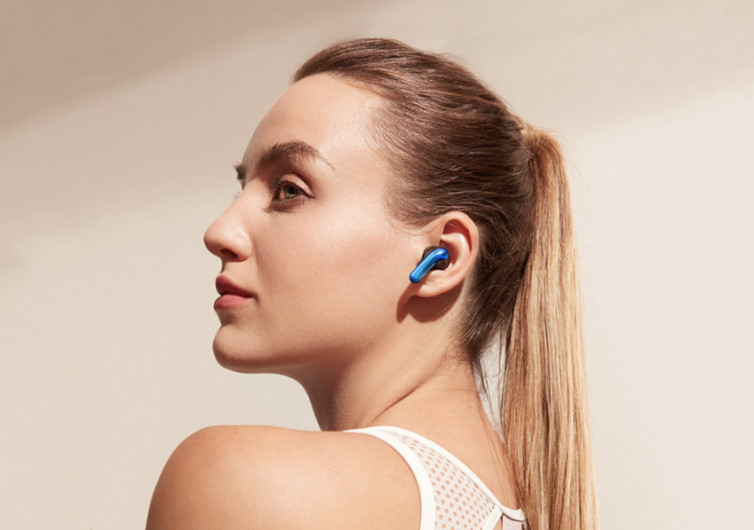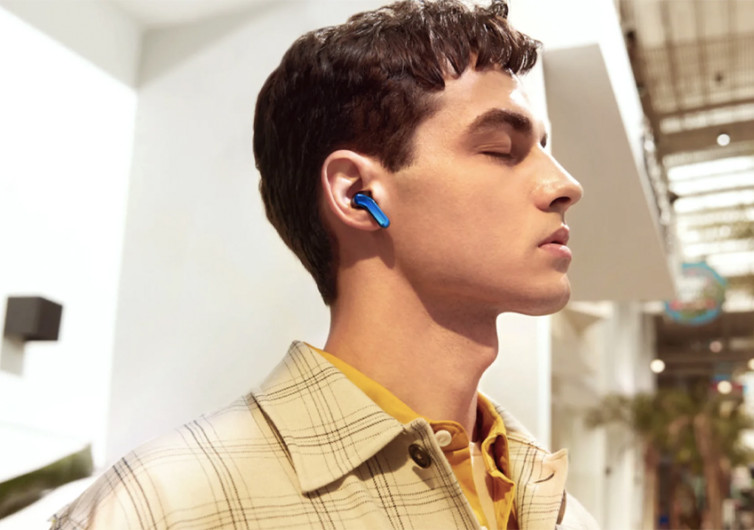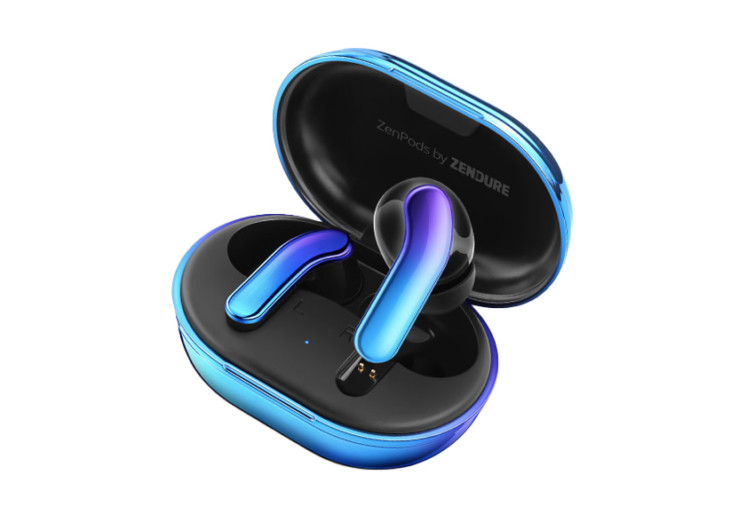 GearHungry may earn a small commission from affiliate links in this article.
Learn more
ZenPods Ultralight True Wireless Earbuds – Hi, Fidelity
The ZenPods ultralight wireless earbuds feature ambitious engineering like a 13-mm driver, active and environmental noise cancellation, articulate tap controls, a bar-raising ultralight weight of 4.2 grams, all for a rather reasonable amount of coin.
But, the market is nothing if not swarming with all forms and qualities of wireless audiophilia; it's hard to know what merits a purchase and what doesn't. I've fallen for the sad knockoffs that break at checkout. I've thrown down on brand-name buds only to learn that price tags don't absolve tinniness. And that's not entirely fair – there's a litany of high-performance AirPod alternatives, too.
All this to say that when I had an opportunity to test out the new ZenPods, I was interested but had no expectation of a successful . . . pairing? Little did I know how much these were wireless noise-canceling phones set to impress.
ZenPods Out of the Box
Zendure offers the ZenPods in two colorways – glossy, classic white, or a dip-dye metallic blue. I tested out the latter.
Loud is the theme, and the Pop-Rock cerulean blue finish ought to have been my first warning. The compact charging case fit in the palm of my hand and, although the entire package is incredibly light, it felt qualitatively dense. Something like holding an egg – there's a surprising, non-negotiable center of gravity to it. The earbuds' coloration and weight profile closely mimic that of their case – there's an unclear but surprisingly satisfying quality that's balanced somewhere in each ultralight ZenPod.
Blue candy-coated, pocket-sized, battery-operated. . . . Just opening the box took me back to unwrapping my first Nintendo Pocket Gameboy, circa 1998. Frost blue. Tiny, but so much heavier than it appeared – crammed to each edge with circuitry and solder. Yeah. They got me right in the nostalgic, 9-year-old feels straight away.
Sound Quality and Immersion
I have little patience for portable sound delivery. I frequently work from one of Austin's most a-buzz patio coffee shops. While the unpredictable whirs of the outside world can be distracting, I find a lackluster Bluetooth connection far more disruptive – Binaural Beatz Focus playlist or not.
It was in this patio setting where my fondness for the ZenPods graduated to loyalty. And why not? The technology contained within the ultralight earbuds is conceptually simple but palpably impressive:
13-mm Dynamic Driver delivers high fidelity like a mutha. The driver is the bit that produces sound quality: heavy bass, true mid, crescent treble. At 13 mm, Zendure's composite driver is twice the diameter of drivers found in other big-boy wireless earbuds.
Active Noise Cancellation (ANC) algorithmically reduces ambient noise up to 30 dB and mitigates your impulse to crank up the volume in louder environments.
Environment Noise Cancellation (ENC) algorithmically accentuates your speaking voice and cancels out the ambient background noise. A robust tool for Zoom meetings, phone calls, and dictation.
Transparency Mode "will let the sound from the outside flow right in" and is ideal for situations requiring your general alertness.
Fit and Feel
The fit? Zendure says that they "went through thousands of iterations to come up with a premium ergonomic design that comfortably fits in most people's ears. . . ZenPods were designed to stay in place with less fatigue." Rarely have my face wings slid in among "most people's ears," but Zendure made them feel like the ear norms they've always dreamed of being.
I tried my fresh pair of Pods using the medium-sized silicone ear caps (also included are large and small cap sets). They were instantly secure, even in my tiny, asymmetrical ear canals. I took the ZenPods on jogs, moderate hikes (once in the rain), to the grocery store, and extra-sweaty indoor climbing sessions. Nary once did a Pod even threaten to pop out. And, thanks to the IPX5 water resistance, they survived my perspiration no worse for the wear.
For years I've been a wraparound-style earbud purist because my left earbud would inevitably eject itself mid-action. I needed the added security that wraparound designs offer, or so I thought. Those configurations were twice as heavy as the ultralight ZenPods earbuds. Even still, I find it surprising that something so light (each ZenPod weighs in at 4.2 grams, that's 22% lighter than Apple AirPod Pros) could remain so reliably established. But here we are.
Connectivity and Functionality
The ZenPods' less sensory-targeted feature-set is pretty mega, too:
Advanced Bluetooth 5.0 connectivity supplies automatic, out-of-the-case phone pairing and extra-low audio latency (only 80 milliseconds of lag). The latter is a special batch of manna for you gaming nomads and streaming queens out there.
Intuitive Touch Controls – although not incredibly intuitive right off the bat – are incredibly responsive and accurate without fail. After a little practice, the tap-based controls felt second-nature. The control set is easily one of my favorite aspects of the ZenPods. The combinations are comprehensive and enable the user to rotate through all three listening modes (ANC On, Transparency, ANC Off), control playback, answer/ignore/end phone calls, and rouse their phone's voice assistant.
22-Hour Battery Life, comprising 6.5 hours for the fully-charged earbud set plus 15.5 hours stored within the USB-C charging case.
Here's my only complaint: I could not find any way of knowing how much juice either the ZenPods or the case had on deck. On one occasion, I arrived at my work destination with both the ultralight earbuds and charging case at 0%, with no previous "low battery" indication from either. But, let's be cool. With 22 hours of wiggle room, timing your charges is pretty low-maintenance, especially when a full charge takes an incredibly short 1.25 to 1.5 hours.
Security
The closed position of the clamshell-style charging case is secure. I was never worried that it might pop open, and thus threw it in my pack and pockets recklessly a few dozen times. The lid and earbuds within emerged entirely secure each time. But, the hinged lid lifts with no more than an intentional touch (a pretty dope reprieve from fingertip-mauling plastic clasps). And the lid remains propped open at any angle as if it were a hatchback on hydraulics. It's strange magic, but I'm pretty into it, honestly.
Support and Save
The ZenPods ultralight true wireless stereo earbuds by Zendure are in the midst of an Indiegogo campaign, with units shipping this month (December 2020). These puppies are briefly available for $69, which is 42% off of the future retail price of $119.
Honestly, you guys? Yeah. I'm a fan. The ZenPods are ultralight, remarkably comfortable, beautifully engineered, and ready to shimmy on down some audiophile chimneys this holiday season.