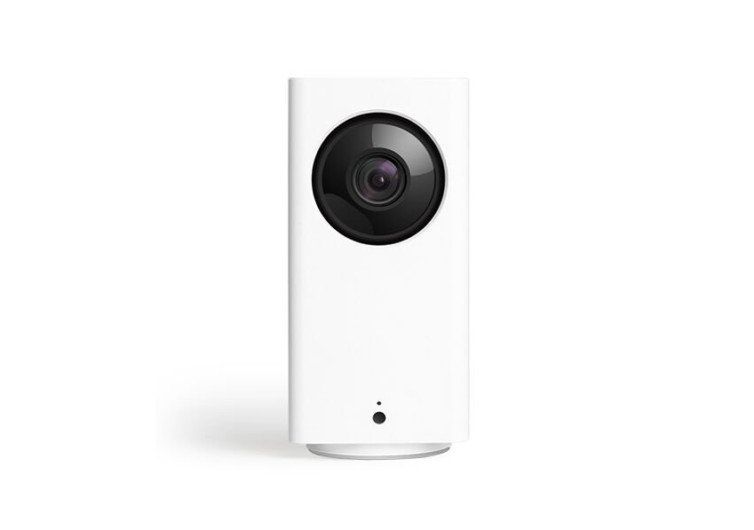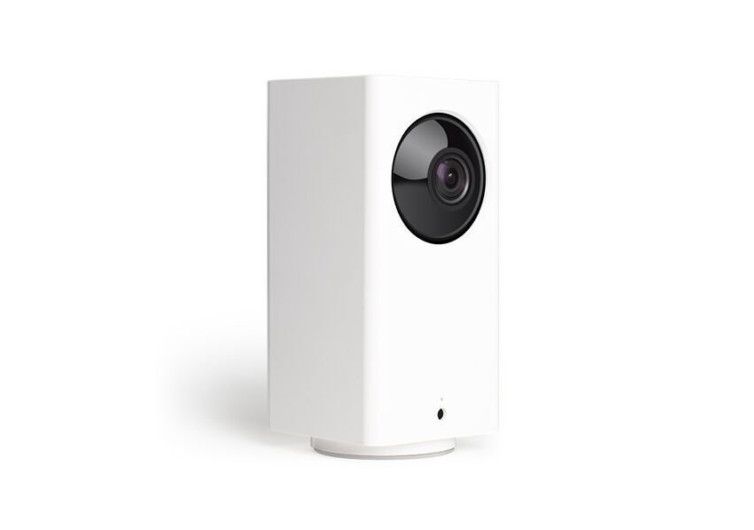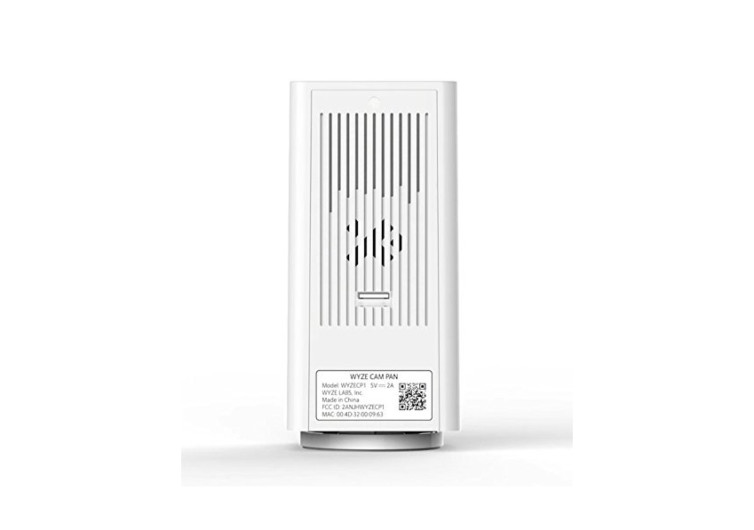 GearHungry may earn a small commission from affiliate links in this article.
Learn more
Wyze Pan Cam
The Wyze Cam Pan can easily pass for an ultra-minimalist stereo speaker or even a room deodorizer that is set conveniently on a tabletop or even the cabinet shelf. Its inconspicuous and unobtrusive design makes it super easy to miss as nothing more than a simple ornament, a décor in one's home.
But within the elegant white housing of the Wyze is a mechanism that allows it to rotate a full 360-degrees to scan the rest of the room, looking for anything that closely resembles a something-is-not-right moment. Rotating on its base is made ridiculously fast, too completing a circle in just 3 seconds. Not only does Wyze able to scan the environment in a horizontal motion, it can also do it vertically, albeit limited only to a maximum of 93 degrees. Nevertheless, the combination of pan and tilt movements allow the Wyze to scan the critically-important areas in your room.
This doesn't really matter if the camera resolution is grainy. And for that, the Wyze technology comes in amazing 1080 full HD resolution complete with thermographic night vision capabilities utilizing 6 infrared LEDs. The low-light imaging technology embedded in the Wyze allows it to differentiate 18 hues of gray, giving you a really clear idea of what the Wyze is seeing through its lens from a distance of 30 feet even in the dead of the night.
The pan feature of the Wyze can be set to scan the room at 4 pre-determined waypoints. It's got motion tracking technology, too, allowing its intelligent sensors to lock-in on the moving 'thing'. It also sends you a notification in instances that its motion and sound sensors are inadvertently activated.
The Wyze Cam Pan lets you stay abreast with the goings-on in your home using nothing more than your smartphone. It's sleek and very easy to install, too.