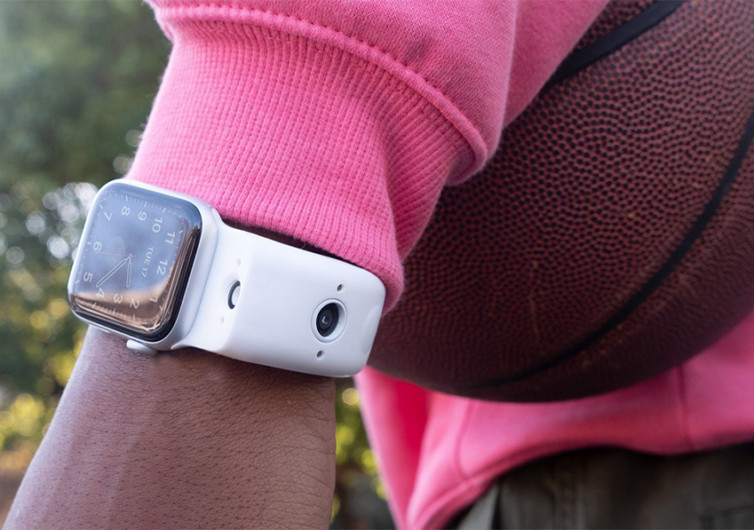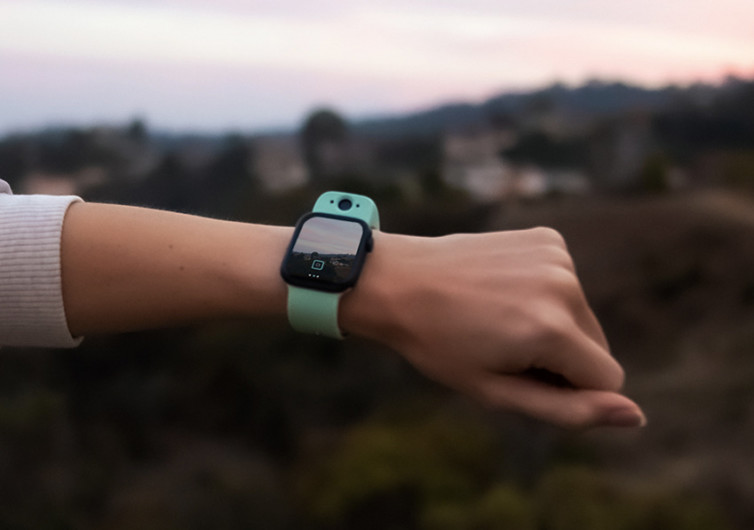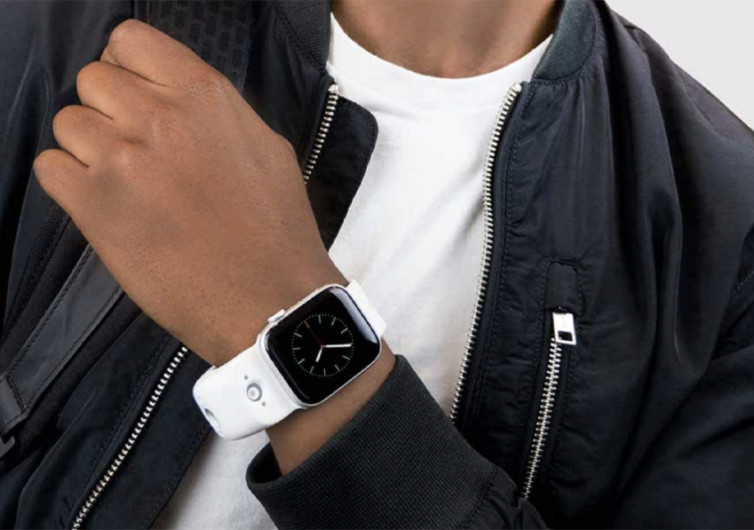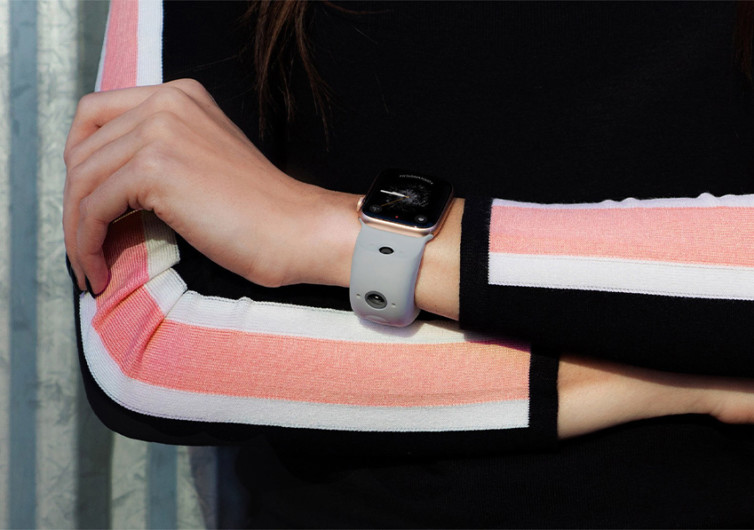 GearHungry may earn a small commission from affiliate links in this article.
Learn more
Wristcam – Apple Watch in Spy Mode
Absent from the list of the Best Waterproof Smartwatches is any device containing a camera. That's probably because a camera on your watch doesn't make much sense, but Wristcam disagrees and has gone ahead and created something they think you Apple Watch wearers can't live without!
Now, if you are allergic to bulky things dangling from your wrist, you can probably stop reading here. But if a $300 add-on to your existing Apple Watch that gives you two extra cameras sounds like your jam, then read on, friend!
Wristcam in Action
There are a few times in this modern life when we are without our phones. However, sometimes it may be close at hand, but you're too tied up and, at the moment, to pull it out and snap a photo. This moment is really where the Wristcam comes in handy. Two cameras flank the device, one pointed back at you selfie-style, and one facing forward, like something out of a spy movie.
The 8-megapixel camera up front (spy camera) is there for your conventional photography and videography. Simply raise your arm up like you're blocking a karate chop to the chest and your camera is facing straight ahead of you. The 2-megapixel camera on the face of the watch ad-on is more for selfies and video conferencing.
Users have full control of Wristcam through the Apple Watch app and the connection to the device is done via Bluetooth. There's also a multifunction button on the strap itself which can is programmable for various uses.
Theory Versus Practice
Though we don't have a test unit of the Wristcam in hand, it's not hard to think your way through what the experience might be. Now, the adage about the best camera being the one you have with you is absolutely true. The photo you can take with a sub-optimal camera is definitely better than being without one. So if you aren't opposed to some seriously added bulk to your shiny Apple Watch and you're good about managing your expectations, the Wristcam might just be for you.
Available in a wide variety of earth-tone inspired colors, the Wristcam retails for $300. Supplies are limited, however, so read the shipping information closely on their site!