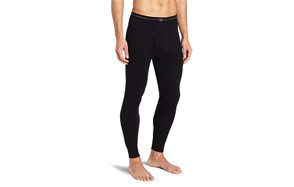 Duofold Men's Mid-Weight Wicking Thermal Underwear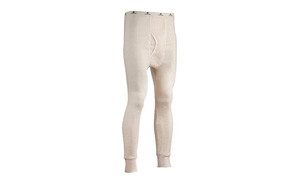 Indera Men's Expedition Raschel Thermal Underwear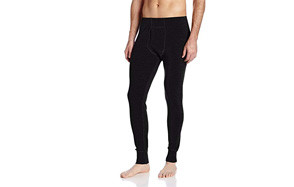 Minus33 Merino Wool Kancamagus Bottom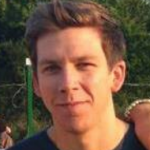 We're constantly being told about the importance of layering for warmth. But, you can cut down the bulk by making those layers count. Instead of wearing 3 pairs of joggers and walking around like you're hiding stolen goods, you can keep toasty by wearing a thermal pant. Hikers, skiers, and other cold-weather adventurers will know how important thermal underwear is when it comes to minus temperatures. In our search for the best thermal underwear for men, we've narrowed it down to 10 options.
The Best Thermal Underwear For Men
Thermal Underwear For Men Buying Guide & FAQ
How We Chose Our Selection Оf Thermal Underwear For Men
Brand - Brand is always a big deal when it comes to clothing. However (unless you get lucky) no one is going to see what brand your thermal underwear is, so you don't need to buy it for the name. Instead, it's important to buy from a brand that knows about making cold-weather clothing.
Price - You can't put a price on staying warm. Well, you can actually, and it's not as expensive as you might think. Most men's thermal underwear sells for around $8 - $30, so it's pretty affordable for everyone. Of course, you can spend more and get thermal underwear that is made from Merino wool. These will perform better in all conditions.
Reviews - One of the great things about shopping online is reading consumer reviews. Back in the day, you would have had to take the word of a salesman and hope that they knew what they were talking about. Now, you can see what hundreds of consumers before you think. We use this to our advantage and treat reviews like a marketing survey. We want to know what people like about a product, what they hate, and what the product is like to live with. Then, we can pass that information onto you.
Features To Look For In Thermal Underwear For Men
Material - Most thermal underwear is made from polyester on its own or a mixture of polyester and cotton. However, the more expensive underwear is often made from Merino wool, which is a fine sheep's wool that's known for its warmth, moisture-wicking, and anti-odor properties.
Breathability - Breathability is important, even when it comes to thermal clothing. It refers to the clothing's ability to let moisture out, whilst stopping cold air and water from getting in.
Comfort - Comfort is important with any clothing item. Thermals shouldn't be so tight that they restrict blood flow or movement, but they shouldn't let any air in. You should also look for a pair of thermals that has tagless labeling and anti-chafing technology.
Thermal Underwear For Men FAQ
Q: What is thermal underwear for men?
A: Thermal underwear - also known as long johns or long underwear - is a base-layer that you wear underneath your winter clothing.
Q: Should thermals be tight or loose?
A: Thermals should be fitted and relatively tight. Not so tight that they restrict your blood flow or movement, but fitted to your legs. If they are too loose, they will let cold air in. You should still buy your actual size because they are made to be slightly smaller to account for the tightness.