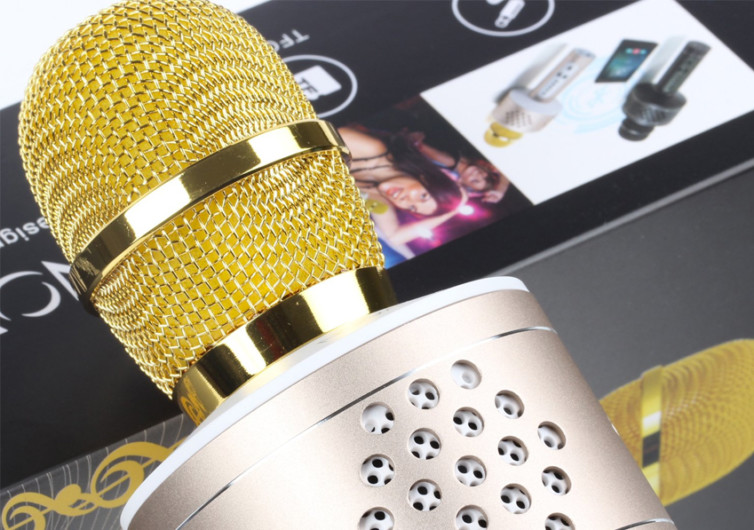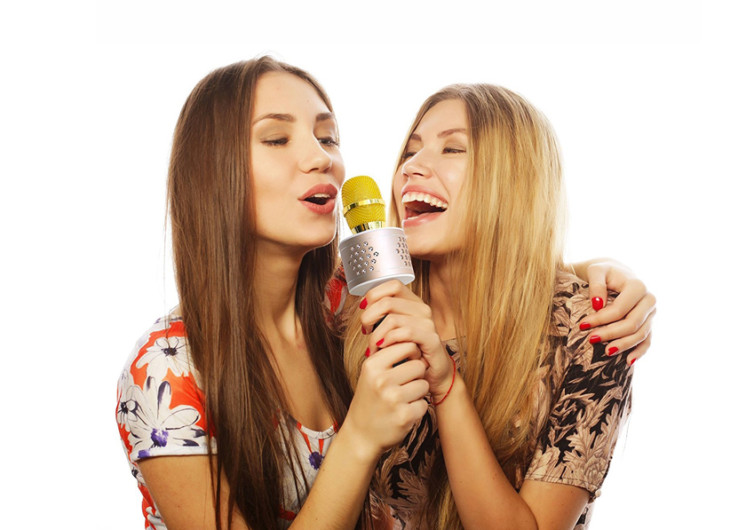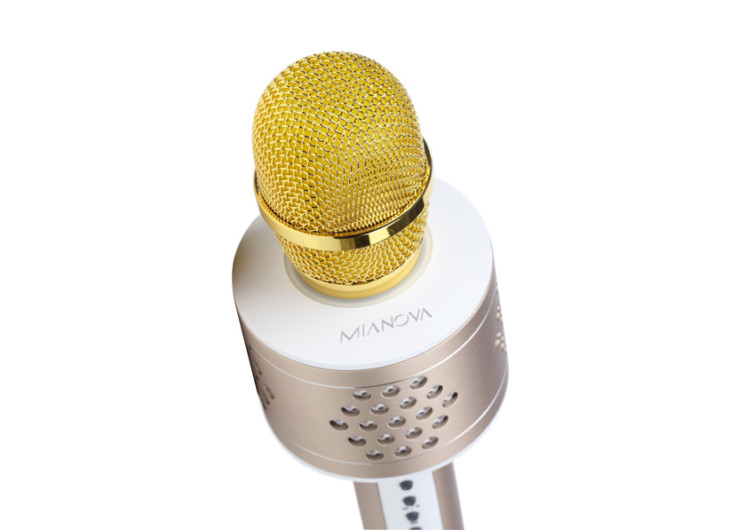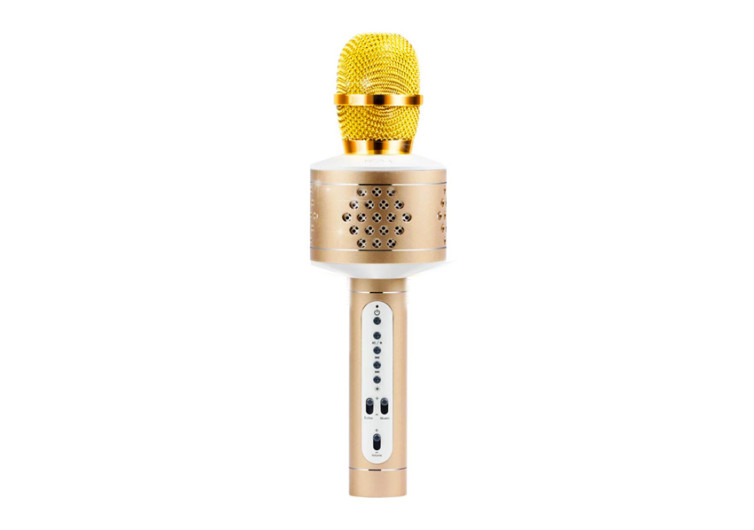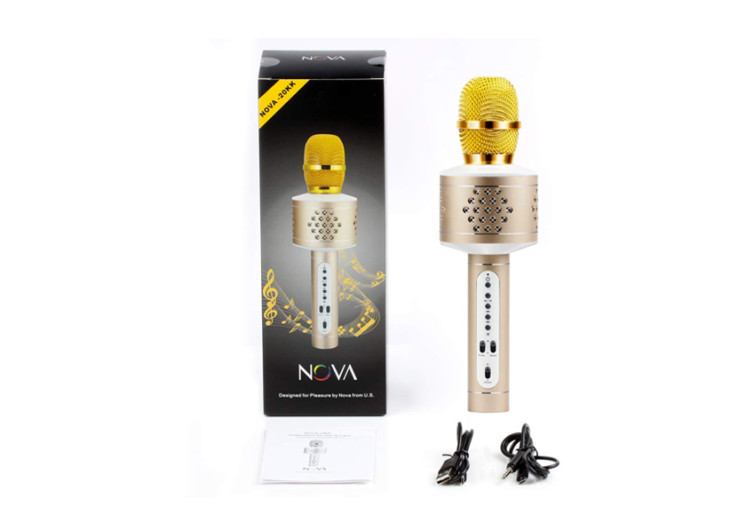 GearHungry may earn a small commission from affiliate links in this article.
Learn more
Wireless Bluetooth Karaoke Microphone
The Nova Wireless Bluetooth Karaoke Microphone is a great gadget for aspiring singers. It is also great for those who want to sing their hearts out during parties and other get-togethers. It has a simple design that belies its true potential.
This audio device comes with an aluminum-magnesium alloy shell. It has a very solid feel to it, without putting a strain on your hands with its weight. It is the right combination of strength and lightweight characteristics that guarantees countless hours of singing entertainment.
The gadget also features three layers of high-density noise reduction technology. It helps cancel out ambient noise so you only get to enjoy the clear sounds of your song. There is also an intelligent mixing processor that takes the hassle of creating the right tunes for your song. A professional-grade audio processor melds the different audio technologies together to create a fascinating karaoke microphone. You can use this device with different singing applications.
The Nova also comes with Bluetooth connectivity. Pairing with a compatible device allows you to play or record different audio files. If you do not have Bluetooth, you can always use a MicroSD to put into the Nova SD slot. It also comes with a USB interface. You can turn the Nova into an MP3 player using the USB interface. The controls on the microphone are very easy to manipulate. One can adjust the volume, echo levels, music modes, and PA/R settings with relative ease.
The Nova Wireless Bluetooth Karaoke Microphone is a 4-in-1 audio device that takes on the form of a modern microphone as its base form. It can also serve as a speaker, a recorder, and an audio player. This makes the UD karaoke microphone so ingenious. You can ditch 4 different devices at the same time and use only the Nova.