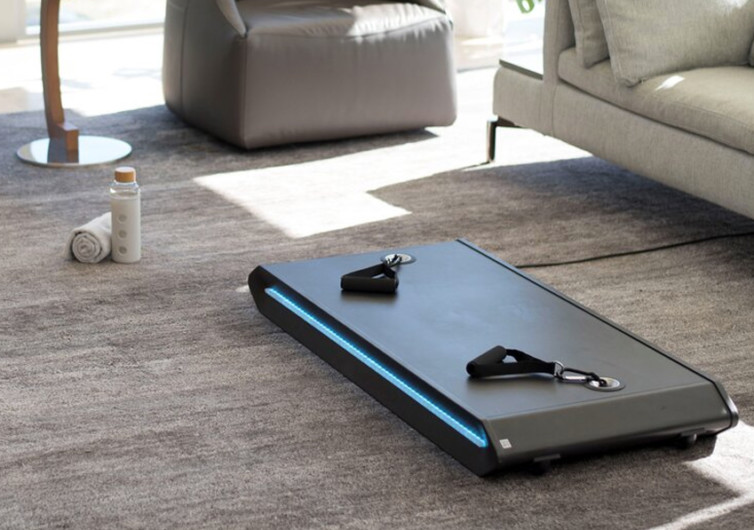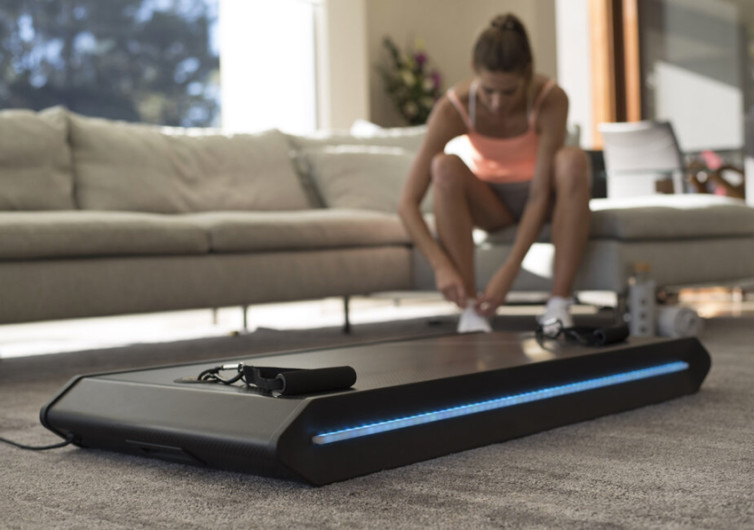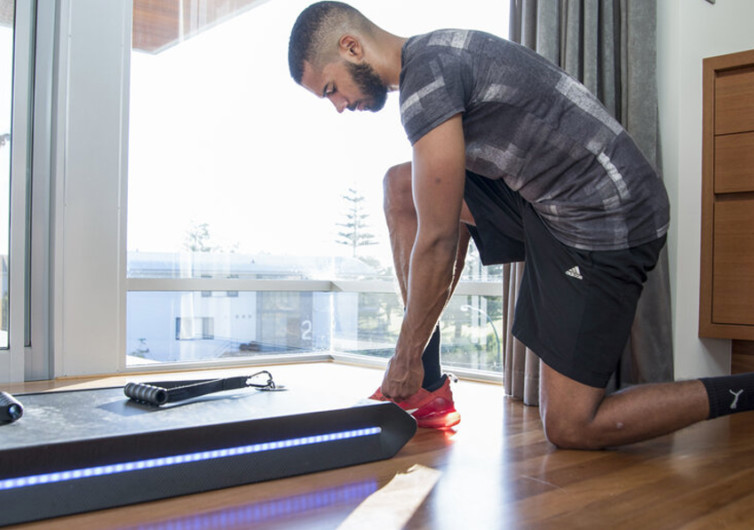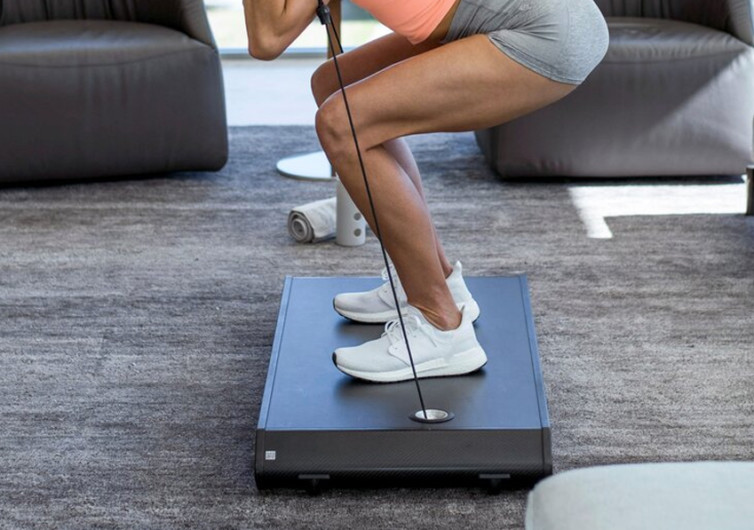 GearHungry may earn a small commission from affiliate links in this article.
Learn more
V-Form Trainer
The V-Form Trainer is a piece of smart home gym equipment. It comes with an app that guides the user through every workout and uses algorithms to adjust resistance automatically. There are hundreds of full-body programs and targeted exercises to choose from to help the user gain his or her fitness goals.
Working Out At Home
The V-Form Trainer is a two-part product. First is the app; purchasing the unit unlocks programs, exercises, classes, and diet management functions for the first twelve months (for the first 300 purchasers). The app methodically and automatically controls the resistance of the V-Form Trainer to ensure continuous and safe progress. This progress is logged in the app as well.
The V-Form Trainer itself is a 55-pound carbon-fiber platform that only requires four square meters of floor space for full functionality. Each automatically adjusted resistance handle and cable can provide up to 220 pounds of resistance each, for a total potential tension of 440 pounds.
Product Specifications
Total resistance capacity: 440 pounds
The V-Form app supplies exercise programs, individual exercises, classes, diet management, and 24/7 customer support
V-Form platform: carbon fiber with customizable LED lights, Bluetooth connectivity
Price: $1200 and 12 months subscription to the app for the first 300 orders. MSRP is $2200 and $38/month for app content subscription.
Benefits
The V-Form Trainer is a resistance platform that generates both concentric and eccentric loading with only a tiny fraction of the space requirements of typical weight training equipment. The platform automatically applies this resistance via algorithms that help maintain safe and steady progress.
The lack of heavy metal plates, bars, and other strength training equipment makes it possible to attain strength gains in a small space, without the danger to either body or building.
Disadvantages
The V-Form Trainer and app are strength training tools, so they focus on only one part of overall fitness. Cardiovascular and flexibility components of fitness are not within the V-Form Trainer's ballpark and would need to be addressed separately.
Cost. Even at the early-bird price of $1200, it's a significant barrier to entry. But so is a host of massive, heavy, and potentially dangerous collection of strength training equipment. And for most, the space to house all of this equipment doesn't exist at home. Other resistance systems have a small footprint, but the V-Form's algorithmically controlled resistance is unique.