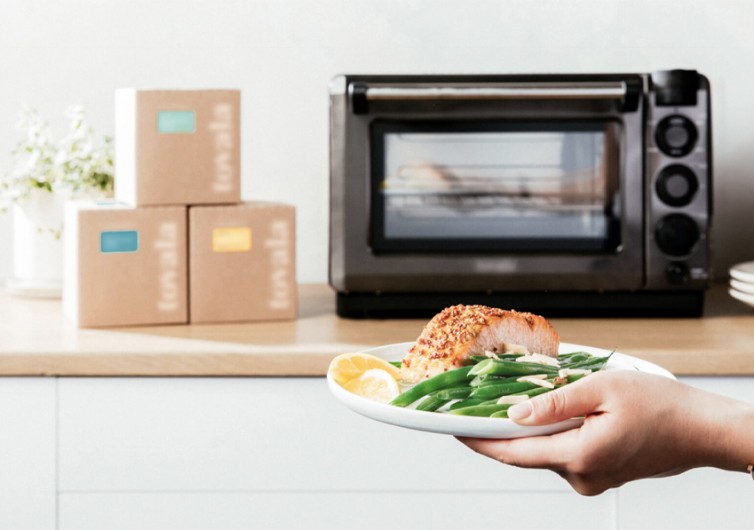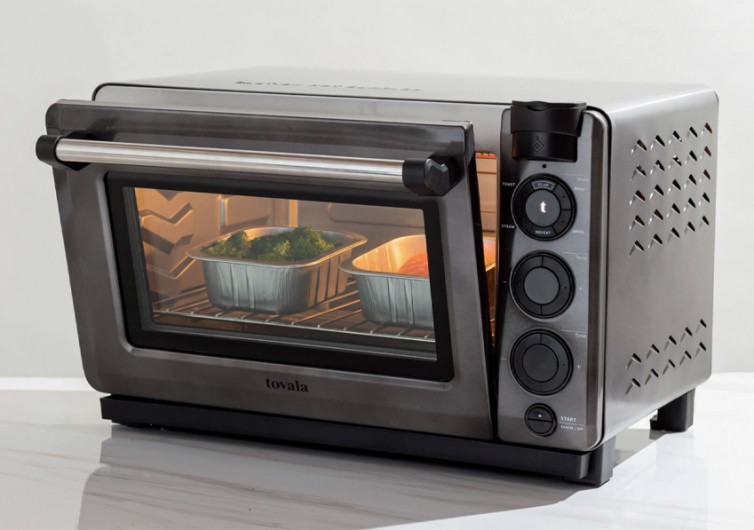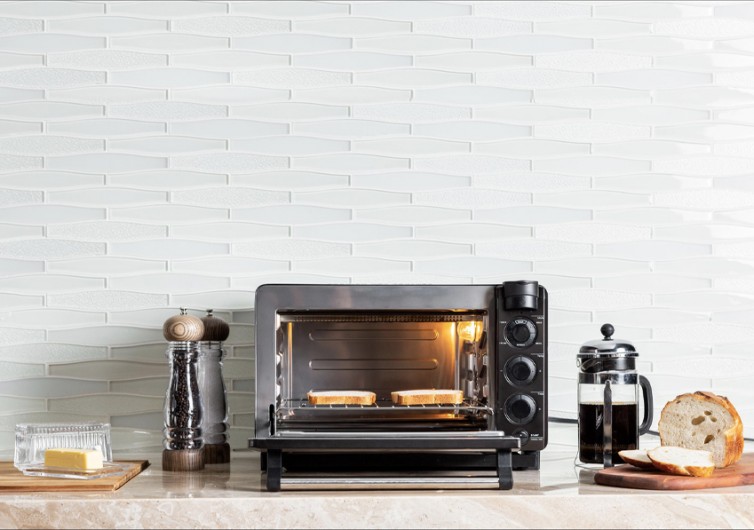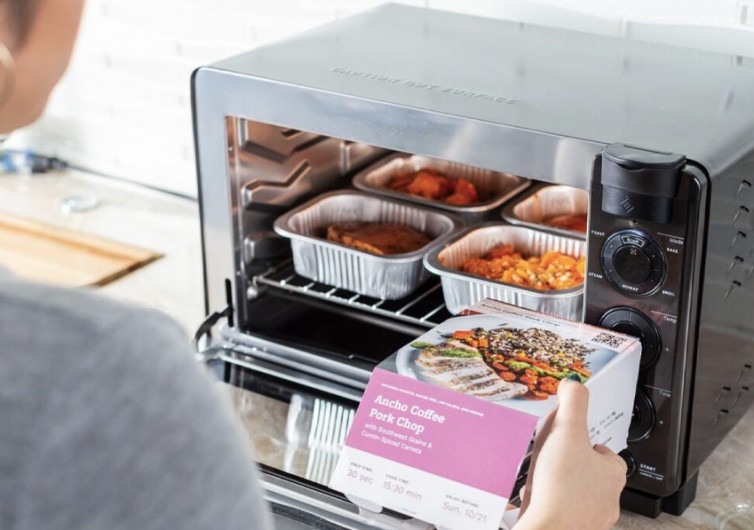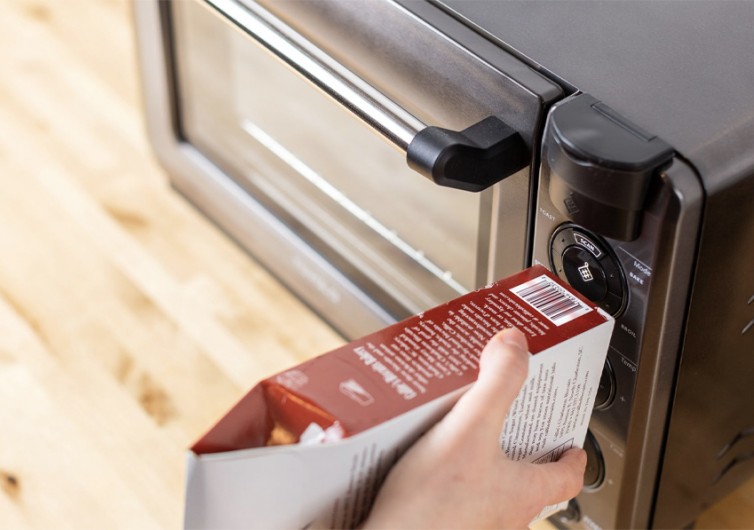 GearHungry may earn a small commission from affiliate links in this article.
Learn more
Tovala Smart Oven: Plug & Play Personal Chef
Let's face it: home cooking needs to evolve. Our culture is starved for time (no pun intended). If you're anything like our team, you juggle more than one job, maybe go to school part-time, navigate domestic responsibilities, nourish various relationships, provide for a pet, engage in outdoor sports or some kind of exercise, work on a side project. Oh yeah — and you try to carve out time to relax. Amid the chaos, preparing actual meals (no, Pizza Rolls do not count) is pretty challenging. Happily, the Tovala Smart Oven is up to the challenge.
Whether you like to eat chef-curated masterpieces or Pizza Rolls, this smart countertop oven can help you get it on the table faster. We wanted to know how it works and what it takes to get the system — because if these articles can't prepare themselves, maybe our food can.
Self-Cooking Food — er, the New Home Cooking
Tovala is essentially a subscription service. The idea is simple: choose meals from a menu for weekly delivery. Each meal comes to you with prep instructions. Follow those instructions, and you're good to go. Tovala's system eliminates all effort on your end except choosing food and cooking it.
The Smart Oven takes care of the cooking. Here's how it works, recipe-style:
1) Place the unit on a countertop, plugin.
2) Download the mobile app with a smartphone and connect the oven to WiFi.
3) Choose a Tovala meal from the fridge.
4) Scan the bar code on that meal's instruction card and place the meal in the oven.
5) Bon appetit!
If it sounds like a microwave, think again. The Tovala Smart Oven bakes, broils, and steams food according to recipe-specific programs curated by Tovala's in-house chefs. Foodies will also note that Tovala meals arrive fresh and do not cook from frozen (though details on whether the company buys food frozen are unavailable).
Tovala handles everything except your menu choices — so let's dig into that.
Dinner's in the Smart Oven! So is Breakfast, and Lunch…
The Tovala Smart Oven is an efficient addition to Tovala's already-simplified meal service. However, Tovala works to keep "simplified" from implying "limited." The brand boasts a "never-gets-boring" menu that adds 14 new items per week, in an array of choices designed to delight everyone who eats omnivorously, gluten-free, or vegetarian. Jamaican Jerk Turkey Chili? Jah man. Everything Bagel-Spiced Salmon? Fusion me, baby!
The next order of business is, well, business. These things do not come cheap; each Tovala meal feeds one adult for $11.99 plus shipping (unless marked "premium," in which case Tovala calls the shot). Don't worry — if you want to save time but you're short on cash, just buy Pizza Rolls (or 750+ other common grocery items from brands like Eggo, Red Baron, and Pop-Tarts). Scan the barcode and pop in your goodies! Tovala Smart Oven does the rest. Brand compatibility for this feature is fairly impressive — the oven also self-cooks healthier offerings from the likes of Amy's, Annie's, and Kashi.
Or you can go fully rogue and use it as a normal oven — you know, to cook any food you want. Don't know if that casserole will fit? Though compact, the smart oven will handle a 4-lb chicken, a 10-inch pizza, or four Tovala meals.
Bringing Home the (Real, Vegetarian, or Gluten-Free) Bacon
You can buy the Tovala Smart Oven for $299. Realistically, that's a great deal for a fully-functioning oven, especially compared to conventional or convection ovens. If you're looking for a little added functionality and convenience, or if you're interested in automating your home cuisine experience as fully as currently possible, go check it out.
If you're still not sure, Tovala offers a 100-day trial and a "happiness guarantee." Welcome to the joy of not cooking!