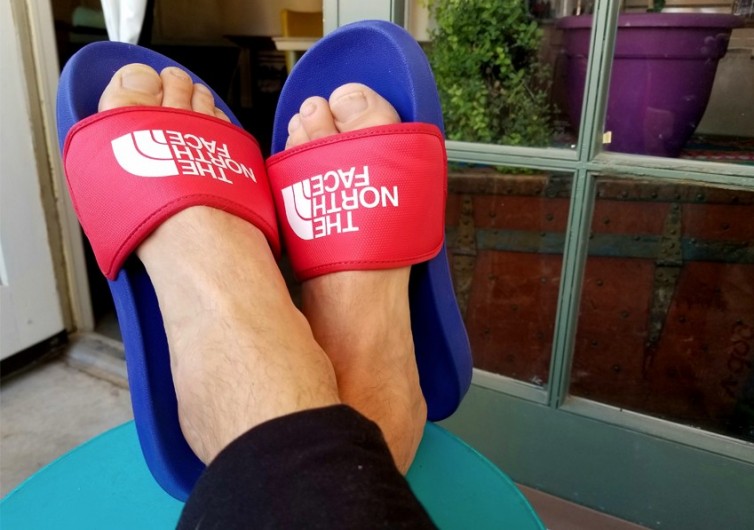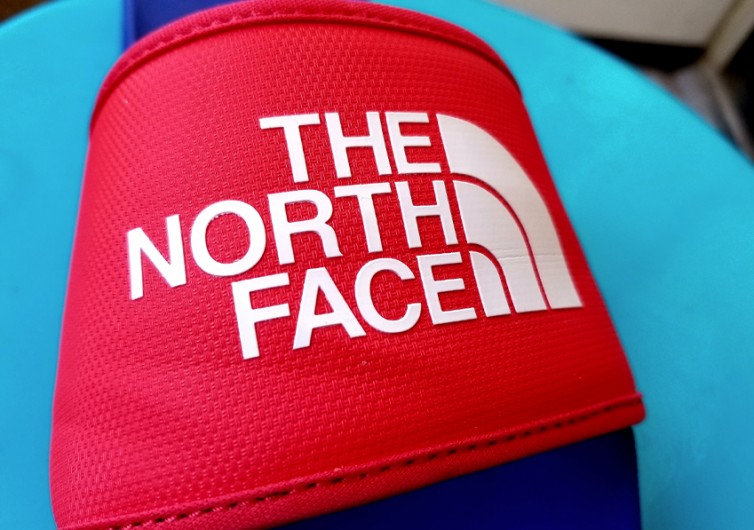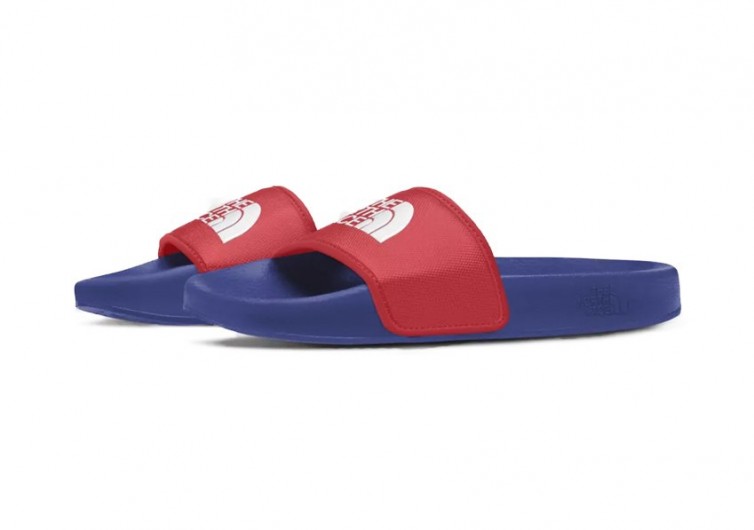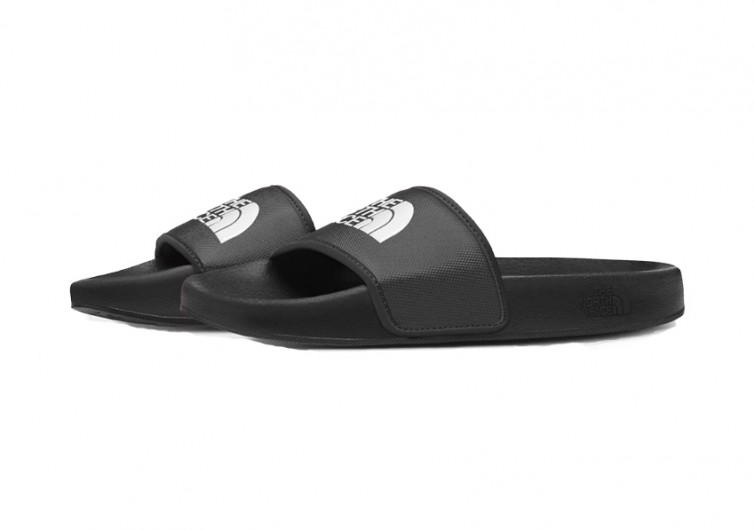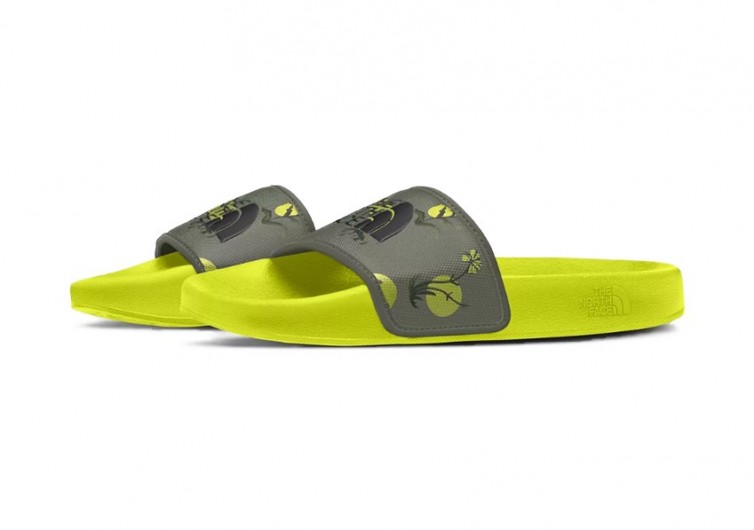 GearHungry may earn a small commission from affiliate links in this article.
Learn more
Sweet Sliders: North Face Men's Base Camp Slide III
The North Face's Base Camp Slide III deploys recycled content and single-density EVA foam to create a sandal it calls "super cushy." According to my experiences, that verbiage was right on track. The deep, contoured sole and recycled polyester-lined upper on these sliders gave my foot a hug, soothing my worries and cares.
The two-tone red and blue colorway on these sliders for men was bright, contrasting, and distinct. It had a supportive feel and luxurious look that made me want to preserve it by keeping it indoors, where it excelled.
Base Camp Slide: Sustainable Sliders
In a modest nod to sustainability, The North Face builds the Base Camp Slide III with some recycled content. The upper is lined with 100% recycled polyester, which appears to be a significant net environmental benefit. According to a report by Textile Exchange, polyester production relies heavily on oil, as well as a suite of toxic chemicals. The world produces 63,000 million tons of it each year. The upper's outer TPU (thermoplastic polyurethane) strap contains an unimpressive 5% recycled content.
During the review period, the sliders' upper felt smooth, cushioned, and temperature-controlled. Because of its width and slight loft, it delivered a distinctly luxurious feel. It insulated slightly but breathed respectably for indoor comfort at a wide temperature range. If I wore it outside in warmer temps (90+ degrees F), my feet started to stick to the upper a bit, but that was more or less expected.
It's also worth noting that I eventually developed a pressure point on top of my right foot if I wore the Base Camp Slide snugly — but it's impossible to predict whether anyone else would have the same issue without comparing feet. My girlfriend, whose feet are sized similarly to mine but wider and flatter, did not experience the problem.
A Slide With Plenty of Sole
The North Face calls Base Camp Slide III's sole a "unit," which made me wish my soul felt as unified as the slide's sole does. It's made out of another three-letter acronym plastoid: EVA, or ethylene-vinyl acetate. The material is known for its rubbery softness and resiliency. It resists degrading from sun exposure or temperature fluctuation. (Note that this highly non-biodegradable material mitigates some of the efficacy of the slide's recycled content.)
That being said, the sliders sure were comfy. And nicely contoured. Walking in the Base Camp III was like wearing buoyant cushions. The deep contour, along with the padded upper, caressed my feet snugly but not tightly. The sole was so thick I couldn't really feel the ground — it forced me to use my other senses to perceive what surface I was on.
In Review: Overall Effect and Verdict
The Base Camp Slide III's  overall effect was one of luxury mingled with capability. My apartment is usually my base camp, but no matter what your setup is, wearing these sliders while hanging out in it would be a treat.
And it felt resilient enough to belong anywhere. The TPU upper felt fairly coarse, with a moderate lattice pattern. And the EVA sole unit felt resilient and stable. That being said, I would keep the Base Camp III for its implied R&R purposes. Perhaps the other color schemes (see especially the taupe green) would lend themselves better to adventure in the great outdoors, but the red and blue gives it a spa-day feel.
The Base Camp IIIs felt great on tired feet after long days spent in vise-like climbing shoes. My girlfriend, to whom the slides now belong, corroborates the sensation.
Whatever you want to do with The North Face's Base Camp Slide III, you need $35 MSRP to get it.
Sources:
Recycled Polyester – Textile Exchange