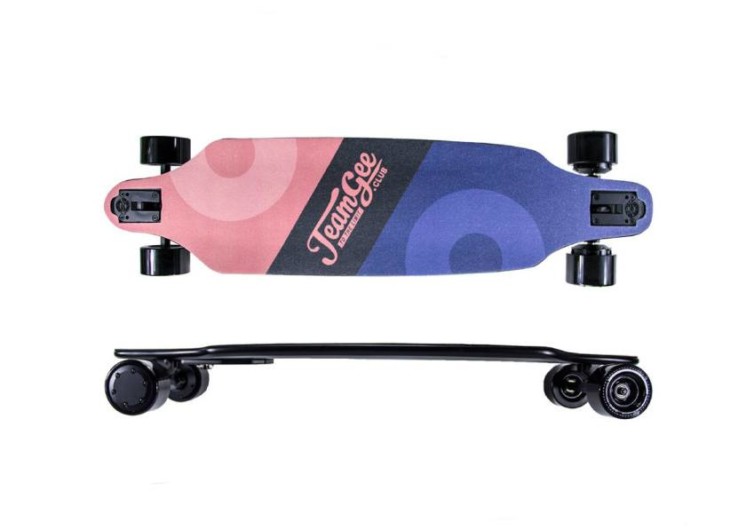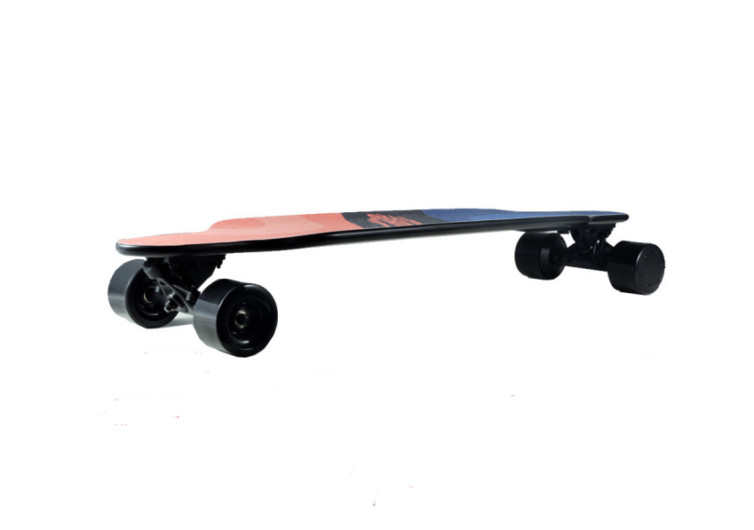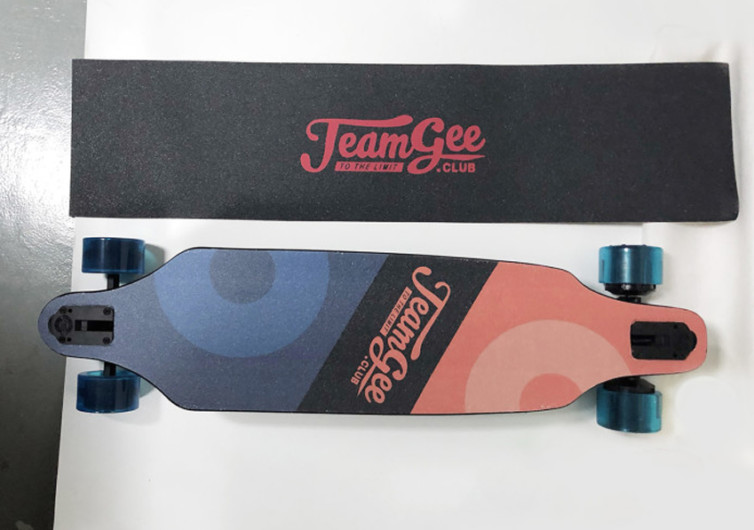 GearHungry may earn a small commission from affiliate links in this article.
Learn more
TeamGee Electric Longboard
A lot of folks mistake the Teamgee as another kind of electric longboard. What many do not know about this super-slim and extra-lightweight skateboard is that it is actually an ingeniously-designed electric longboard fully capable of accommodating the most serious of longboard cruisers with its unique and thoughtful styling and engineering.
Measuring less than half an inch thick, one would think that the ultra-thin profile of Teamgee's deck to be not sturdy enough. Considering that it is made of 10 layers of Canadian maple and then seriously reinforced with fiberglass Teamgee is more than capable of cruising longer distances. Weighing only 13 pounds, one will never complain of aching arms or backs. It is this unique combination of lightweight construction and ultra-thin design that makes Teamgee such an appealing longboard.
But that is not actually the end of it. Under the deck are dual 380-watt in-wheel hub motors allowing the Teamgee to reach up to 23 MPH when one feels like running for one's life or a more gentle cruise of about 11 MPH. Do take note, however, that while Teamgee can get you up to 23 MPH, its maximum effective range is only 11 miles. The good news, though, is that you don't need a whole day to recharge its batteries. Just 2 hours is enough to get another 11 miles from the longboard. Besides, one can always ride the Teamgee like any other skateboard. The advanced battery of the Teamgee is ridiculously thin. It is integrated right into the deck itself and fully protected from damage and unpredictable weather.
Designed for pros and newbies alike, Teamgee comes with a 3.1-inch vertical clearance allowing for safer mountings on the run and even safer dismounts on braking. It's great for carving and turning, too.
Don't let the Teamgee's ordinary looks fool you.