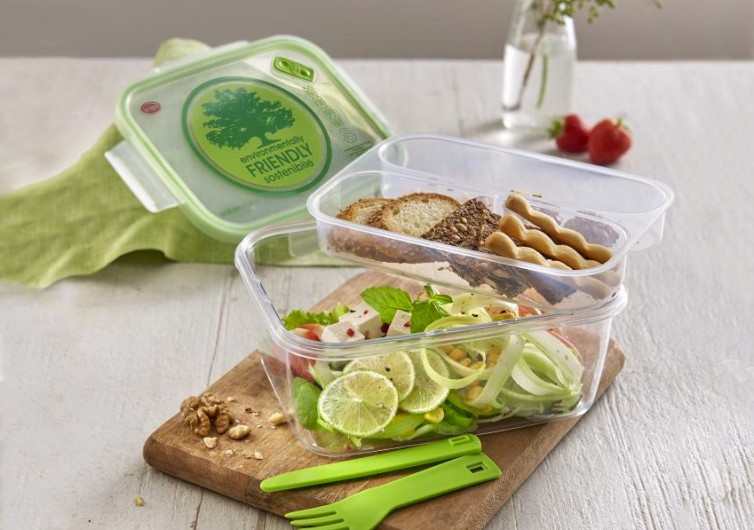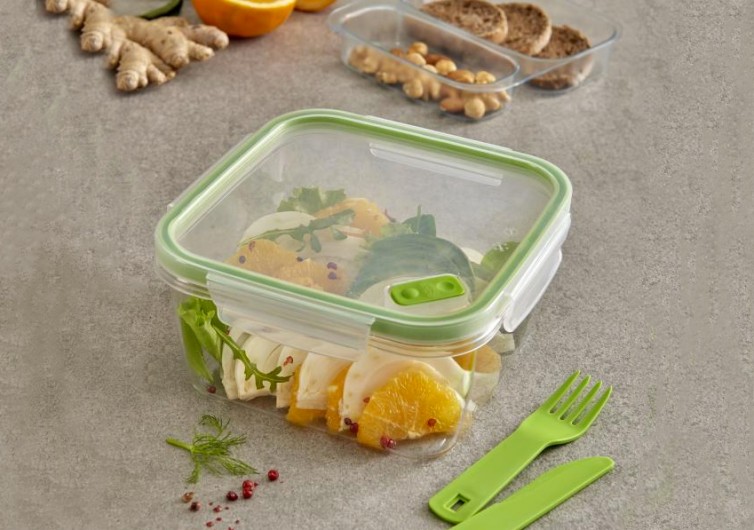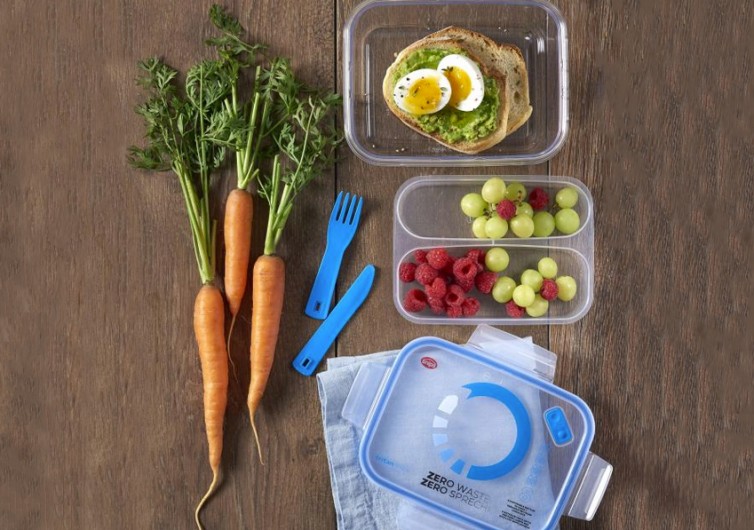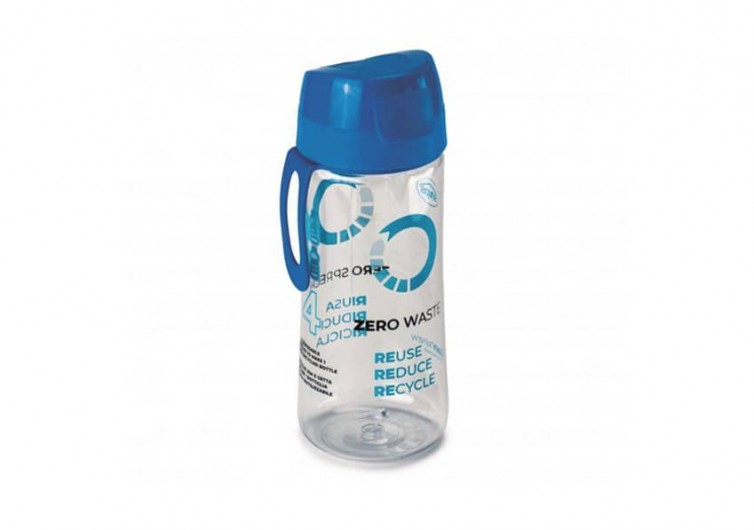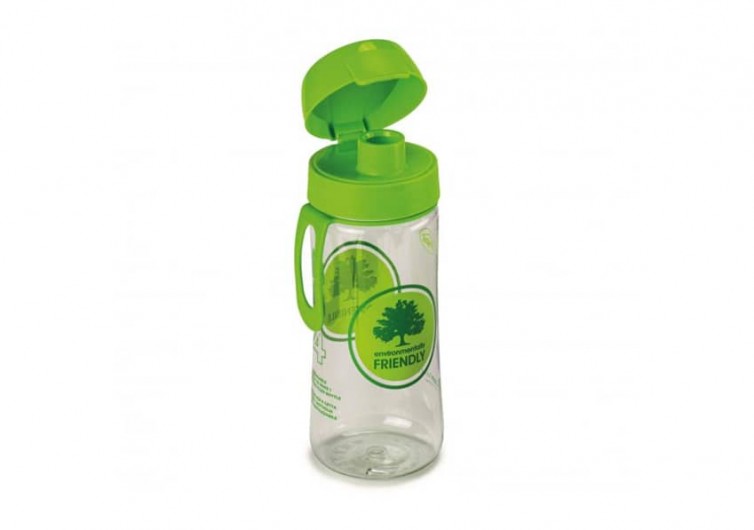 GearHungry may earn a small commission from affiliate links in this article.
Learn more
Snips & Eastman Launch 100% Sustainable Containers, Set New Industry Standard
Earlier this week, an eco-minded Italian company, Snips, and plastics industry titan, Eastman, announced the imminent release of their 100% environmentally sustainable line of storage containers and water bottles. Dubbed "4 Recycle", the product line pairs Eastman's BPA-free, 50% certified recycled Tritan Renew plastic with Snip's venerable design acumen.
The result is a durable, safe, style-savvy, and 100% recyclable set of wares.
Snips, Eastman, and the Sustainable Container Paradigm
The new product line of 100% sustainable containers comes ISCC-certified, which "ensures compliance with high ecological and social sustainability requirements, greenhouse gas emissions savings and traceability throughout the supply chain."
Furthermore, Snips' incorporation of Eastman's Tritan Renew creates products that are:
Free of BPA and other bisphenol compounds
More durable than stainless steel and dent-proof
Odor and stain resistant
Dishwasher durable and temperature tolerant up to 212 degrees Fahrenheit (100 degrees Celsius)
Crystal clear
Malleable to suit numerous stylings and applications without the sacrifice of qualities
Eastman Goes Long on Molecular Recycling
In February, Eastman announced a pivotal move by committing $250 million over 2 years to amplify its already state-of-the-art Advanced Circular Recycling capabilities. The company will mainline the funds into a new molecular recycling methanolysis plant that will process upwards of 100,000 metric tons of single-use plastic.
The technology, dubbed "polyester renewal technology," involves heating and methanol-treating scrapped polyethylene terephthalate (PET) to break it down into simpler monomers. The segregated monomers are capable of undergoing purification and re-composition into new, moldable plastics. PET is the foundational component in most modern packaging and polymer containers. And it's the popular choice among traditional manufacturers and eco-minded producers alike, owing to the substance's dexterity, thermostability, visual transparency, shatter resistance, and — perhaps most influentially — cost efficiency. If you own a water bottle or any brand of Tupperware, you own PET.
The Circular Economy
Snips is a company dedicated to delivering a message with its medium. Its 4 Recycle In Tritan Review page is an educational resource that starts with the familiar "Reduce/Reuse/Recycle" ethos and graduates into the circular economy's deeper fundamentals.
The circular economy is about transforming how we make and use products. It's about avoiding waste and keeping materials in circulation at the end of their useful life, rather than sending them to the landfill. This technology uses chemistry to break down waste plastics into molecular building blocks that can be reused and made into new products like Tritan Renew.
4 Recycle Sustainable Container Product Line
The initial release of 4 Recycle wares features crystal-clear containers with the choice of blue "Zero Waste" or green "Environmentally Friendly" trim:
0.5 Liter Water Bottle (17 fl oz)
0.75 Liter Water Bottle (25 fl oz)
Rectangular SnipsLock Lunch Box
Square SnipsLock Lunch Box
0.8 Liter Food Keeper (27 fl oz)
1.4 Liter Food Keeper (47 fl oz)
Pricing and availability at the time of writing are a little unclear. According to Snips, the 4 Recycle lineup will soon come to major online retailers like Amazon and Walmart and dozens of home goods retailers worldwide.
Sources:
Eastman Offers Details On $250M Depolymerization Plant – Plastics Recycling Update
Recycling – PETRA PET Resin Association