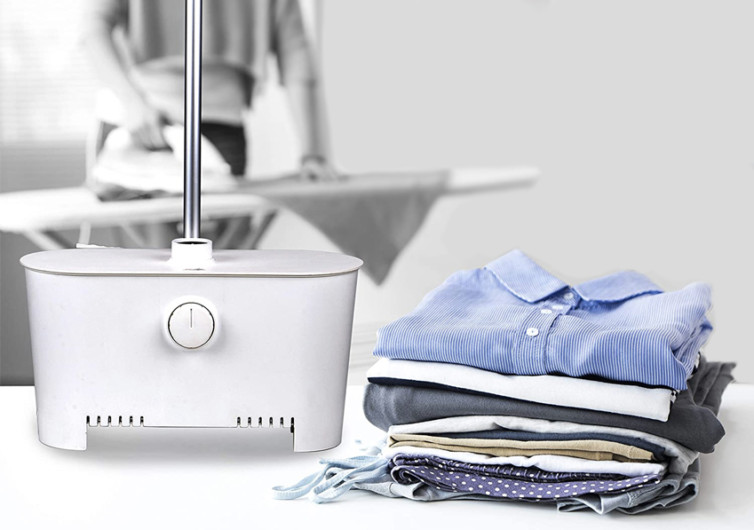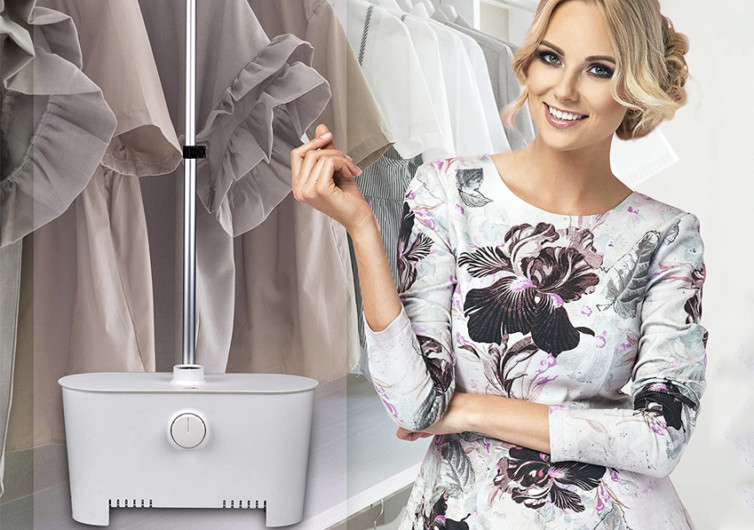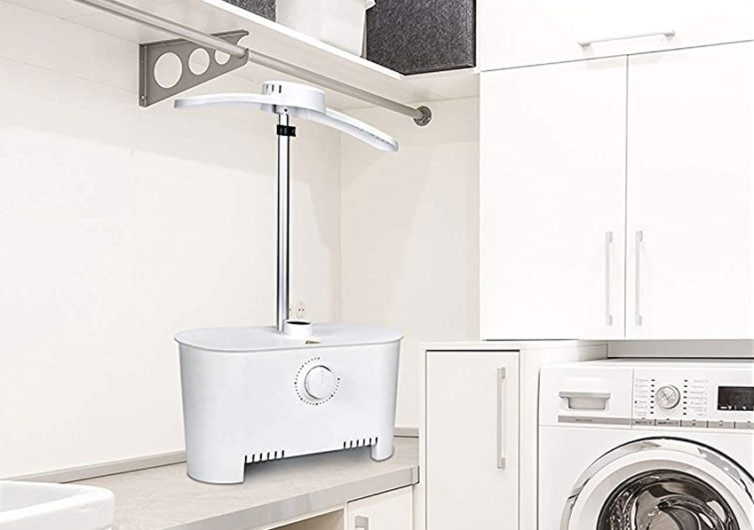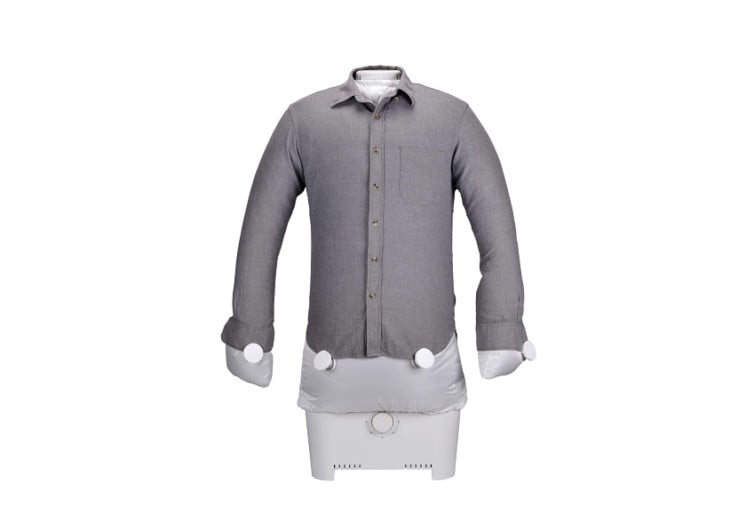 GearHungry may earn a small commission from affiliate links in this article.
Learn more
SereneLife Machine – Press For Shirts, Blouses And Much More
The price of a trip to the dry cleaner can vary widely, and ironing often takes longer than you want. SereneLife 1400W Dummy Press is a dryer and steam-ironing machine, offering a solution to time-consuming ironing and a decrease in trips to the dry cleaner.
How It Works
The Dummy Press is an inflatable form that fills a shirt and puts the fabric under tension, while elastic fixtures create an airtight seal between the form and base. The base drying unit steams and dries the garment, with temperatures reaching up to 149 degrees, and renders the shirt ready for wear within 8 to 15 minutes.
The inflatable form is shaped like a shirt and has elastic fixtures at the top and bottom. The top elastic attaches to the top of the shoulder hanger, and the bottom elastic attaches to the base drying unit. An adjustable pole connects the base and the shoulder hanger. Before turning it on and inflating the form, you will put clothing on the shoulder hanger over the inflatable form. Once turned on, the airtight seal and hot air tension technology will inflate the form and put tension on the wrinkled clothing.
The product includes the base drying unit, an adjustable pole, a hanger, one inflatable form, and five round clips for weighing down shirt hems and cuffs to create more tension while drying. It is relatively small and lightweight, making it easy to move and store in your laundry room or tuck in your closet. It has a built-in timer and is suitable for all upper body garments.
Small Details
Reviewers have mentioned the SereneLife Dummy Press is one of the better steam irons. Still, they've chided the press for being loud and expressed frustration over the lack of separately-sold weighted clips and extra inflatable sack, which would allow one to prepare a garment while another is drying.
The conclusion is that the unit does well drying wet clothing and ironing damp clothes, but if you place a dry garment on the machine, it will not unwrinkle the piece without being sprayed with mist first.
Save Yourself the Time
Time is precious, time is fleeting, and time is money. As you get older and have extra dough in the bank, you might start outsourcing help — housekeepers, car washes, dry cleaners — to save time for new hobbies or simply because there's not enough room in the calendar for everything. Some help, though, can break the bank. And after a while, you might notice you weren't made of as much money as you thought, so you seek alternative methods to save money while still optimizing your time.
With an MSRP of $99, the SereneLife 1400W Dummy Press offers one way to keep your money and save on time.