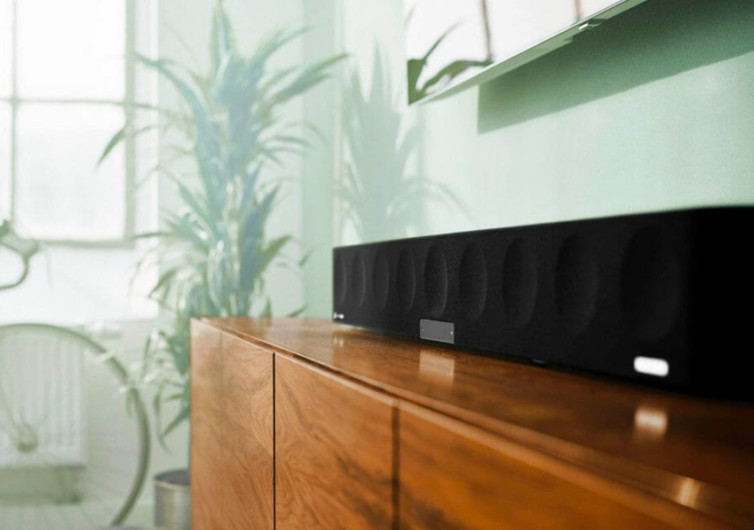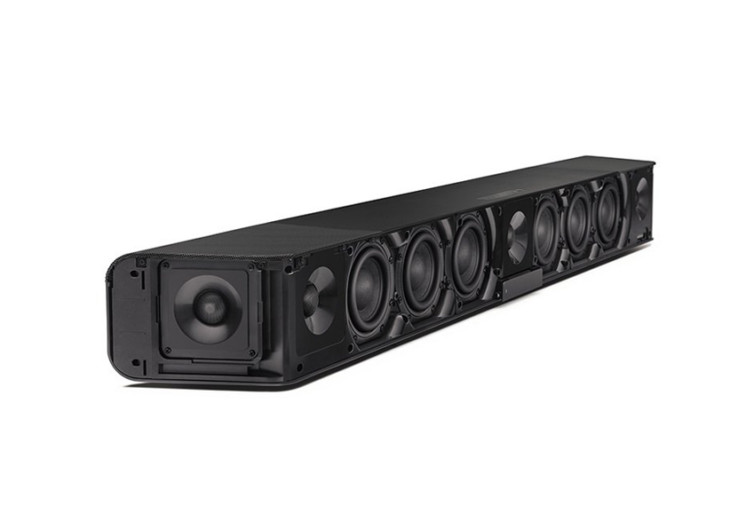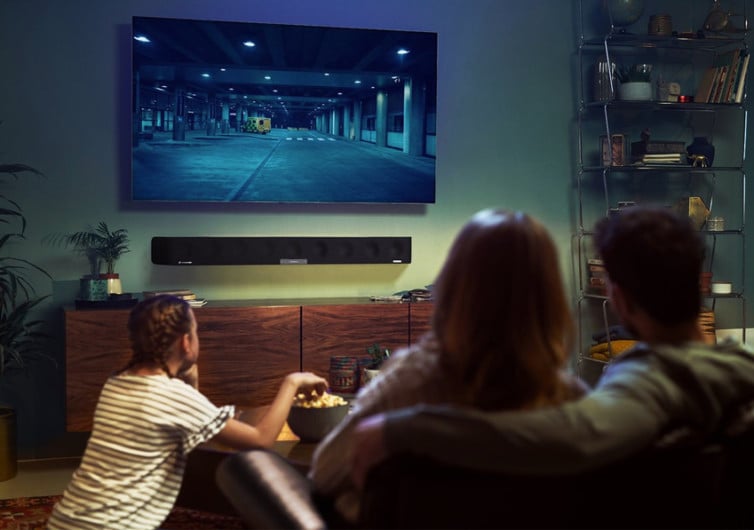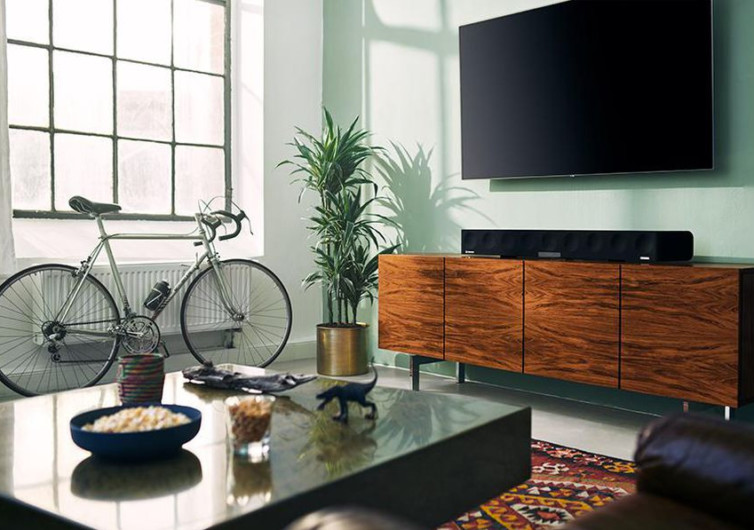 GearHungry may earn a small commission from affiliate links in this article.
Learn more
Sennheiser AMBEO Soundbar
Conventional soundbars only come in 5.1 or, at most, 7.1 channels. They do not give you the kind of 3D harmonic experience that you deserve. All of that is about to change with Sennheiser's introduction of its AMBEO Soundbar. This is an amazing stereo surround setup that comes with 5.1.4 channels.
What's the buzz with the 5.1.4? In addition to the typical 5.1 channel setup, the AMBEO also comes with an additional four height channels. This creates a sound experience that is out of this world. And take note, we are talking about a soundbar here and not a stereo speaker system. It integrates conventional speakers, surround speakers, and the height channels in one neat package.
True to the design philosophy of soundbars, the AMBEO minimizes clutter in your home entertainment table. There are no messy wires to contend with. It, thus, adds to the overall aesthetics of a modern home entertainment system.
Sennheiser doesn't skimp on its acoustic technology, too. The deep bass is incredible at 30 Hz. What you need to keep in mind is that everything is within a single device – speakers, subwoofers, amplifiers, and all. There are 13 high-end, independent drivers in the AMBEO that deliver rich sound. You can turn any room or the entire house into an opera or a disco house if you want to.
Controlling the AMBEO is easy, too. Download the Sennheiser Smart Control app and you can manage all the functionalities of the soundbar with your tablet or smartphone. It also comes with Bluetooth connectivity as well as Google Chromecast integration. It's an acoustic experience of a lifetime.
The AMBEO Soundbar is not yet available but Sennheiser fans are already looking forward to its release. This is a sound device that further elevates your already-modern home entertainment system.