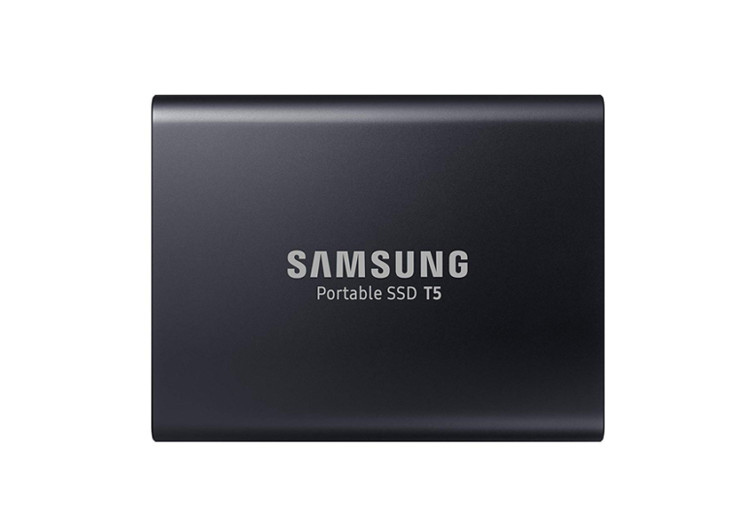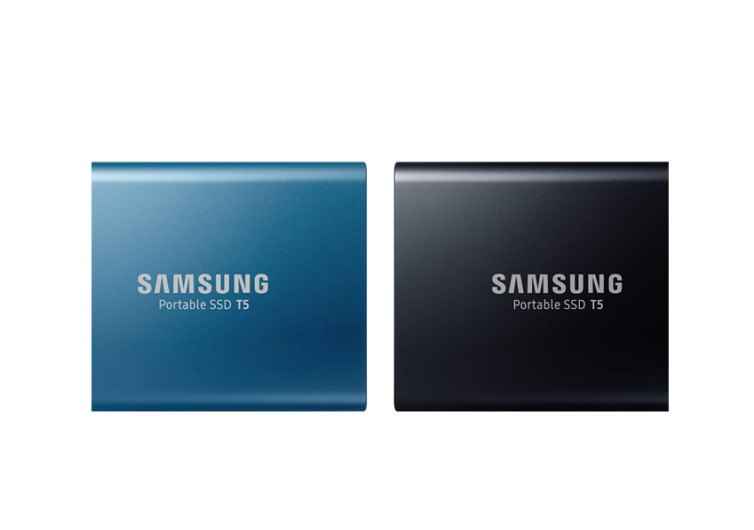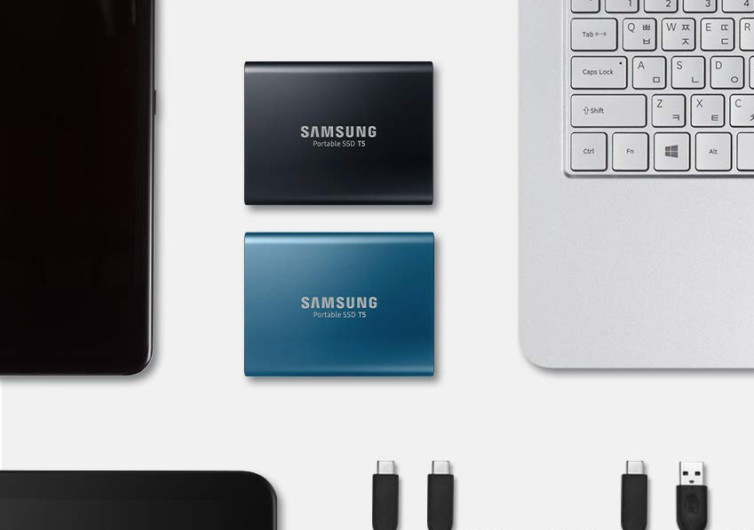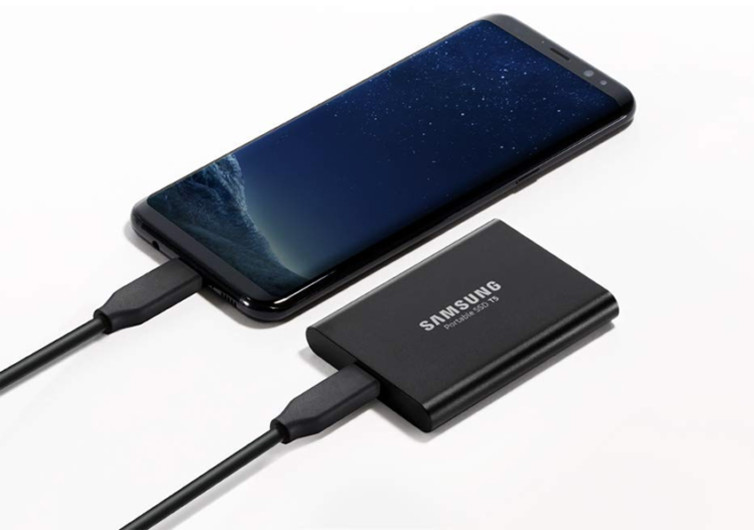 GearHungry may earn a small commission from affiliate links in this article.
Learn more
Samsung T5 1TB External SSD
Digital warriors require storage solutions that are fast on startup and faster on operations. That is why Samsung is making available a portable SSD that can hasten one's digital activities. The Samsung T5 comes with a minimalist design that packs a storage capacity designed to leave other SSDs behind.
Available in 4 colors and choices of 250GB, 500GB, 1TB, and 2TB variants, the T5 revolutionizes the way we store our digital files. Compared to conventional external hard drive solutions, the T5 reads and writes at blistering speeds. And since it boasts of solid state, nonvolatile flash memory, one can immediately notice the increase in digital performance. It is a solution that extends the storage capabilities of your laptop and/or desktop PC.
One thing you will love about the T5 is its unusual size. No thicker than your average smartphone at 10.5 millimeters, the T5 is a lot thinner than your conventional power banks. It also weighs only 1.8 oz and measures 2.25 inches wide and 2.9 inches long. Given these dimensions, the T5 is as large as your credit card; although thicker.
Capable of reading and writing data at 540 Mbps, the T5 ensures lightning-fast data management. Its V-NAND flash memory mates with Samsung's USB 3.1 Gen 2 interface. The combination ensures transfer speeds that are 4.9 times faster than conventional external HDDs.
The construction is never mediocre, too. It has no moving parts within its all-metal body. The T5 is as robust on digital management as it is in the physical world. It can withstand the impact of a 6.5-foot drop. The T5 also comes with advanced AES 256-bit encryption for enhanced hardware security.
Samsung's T5 Portable SSD is every digital warrior's best buddy. It is the next level of external storage solution for many of today's tech-crazed folks.