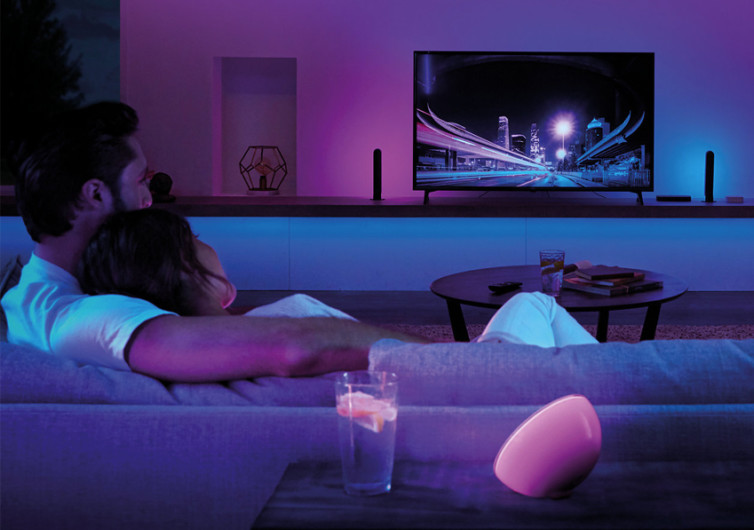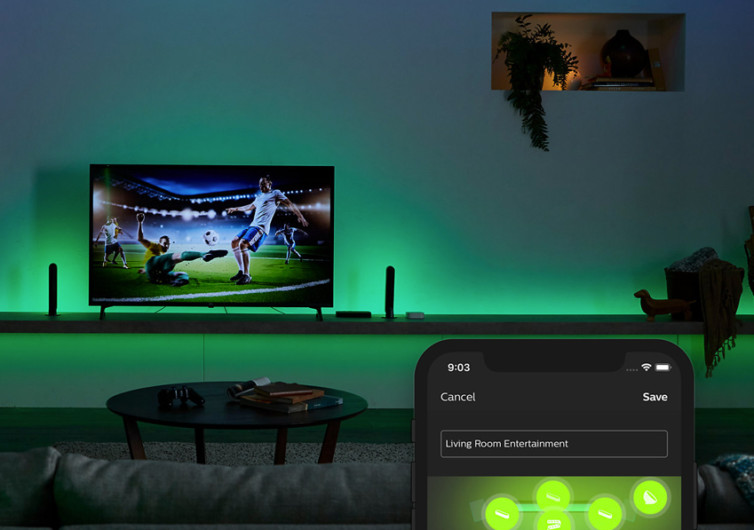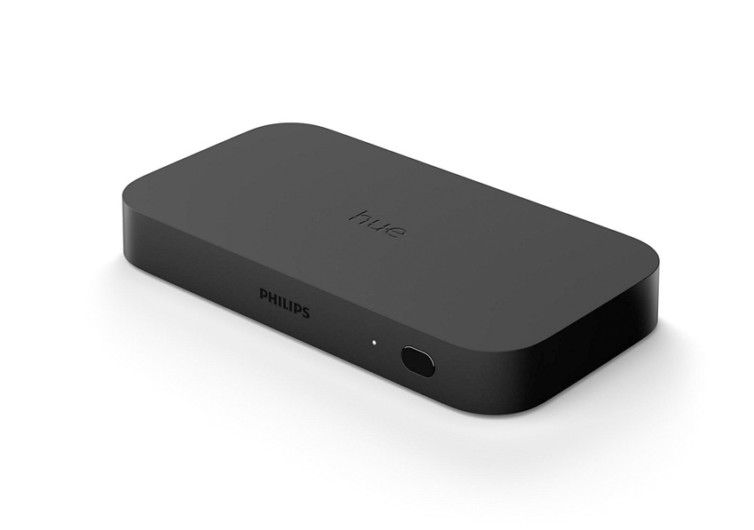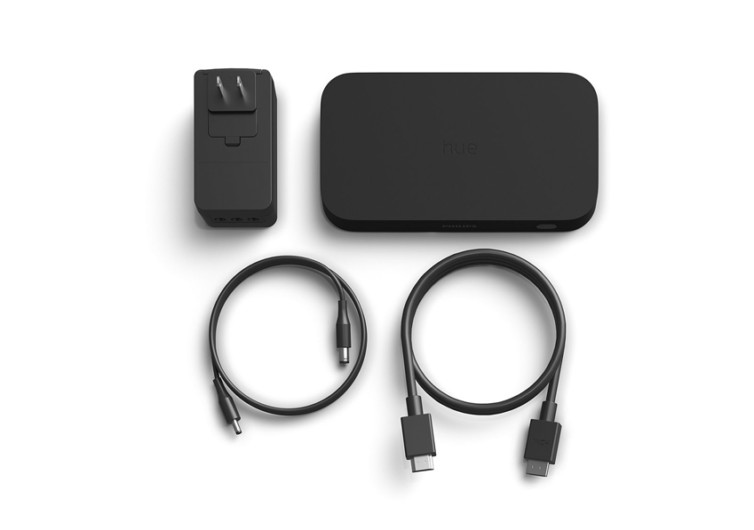 GearHungry may earn a small commission from affiliate links in this article.
Learn more
Philips Play HDMI Sync Box
Philips is one of the trusted brands when it comes to modern lighting fixtures. Its Hue series is one of the smartest lighting systems in the world. The Play HDMI Sync Box further improves the Hue's smart abilities. The device allows it to communicate with a home theater for a more enriching family entertainment experience.
The Hue Play is Philips' answer to some of the newer technologies on the market. These synchronize lighting effects to mimic the lighting effects on-screen. The Hue Play does the same thing. It can make your Philips Hue lighting fixtures to brighten, dim, flash, or dance in sync with whatever you are watching. It is like extending the borders of your television set to the rest of your room.
The main advantage of the Hue Play over others is that there is no lag in the synchronization process. When the onscreen content changes in its lighting effects, the Hue Play commands the lighting fixtures at the same time. This makes for a more immersive movie-watching, computer-gaming, or music-playing experience for everyone in your family.
One can also connect 4 HDMI devices to the Hue Play. Other brands can only accommodate a maximum of two devices. It has an intuitive algorithm that senses the active device. If it detects that your gaming console is communicating with the TV, the hue Play switches to the console to synchronize the lighting effects.
The only downside to the Hue Play is that it is exclusive to Hue Smart lighting fixtures. Regardless, it still packs a few neat features up its sleeve that other systems don't have. It is very easy to install and operate. It also allows for customizations to make your home entertainment system a lot more meaningful.
The Philips Hue Play HDMI Sync Box further improves the way you enjoy home entertainment.