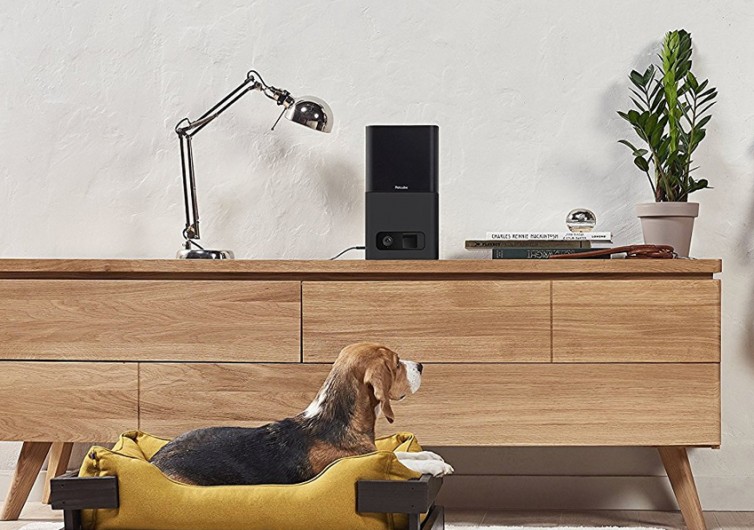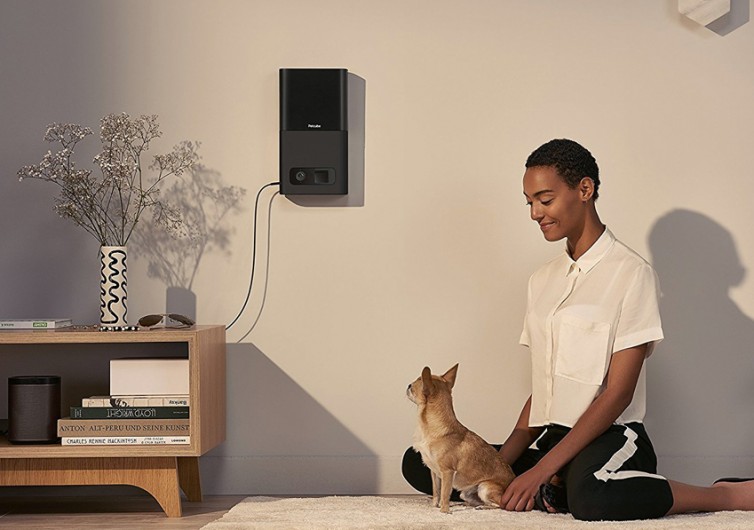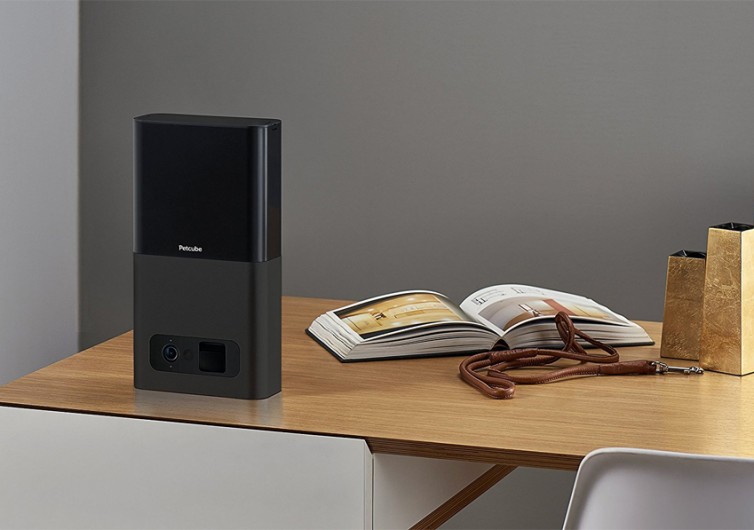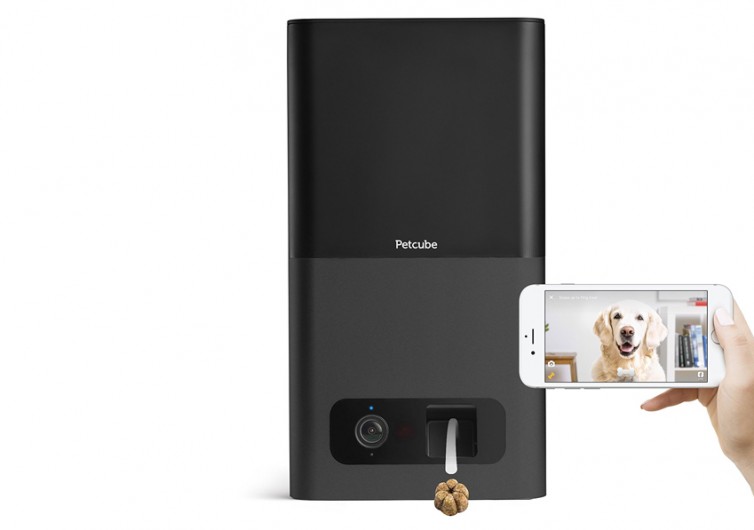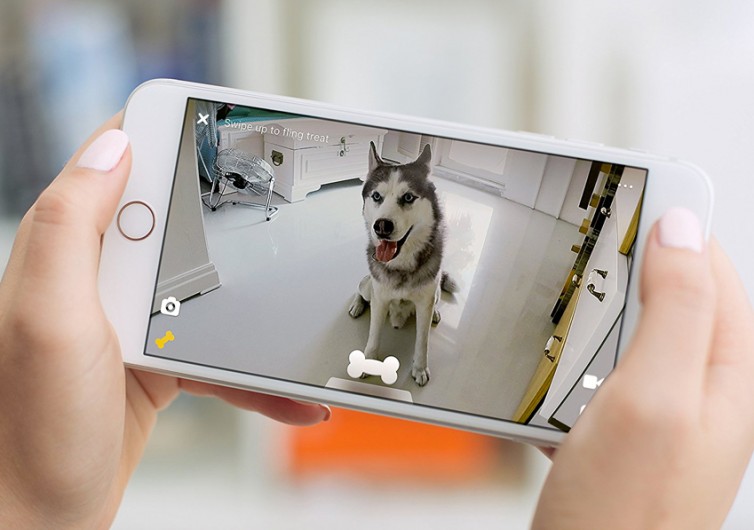 Petcube
Intended primarily to keep your pooch company every time pet parents are away, the Petcube Bites Pet Camera is an advanced imaging technology that borrows many of its design elements from home security systems, automatic treat dispensing machines, and superb wireless internet connectivity.
The Petcube Bites comes with 1080p video capabilities, enabling you to clearly see what is happening in your home especially when combined with its 138-degree wide angle view. It has night vision as well and comes with 3X digital zoom to help you zoom in closer to your pet pooch. Among dogs, however, it is the treat-dispensing mechanism of the Petcube Bites that they love the most. The device can be programmed to toss treats at predetermined times or this can be done manually during two-way audio communication. The only downside is that it doesn't come with a built-in LCD screen to allow for simultaneous visual communication. Nevertheless, Petcube Bites comes with sound and motion detection sensors which instantly send out notification to your mobile device that has the Petcube App.
Letdown only by its lack of 2-way visual communications capabilities, the Petcube Bites is nevertheless a great buy especially for pet parents who are wary about leaving their pooches alone at home.