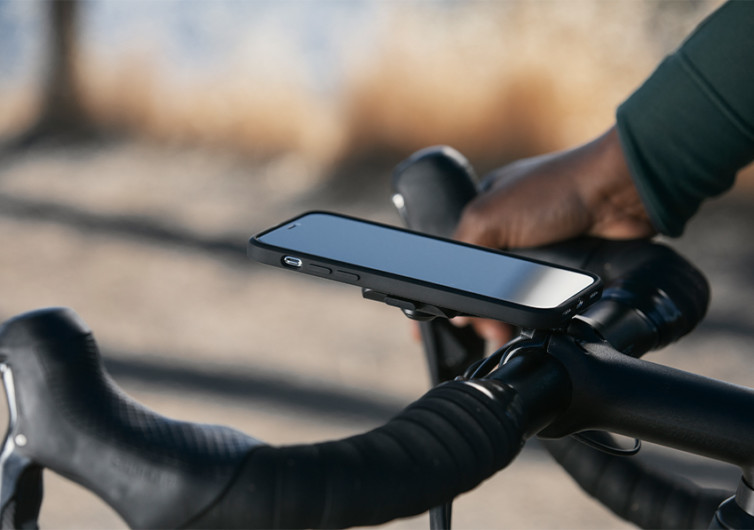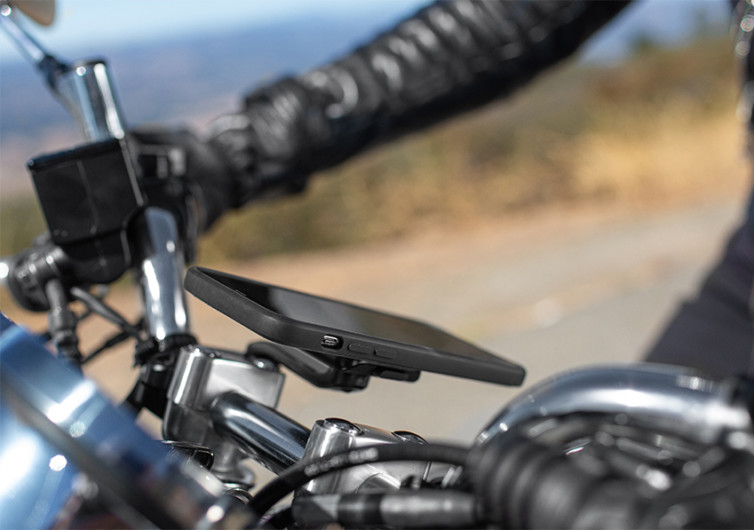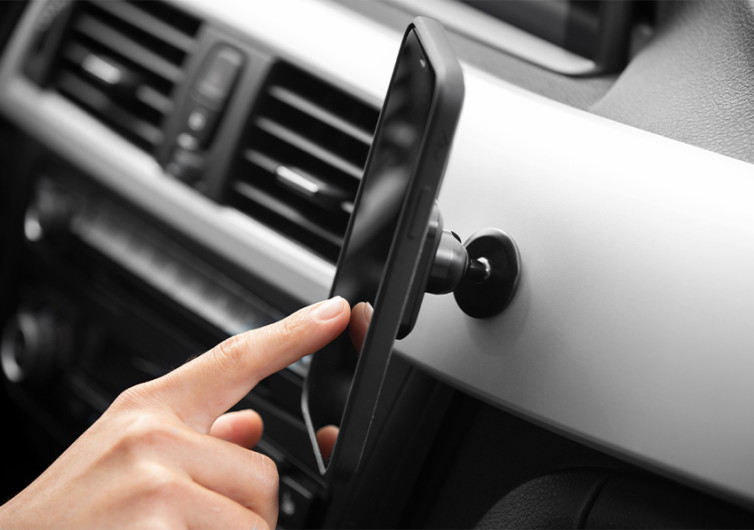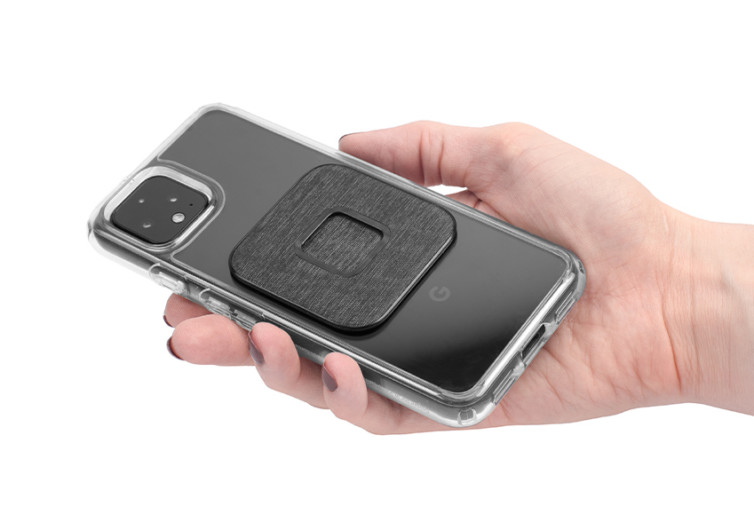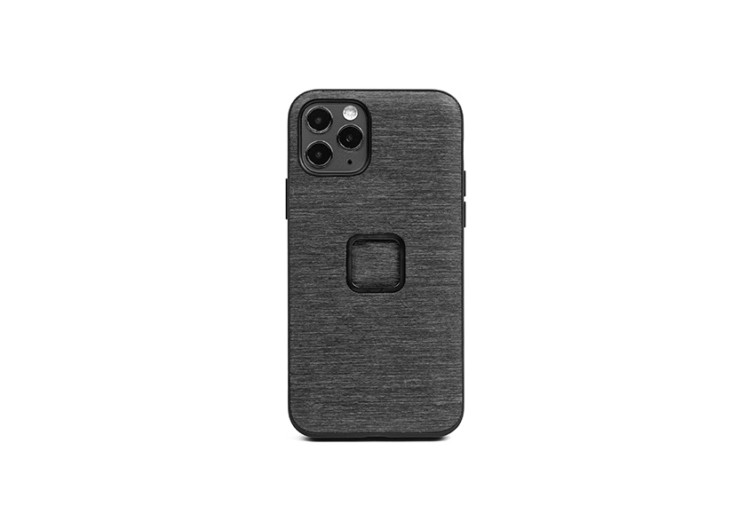 GearHungry may earn a small commission from affiliate links in this article.
Learn more
Peak Design Mobile Ecosystem – A Phone Case and Mounting System Worth Talking About
Peak Design is known and lauded for camera accessories that embody a clean design, modern aesthetics, and supreme functionality for the discerning photographer. Today, the brand breaks out of its comfort zone with the boldest product launch in its 10-year history, entering the crowded magnetic phone cases and magnetic phone mounts categories.
I have been testing a few advance-release pieces of the Peak Design Mobile Ecosystem for the last two weeks and found everything on par with their photography gear. Everything works as designed and does so exceptionally well. The phone case looks great and has protected my iPhone from accidental drops while connecting intuitively, effortlessly, and securely to my dash and bicycle. This system addresses every gripe I have ever had with the seemingly endless stream of phone cases and accessories I have tested. But Peak Design absolutely knocked the mounting system out of the park, and it steals the show; read on.
The Peak Design Mobile Ecosystem
Instead of just launching a case, Peak Design swung for the fences and released an array of accessories to address almost any mounting need, including bike phone mounts and motorcycle phone mounts. The heart of the system is the phone case, available in two models: the Everyday Case or the Loop Case, the latter having a loop to assist with holding the phone. I tested the Everyday Case.
I also tested the Car Mount, Out Front Bike Mount, Universal Adapter (for other cases), Wall Mount, and Mobile Tripod. Additionally, Peak Design offers a Stand Wallet, Universal Bike Mount, a Charging Car Mount, motorcycle Moto Bar, and Moto Stem mounts, and a Wireless Charging Stand.
All these mounts and accessories share Peak Design's clean and minimalist aesthetic. Cases are currently available for the following smartphones, with MSRPs at $40. The mounts range from $30 to $70, and charging mounts from $70 to $90.
iPhone 12 (6.1" + 5.4"), Pro Max, Pro
iPhone SE2
iPhone 11, Pro, Pro Max
Samsung S20, S20 Ultra, S20 +
The Peak Design Phone Case
The Peak Design system seamlessly fit into my daily life, with noticeable improvements. Firstly, the polycarbonate Everyday Case has a functional texture. The back is covered in a custom nylon fabric, providing a welcome grip to the thin, slippery, glass-covered necessity that seems engineered to slip out of the hands. This fabric provided sure-handedness without the nuisance of being overly grippy, so it was still easy to slip in and out of pockets. And the case drew remarks from my city-dwelling, hipster-type friends for its minimalist, modern look.
The case is decidedly on the thin side and fits the "everyday" model for me. It protected against accidental drops during daily living activities, but I switched to a burlier case when pursuing action-oriented sports, using the Universal Adapter. The most concerning aspect was the minimal standoff between the forward-facing camera lenses and the case's outer surface; I prefer and higher relief to protect these glass orbs better.
The Kicker – SlimLink
So yes, the case is nice. Yawn. I know; there are so many cases out there. But until something better comes along, this is the system for me. Here is why: Peak Design spent four years developing an ingenious magnetic and mechanical interface between the phone and mounting accessories.
The back of the case houses a zirconia ceramic plate with a square cutout, with four magnets within its corners. The car mount, and other "soft locking" mounts, also have the four magnets, which provided a quick, no-look connection with an impossibly thin stack height of 2.4 mm. Peak Design logically dubbed their interface 'SlimLink.' Unlike my other magnetic car mounts, Peak Design's version eliminates rotation due to a matching boss. The boss fits within the case's square cutout, providing magnetic connectivity with added mechanical security.
I live miles down a rocky and bumpy dirt road, rough enough that some delivery companies refuse to venture to my home. The Peak Design Car Mount never detached from my phone, no matter how aggressively I drove. I have jettisoned coffee cups out of my console, but the SlimLink never failed.
But Wait! There's More!
The Bike Mount Pro shares the same magnetic feature, but the square anti-rotation boss also has a pair of spring-loaded tabs that lock behind the ceramic plate's flange on the case. These tabs add a bomber, no-fail mechanical lock that proved worthy of the same rocky roads around my house on my gravel bike, including descents down limestone ledges and through pothole-laden hardpack at speed. I had total faith in this mechanical locking system and would have zero hesitation about using one of the Moto mounts.
So, there it is, the SlimLink interface won me over; the speed and convenience of a magnetic system, with the added anti-rotation feature, combined with an unyielding mechanical lock. I have magnet-based mounts, but they were not secure enough to survive my dirt road in a car. I have mechanical systems that required precise application to the connection, plus visual and tactile confirmation. But now, with the Peak Design SlimLink, I have both convenience and security.
But if You Call Now. . .
But Peak Design did not stop there, and for me, provided another first. I recently switched to wireless charging, having found it to help keep my phone charged-up all day. The other magnetic mounting systems employ a metal plate on the back of the phone that is incompatible with the wireless charging options I've tested. If I wanted the convenience of magnetic mounts, then I lost the convenience of wireless charging.
To my surprise, Peak Design stomped that compromise; all my wireless chargers work with the Everyday Case and my rugged case thanks to their Universal Adapter. Bravo, Peak Design!
Bonus Testing 
The Mobile Tripod folds into a flat 3 1⁄8 by 1 7⁄8-inch package and is the highest quality mini magnetic tripod I have seen to date. I used it to FaceTime people, and for deployment on flat surfaces, it worked fine. The Wall Mount worked as expected and possesses the same fabric cover as the phone case. Both accessories attach via magnets only, without the anti-rotation feature, but that wasn't an issue given the completely stationary use.
Conclusions
Smartphone cases and mounting accessories are a dime a dozen, and differentiating products is difficult. But Peak Design's unique magnetic "soft lock" and mechanical "hard lock" duality of SlimLink is a standout. And the associated product line is comprehensive, covering vast mounting and charging needs, all with the style and quality discriminating photographers expect from the brand.
As a product guy, my inundation with smartphone accessories from chargers to gimbals is no joke. The Peak Design Mobile Ecosystem is the one I am adopting for all my needs other than using a more robust case with the Universal Adapter when I'm engaged in anything wearing a helmet.