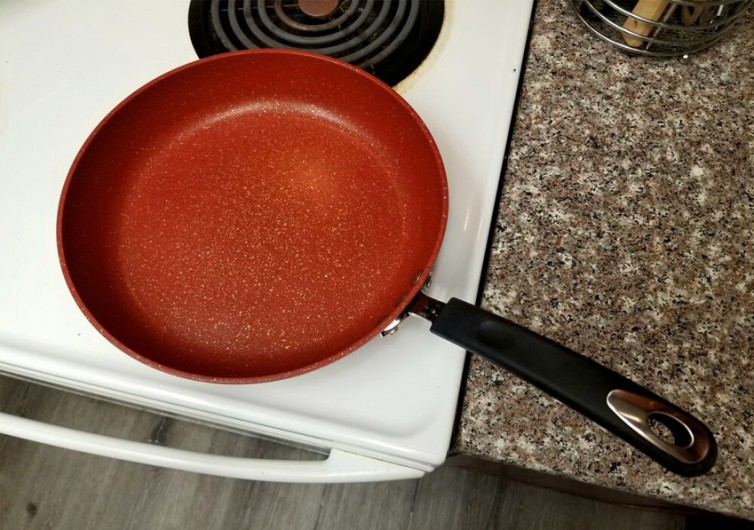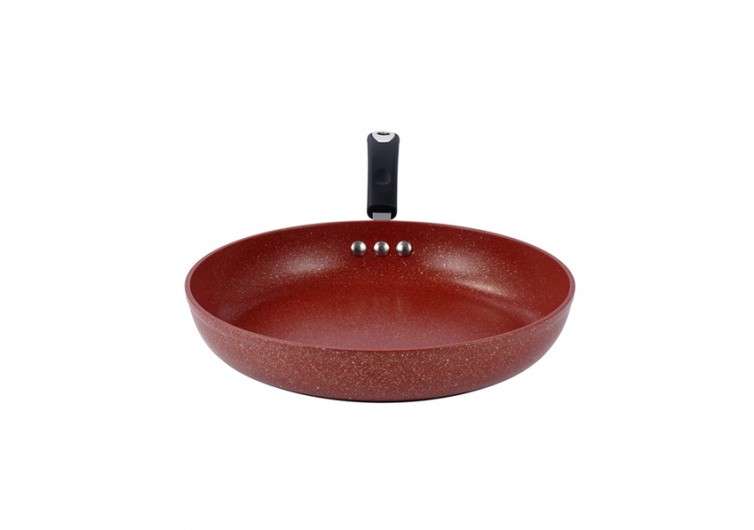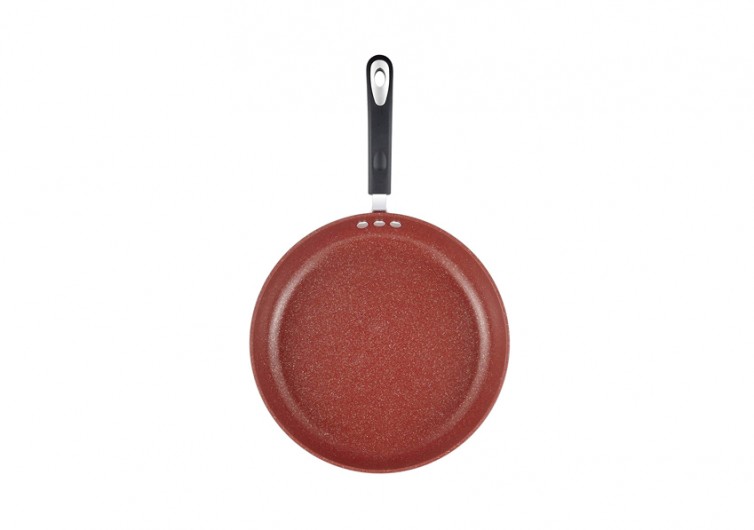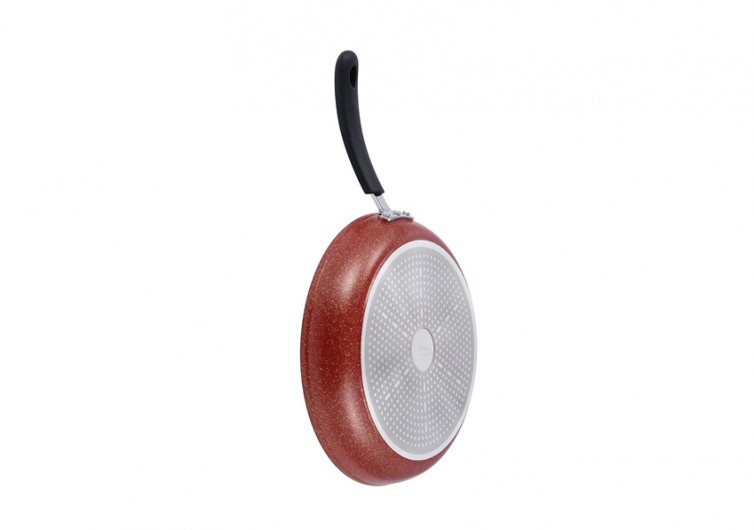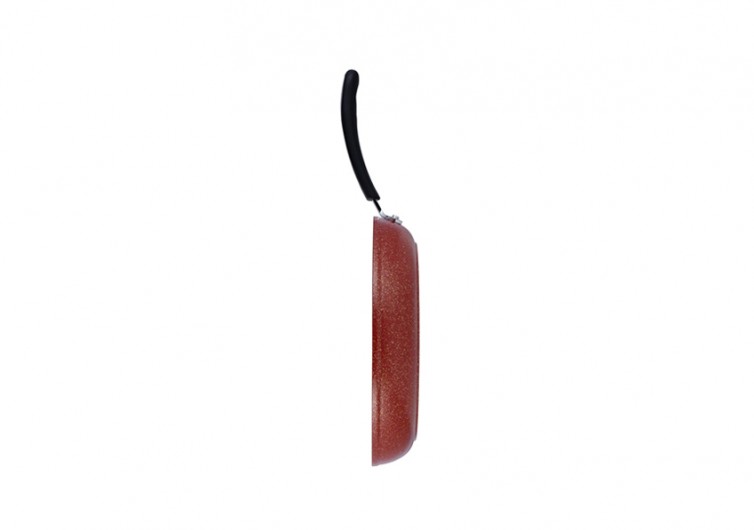 GearHungry may earn a small commission from affiliate links in this article.
Learn more
Non-Toxic, Non-Stick: Ozeri Stone Earth Frying Pan Review
The Ozeri Stone Earth frying pan was a joy to cook with. Its stone-derived coating delivers non-toxic non-stickability. The pan eliminates various contaminants, notably PFOA (PerFluorooctanoic Acid), which has been under investigation by the Environmental Protection Agency.
In practice, nothing stuck to the Stone Earth pan. Because of its non-toxic coating, it didn't require much oil, and all of that meant it cooked clean meals I could feel good about. I don't know if this is weird to say, but it's also pretty. I like the terracotta coating with the gold, black and gravel-colored flecks.
Ozeri Stone Earth Frying Pan Test
I tested the 10-inch Ozeri frying pan (actual diameter 10.5 inches). It was heavy and deep, at nearly 2 inches of uniform depth. Knowing very little about the pan or its purpose, I simply put it on the stove and heated it up.
It heated rapidly and uniformly. I probably used about 80% as much heat with the Ozeri as I do with my other standard pans, which I assumed was due to the even heating. Ozeri corroborated this in its thorough instructions (which I discovered after a few uses), noting that it conducts heat better than traditional frying pans.
I put a dab of olive oil in it and set to making a breakfast mash. The stone frying pan cooked every ingredient uniformly, without burning or sticking. It impressed me, especially because tempeh is prone to sticking — it's pretty absorbent, so unless you caramelize it, it tends to adhere to your cooking surface.
But everything slid around freely in the Ozeri Stone Earth, and I found it responded to heat changes quickly. Finally, after a few uses, I got a couple of sticky spots. But cleaning has always been unabrasive; with a drop of dish liquid and a bristle brush, stuck-on bits lifted off easily.
I started to wonder, what was this thing?
What is the Stone in Stone Earth?
Ozeri's instructions say the Stone earth "utiliz[es] a stone-derived coating from Germany." But what does this mean? Although the German manufacturer keeps the details close to its vest, the coating sidesteps several chemicals, and contaminants often found in cookware and known to be harmful. In fact, APEO, a surfactant, is banned in Germany. This ban effectively forced Ozeri to find its own effective non-stick formula. And find it they did.
It applies the coating with a non-toxic "water-based technique." The body of the pan is heavy-gauge aluminum, and its magnetic base facilitates use with induction stoves.
Other Considerations & Purchasing
Upon reading the instructions, I realized I was supposed to season my Ozeri stone frying pan before use. The instructions are specific but not difficult. All you do is dab a tiny amount of oil on it and rub it in. I can't imagine the pan being less sticky than it is, but it would be exciting. Ozeri also recommends a range of oven temperatures and cleaning methods, urging strongly against using a dishwasher.
Ozeri also makes 8-inch and 12-inch iterations of its pans. They're available in an impressive array of seven colors, so you can get a pan or a set that matches everything else in your kitchen.
If you're interested in keeping toxic chemicals out of your cooking process (and, by extension, the planet) and you also want the best non-stick performance you can get, check out the Ozeri Stone Earth frying pan. Ozeri doesn't specify an MSRP, but Amazon had marked it down to $30 (which is a no-brainer for my money) from $99 at the time of writing. Other buying choices included several options in the $30 to $50 range at Walmart.