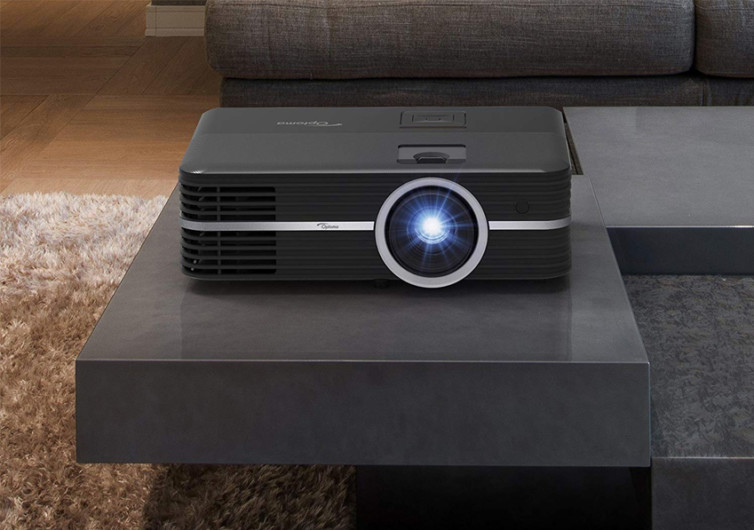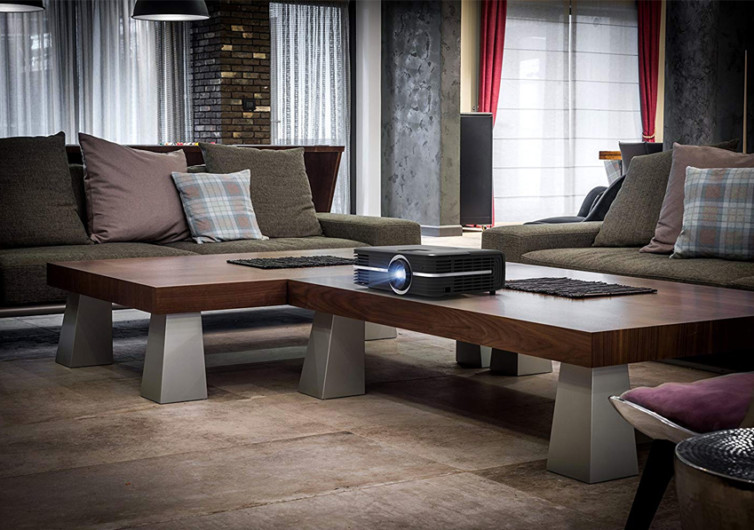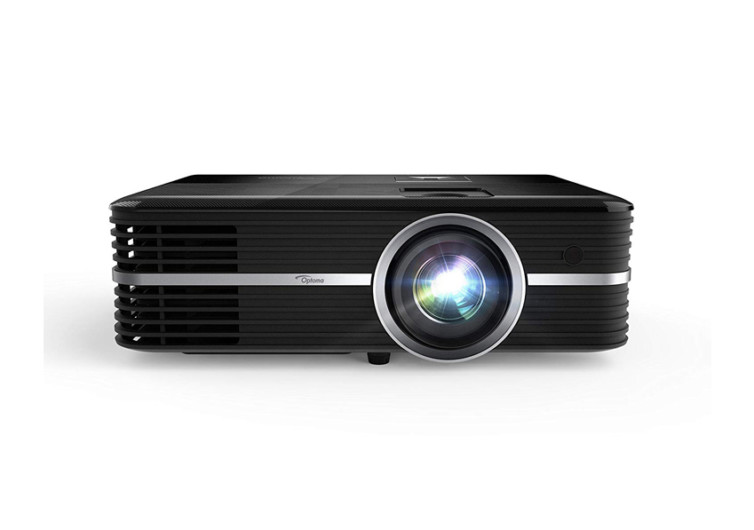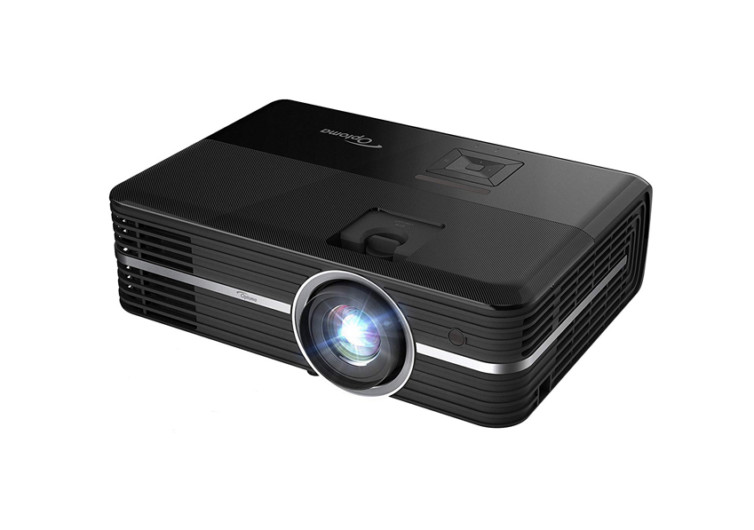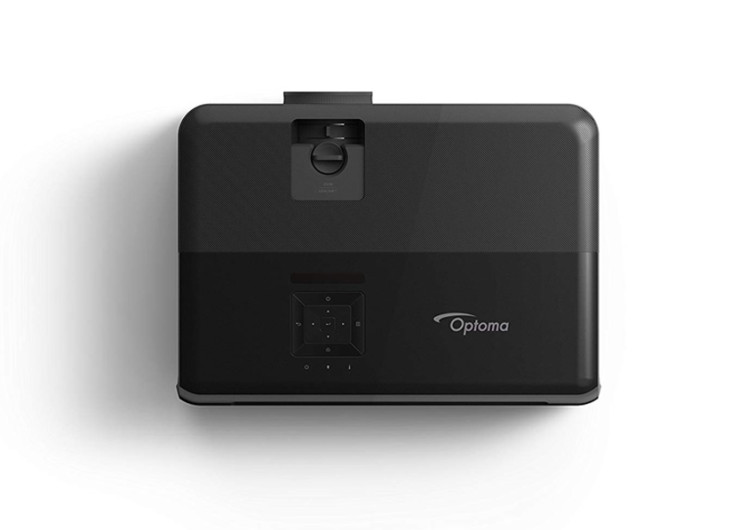 GearHungry may earn a small commission from affiliate links in this article.
Learn more
Optoma UHD51A
It may not be able to sit comfortably on one's palm, but the Optoma UHD51A can still be rightfully considered as a portable projector especially if one considers its excellent high definition capabilities and Amazon Alexa compatibility. It is this compatibility with Alexa that makes the UHD51A a truly smart projector to go with your other smart home appliances.
Everything projected through the Optoma comes in stunning colors, vibrant hues, and astonishing contrasts. Its 3840×2160 4K UHD resolution coupled with a 500,000:1 contrast ratio gives the Optoma a home theater experience that is definitely a lot better than the big screen. It's perfect for those films that you've been dying to watch in full color. Giving life to Optoma is 2400 lumens of pure unadulterated brightness that you can easily adjust courtesy of Alexa's voice command module.
The UHD51A features the latest DLP chipset from Texas Instruments allowing 8.3 million distinct pixels to be displayed at the same time at screen sizes in excess of 140 inches, turning an ordinary wall into a silver screen. A pair of HDMI 2.0 ports comes with HDCP 2.2 compatibility, allowing exceptional use with a variety of 4K devices. It also comes with PureMotion technology giving you quiver-free, extra-smooth viewing you'll never miss anything from your favorite scenes. It also features a 15% vertical lens shift and 1.3x optical zoom for greater control of your viewing.
The best part of the Optoma is its full integration with Alexa, allowing for seamless communication with Amazon Echo devices. One can always ditch the remote with Alexa providing the controls with merely the sound of your voice.
The Optoma UHD51A is specially designed for smart homes or those that are carefully considering moving towards full digitalization of their abodes. It's a great way to future-proof one's home.
You May Also Like: 9 Best Android TV Boxes in 2019