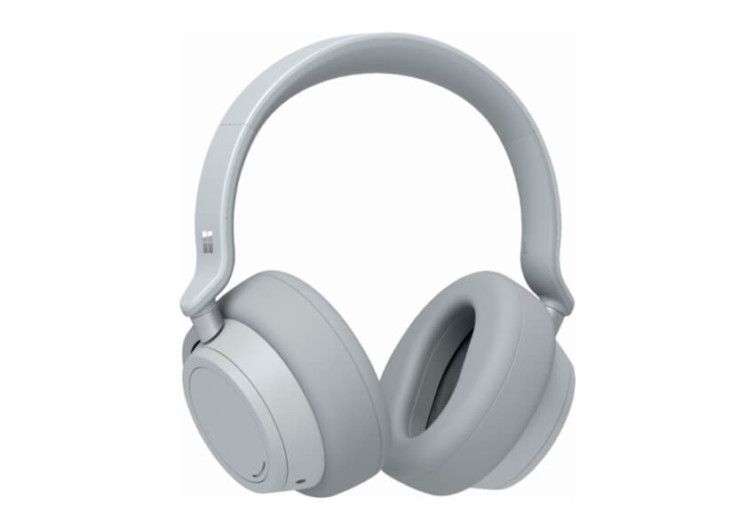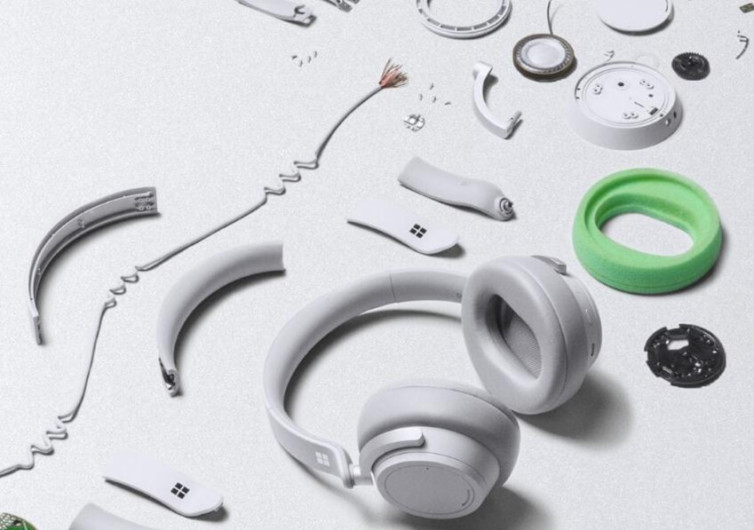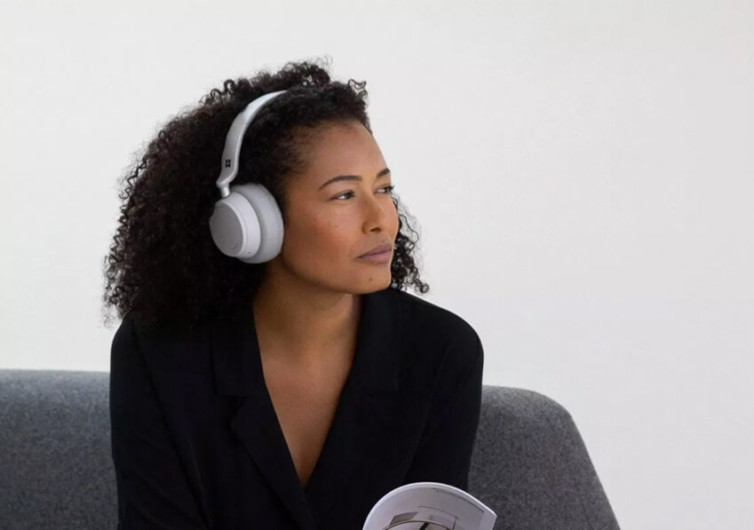 GearHungry may earn a small commission from affiliate links in this article.
Learn more
Microsoft Surface Headphones
Just in case you already have one of Microsoft's Surface performance laptops, there's no better way to enjoy the amazing technological breakthroughs embedded into such a platform than using the brand's very own Surface Headphones. Of course, just because it has the brand attached to its name doesn't mean it can only be used on Surface platforms. This is a headphone that you can easily connect wirelessly or wired depending on the portable workstation you have.
Featuring a smart design, integrating sensitive touch controls right on the earphones, the Surface Headphones' major advantage is the way in which it can cancel noise. You may think that other headphones also have noise-canceling technologies, but what separates the Surface from these gadgets is that its noise-canceling capabilities can be easily adjusted. What you get are clear, crisp, and rich acoustics that you can literally fine-tune to your liking.
The ear cups also come with an improved design, sitting conveniently over the ears so you won't be irritated the longer the headphones stay over the ears. The ear cups do feel soft yet solid on the ears. They sit just right, bound together by a nifty headband that will never squeeze the sides of your head.
It doesn't come with Alexa, but Cortana is one sexy virtual assistant that can also do an excellent job of managing your content, playing your favorite tunes, checking your schedules, making your calls, and a whole lot more. Like Alexa, Cortana only needs to hear your voice to get her working like a pro.
The speaker built into the Surface Headphones comes with a robust 40-mm Free Edge driver, delivering up to 115 dB of sound level output. Its passive noise cancellation technology maxes out at 40 dB while its active noise cancellation system has a slightly lower max threshold of 30 dB. It can run for a full 15 hours while requiring only about 2 hours of recharging.
There are no fancy RGB lights on the Microsoft Surface Headphones. As long as you get to enjoy the best in acoustic quality, these headphones are all you need.
You may also like: Best Noise Cancelling Headphones