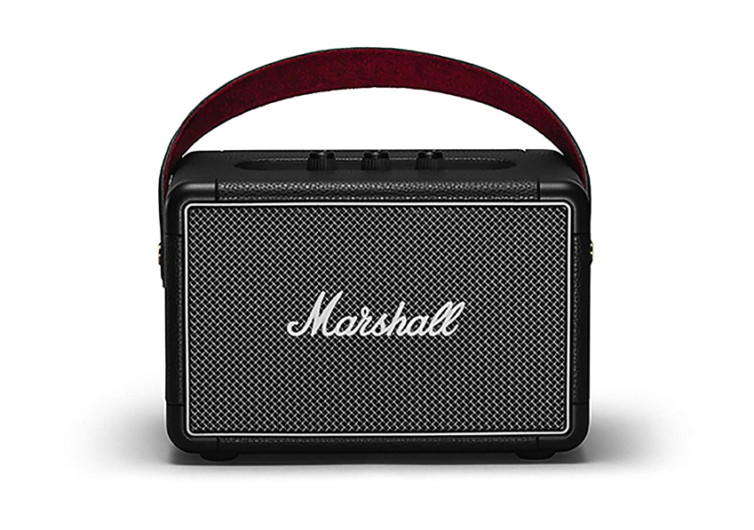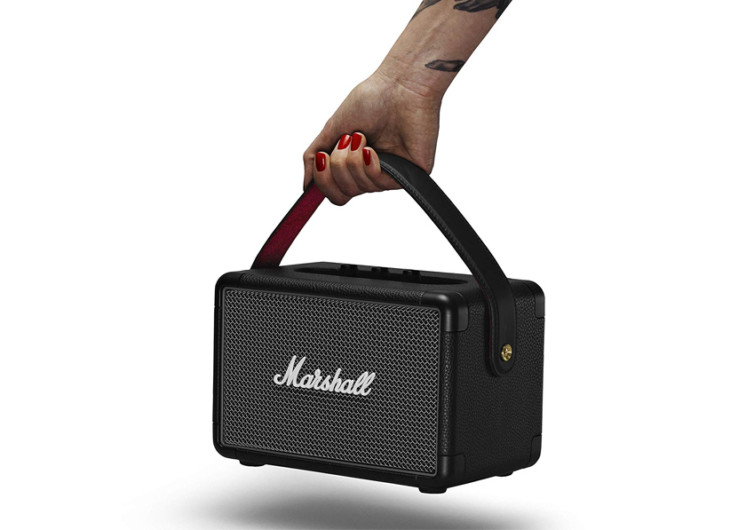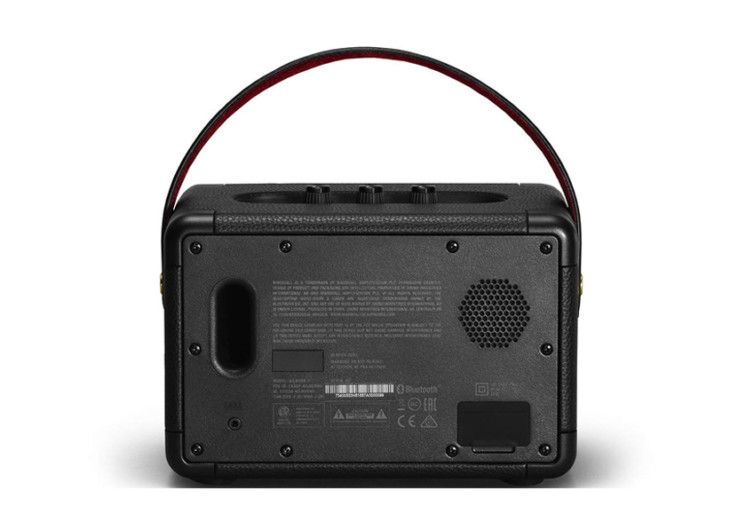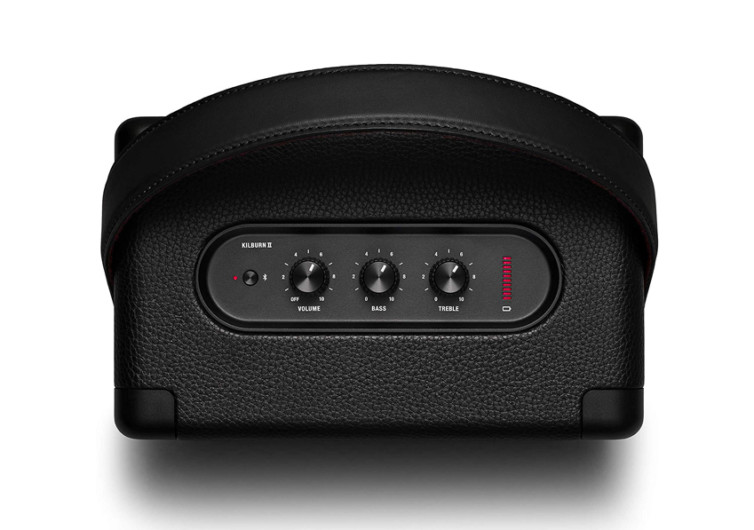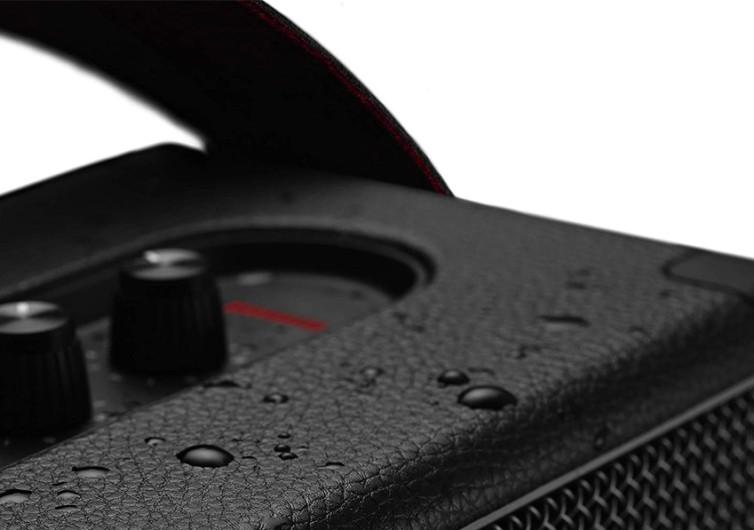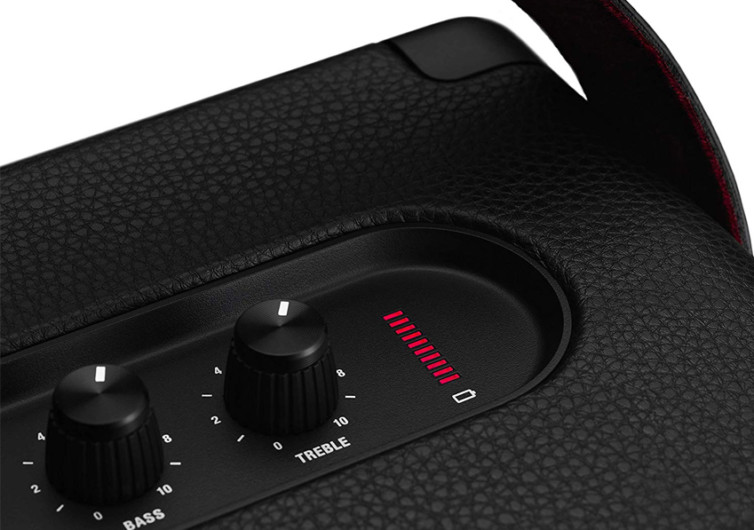 GearHungry may earn a small commission from affiliate links in this article.
Learn more
Marshall Kilburn II
It's literally a blast from the past, Marshall Kilburn II. But don't ever think that this is a speaker that thrives only in the dinosaur era. Far from it. The Kilburn II is a rugged speaker that comes with all the bells and whistles of a modern 21st-century music playing device.
Most Bluetooth speakers come with the 3rd iteration of the system; not the Kilburn II. It already features Bluetooth 5.0 aptX technology that gives you amazing sounds whenever you're streaming music. It's the equivalent of an HDTV but in a Bluetooth device. But the real treat is in the maximum effective range of Bluetooth 5.0 LE. This wirelessly connects your device from up to 1,312 feet. Try comparing that with your standard Bluetooth speaker.
Blumlein stereo sound gives the Kilburn II multi-directional capabilities, delivering extended highs, rich and deep bass, and crisp and clear midrange that can really elevate any music that comes out from your smartphones, tablets, or any other Bluetooth-enabled music player. It's the kind of speaker that will give you a concert-like music experience whether you're in an enclosed space or the great outdoors.
The Kilburn II also comes with longer battery life. Whereas other systems are good enough to last 8 to 10 hours, this Marshall creation easily tops the charts at more than 20 hours. There's no need to second guess if it's time for a recharge since the Kilburn II already comes integrated with a 5-bar battery indicator. It also draws its inspiration from the straps of classic guitars, allowing you to easily carry this nifty speaker wherever you go.
The design of the Kilburn II is that of a roadworthy contraption, a clear throwback to the days when going on a road trip in an open top meant enjoying the cruise with your stereo on full blast. The case is made of vinyl, although the grille is made of solid metal, adorned with Marshall's iconic script. It's fully water-resistant, too.
Marshall remains true to its roots by giving you a speaker that's grounded in the past but made more meaningful with the technologies of the present.